Garden of Europe, Listowel
Photo: Charlie Nolan
<<<<<<<
Some Listowel Doors
"We have our exits and our entrances….."
These doors are off the beaten track and so not as aesthetically pleasing as doors on the street.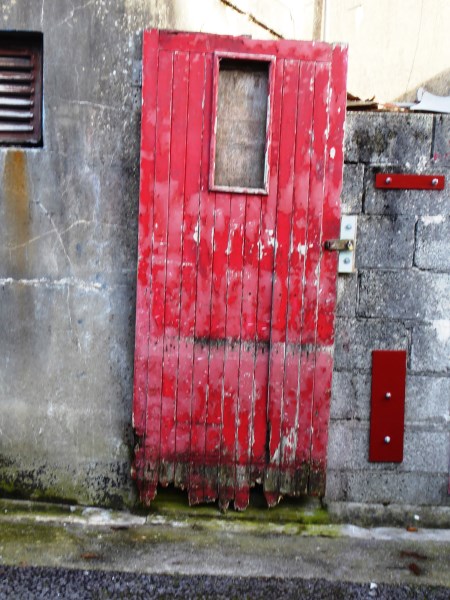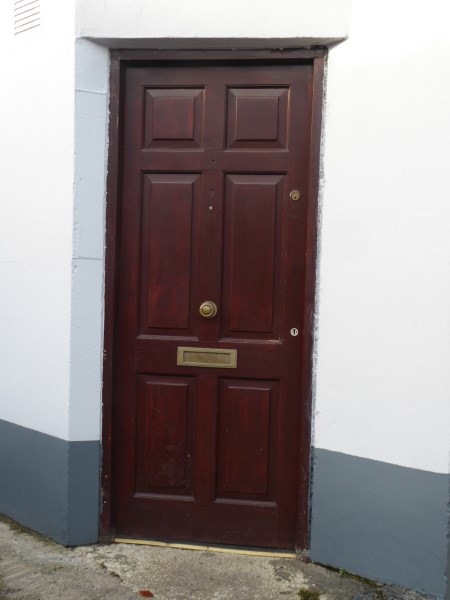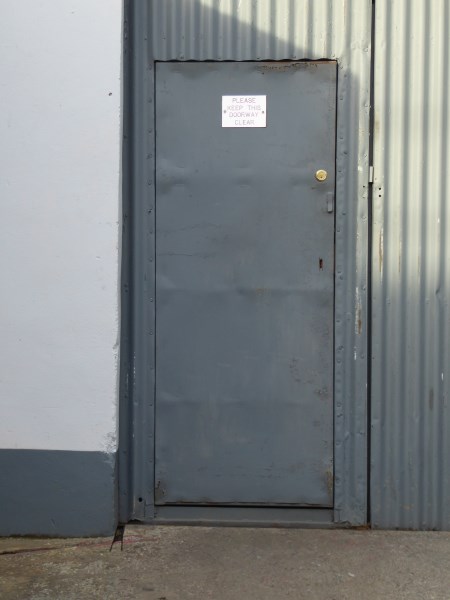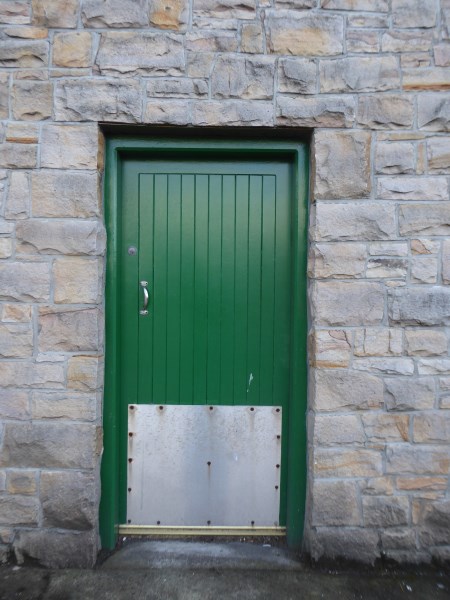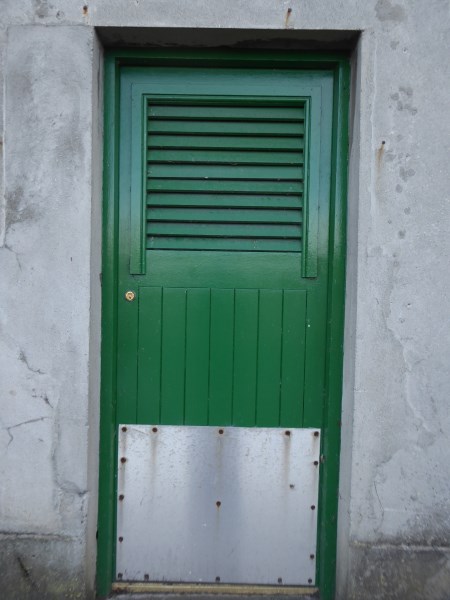 <<<<<<<
Another Holy Well


(Story from the Dúchas folklore collection)
There is a holy well in the farm of Ml Nash, Rossmore, Tahilla. This well is there hundreds of years & may still be seen. There is the following folk tale told of it still.
Long ago, when priests were not allowed to say Mass, a priest was going to say Mass across the bay (Kenmare Bay, which is here three miles wide). He saw a crowd of Protestant soldiers coming after him. He got on his horse & struck him with the whip & jumped him over the three miles of water which flows between Tuosist (in Ivera) and Rossmore Island (in Iveragh.
When the horse "landed" he struck his hooves on the rock & the sign of the cross appeared.
Rossmore Island County Kerry from Mrs Ml Nash.
<<<<<<<<


A Face to a Name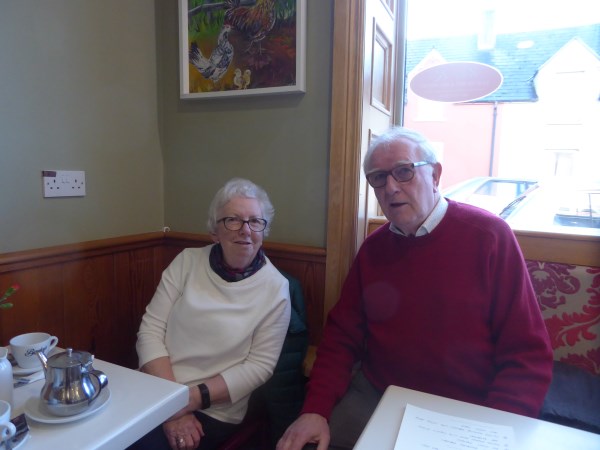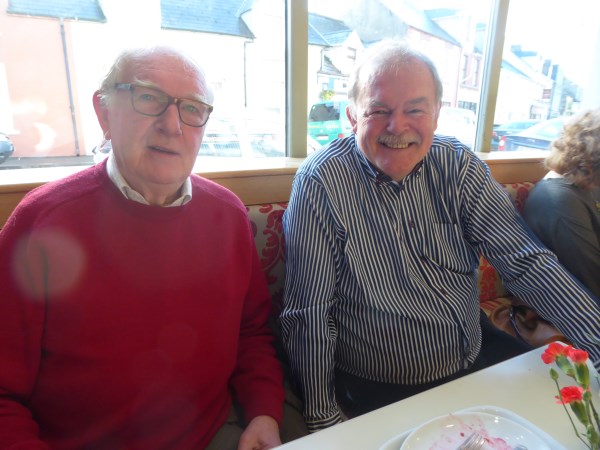 My daughter, Cliona and I went to Café Hanna in John R's for brunch on Saturday November 10 2018. Eggs Benedict for breakfast on a Saturday morning is not our usual repast but it was the weekend of Listowel Food Fair (The Food Fair was brilliant but my report on that will have to wait til next week.)


There we met Billy MacSweeney. Cliona took the photo of me with him. She is not so good with the zoom button. I took him with his friend and former neighbour Pierse Walsh.


Billy is a great supporter of Listowel Connection. Recently he wrote entertainingly of his wanderings around the town and trips to the bog with Jack Leahy. I knew there were many more stories where they came from and sure enough, Billy proved to be a very entertaining breakfast companion.


He told us the story of a mad Christmas goose who nearly never made it to the dinner table. She broke a window in Church Street on her way home to be fattened for the Christmas dinner and the owner of the window threatened to confiscate her as payment for the damage to his property.


Billy told us about the turf shed concerts with some of the finest Church Street talent on show, and he told me a great story of a Knocknagoshel lady who played a vital role in World War 2. All will be revealed next week.


<<<<<<<


Flora Sandes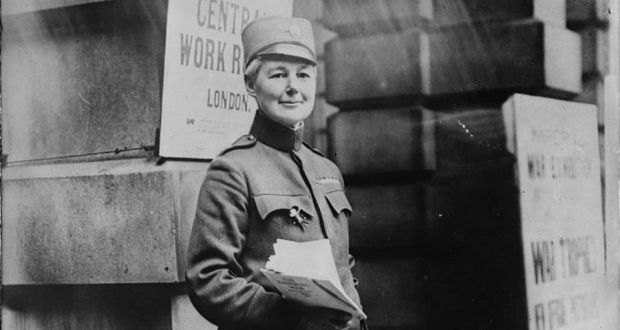 I mentioned this lady last week and wondered if she were related to the Sandes of Collis Sandes fame or the notorious landlord who gave his name to Newtownsandes. I have been informed by several people that she is indeed from the same family and she is related to Elise Sandes who set up the Soldiers' Homes as well.


Flora is descended from the Sandes of Sallow Glen. She led a life of service and adventure and she is the subject of tea biographies.