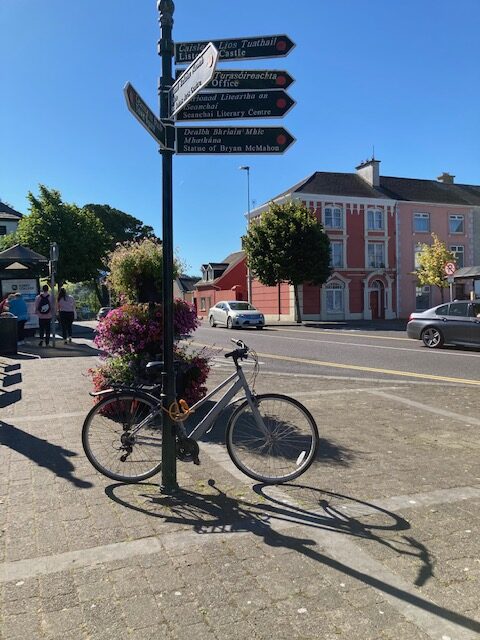 A Corner of Listowel Town Square
<<<<<<<<<<<<<
Revival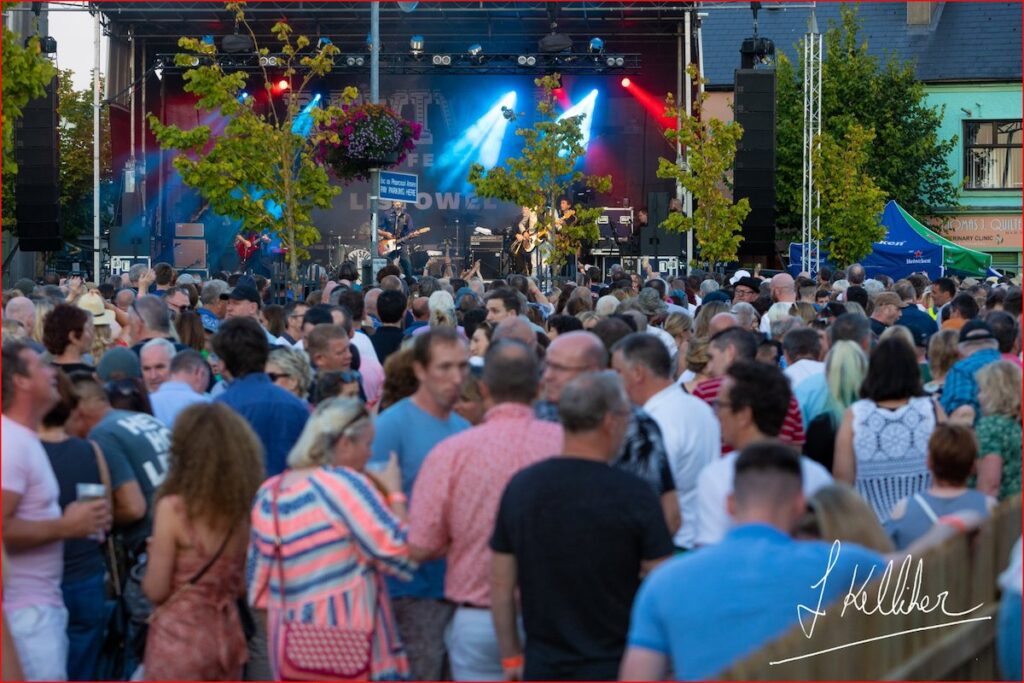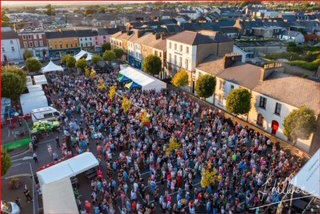 <<<<<<<<<<
A New Business on Church Street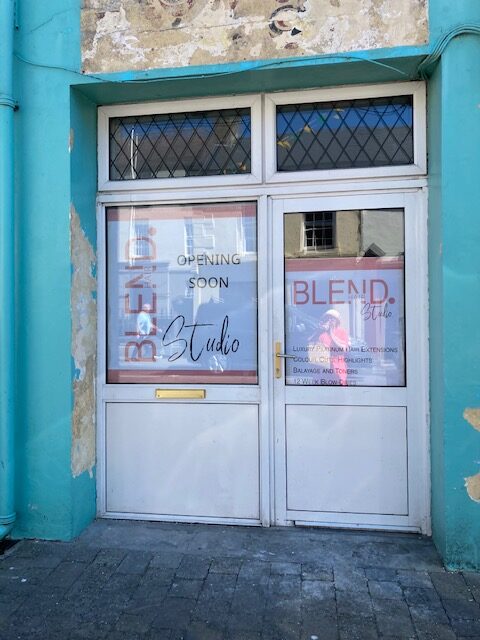 Opening shortly…a hairdresser's, I'd say
<<<<<<<<<<<<<
Lartigue Little Theatre remembered in Kerry Writers' Museum
I remember the glory days of Danny Hannon's little theatre. It is commemorated now in this little corner of Kerry Writers' Museum. This building at No. 24 The Square is very near to where the theatre once operated.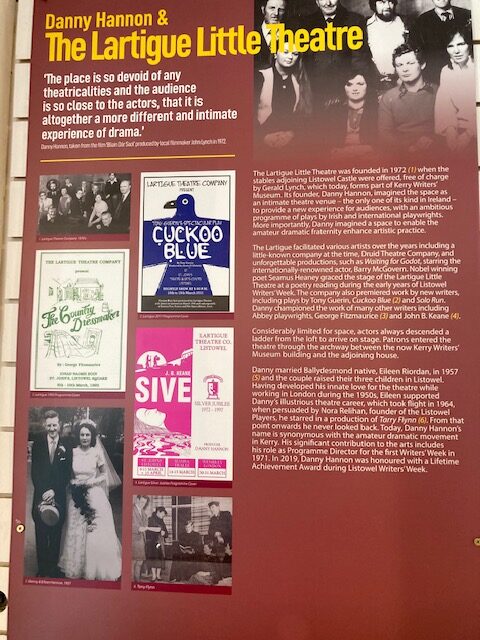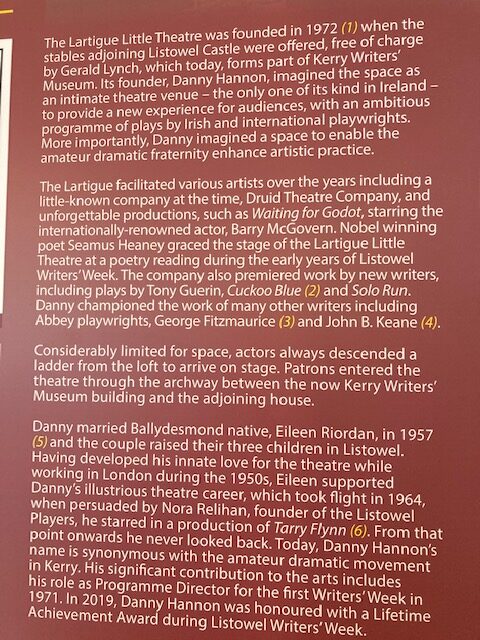 <<<<<<<<<<<<<<<<
In Kanturk with Horses
My Kanturk family are horse mad, Well not all of them, my brother Pat and his daughter and my god daughter, Elizabeth. Their horse business is EPA and their horses official names are prefixed by these letters, standing for Elizabeth and Pat Ahern.
An invaluable member of the team is the superb international horsewoman, Felicity Ward. Felicity's yard is a second home to Pat and Elizabeth. Felicity's family are also part of the team. The horse below is not owned by EPA. This is Felicity's star pupil, James O'Callaghan's Cuba. This international partnership is in France at the moment.
On my recent visit to Kanturk I got to visit the yard and the Ward family. I was mightily impressed.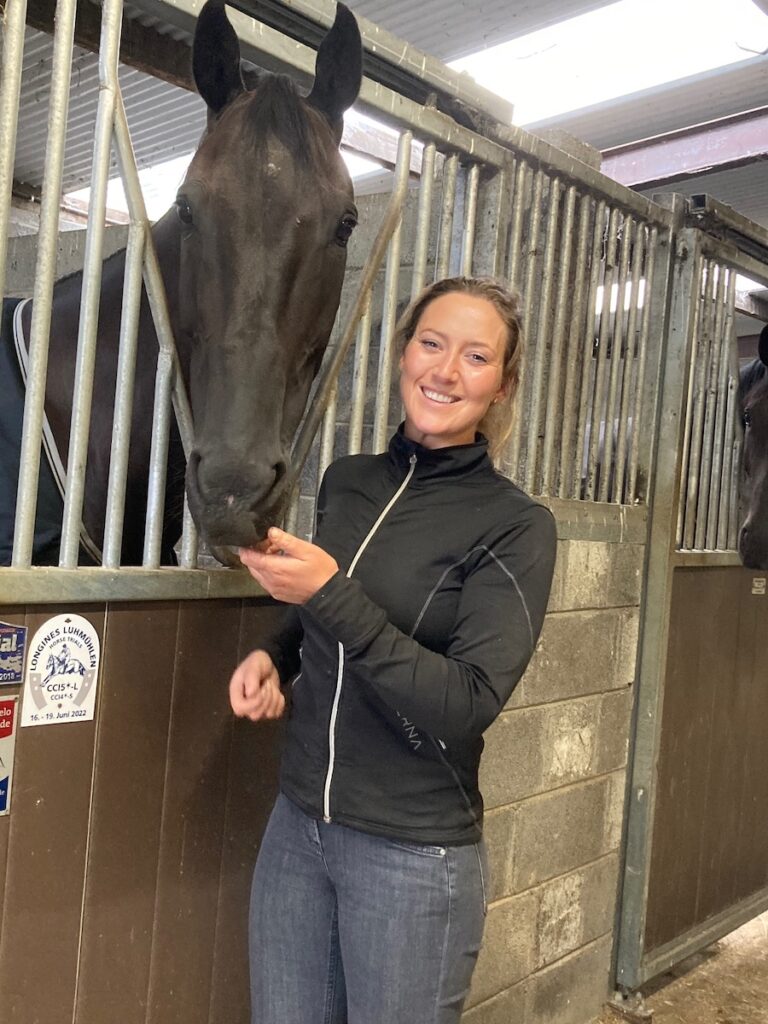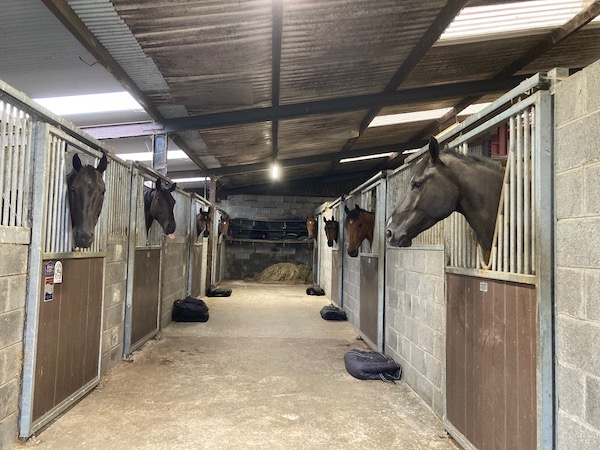 The stable at evening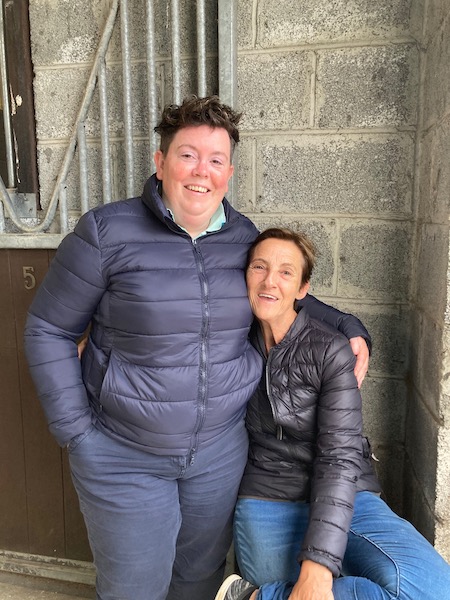 Elizabeth Ahern and Chris Ward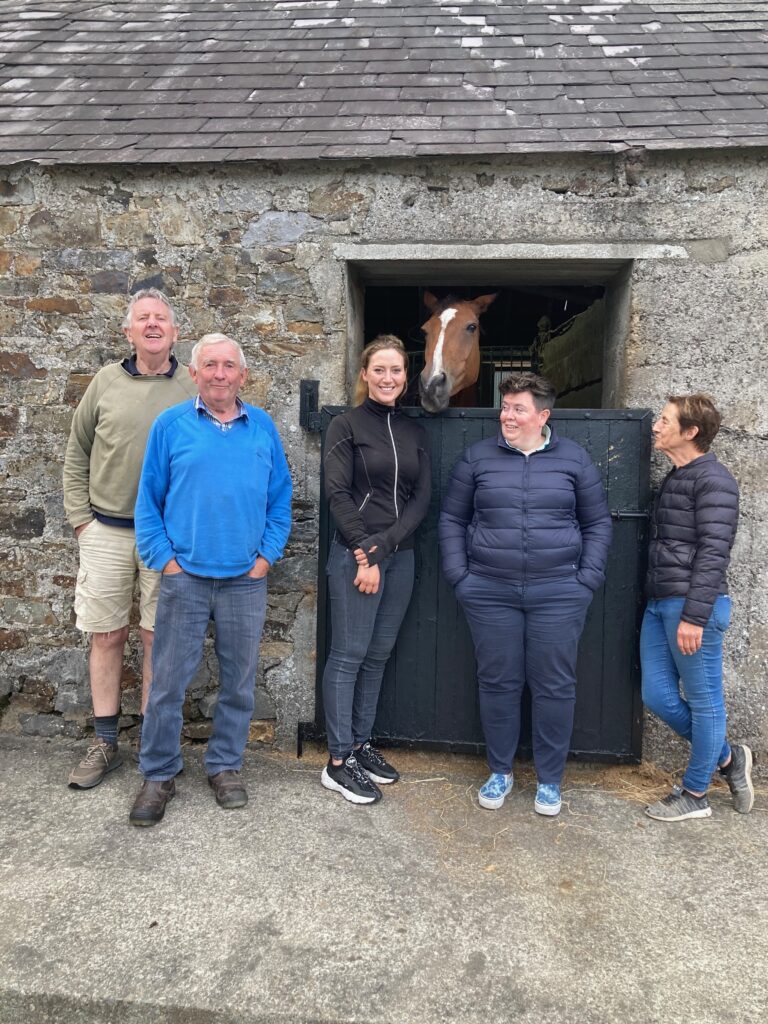 <<<<<<<<<<<<
Heritage Week
This is Heritage Week and live events are back.
I participated in a great guided walk on Saturday. I'll tell you all about it soon but in the meantime I dont want you to miss the following;
Bliain dár Saol (Listowel 1972)In 1972 Ireland and Listowel were in a state of flux. Ireland was about to enter the E.E.C. – the great European community that was to change all our lives. Listowel was in the midst of its own celebrations of community with Tops of the Town, the Fleadh Cheoil, Writers' Week and the Wren Boys. Local documentary film maker, John Lynch and his collaborator, John Pierse realised that there was something here that deserved to be preserved and immortalised.
Fifty years on Kerry Writers' Museum will screen the acclaimed documentary during National Heritage Week. Narrated by legendary actor Eamon Keane, Bliain dár Saol is a masterpiece that celebrates a way of life and a sense of community that is uniquely Irish and uniquely Listowel.
Screenings will take place daily at 2 pm from Monday August 15th to Wednesday August 17th. Attendance is limited to a maximum capacity of 30 people per day. Book in advance by emailing kerrywritersmuseum@gmail.comor calling us on 068 22212.
<<<<<<<<<<