We knew him when he was only a lad.
This is a photo of Shane Murray(Ireland) and Mario Goetze(Germany) taken in Listowel in 2008.
This is the same Mario now aged 20 in his Borussia Dortmund colours. He is in the news because he practically single handedly beat the great Real Madrid on Weds. last.
<<<<<<<<
Last Wednesday night in St. John's we were treated to a rare glimpse into Listowel in times past, as seen through the lenses of John Lynch and Jack McKenna.
John McKenna played some apt tunes on the the piano as we watched footage never before seen in a public setting in Listowel.
Jack McKenna has been recording life in his native town since the 1940s. He recorded the FCA in the Square as they drilled in preparation for invasion in the 1940s. He recorded Seamus Wilmot's funeral, Dick Pierse's wonder horse, the Feale under ice and a frosty Sunday morning in the Square in the 1950s.
These are just some of the gems we watched on Weds. night.
The feeling was one of attending an old black and white silent movie, but one set in a familiar location. It was a privilege to watch these old movies in the company of the film makers.
I took a few photos of attendees on the night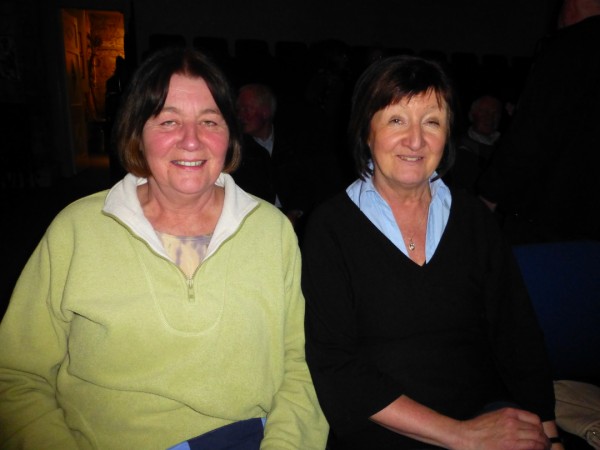 Claire and Bernie Carmody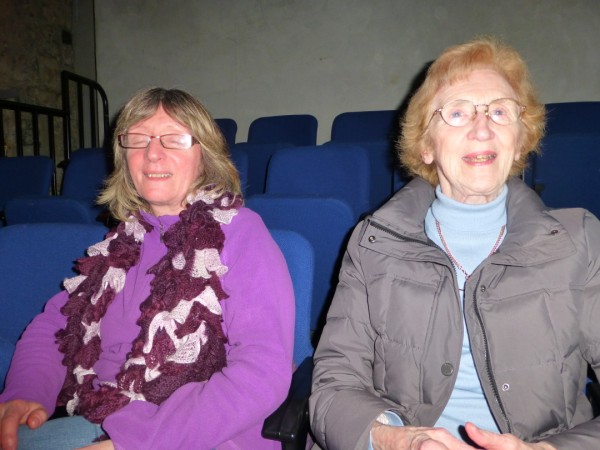 Liz and Marie McAulliffe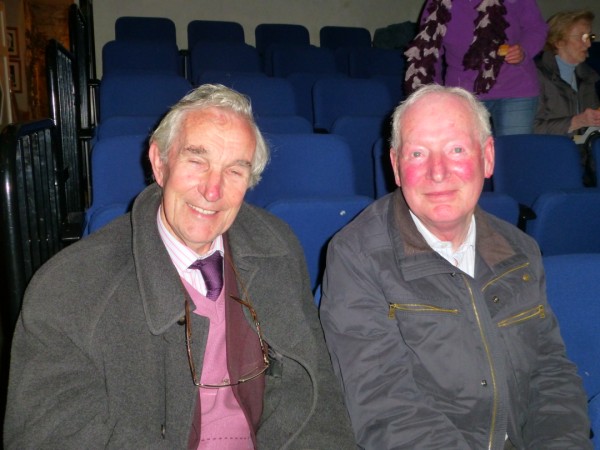 Jim Sheahan and John Lynch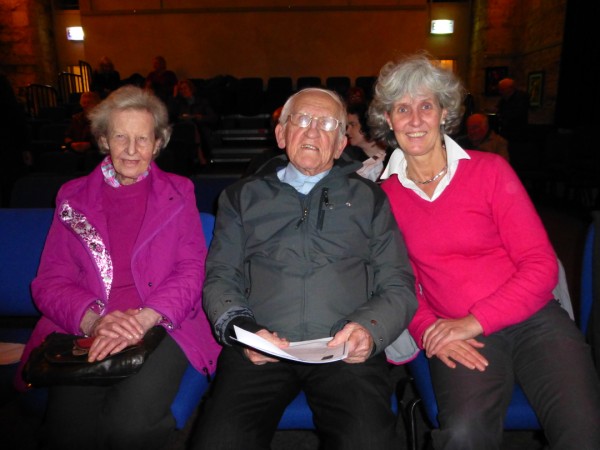 Sue and Jack McKenna with Sue Taylor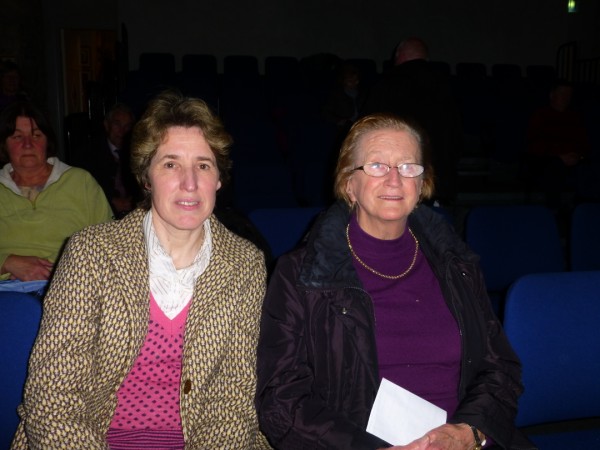 Veronica Corridan and friend
<<<<<<<
Dick Carmody took a great interest in the posts about An Teampall Bán. He shares this poem with us which he wrote earlier this year . The poem is about God's Acre, a burial ground of unmarked graves in Ballybeggan, Tralee. This graveyard dates back to The Famine and times of other tragic sufferings.
God's
Acre
God's
Acre bids me enter through the well trodden stile of crafted limestone
Man's
handiwork separating the living from the dead, the busy from the rested
Therein
repose the remains of the unmentioned, unlisted and oft forgotten
In
distant times of want, denial and inhumanity they came here for final rest
Alone
they sometimes sought it out, cold refuge against an even colder neglect
Last
faltering steps taken to meet their Maker in the soft embrace of Mother Earth
Or in
make-shift carts a final journey shared from workhouse or roadside refuge
Drawn
over limestone paths by souls rehearsing their own inevitable last journey.
In
our own time of plenty and opportunity we still seek out this relic from the
past
Stepping
inside from a world speeding by, we each find our own personal recess
Arriving
to repose the burdens of our living with the memories of those deceased
The
Stations, the Grotto, the Altar and the Cross all give us comfort on our way
Departing
we are relieved, comforted and renewed by this sanctuary to our dead
God
surely chose his Acre wisely, its great value not being of our choiceor making.
Dick
Carmody January,
2013
<<<<<<<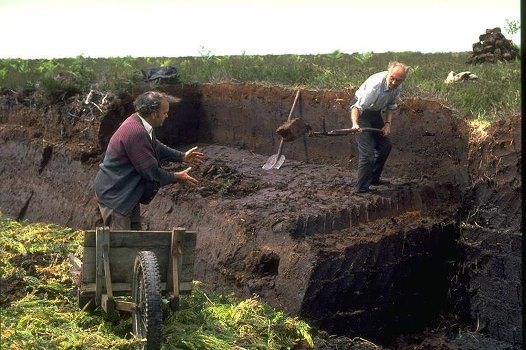 Lovely photo of men cutting turf on a raised bank, one sleánsman and one catcher carrying on an age old tradition.
<<<<<<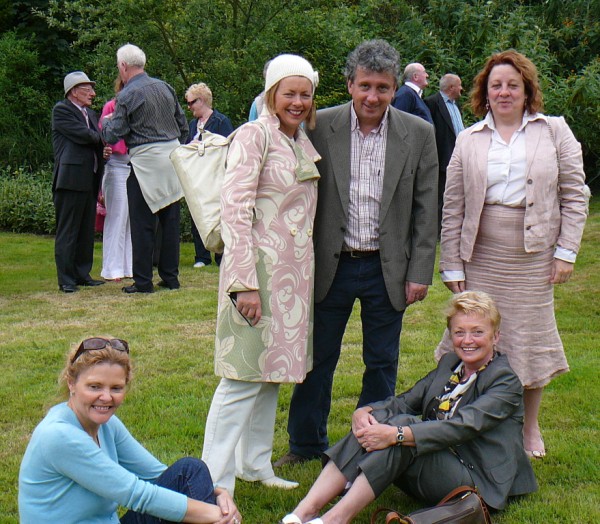 I took this photo a few years ago at the unveiling of the John B. sculpture in the Garden of Europe. Billy Keane is surrounded by a bevy of local beauties.
<<<<<<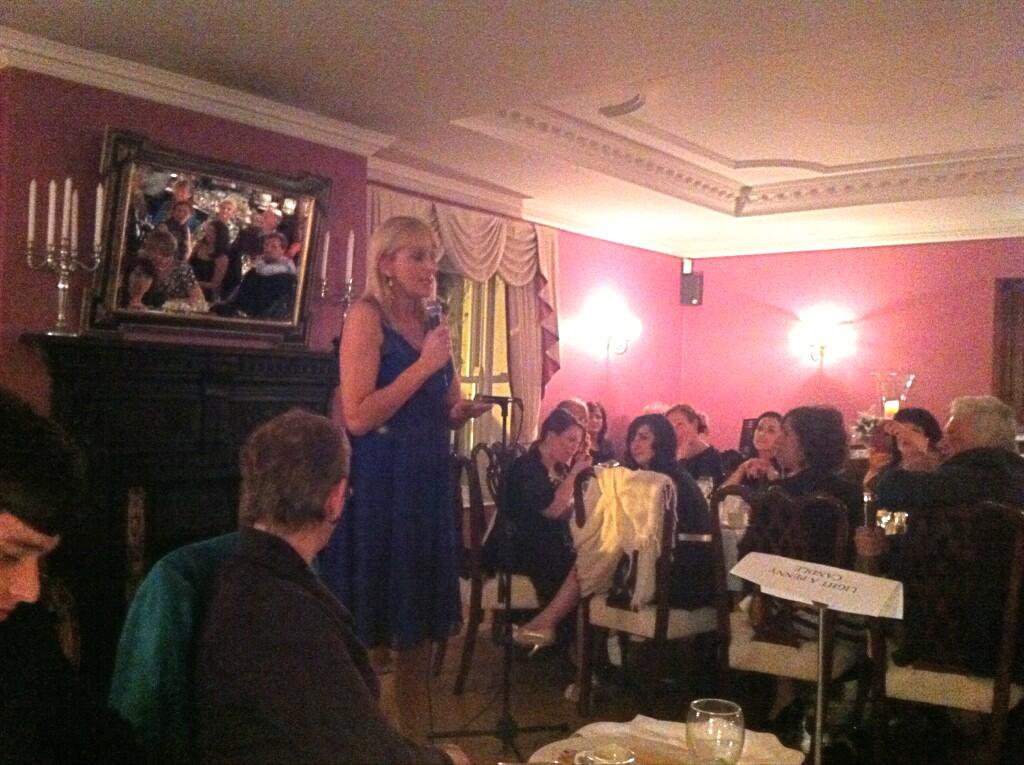 This was the only photo I could find on the internet of Miriam O'Callaghan accepting the inaurgual Mary Cummins award for outstanding achievement by an Irish woman working in the media. It was presented at the First Women in the Media event held in Ballybunion last weekend. The event was a great success by all accounts.
The Bog2Beach challenge was a great success as well. If I come across any photos in my research or if someone would like to send me some of photos of either event I'd love to share them.
>>>>>
Yesterday I went to Kerry Parents and Friends Garden Fete. Here is alittle video I made and I'll post some photos during the week.