Our Heroes
The jubilant Listowel Tidy Town Committee pose with their trophies after their well deserved success.
<<<<<<<
A Poem of Tribute by local poet, Mary McElligott
LISTOWEL
Thank you all in 'Tidy Towns',
For doing this for us,
Working early or late at night,
Ye did it without fuss.
We all reaped the benefits,
'She's a Beauty to behold',
'Love Listowel', it's easy,
As ye won for her a Gold.
Thank you for your determination,
For the long hours ye all put in,
For being passionate about yer home town,
With a belief that ye could win.
Writers' week and the races,
Put Listowel on the map,
And now 'IRELANDS MOST BEAUTIFUL TOWN',
Yet another accolade in her cap.
Be proud of yer achievement,
It will be enjoyed by young and old
Come visit us down here in Listowel,
And walk on our streets of Gold.
<<<<<<<<


Tributes from the diaspora


Since Listowel's big win in the Tidy Town competition I have been posting photographs of the town looking splendid. Here are a small few of the email messages I received.


Congratulations to lovely Listowel on winning the All-Ireland Tidy Town. The good news must put some spring in the step of the John B. statue, and everyone else.


Is'nt it fantastic, so proud of that bunch.
Mary thank you sincerely for such photographic detail of our beautiful Listowel. Now through you, we and our diaspora know how blessed we are to live in Listowel and we are so grateful to you for " broadcasting" this globally, as you have a world-wide readership.
Well done listowel tidy towns winner well deserved. I am so proud of you all and the town!
Thanks for the tour of Lovely Listowel
My thanks and congratulations to everyone associated with the Tidy Towns Overall and Small Town Awards!
The Tidy Towns win is a timely milestone to say thanks to you also Mary for your great work for Listowel.
You have a great eye for a photo too.
<<<<<




Garveys Super Valu and Trant's Pharmacy Convent Street


<<<<<<

Teampall Bán, Listowel's Famine graveyard


As I walked on the Ballybunion road I passed the entrance to the Sive Walk on my left.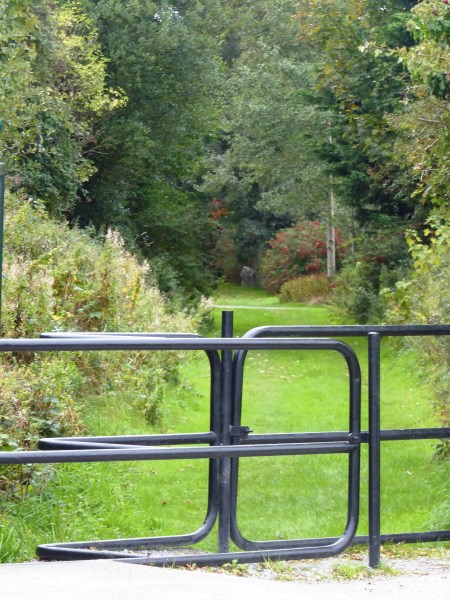 On my right was the old Lartigue bridge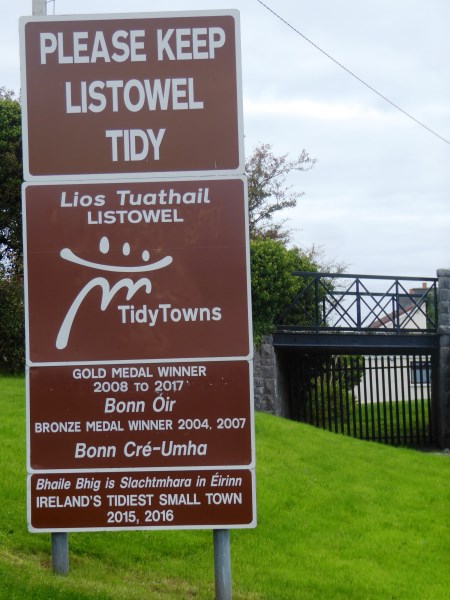 The Tidy Town sign will need to be updated.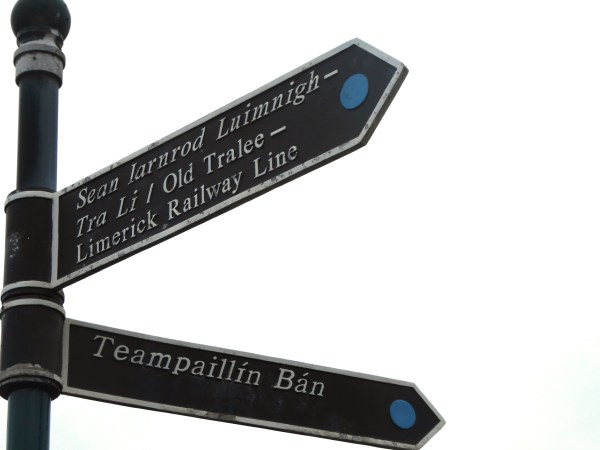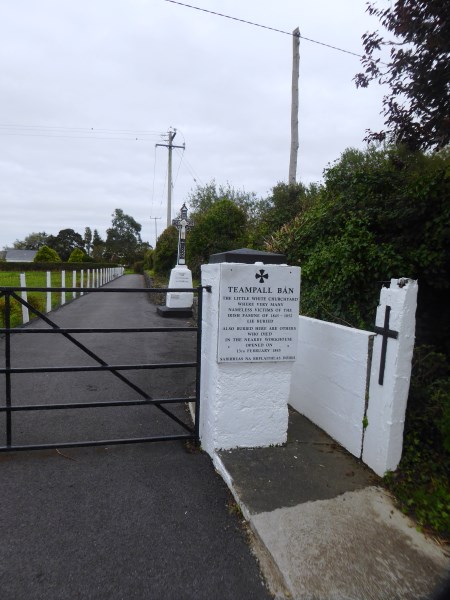 This is the entrance to Teampall Bán.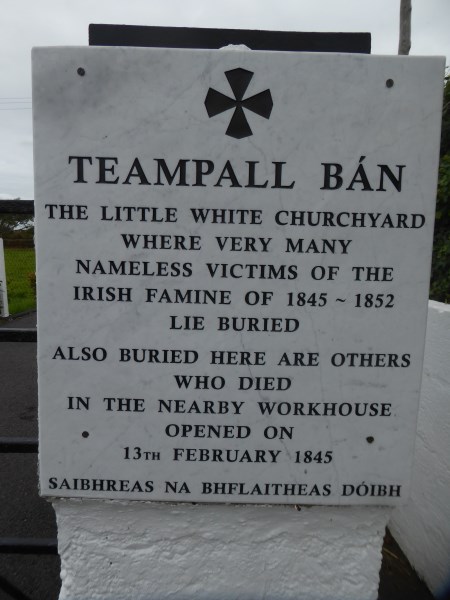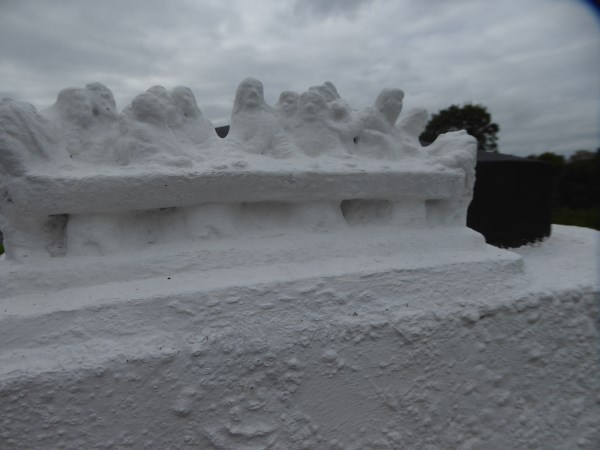 This little statue on the pillar looks like the last supper.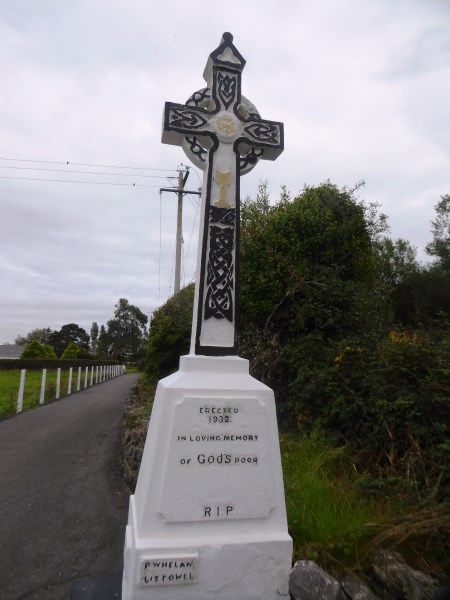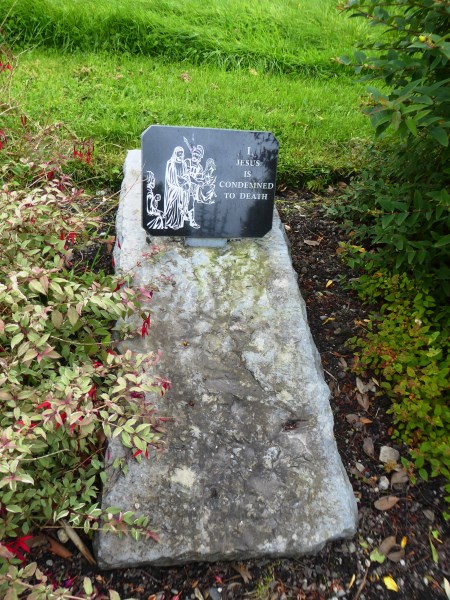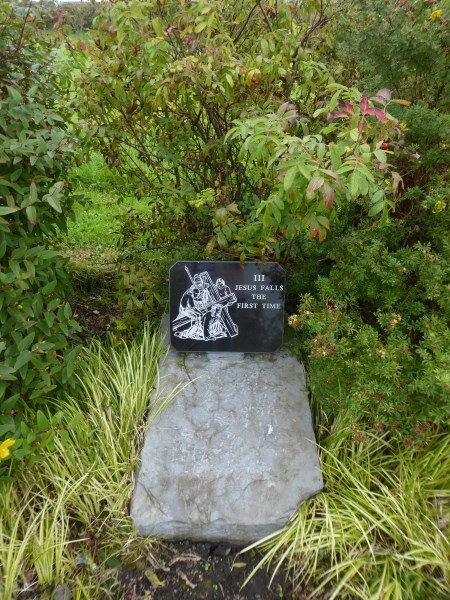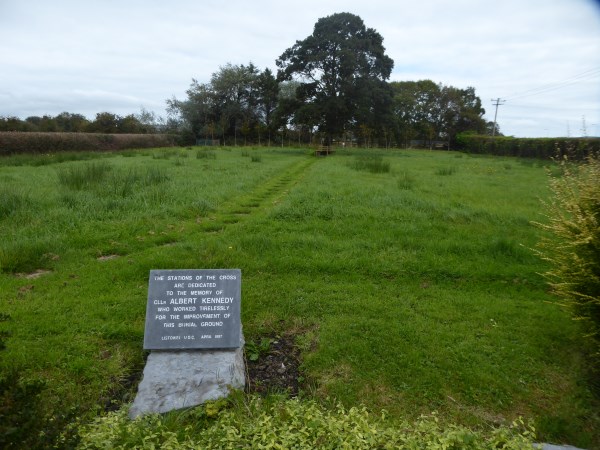 The Stations of the Cross are in a circle around the chapel. The burial ground is a well kept lawn. It's a lovely peaceful prayerful place.
<<<<<<


Breast Cancer Flag Day


I saw these photos on the Cancer Society's Facebook page. Local ladies were out in force on Friday October 5 2018 selling pink badges and ribbons.