Castle and Seanchaí closed to the public in June 2020
Viewing platform by the river in June 2020.
The level of water in The Feale was very low before the deluge of Sunday June 15 when we had thunder, lightning and flash floods.
<<<<<<<<<
Covid Signage at Spar in Market Street
<<<<<<<<<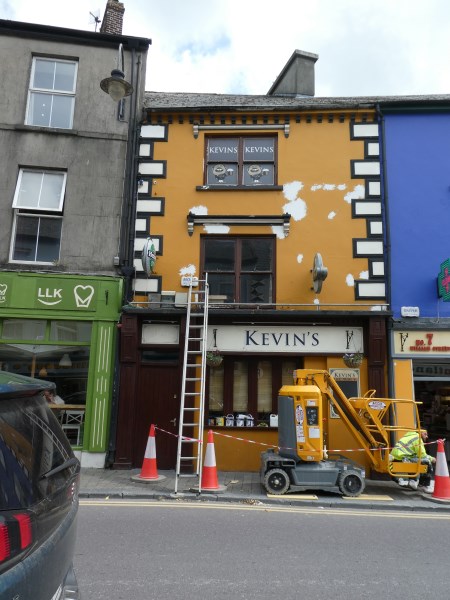 Kevin;s is being repainted before reopening.
Meanwhile across the road Behan's Horseshoe has been beautifully painted.
I even persuaded the painters to pose for me.
<<<<<<<<<
Ard Churam Dementia Day Centre
Photo: John Kelliher
<<<<<<<
In Connemara in 1959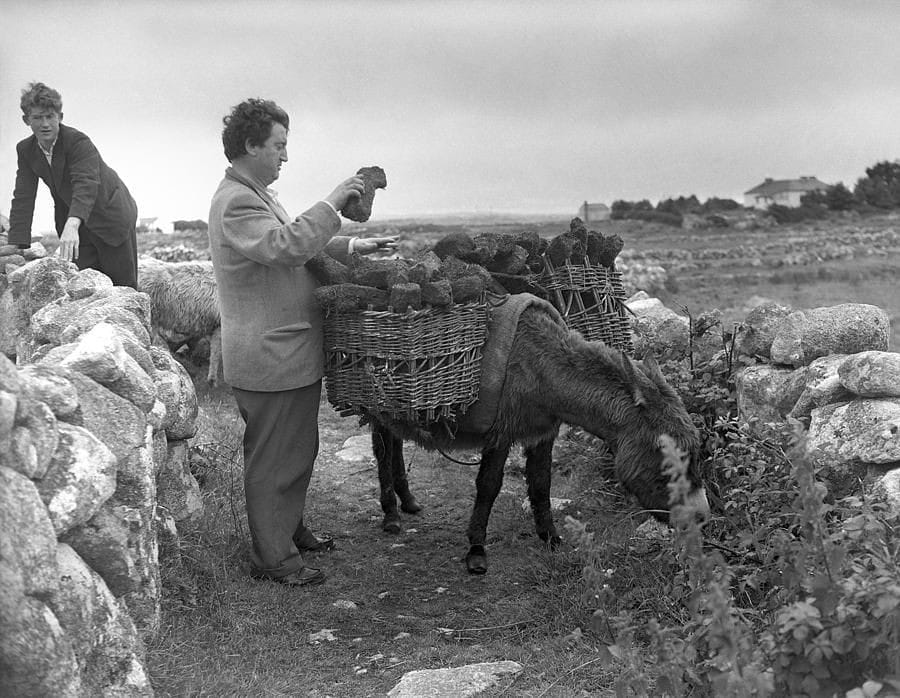 I dont know who took the photo but it looks a bit posed to me. Brendan Behan is not exactly dressed for a day in the bog.