A robin in Killarney National Park photographed by Chris Grayson
<<<<<<<<
The Races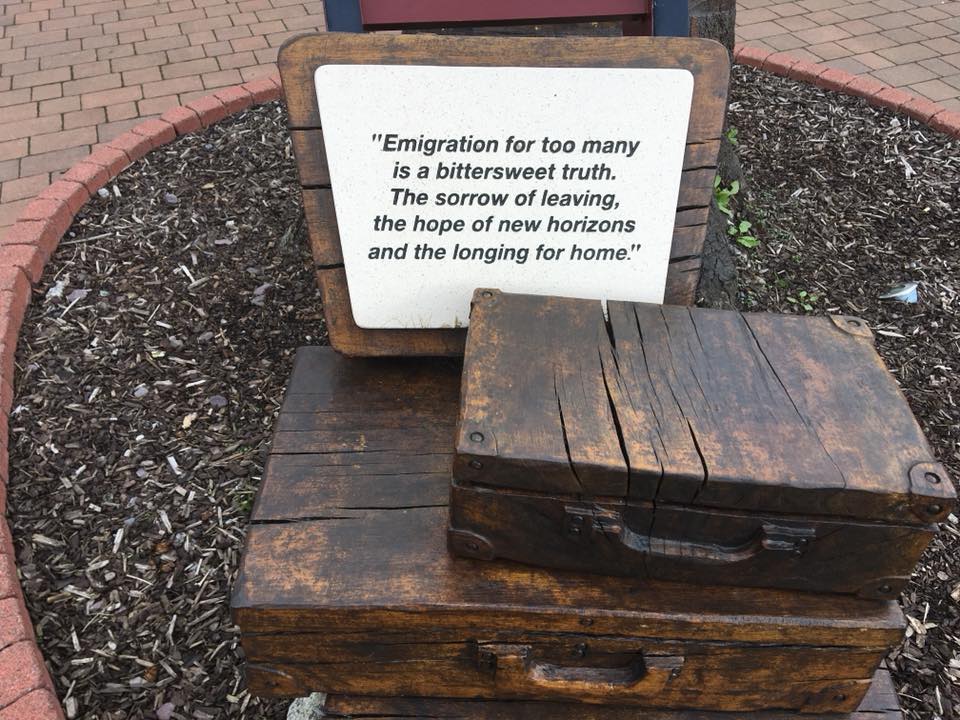 Bernard O'Connell, himself an emigrant on a visit home to Listowel, took this photo at the emigration memorial in Killorglin.
I receive many emails and comments from emigrants who testify to the truth of this sentiment. So many people reading this during Listowel Raceweek will feel that little tug on the heartstrings. They are settled and happy in the land that has welcomed them in and is now home to them and their families. Listowel race week and Harvest Festival is a gala week in town and every North Kerry person has memories of previous festivals that are awakened at this time every September.
This is a shout out to everyone worldwide with a Listowel connection, especially those who would love to be home for The Races.
<<<<<<<
The Week of The Races
Vincent Carmody shared these old photos with us. They were taken by Seamus Buckley during race week in the 1950s or 60s. I have no names for the people but someone might recognise them. In those days the town used to be decorated with bunting on poles especially erected on the kerbs and there was a radio station broadcasting to the town.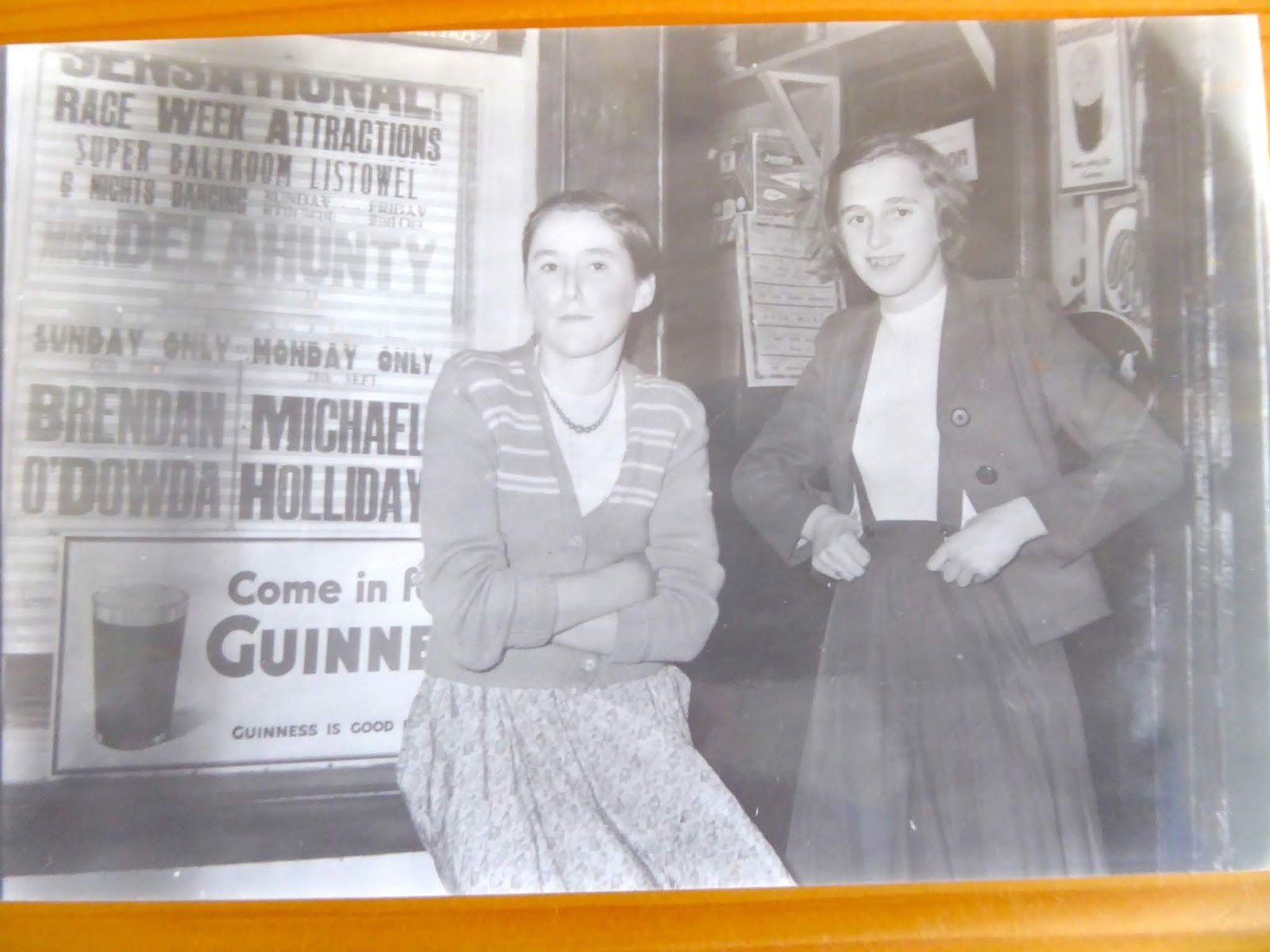 The Super Ballroom had some big attractions that year
<<<<<<<<
Anyone for Pickleball?
Never heard of Pickleball? it may surprise you to hear that it is America's fastest growing racquet sport.
As I understand it, it is ideally suited to people who used to love tennis, squash, badminton or any sport that involves running to the ball in order to strike it. If you feel you could still pack a good belt of the ball if you could only get to it fast enough, Pickleball might just be the sport for you. The game is slower. The racquet is a bat. The court is about half the size of a tennis court. There is no overhead shot involved. American retirees are loving it and it is now a regular feature in retirement villages.
It's only a matter of time 'til we it catches on here.