Listowel Credit Union at 40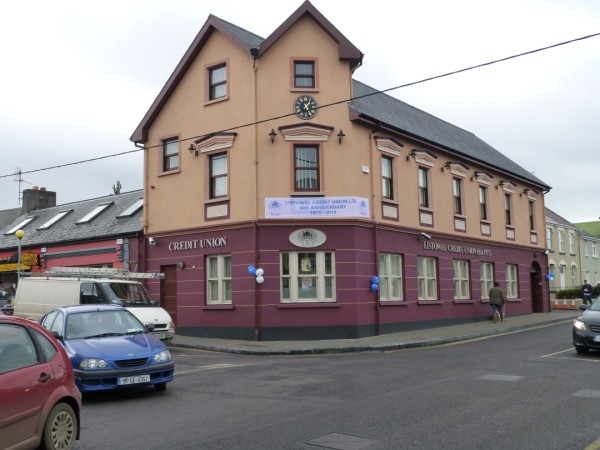 Listowel Credit Union know how to throw a party.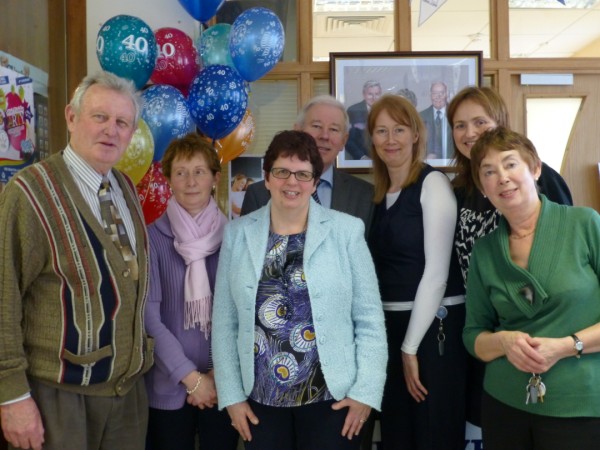 The hard working Committee were in celebratory mood . The sleeves were rolled up and all the stops were pulled out to make sure that we all had a good time.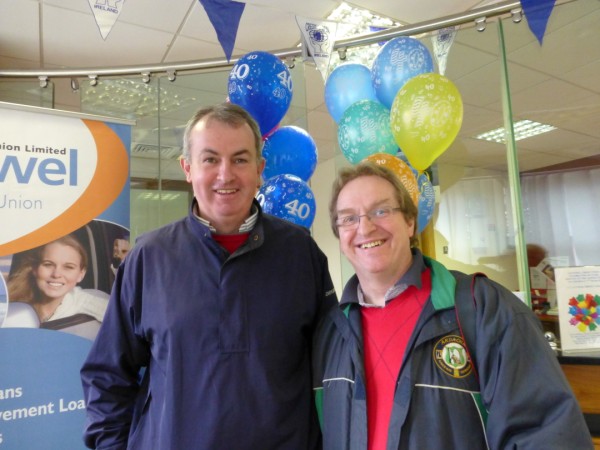 Mike Sheehy and John Stack were among the guests.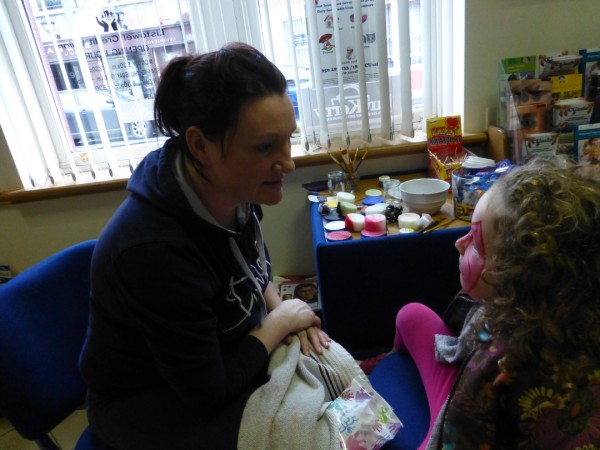 There was face painting, piggy banks and pencil cases for the children.
Catering was done by John R.'s and there was a mouth watering array of goodies on offer.
Here's to the next 40 years!
<<<<<<
Modern farming methods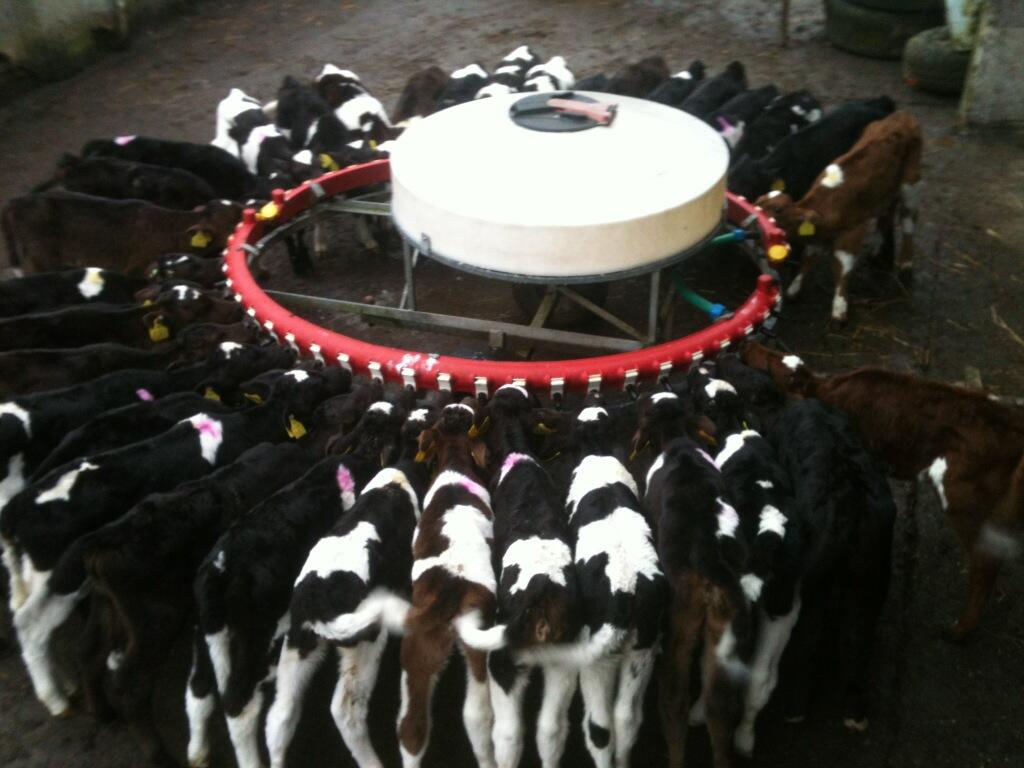 This is a calfeteria.
<<<<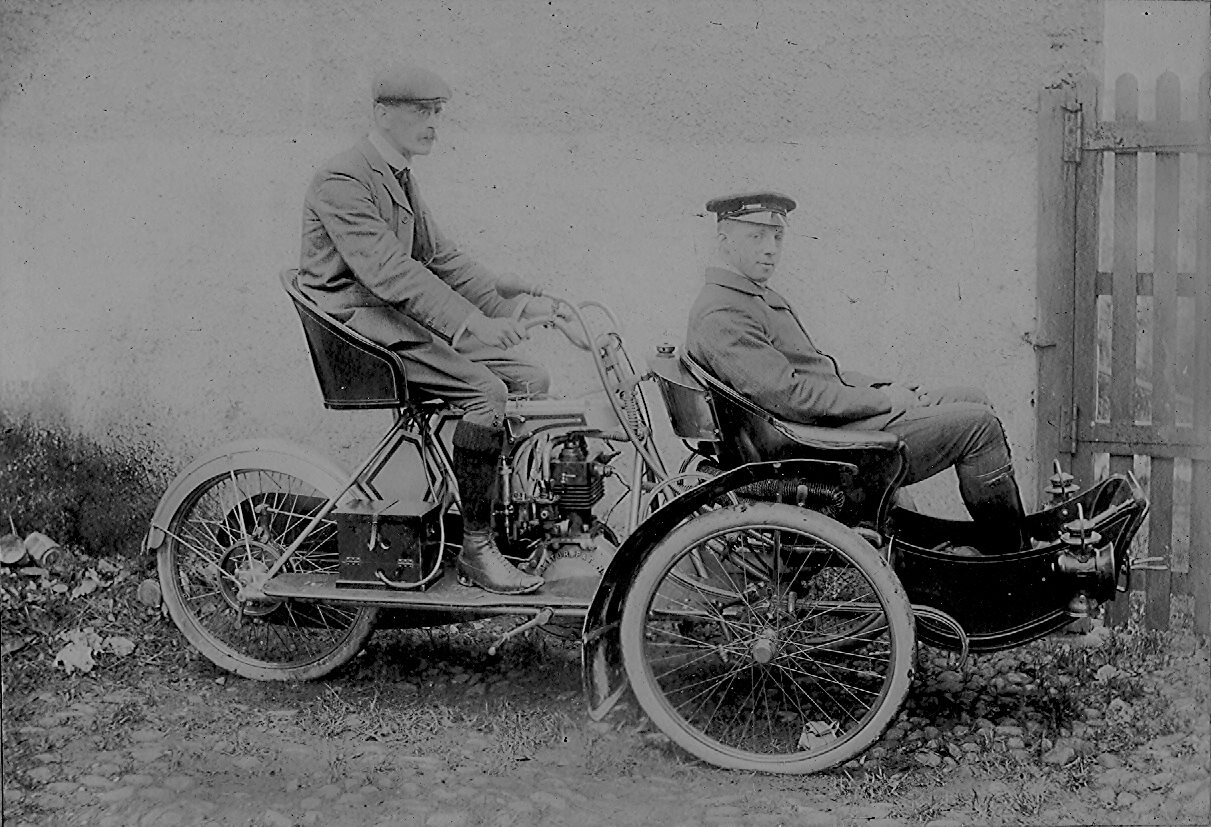 This was Fermoy, Co. Cork's first car. Looks like these boyos used old prams and bikes to fashion their unique machine.
<<<<<
In Blackrock in Co. Dublin on Thursday, 800 students from Blackrock College attempted to set a record for the most people in a human shamrock.
>>>>>>
Here we go again!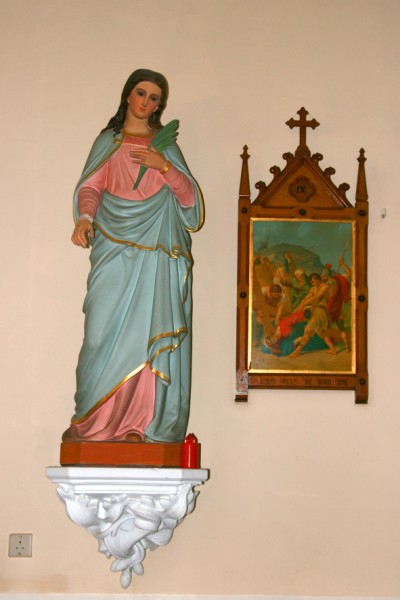 I thought we had this one sorted until Julia Galvin threw a spanner in the works. Julia remembers being told at school that this martyr was Maria Goretti. The two saints have similar stories, each being martyred young while trying to defend their purity. I googled Maria Goretti and the images are certainly similar. Anyone else want to have your say?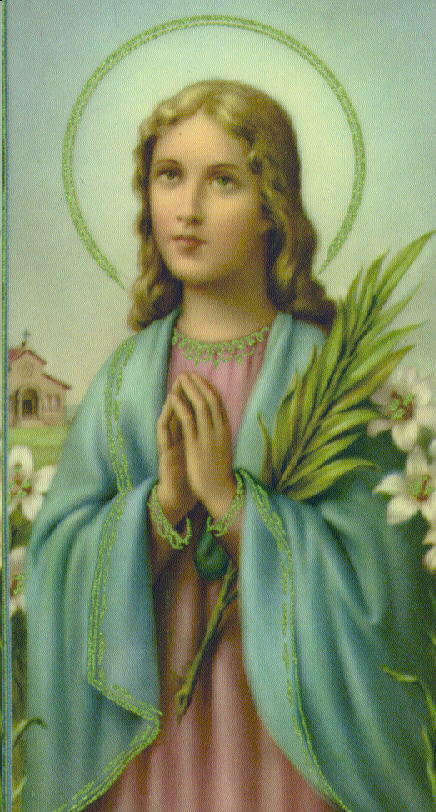 Maria Goretti
<<<<<<
A recent lecture in St. John's by Rev. Bob Fyffes addressed the topic of Brokenness. Jer was there and he sent us this video. People I spoke to who were there were very impressed by this man.
https://www.youtube.com/watch?v=YiftgIZZdk0
<<<<