5a.m. at Ceann Sibéal, Dingle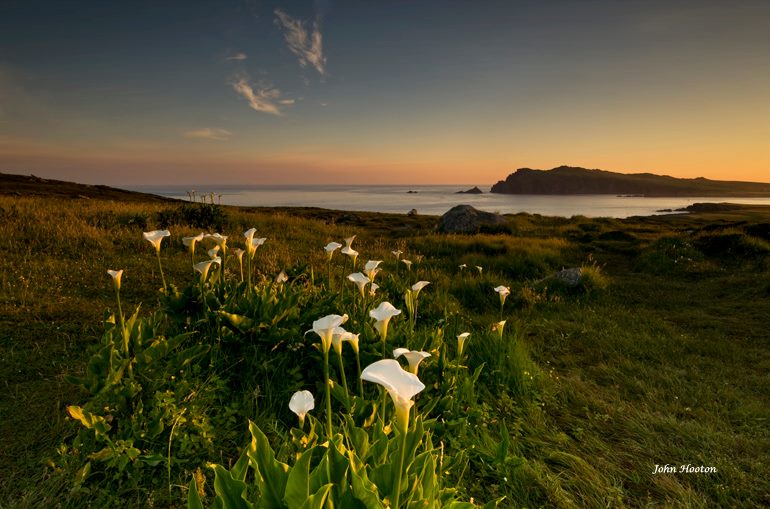 Photo credit; John Hooton
<<<<<<
River Feale at Listowel Bridge, July 2018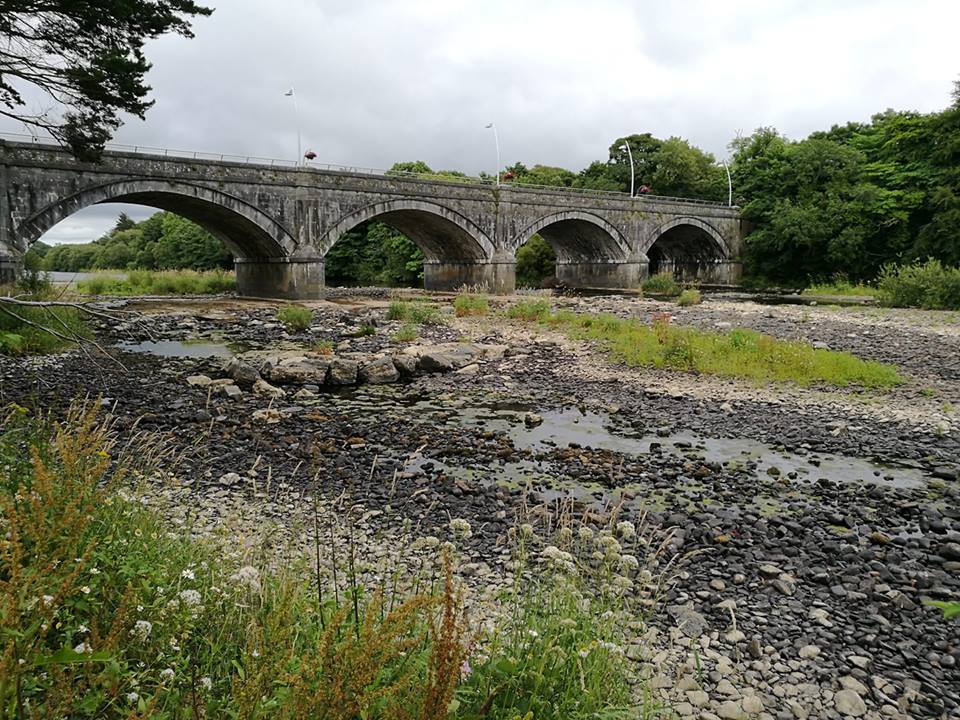 Photo: Patrick Godfrey
<<<<<<
Ah Here!
I know the children can get on your nerves during the school holidays but…..
Seen in the NCBI window in Church Street and posted for a laugh and not as a criticism.
I know there is a limit to how many words you can put in a lightbox.
<<<<<<
Pecha Kucha….A First for Listowel
PechaKucha (Japanese: ぺちゃくちゃ, IPA: [petɕa kɯ̥tɕa],[1] chit-chat) is a presentation style in which 20 slides are shown for 20 seconds each (6 minutes and 40 seconds in total). The format, which keeps presentations concise and fast-paced, powers multiple-speaker events called PechaKucha Nights (PKNs).[2][3]
PechaKucha Night was devised in February 2003[4][5] by Astrid Klein and Mark Dytham of Tokyo's Klein-Dytham Architecture (KDa), as a way to attract people to SuperDeluxe, their experimental event space in Roppongi, and to allow young designers to meet, show their work, and exchange ideas.[6]
In 2004, a few cities in Europe began holding PKNs, the first of several hundred cities that have since launched similar events around the world.[7][8]As of May 2016, PKNs were held in over 900 cities worldwide.[9]
Wikipaedia
On June 21 in St. John's Listowel I attended my first Pecha Kucha night and I was very
Impressed by the format.
Stephen Stack of Listowel Chamber Alliance was the host and the various presenters,
some of whom I have pictured
below, were some local and some visitors. They all grasped the concept very well.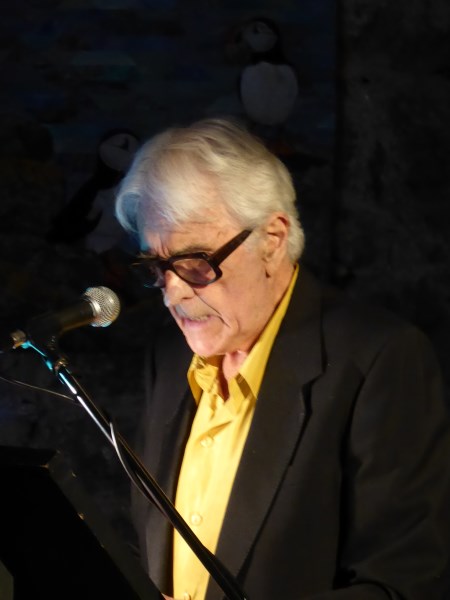 Internationally acclaimed fashion designer, model and dog breed judge now lives in Knocknagoshel.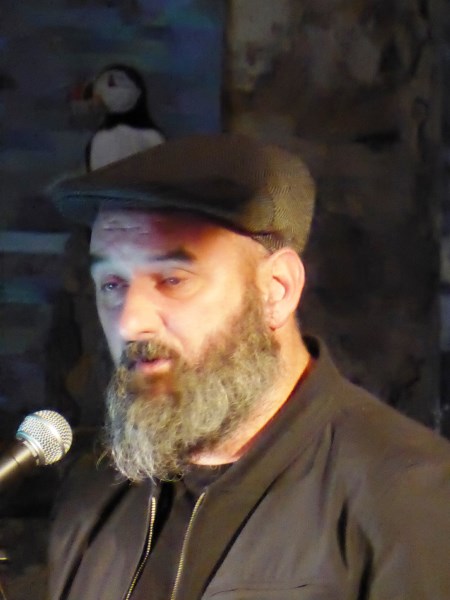 Film maker and sand artist based in Ballybunion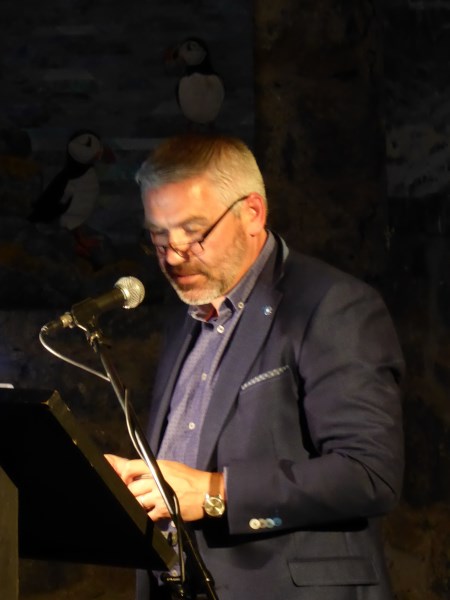 Our host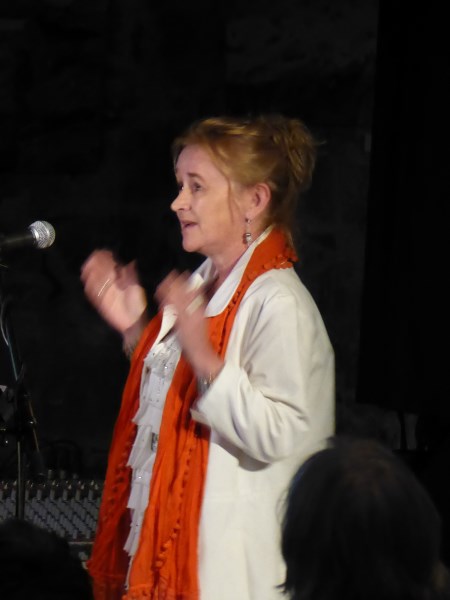 Internationally acclaimed local artist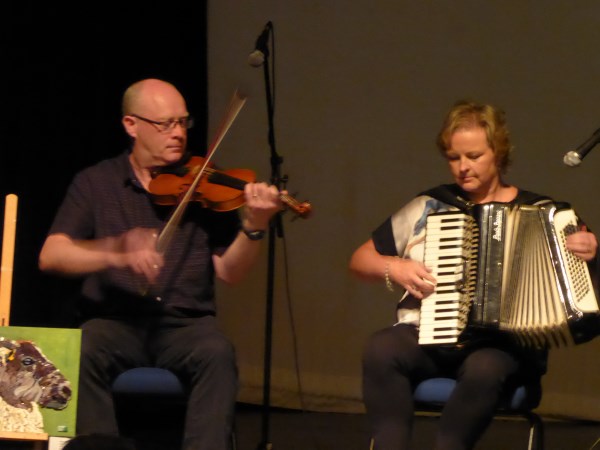 The musical entertainment was top class as well.
<<<<<<<<<<<
Collaborative Art in The Square June 2018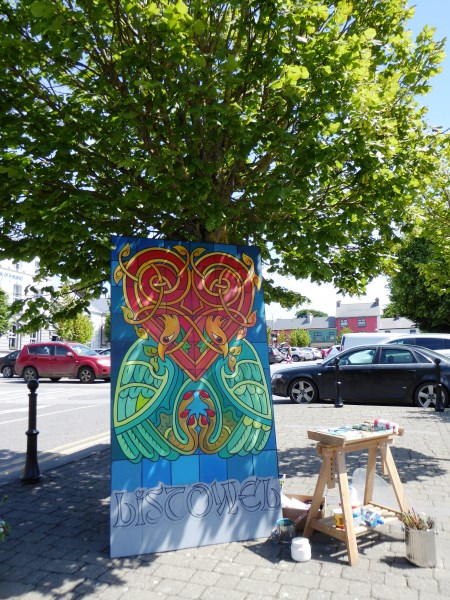 This masterpiece was resting under a tree in The Square in the final stages of execution on the last day of Listowel Visual Arts Week 2018. It is the work of one man from design to finish but he kindly let us all have a hand in it.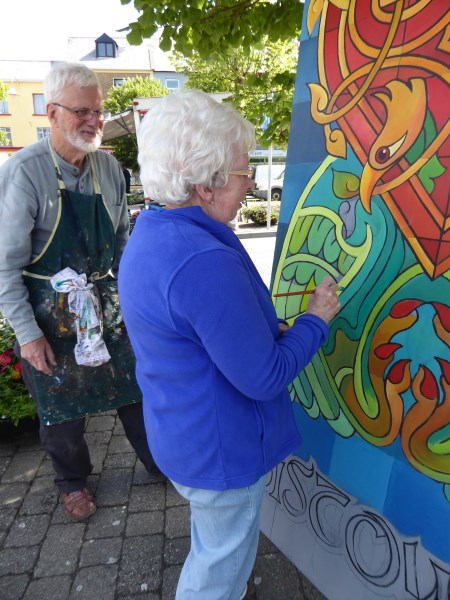 Yours truly daubing a bit.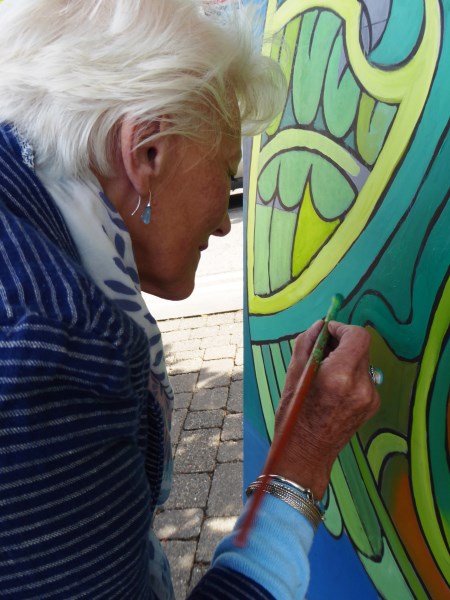 The very artistic Marion Relihan knew her onions.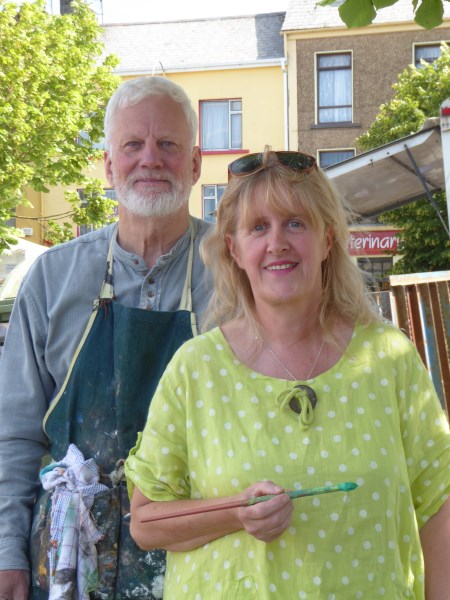 Cathy Sadlier enjoyed helping out a friend.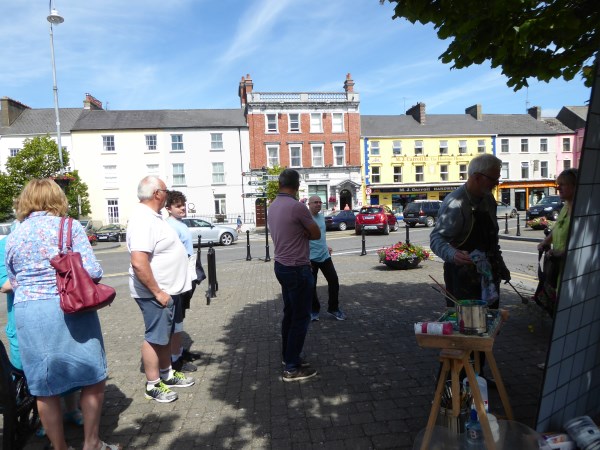 Martin Chute persuaded the Morkan family that they couldn't mess it up. They didn't, but added a very valuable few brushstrokes.
Aysia O'Callaghan added a few finishing touches.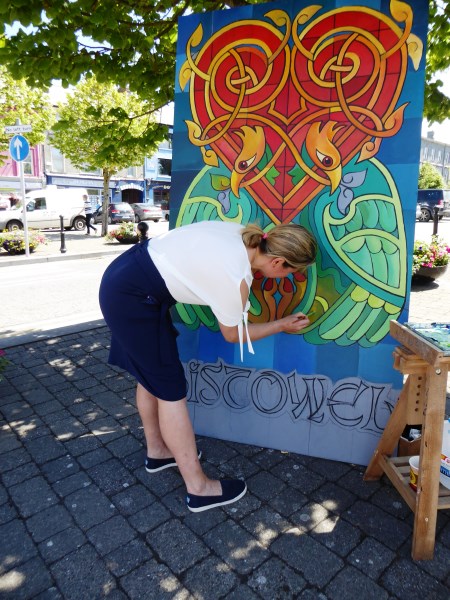 But all the hard graft, the long hours, the brilliant design, the amazing colours and overall perfection of the piece was down to one man, Jim Dunn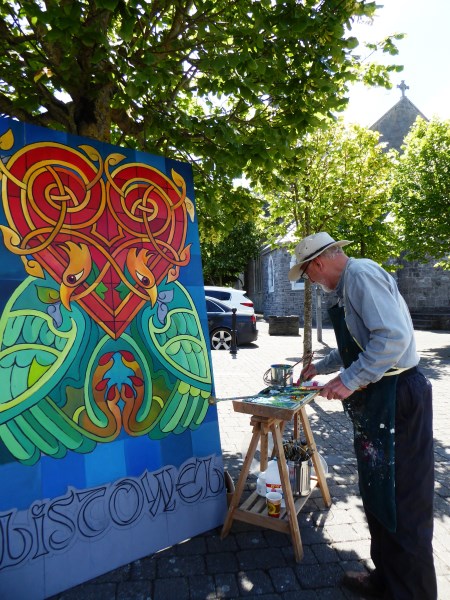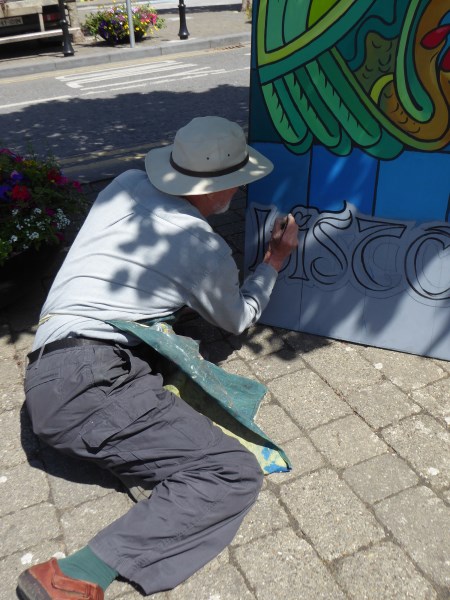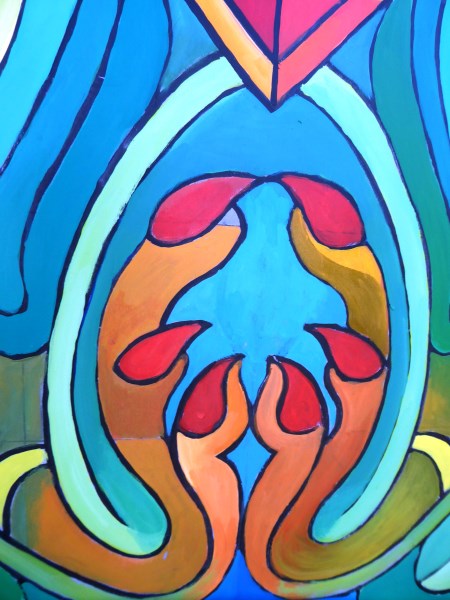 <<<<<<<<<
Molly and I watched a spot of the Pitch and Putt