In Changes last week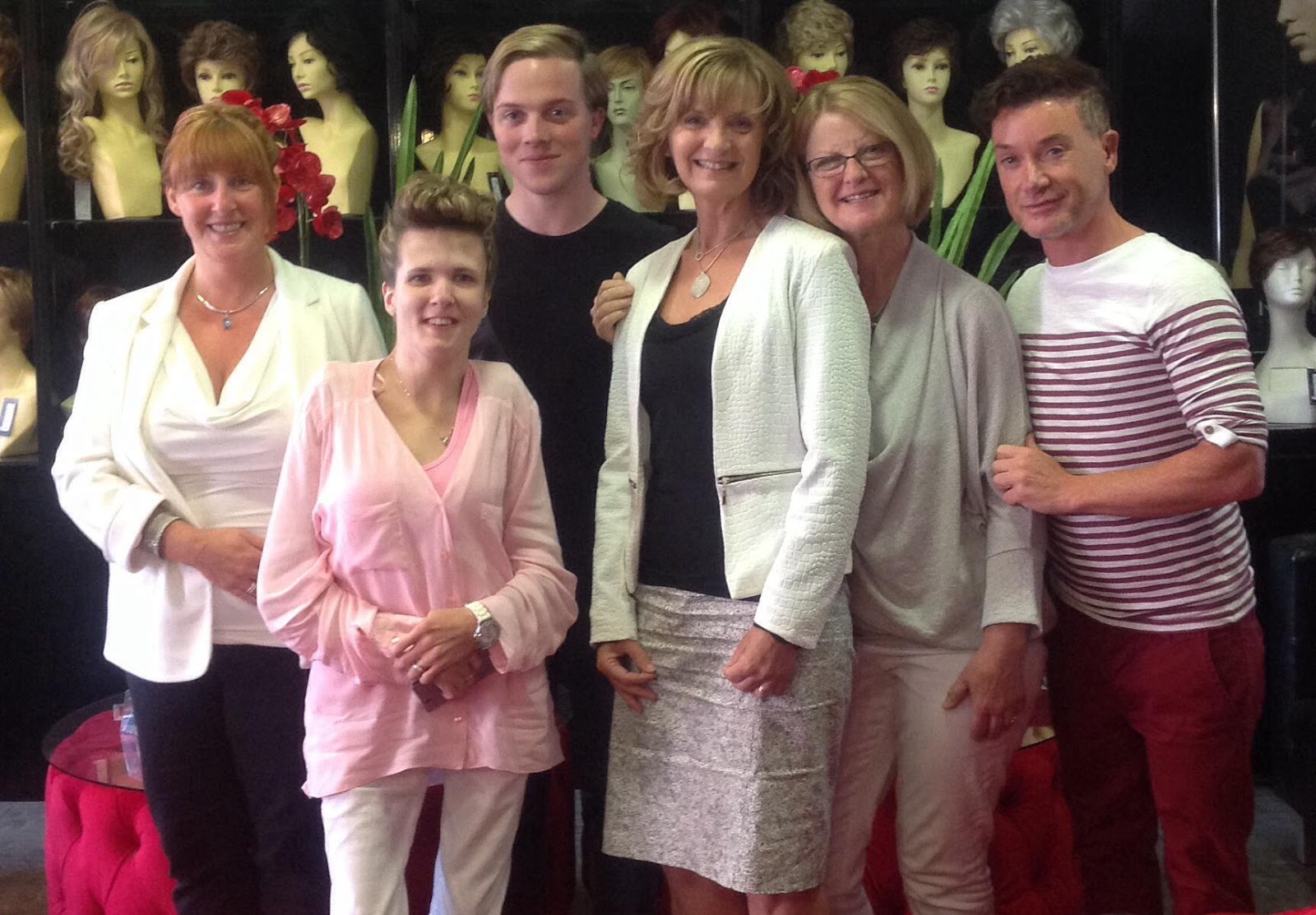 Adi Roche, her sister Helen, Mary Sugrue, Margarita Morozova, Jesse Barry & Danny Russell in Changes to prepare for The Rose Ball
<<<<<<
Betty Stack honoured for her work with Comhaltas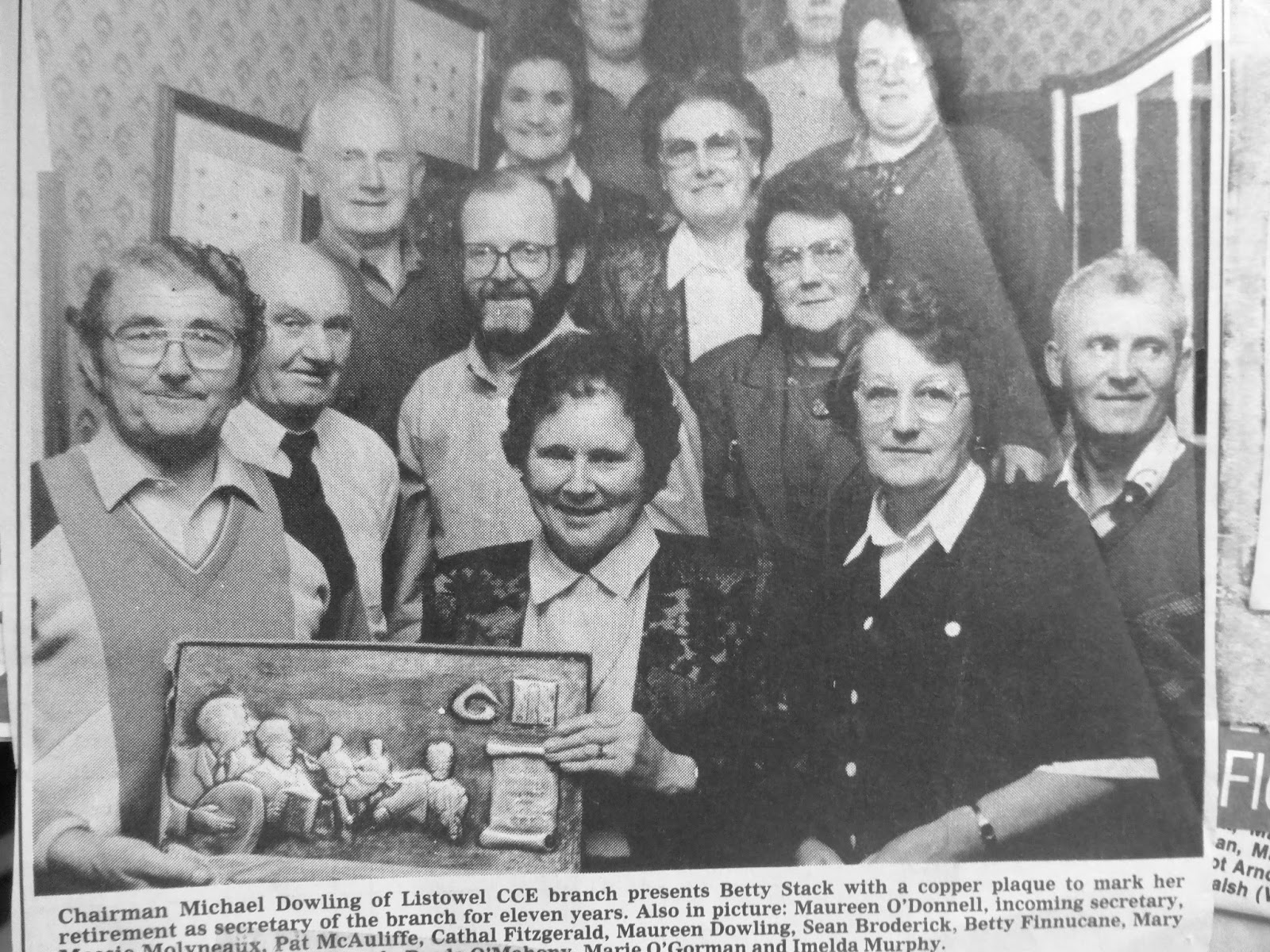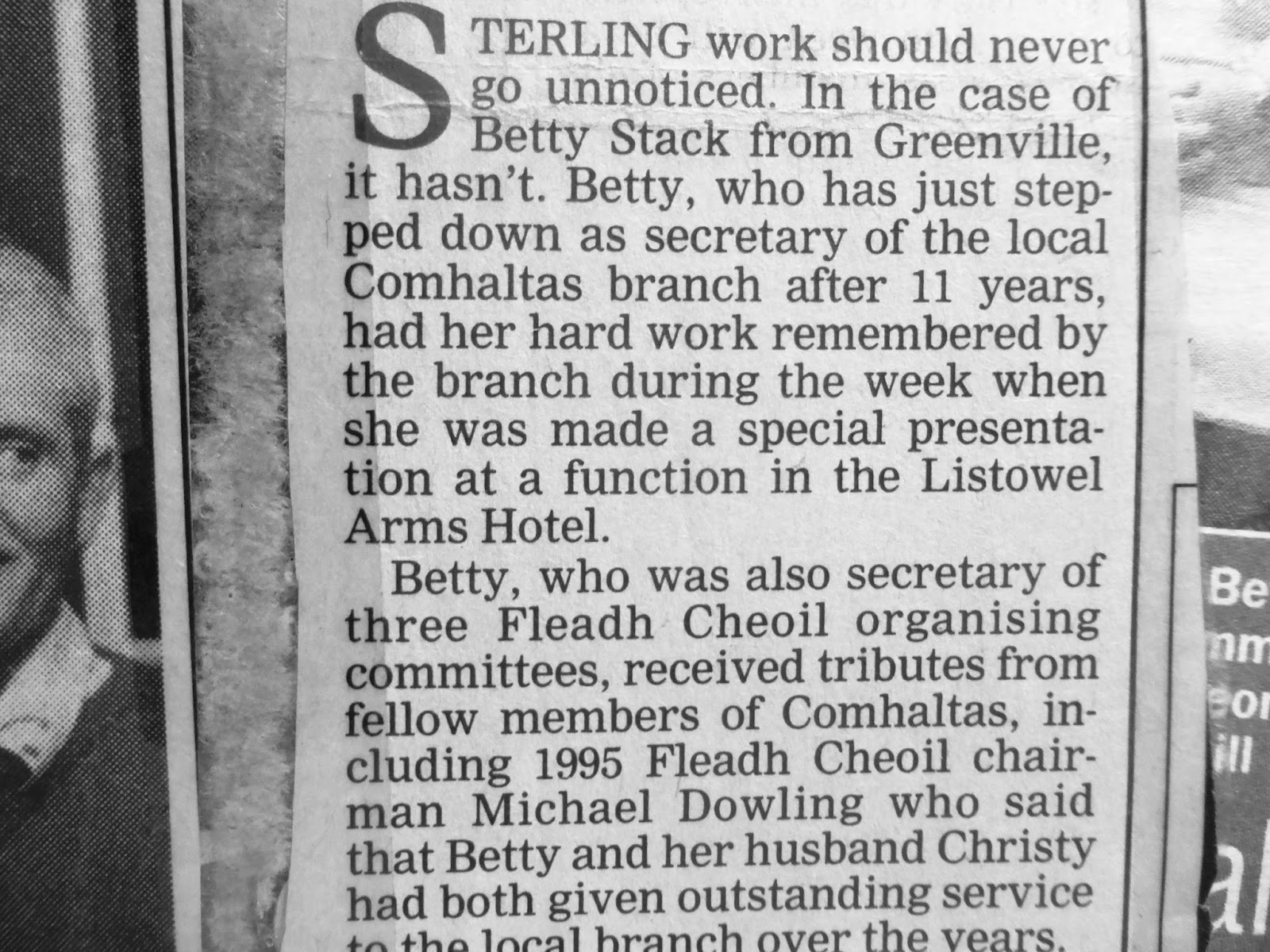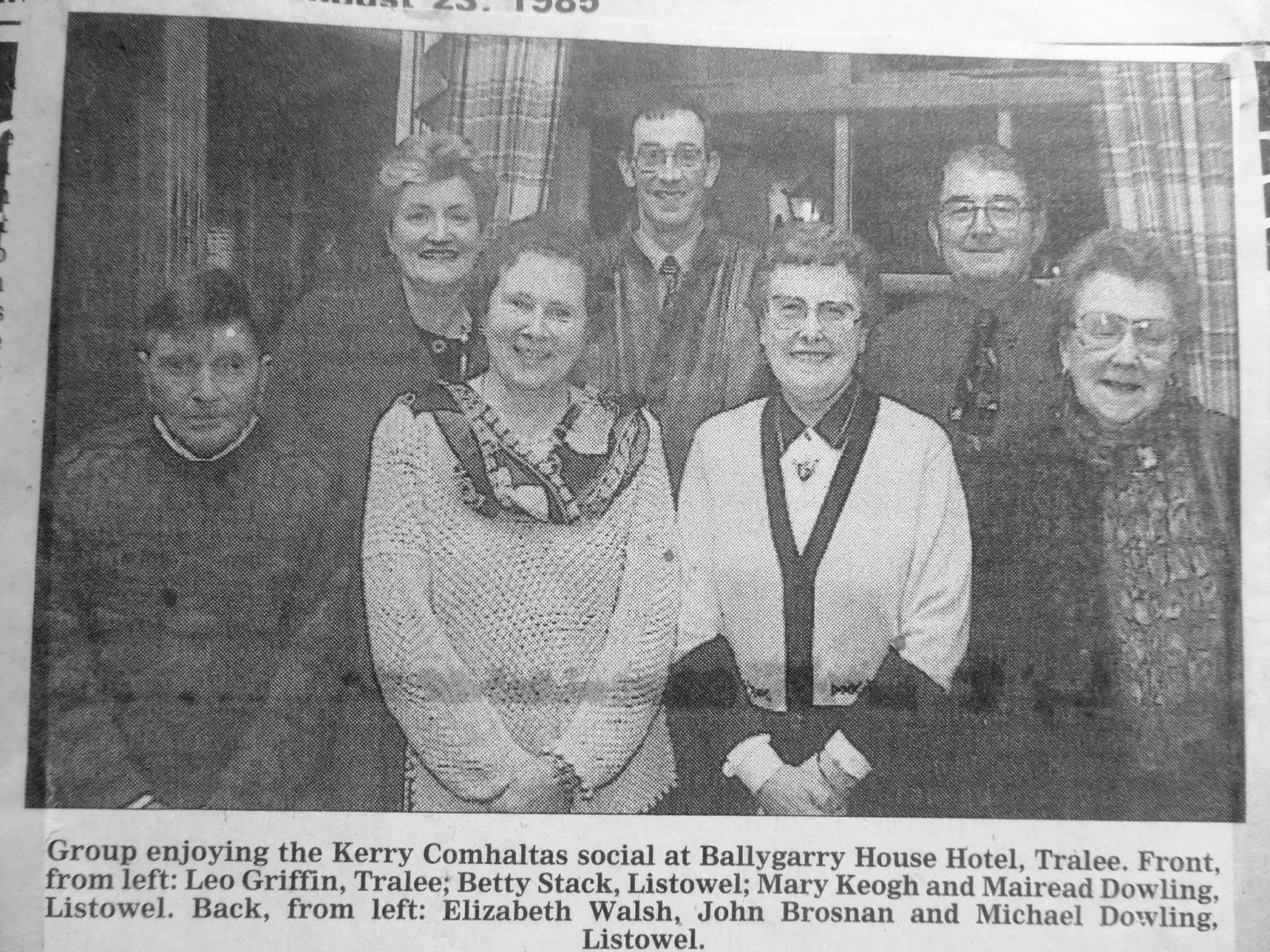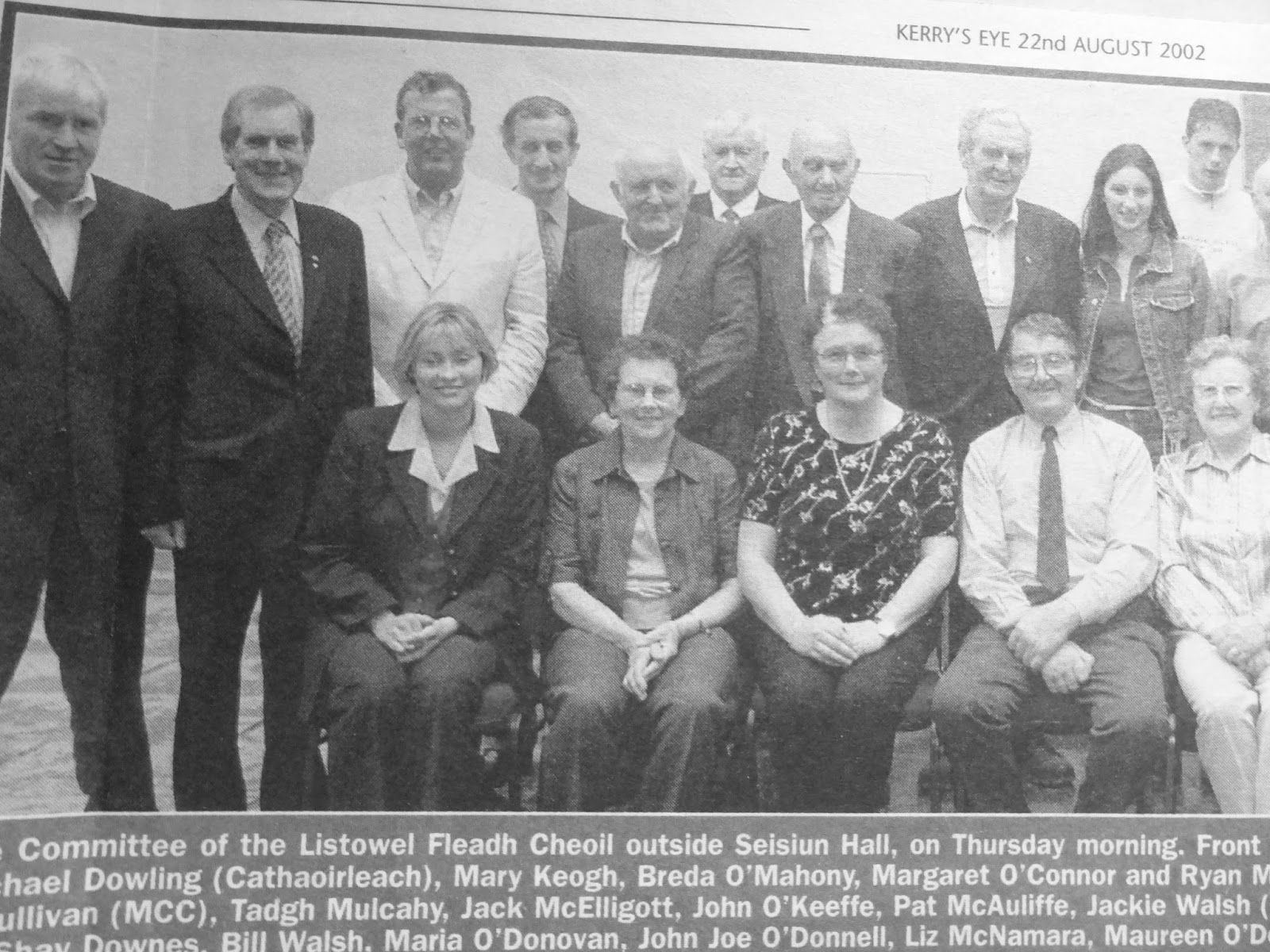 <<<<<<<<
From Abbeyfeale to Sudan
"Welcome to Solo in South Sudan. My name is Helena Quinn from Abbeyfeale in Co. Limerick living in London.
Earlier this year, I sent an email that would change my life forever. I embarked on the journey of a lifetime to Narus in South Sudan to live with Fr. Tim Galvin and Fr. John Joe Garvey and to get a taste of missionary life.
I was the maths teacher in St. Bakhita Girls primary school and on my second day was promoted to the lofty position of Headmistress of the Standard 8 candidate class.
I fell in love with South Sudan and every minute spent elsewhere will be just one minute closer to my return.
This is my record of my life and experience in South Sudan. It is my way of sharing but also my way of remembering. "
Helena Quinn is back in Sudan. You can read all about her latest trip HERE
>>>>>
In Craftshop na Méar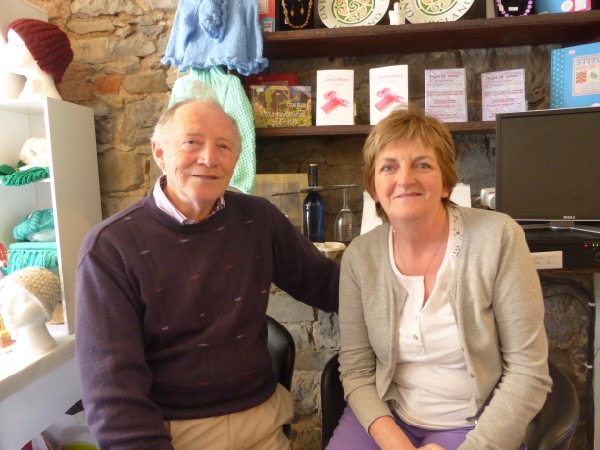 Liam Dillon and Helen Moylan
<<<<<<<<
At The Old Ground, Ennis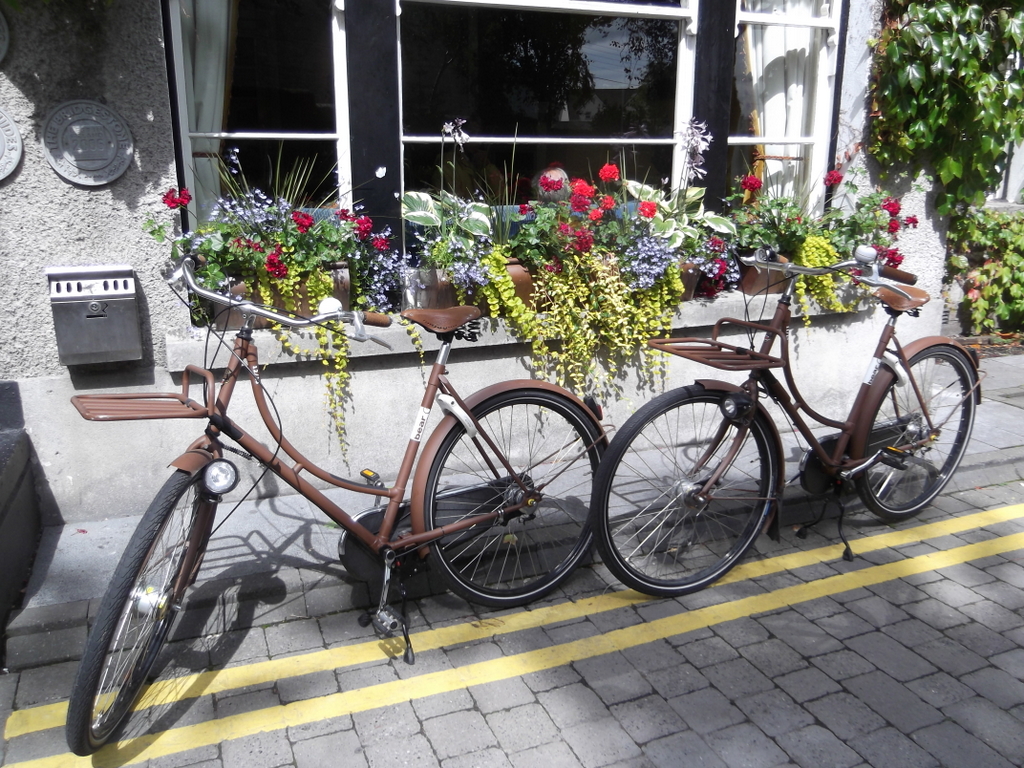 <<<<<<<<
Brother Denis Aherne


( Photo and text : The Irish Catholic)
Congratulations to Bro. Denis Aherne, OFM (centre standing) pictured following his first profession at the Franciscan Interprovincial Novitiate Friary in Burlington, Wisconsin where he went to do his novitiate having completed his postulancy in the Franciscan Friary, Killarney, Co. Kerry.