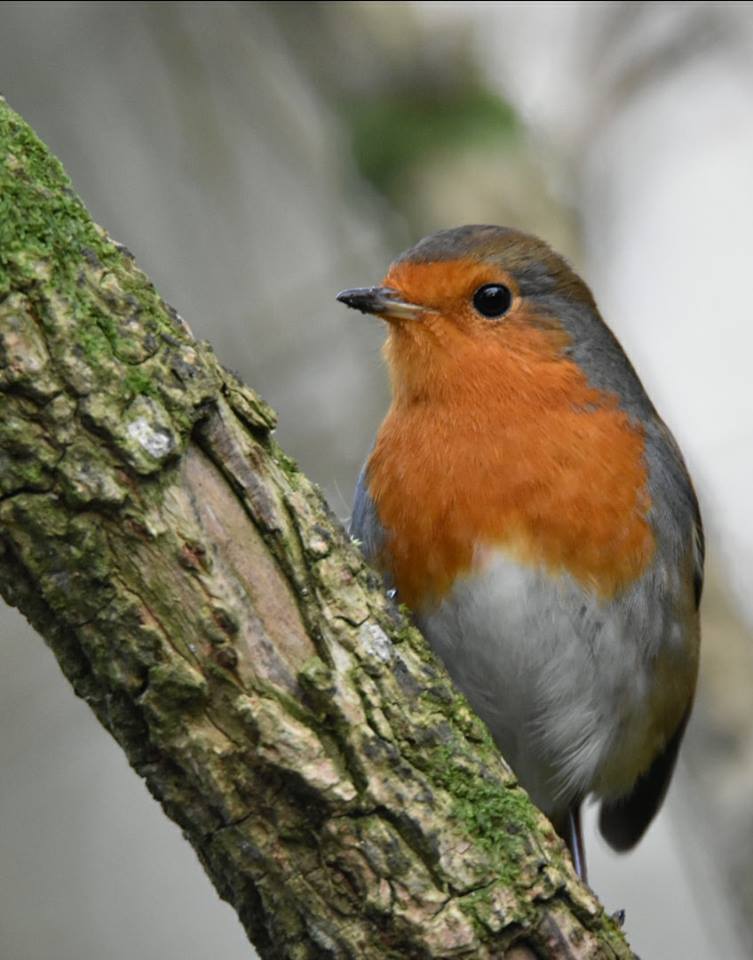 Photo: Chris Grayson
<<<<<<<<
This year I'd love if people in the Listowel connection community would send me a picture of Christmas where they are and I could share them after Christmas.
<<<<<<<<<
Government Buildings at Christmas 2017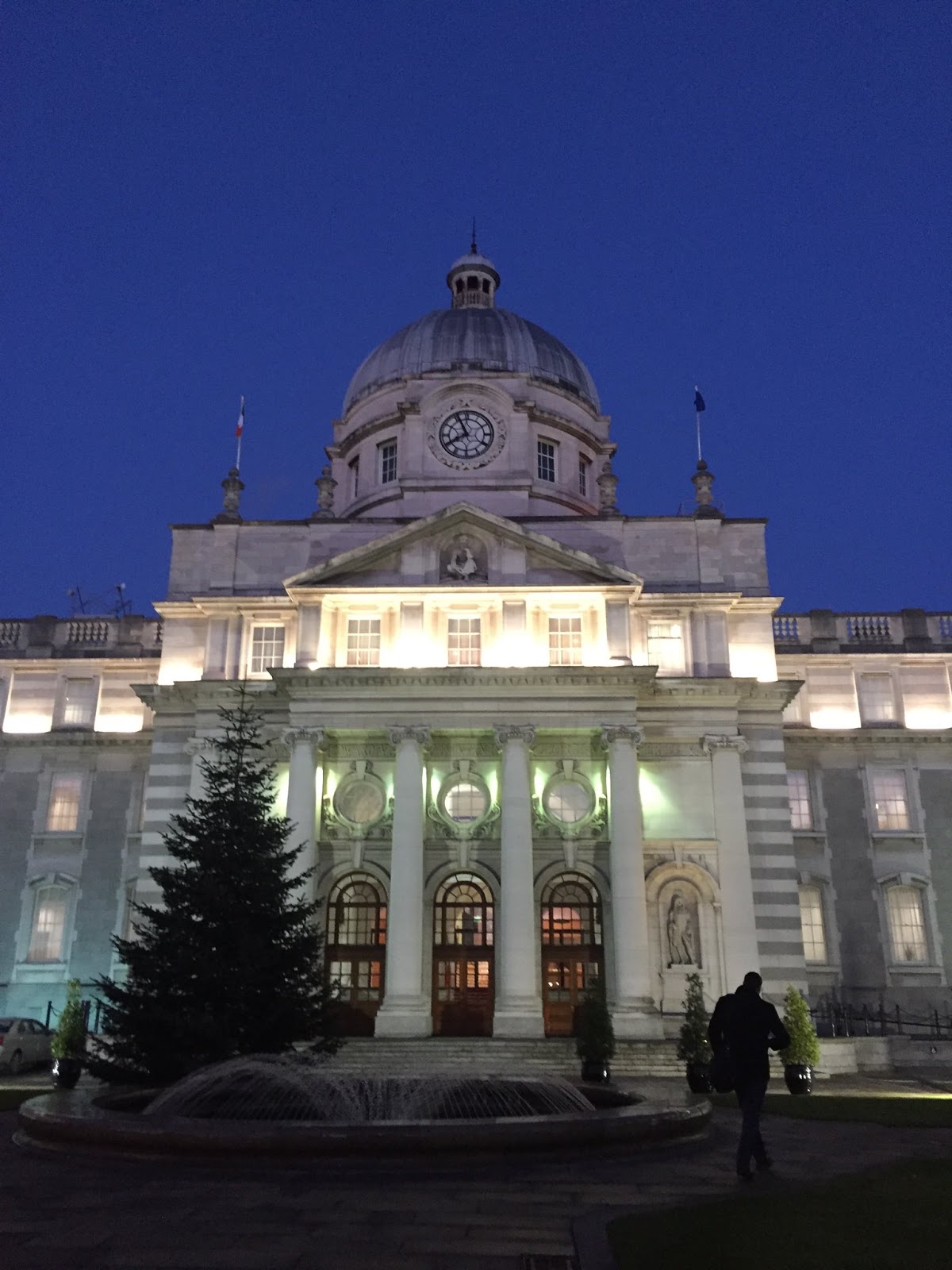 Political correspondent, Martina Fitzgerald, took this photo and shared it on Twitter. She was killing time while waiting for a Brexit briefing last week.
<<<<<<<
Christmas in the 1920s as remembered by Eamon Kelly
… (After the rosary) Our knees would be
aching as we got up off the floor and it would take my father a few hours to
get the prayer arch out of his back. Well, we wouldn't be sitting down at the
supper and my mother would bless herself again, a preliminary to grace before
meals and you could hardly blame my father for losing his patience."
"Is it in a
monastery we are," he'd say. "Haven't we done enough praying for one night?"
After the supper
there was Christmas cake for anyone with a sweet tooth. My father'd never look
at that. His eye would be on the earthenware jar beneath the dresser, and it
would be a great relief to him when my mother would say to us, "Go out there
one of ye and tell the neighbouring men to come in for a while."
It was a custom
that night, Nollaig Mhór, big Christmas, for the men to visit one another's
houses. The women were too busy to be bothered. They had their own night,
Nollaig na mBan, small Christmas for making tapes. In a while the men would
come in and at the first lag in the conversation my father'd take the cork off
the jar and fill out a few cups of porter. The men, by the way nit noticing
what was going on and then when they'd get the cups, all surprised they'd say,
"What's this? What's this for?"
"Go on take it,"
my father'd say; "It's Christmas night, neighbours and good luck to us!"
Then the men's
faces would light up and, lifting their cups, they'd say; "Happy Christmas.
Ned. Happy Christmas Ma'am! Happy Christmas everyone."
"And the same to
ye, men," my father would answer.
"May we all be
alive again this time twelve months."
And my mother, who
was never too happy in the presence of strong drink, would direct her gaze in
the direction of the Christmas candle and say;
"The grace of God
to us all!"
<<<<<<
A Christmas Poem
(one to set you thinking)
I Saw a
Stable by Mary Coleridge
I saw a stable,
low and very bare,
A little child in
the manger.
The oxen knew Him,
had Him in their care,
To men he was a
stranger,
The safety of the
world was lying there ,
And the world's
danger.
<<<<<<<
Knitwits Christmas Party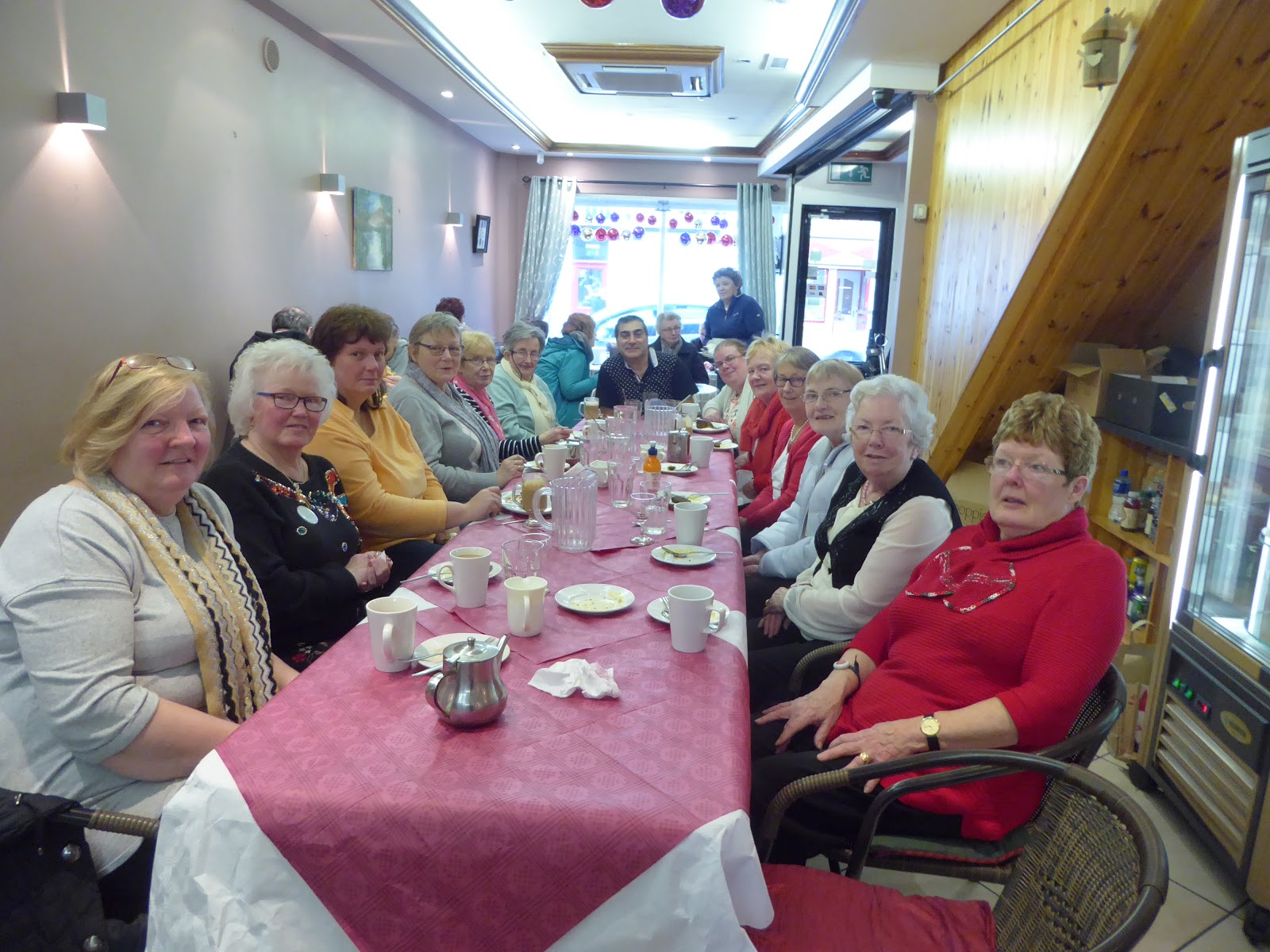 An occasion tinged with sadness on Saturday December 16 2017, as Namir cooked his last Christmas meal for the knitting group who have become his friends.
<<<<<
Irish Wit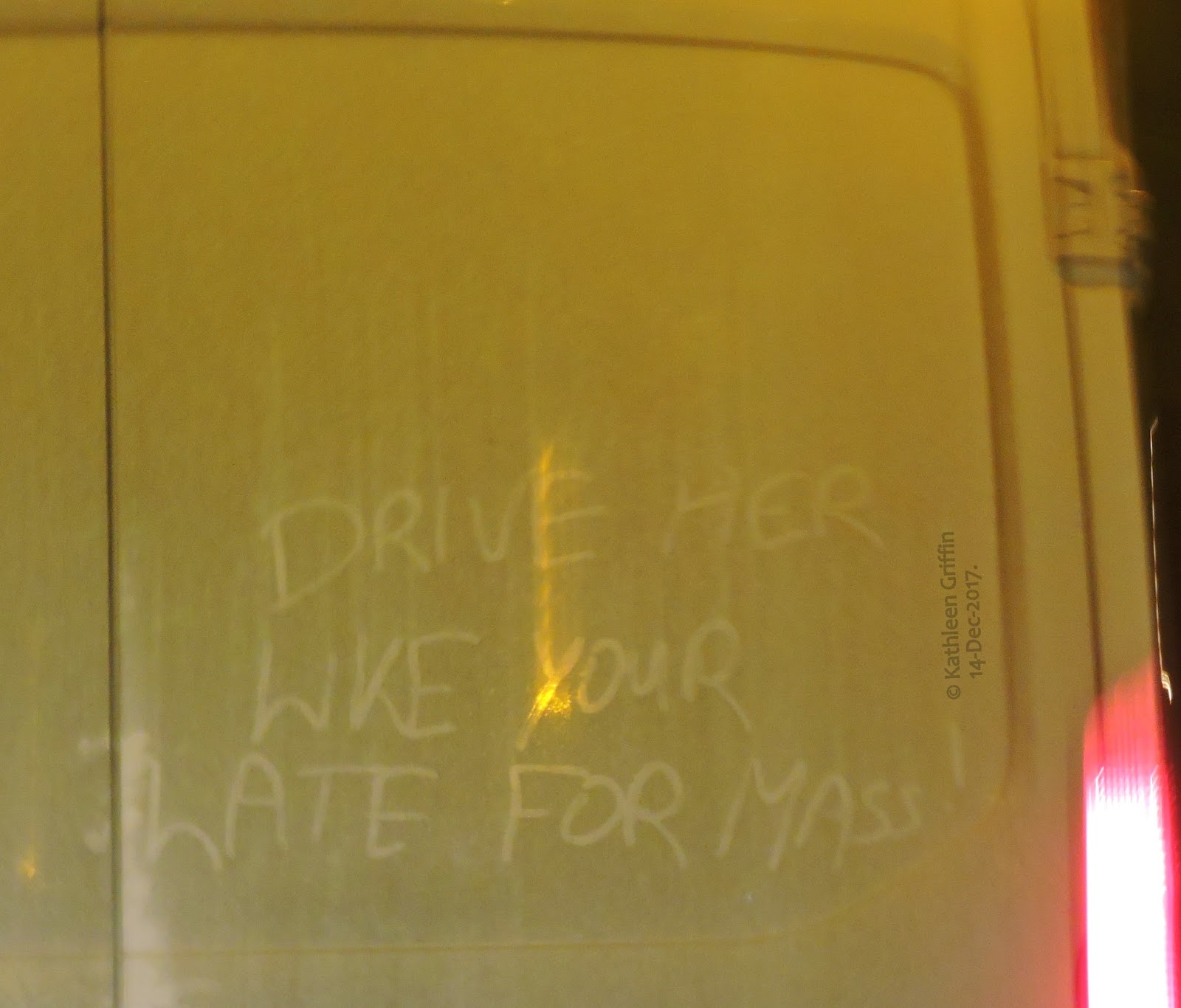 Snapped last week on a van in Tralee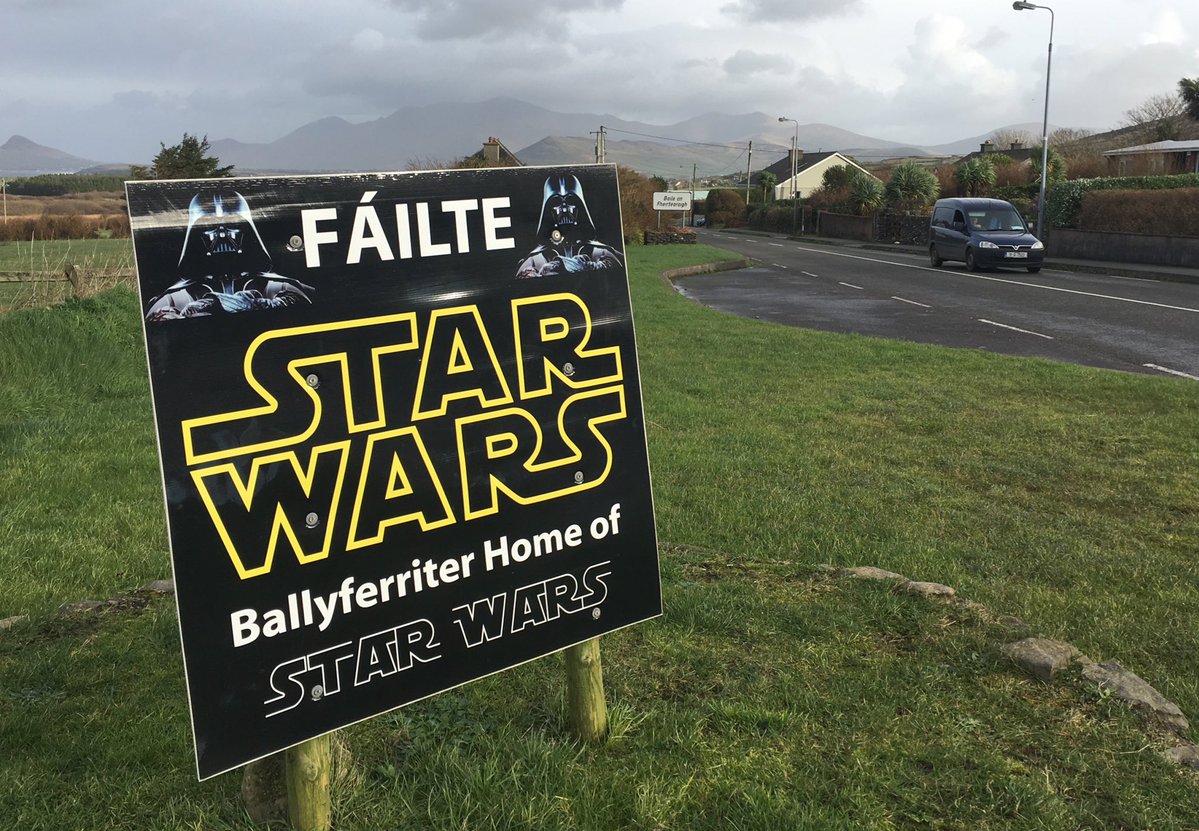 Seán Mac an tSíthigh spotted this one and posted it on Twitter.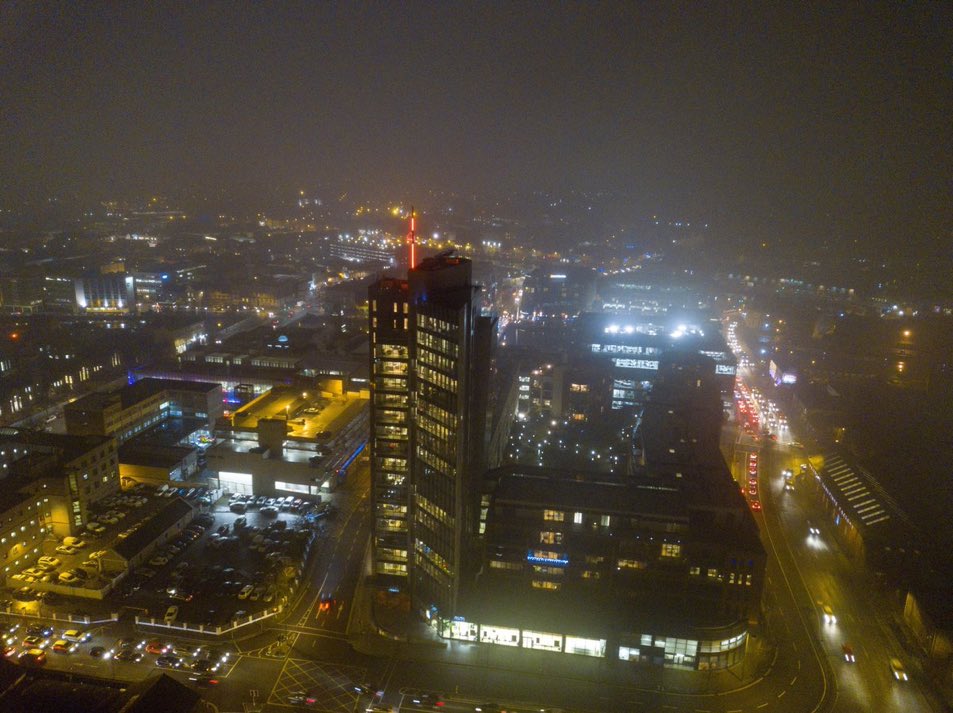 @Aperture posted this photo of Cork in the fog on Twitter.