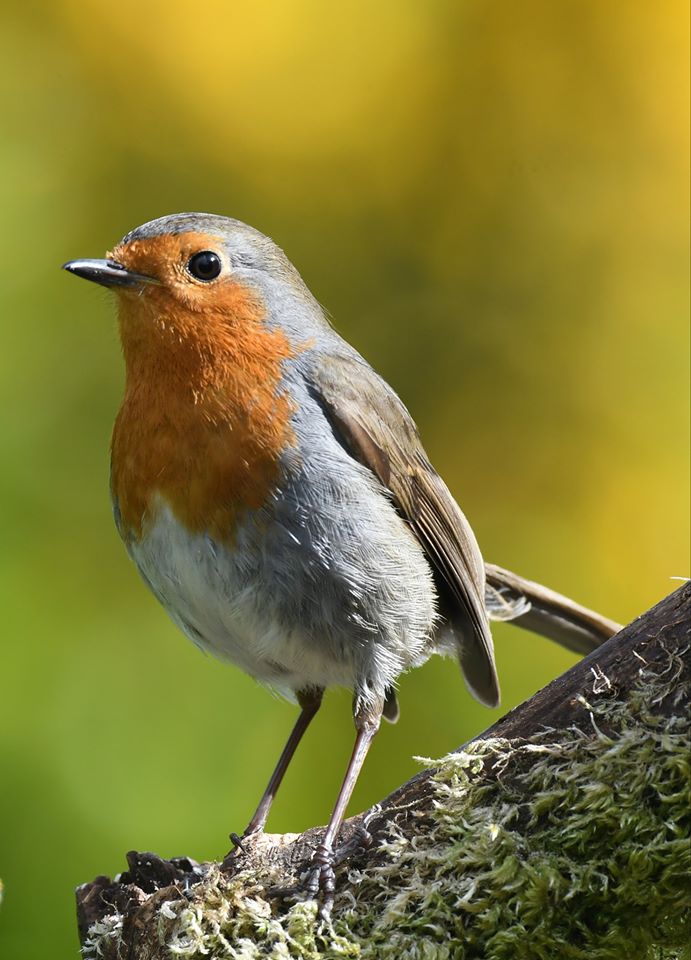 <<<<<<<<<<<<
Got it!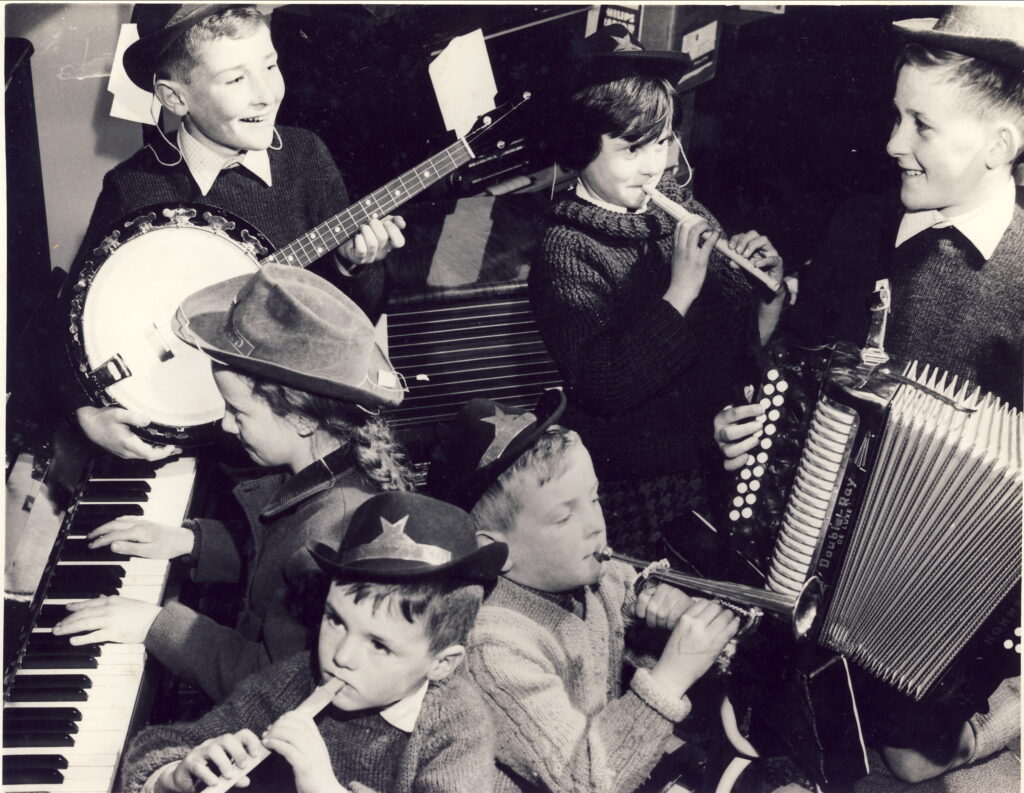 Gerard Stack was anxious to see a photo of the scene in Walsh's toyshop at Christmas time long ago.
Mike Moriarty had just such a photograph
Here is Mike's email;
In response to Gerard Stack's post re Toy Shop at Walsh's I have attached a photo from those days. At the back on the left is yours truly, centre is Marie Keane Stack (mother of the Brogans) and on the right is my brother, Tom. At the piano is Mary Sheehy(nee Shaughnessy). At her left shoulder is Mike McGrath and in the centre is your correspondent, Gerard Stack. We were all neighbours, such a contrast with today where there are no children growing up in William St.
Rgds., 
Mike Moriarty.
Dave O'Sullivan found some great old ads in The Kerryman. Walsh's had a Toy Fair complete with film show in 1950.
<<<<<<<<<<<<<<
Another Regular at Christmas Time
At this time of year I like to include familiar seasonal pieces of excellent writing. This is one of my favourites.
A Kerry Christmas Childhood
Garry MacMahon
Now I cannot help remembering the happy days gone by,
As Christmastime approaches and the festive season's nigh.
I wallow in nostalgia when I think of long ago,
And the tide that waits for no man as the years they ebb and flow.
We townies scoured the countryside for holly berries red,
And stripped from tombs green ivy in the graveyard of the dead,
To decorate each picture frame a hanging on the wall,
And fill the house with greenery and brighten winter's pall,
Putting up the decorations was for us a pleasant chore,
And the crib down from the attic took centre stage once more.
From the box atop the dresser the figures were retrieved,
To be placed upon a bed of straw that blessed Christmas Eve,
For the candles, red crepe paper, round the jamjars filled with sand,
To be placed in every window and provide a light so grand,
To guide the Holy Family who had no room at the inn,
And provide for them a beacon of the fáilte mór within.
The candles were ignited upon the stroke of seven,
The youngest got the privilege to light our way to Heaven,
And the rosary was said as we all got on our knees,
Remembering those who'd gone before and the foreign missionaries.
Ah, we'd all be scrubbed like new pins in the bath before the fire
And, dressed in our pajamas of tall tales we'd never tire,
Of Cuchlainn, Ferdia, The Fianna, Red Branch Knights,
Banshees and Jack o Lanterns, Sam Magee and Northern Lights
And we'd sing the songs of Ireland, of Knockanure and Black and Tans,
And the boys of Barr na Sráide who hunted for the wran.
Mama and Dad they warned us as they gave each good night kiss,
If we didn't go to sleep at once then Santa we would miss,
And the magic Christmas morning so beloved of girls and boys,
When we woke to find our dreams fulfilled and all our asked for toys,
But Mam was up before us the turkey to prepare,
To peel the spuds and boil the ham to provide the festive fare.
She'd accept with pride the compliments from my father and the rest.
"Of all the birds I've cooked," she's say, " I think that this year's was the best."
The trifle and plum pudding, oh, the memories never fade
And then we'd wash the whole lot down with Nash's lemonade.
St. Stephen's Day brought wrenboys with their loud knock on the door,
To bodhrán beat abd music sweet they danced around the floor'
We, terror stricken children, fled in fear before the batch,
And we screamed at our pursuers as they rattled at the latch.
Like a bicycle whose brakes have failed goes headlong down the hill
Too fast the years have disappeared. Come back they never will.
Our clan is scattered round the world. From home we had to part.
Still we treasure precious memories forever in our heart.
So God be with our parents dear. We remember them with pride,
And the golden days of childhood and the happy Christmastide.
<<<<<<<<<<<<<
Advertisements from another era
Sent to us by Mattie Lennon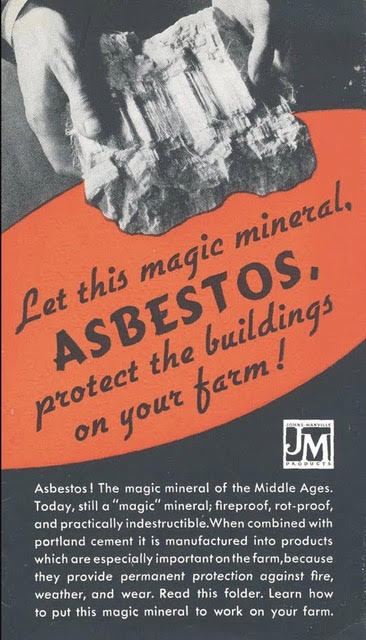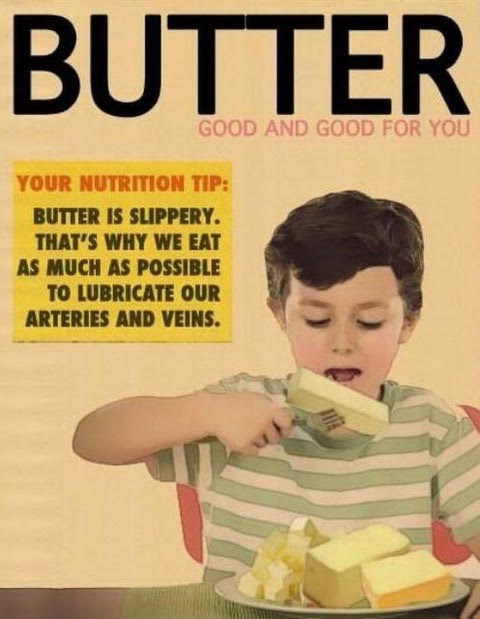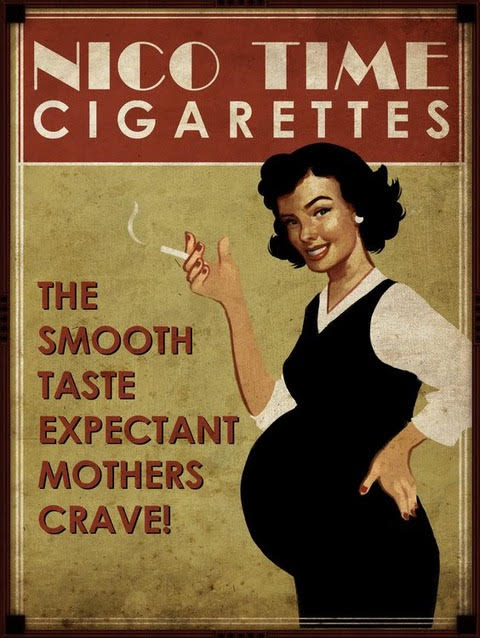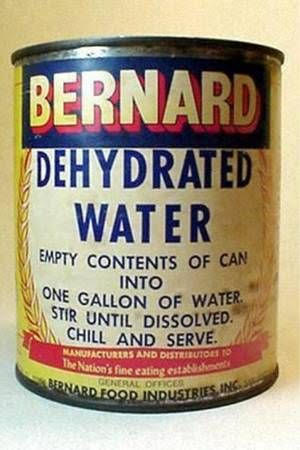 <<<<<<<<<<<
So Much has changed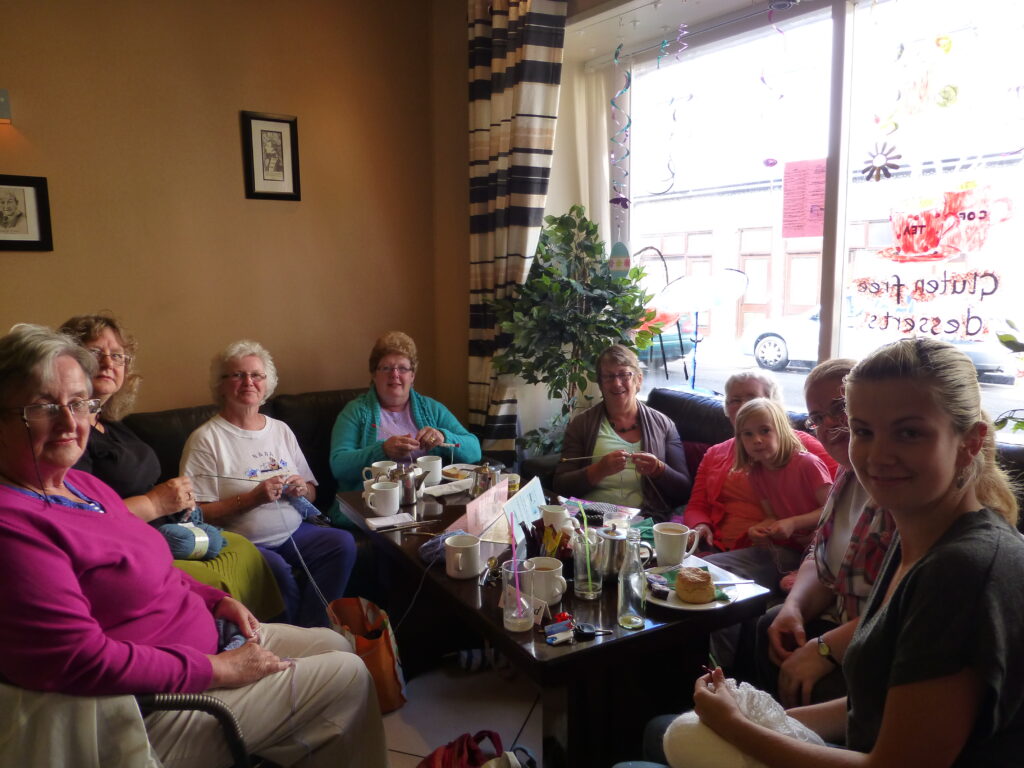 Knitting group in Scribes in 2012
<<<<<<<<<<<
Listowel Christmas 2021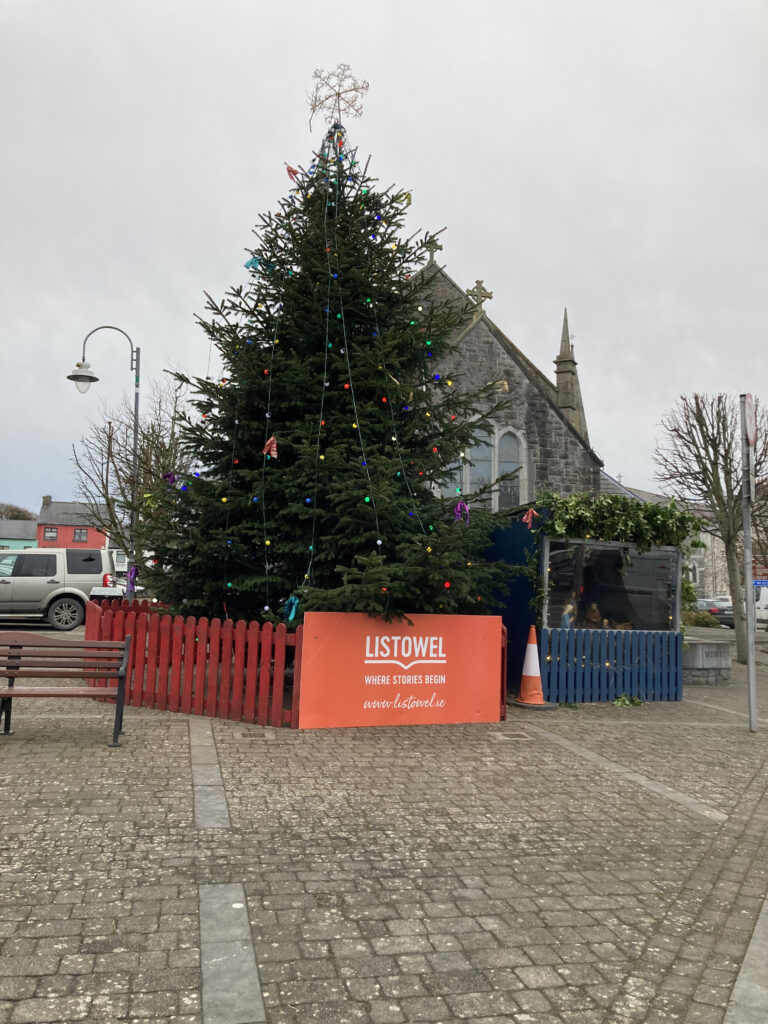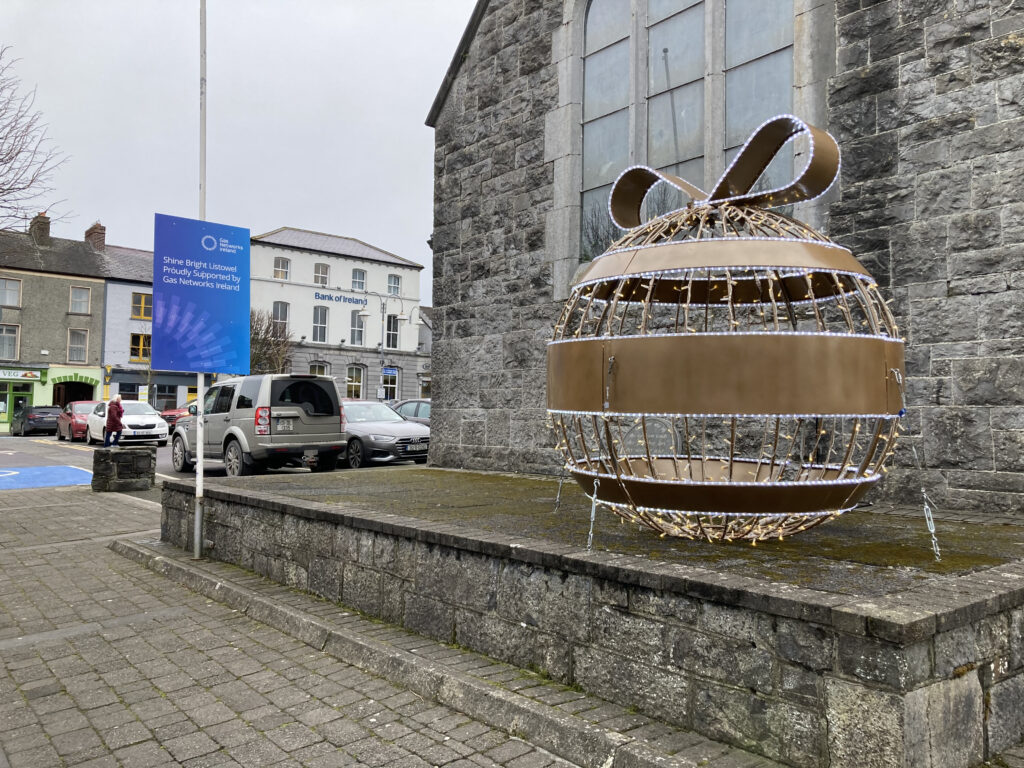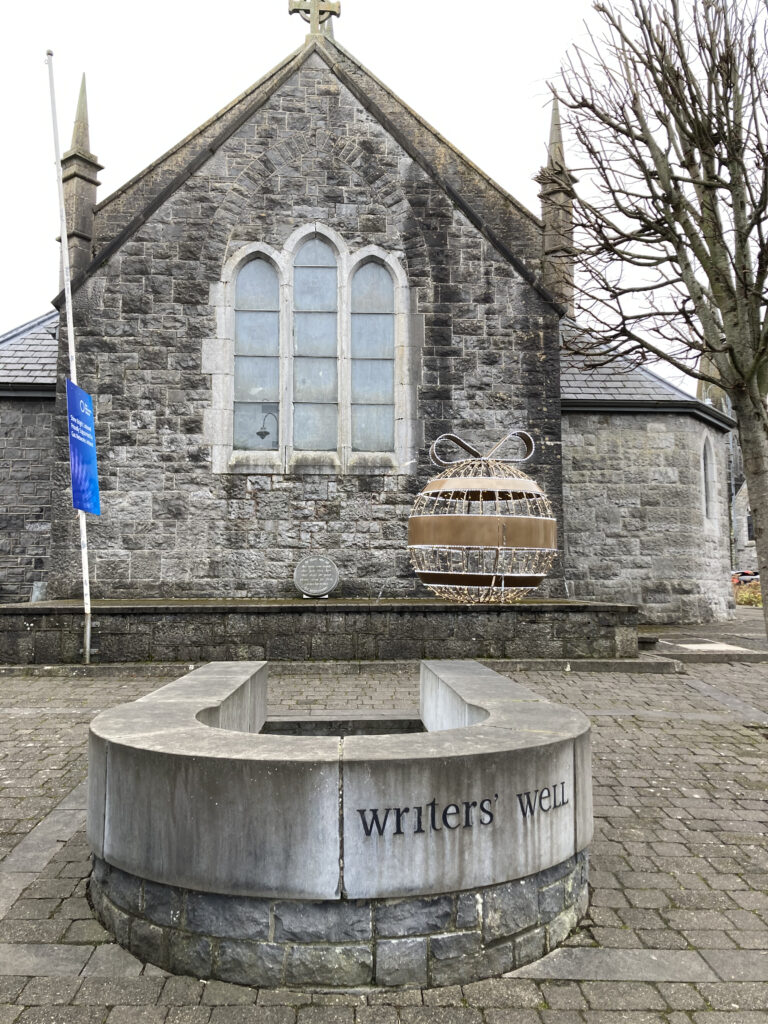 <<<<<<<<<<
My Christmas Reading
I loved my Woodford Pottery jug and vase so much, I went back and bought the mug to match.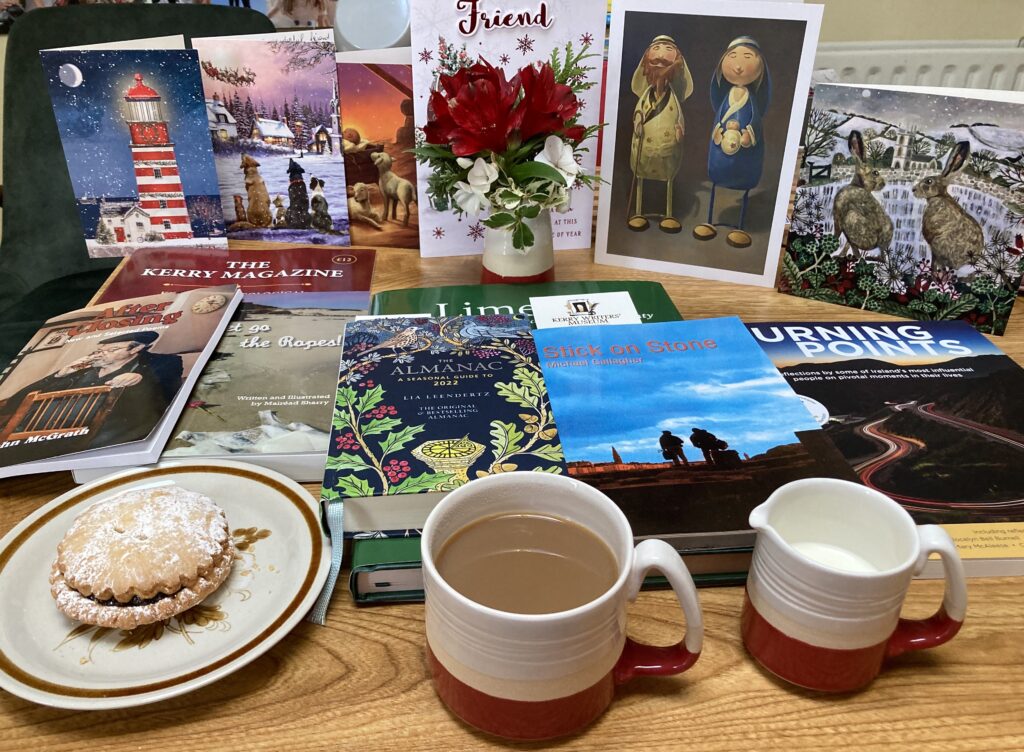 <<<<<<<<<<
'Twas the Night before Christmas 2021
By Mary Conlon
Twas the night before Christmas, but Covid was here,
So we all had to stay extra cautious this year.
Our masks were all hung by the chimney with care
In case Santa forgot his and needed a spare.
With Covid, we couldn't leave cookies or cake
So we just left Santa hand sanitizer to take.
The children were sleeping, the brave little tots
The ones over 12 had just had their first shots,
And mom in her kerchief and me in my cap
Had just settled in for a long summer's nap.
But we tossed and we turned all night in our beds
As visions of variants danced in our heads.
Gamma and Delta and now Omicron
These Covid mutations that go on and on
I thought to myself, "If this doesn't get better,
I'll soon be familiar with every Greek letter".
Then just as I started to drift off and doze
A clatter of noise from the front lawn arose.
I leapt from my bed and ran straight down the stair
I opened the door, and an old gent stood there.
His mask made him look decidedly weird
But I knew who he was by his red suit and beard.
I kept six feet away but blurted out quick
" What are you doing here, jolly Saint Nick?"
Then I said, "Where's your presents, your reindeer and sleigh?
Don't you know that tomorrow will be Christmas Day? "
And Santa stood there looking sad in the snow
As he started to tell me a long tale of woe.
He said he'd been stuck at the North Pole alone
All his white collar elves had been working from home,
And most of the others said "Santa, don't hire us!
We can't work now, thanks to the virus".
Those left in the toyshop had little to do.
With supply chain disruptions, they could make nothing new.
And as for the reindeer, they'd all gone away.
None of them left to pull on his sleigh.
He said Dasher and Dancer were in quarantine,
Prancer and Vixen refused the vaccine,
Comet and Cupid were in ICU,
So were Donner and Blitzen, they may not pull through.
And Rudolph's career can't be resurrected.
With his shiny red nose, they all think he's infected.
Even with his old sleigh, Santa couldn't go far.
Every border to cross needs a new PCR.
Santa sighed as he told me how nice it would be
If children could once again sit on his knee.
He couldn't care less if they're naughty or nice
But they'd have to show proof that they'd had their shot twice.
But then the old twinkle returned to his eyes.
And he said that he'd brought me a Christmas surprise.
When I unwrapped the box and opened it wide,
Starlight and rainbows streamed out from inside.
Some letters whirled round and flew up to the sky
And they spelled out a word that was 40 feet high.
There first was an H, then an O, then a P,
Then I saw it spelled HOPE when it added the E.
"Christmas magic" said Santa as he smiled through his beard.
Then suddenly all of the reindeer appeared.
He jumped into his sleigh and he waved me good-bye,
Then he soared o'er the rooftops and into the sky.
I heard him exclaim as he drove out of sight
"Get your vaccines my friends, Merry Christmas, good-night".
Then I went back to bed and a sweet Christmas dream
Of a world when we'd finished with Covid 19.
<<<<<<<<<<<<<