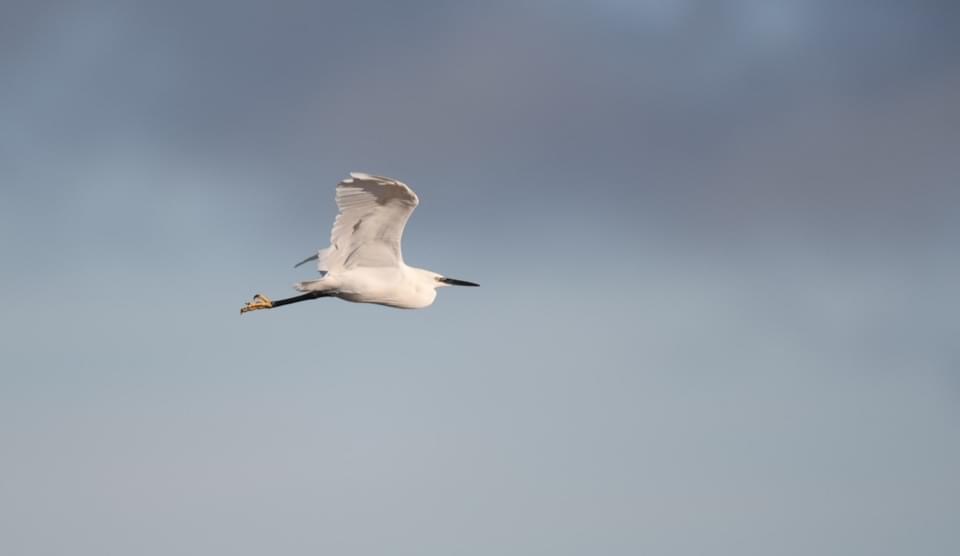 <<<<<<<<<<
A Lovely Corner of Listowel in December 2021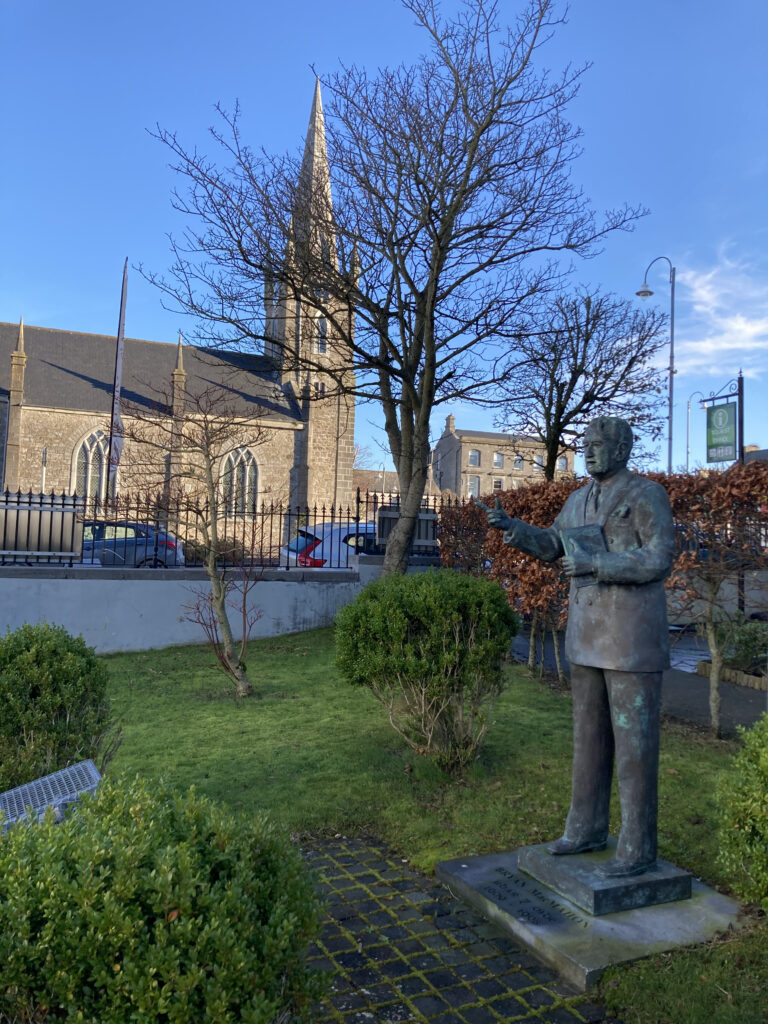 <<<<<<<<<<<<<<<
A Language that the Strangers do not know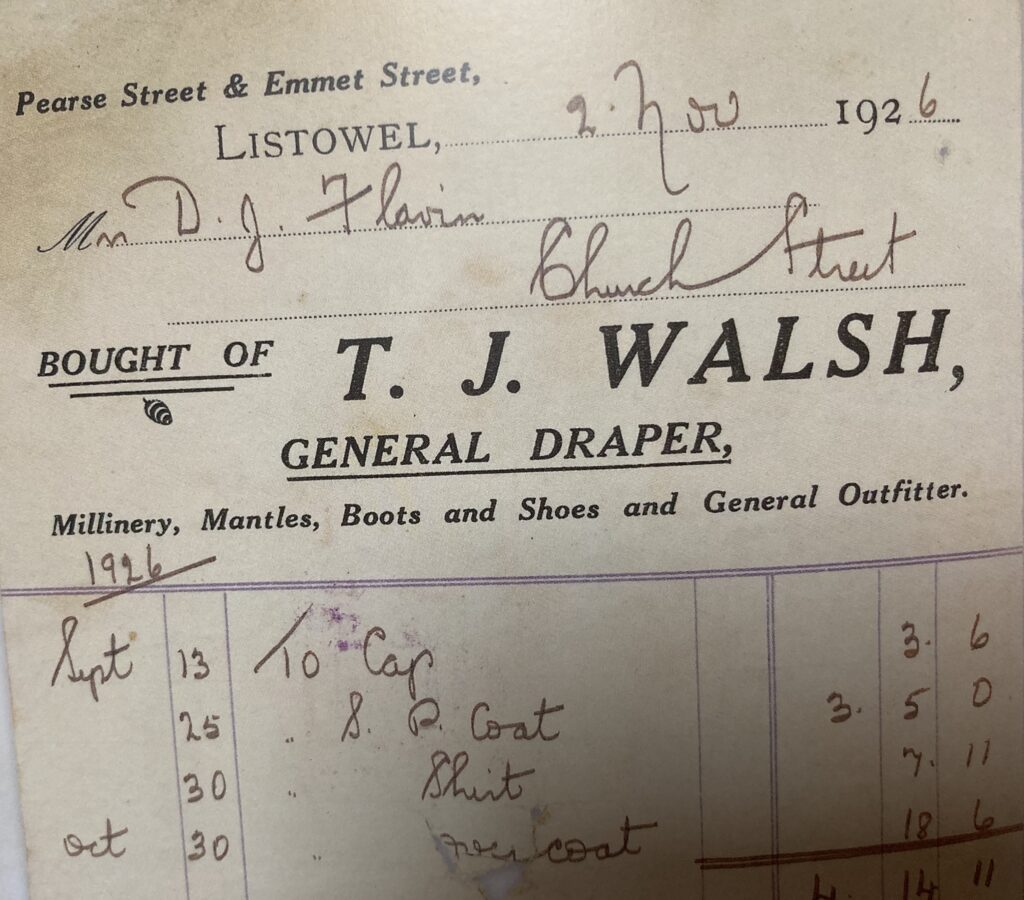 Last week I included this photo from Vincent Carmody's Snapshots of a market town book. I was using it to illustrate the point that the street names have changed.
But it isn't just the streets names that have changed. Our whole vocabulary has changed utterly. The concept of a General Draper or General Outfitter is alien to today's young people.
A General draper sold everything for the house, curtains, tablecloths etc, he sold haberdashery which was pins, needles, buttons, sewing thread etc, everything necessary for making and mending and smaller items of clothing like underwear and nightwear.
The General Outfitter sold clothes for both men and women, as well as hats bags, scarfs and what we now know as accessories.
Millinery and mantles are words rarely seen nowadays.
Hats and coats to you.
Look again at the bill. I don't know what an S.P. coat could be. It cost 4 times as much as an overcoat.
There used to be a jacket called a sports coat but I can't imagine that being more expensive than an overcoat.
Another interesting aspect of Mr D. J. Flavin's bill is that he was given two months credit. In 1926 it was not unusual for people of standing to be only presented with a bill for goods bought three or four times a year.
<<<<<<<<<<<
Listowel, the very Place for a Shopping Spree in 1959
The town was buzzing; Santa, a Bazaar, Dances , a local Radio Station and transport laid on.
<<<<<<<<<<<<
Farming Life in North Kerry in 1974
A lovely little film of life in these parts, milking the cows, shoeing the horse and walking the dogs, all narrated by the unmistakable voice of Eamon Keane..
Thank you, Jim Ryan, for finding this one.
<<<<<<<<<<<
Beautiful Hand Made Cards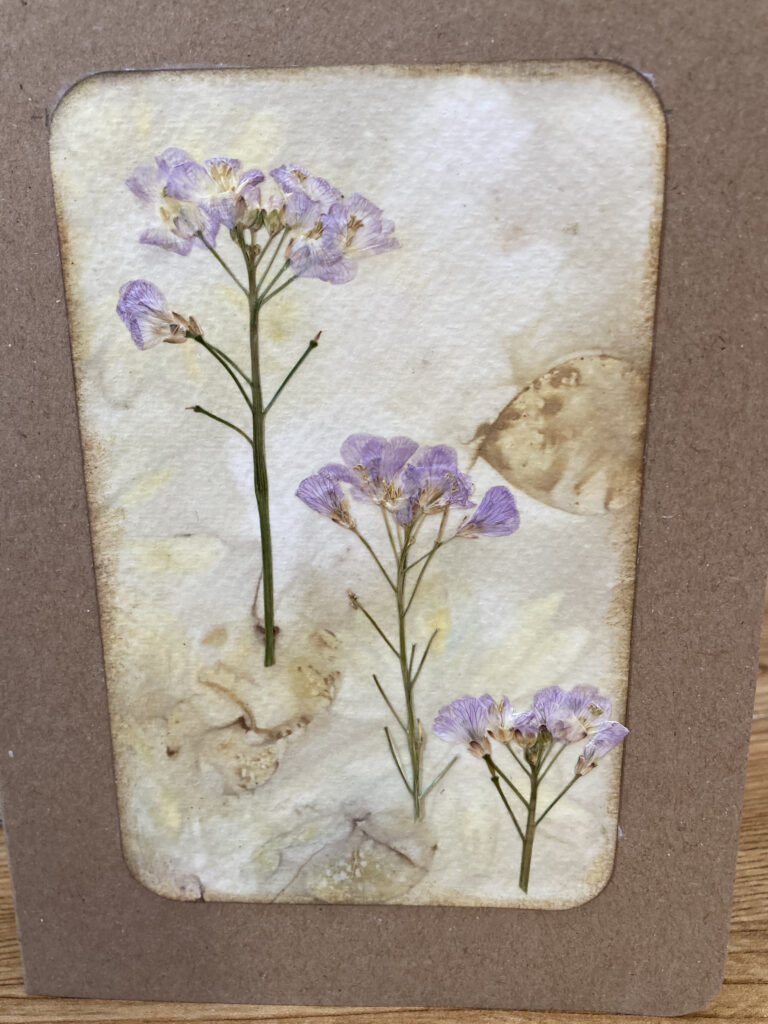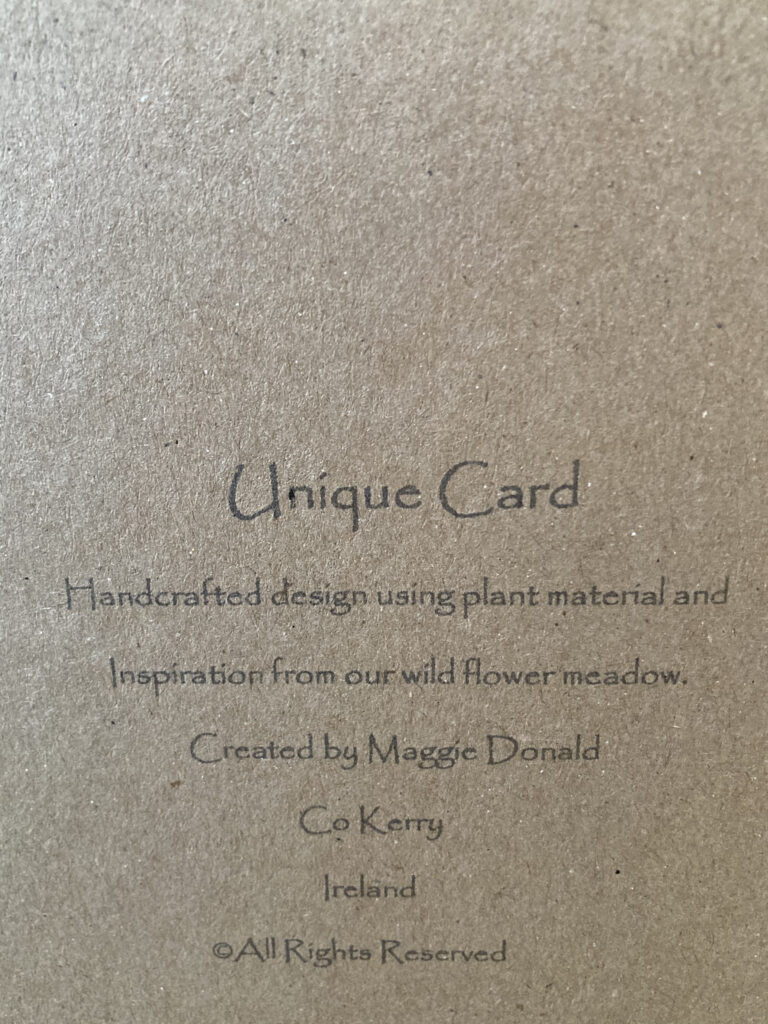 I make no apologies for including these again. They are made locally by a very talented artist. They are available at Kerry Writers' Museum, Listowel.
<<<<<<<<<<
A Sad Note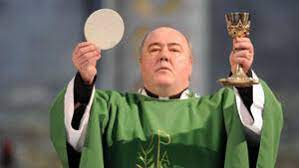 Fr. Kevin MacNamara who passed away unexpectedly yesterday was a popular priest when he served the parishes of Moyvane Knockanure. He will be missed by his many friends in North Kerry. May he rest in peace
<<<<<<<<<<<