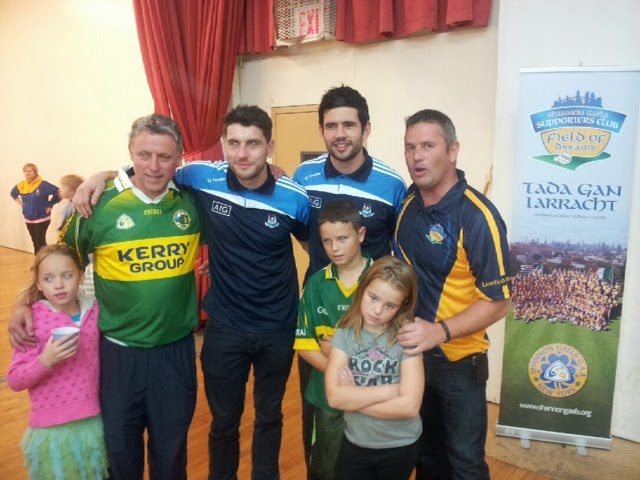 Robert Corridan sent this photo from New York where he is heavily involved with Shannon Gael's GAA Club
in the picture are Cara Corridan,Robert Corridan,Bernard Brogan,Cian O Sullivan, Senan Price, Emer Price, and Sean Price (Kenmare)
All the adults in this photo have Kerry parents
<<<<<<<<
Mamie and Davy Gunn, the bodhrán maker, in 1985.
<<<<<<<
Jer. Kennelly found this great old photo of Michael Dowling, Derry Tatten and Gerard Lynch on a Pioneer Sponsored walk in Moyvane, Knockanure and Listowel in the eighties.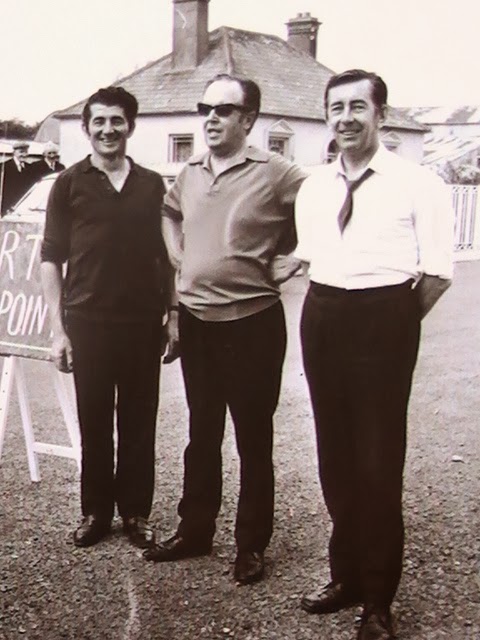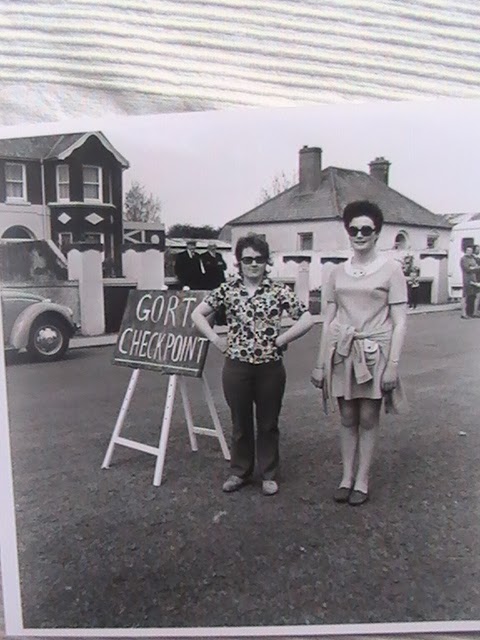 While he was at it, Jer sent this photo of Margaret Carmody and Marie Gorman at the same event.
<<<<<<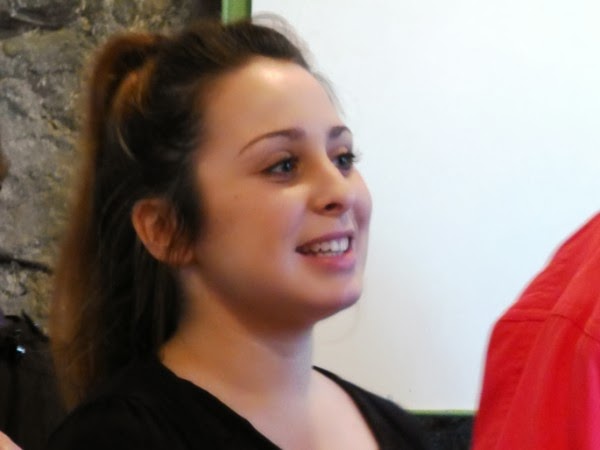 Listen here to the heavenly voice of Rosa Karim as she sings O Holy Night at the official opening of Craftshop na Méar on Tuesday last.
http://www.youtube.com/watch?v=QvZBR3Vj2pM&feature=youtu.be
Mary Keane in Craftshop na Méar for the official opening.
<<<<<<<
Some more photos from the opening: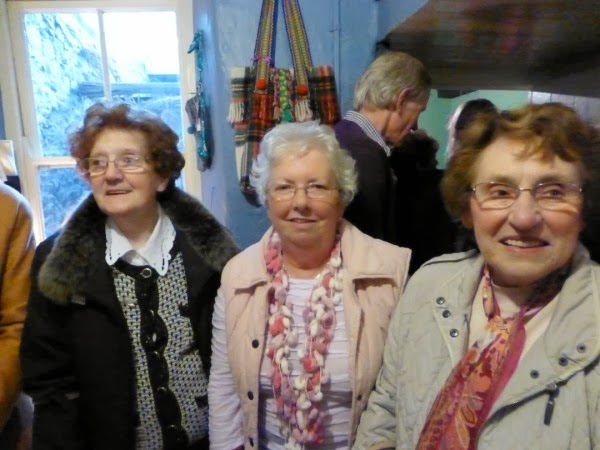 I was honoured to stand between two of the town's most respected ladies, Mary Keane and Mrs. Corridan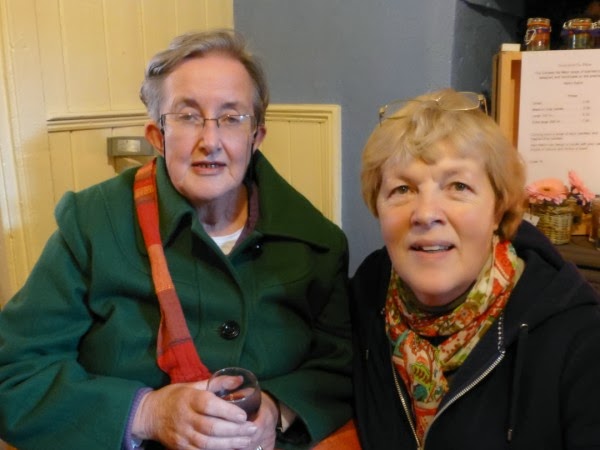 Anne Moloney and Norah Mulvihill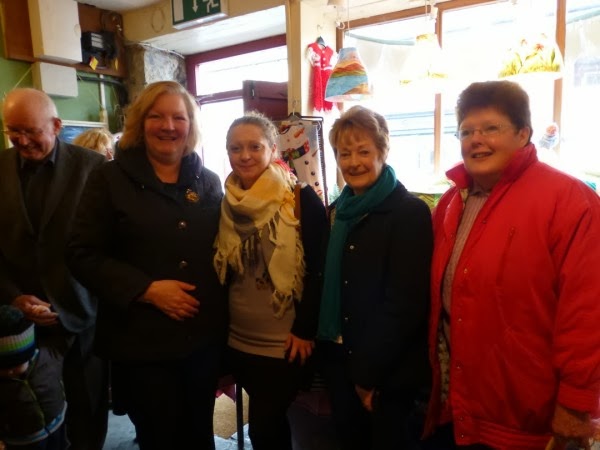 Eileen O'Sullivan, Orla and Joan O'Connor and Una Hayes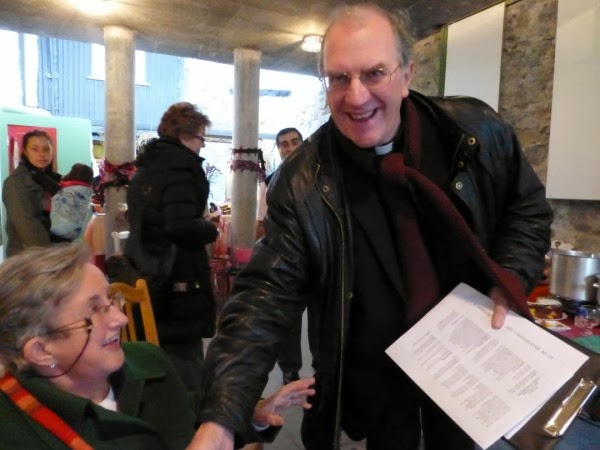 Canon O'Connor, who blessed the shop, greets Anne Moloney
Jamie brought her three little ones.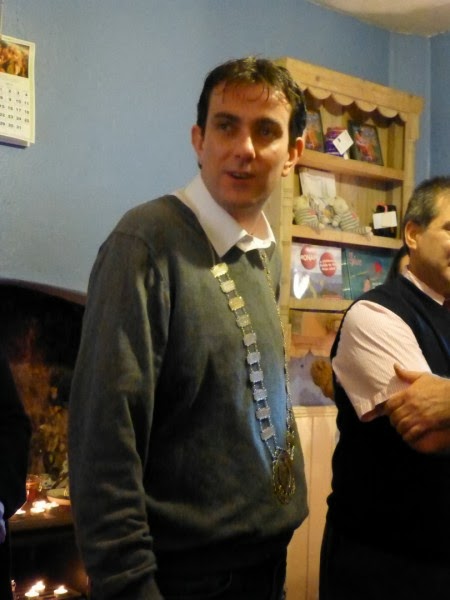 Mayor of Listowel, Jimmy Moloney
Patricia and Bernie
(more from the opening tomorrow)
<<<<<<<
4 dates for the diary
On Monday Dec 16 Craftshop na Méar will hold its first Cois Tine event. The theme is Christmas. Gabriel Fitzmaurice, Billy Keane, Seán Lyons and Kay Caball will provide some Christmas themed entertainment. Vincent Carmody is going to take us on a trip down Memory Lane to Christmasses in Listowel in the 1950s. These and more will enliven the afternoon from 2.00p.m. onwards. Refreshments will be provided by Scribes. All in cost €5.
The good people at The Seanchaí have some stuff lined up before that.
AND
BOOK LAUNCH
'Summer Triangle'
By Carolann Copland
Friday December 13th
at 6.30 pm
The Seanchaí – Kerry Writers' Museum,
The Square, Listowel
Summer
Triangle will be launched by Billy Keane
Carolann
Copland is the founder of Carousel Creates; offering writing experiences to
writers of all ages and lifestyles. She has a Bachelor of Education in English
and Drama and has been a teacher for fourteen years.
Although she
writes mostly novels; Carolann loves to dabble with short stories, plays and
poetry; writing between Dublin and the South of Spain.


AND


Saturday at 6.00 we gather outside the Cinema for our candlelit walk to remember absent friends.