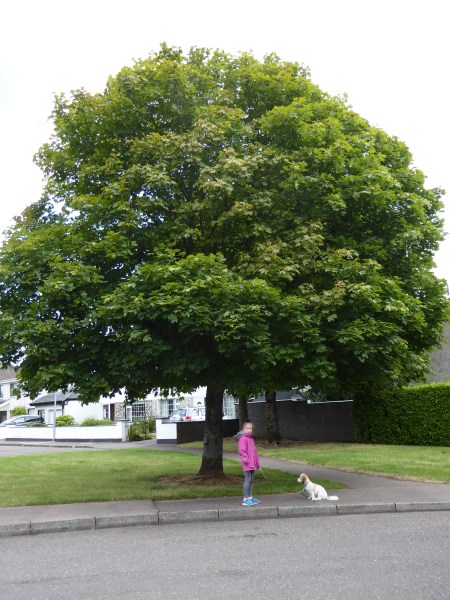 Molly and Aisling in the shade.
<<<<<<<
2018: The Summer of Outdoor dining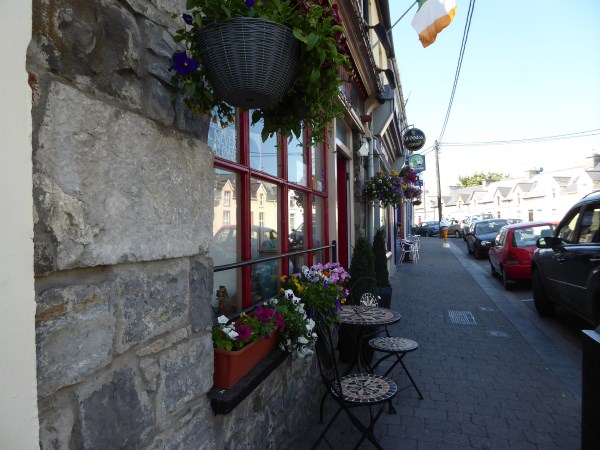 Upper William Street
<<<<<<<<,
Brogue Makers' Lane, Tralee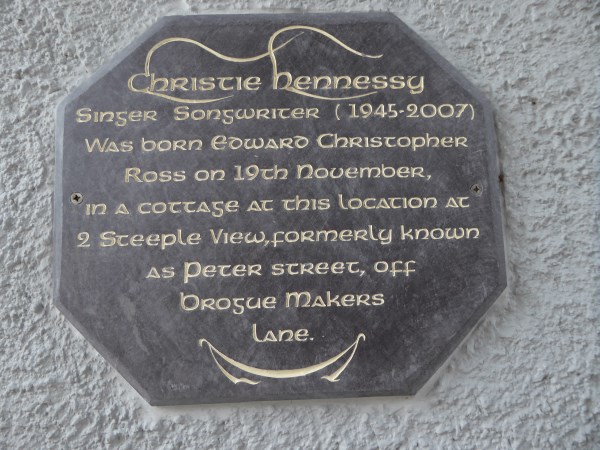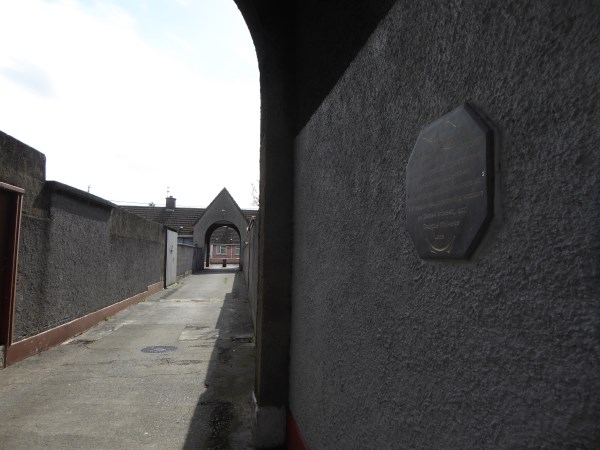 I was taking a shortcut to town through this alleyway when I spotted this plaque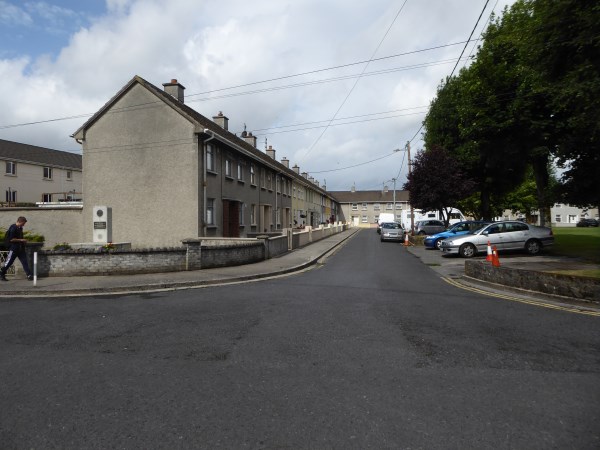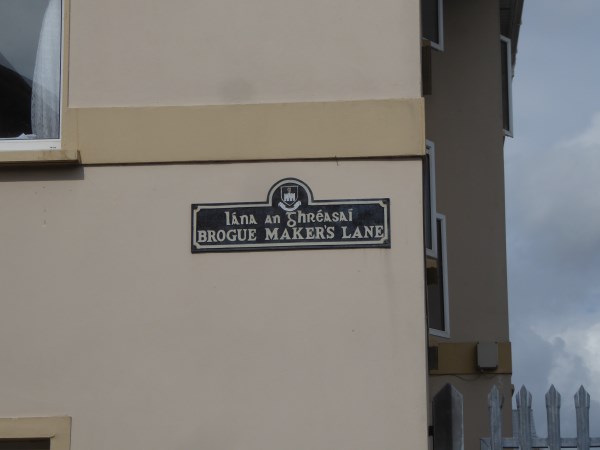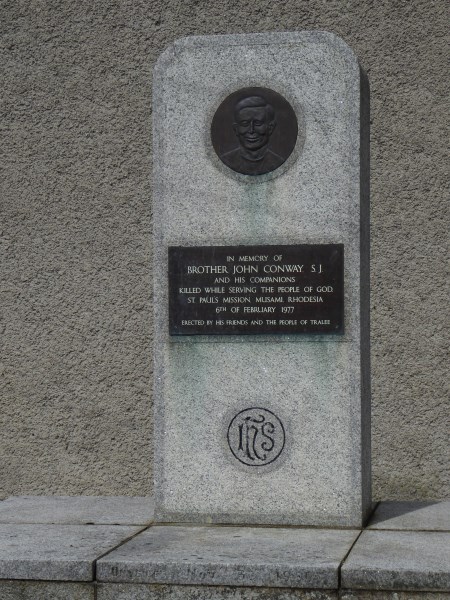 There is also a memorial to Brother John Conway in this corner of Tralee.
<<<<<<<
Brendan of Kerry
Our friend, Aileen Skimson in Vancouver photographed her copy of this Bryan MacMahon book for us. The illustrations are photographs of local people and places.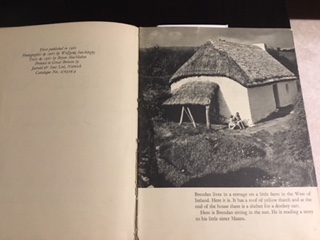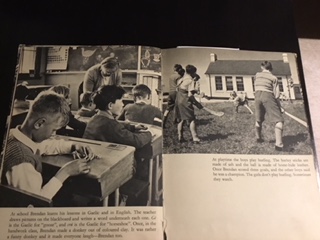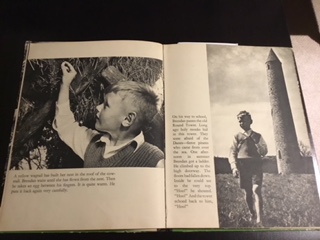 This story was part of a series describing the life of a typical boy in various countries of Europe.
All of this story is illustrated with photographs of local people and local places. The role of Brendan was played by Michael Greaney. His brother, Frank, has promised to tell me all, how he got the gig and where the photos were taken and who was in them with him. I'll tell you all as soon as I know.
<<<<<<<<
One to Watch Out For