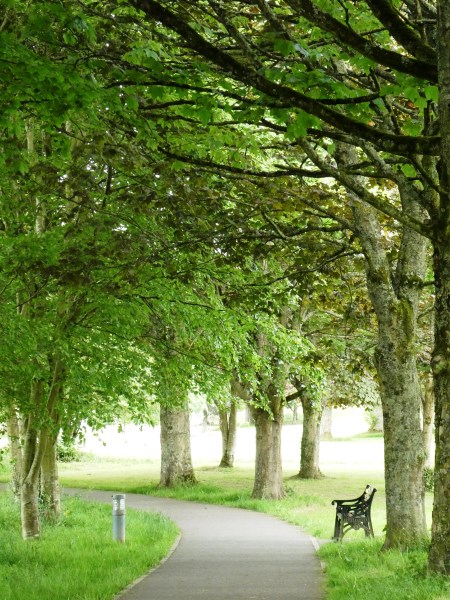 <<<<<<<<<<<
Listowel Pitch and Putt Club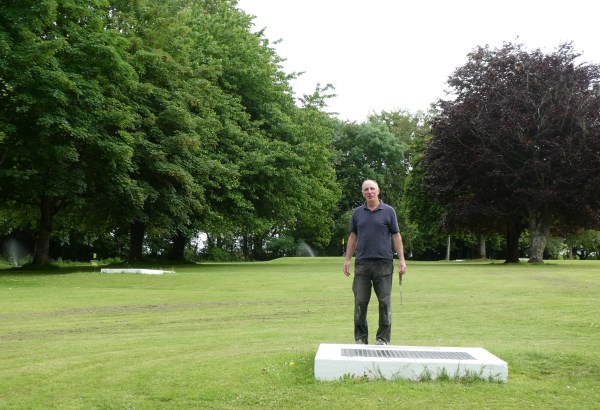 It's people like Pa Carey who are the backbone of Listowel Pitch and Putt Club. I met him early one Saturday morning turning on the sprinklers to keep the greens in tip top condition.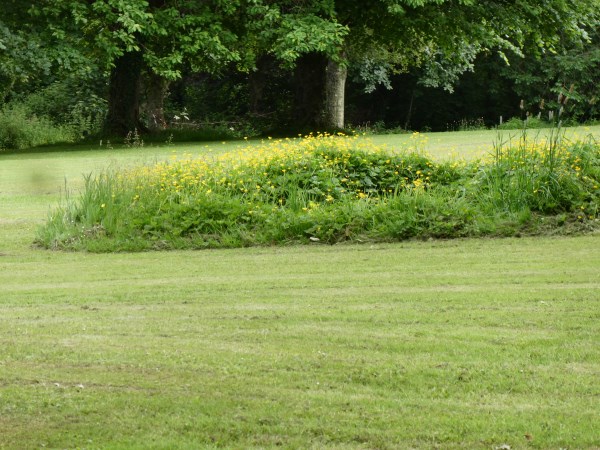 While a pitch and putt course is by its nature cultivated, LP&P have allowed patches like this to grow wild.
This is a more cultivated flower bed. There are many being developed all around the course.
This lovely bridge is a new development as well.
When I saw this bridge I was reminded of Harrington in Carnoustie in 2007 when he nearly lost The Open. I hope this lovely bridge doesn't trip someone up as that other little one did Padraig on that day.
>>>>>>>>
Outdoor Dining
Although we dont really have the weather for it, Listowel is adapting to outdoor dining for 2021.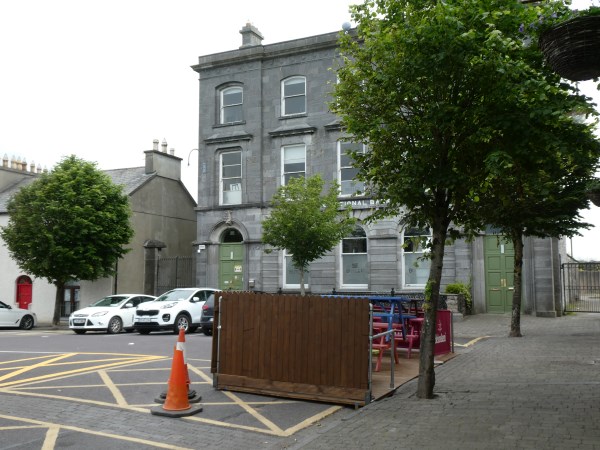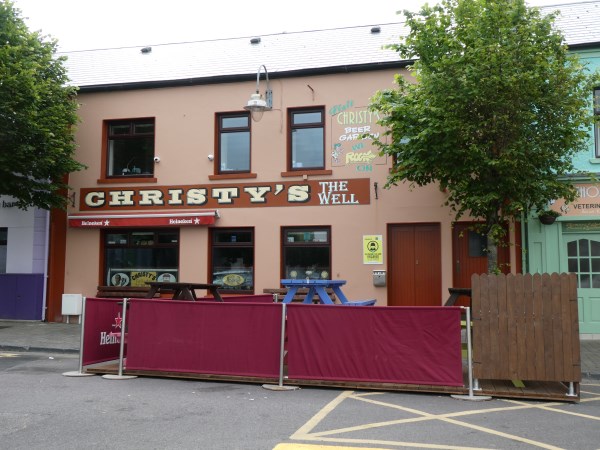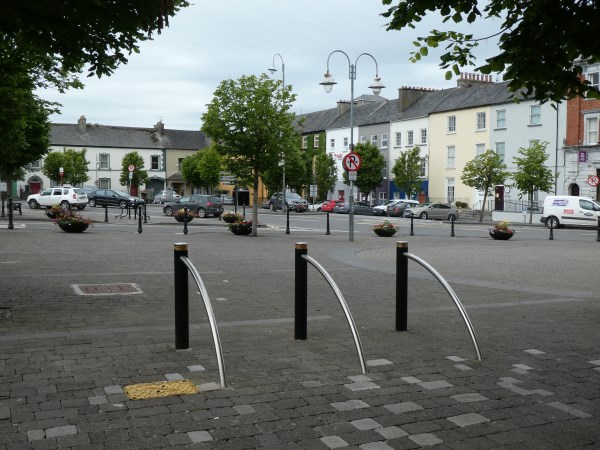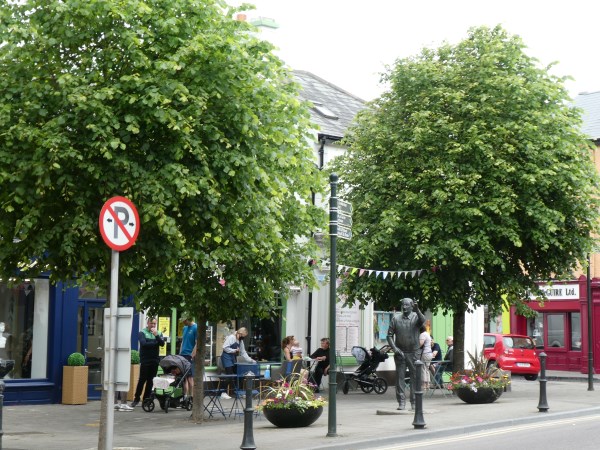 <<<<<<<<<<<
Then and Now
Changes at 97 is now Listowel Physiotherapy Clinic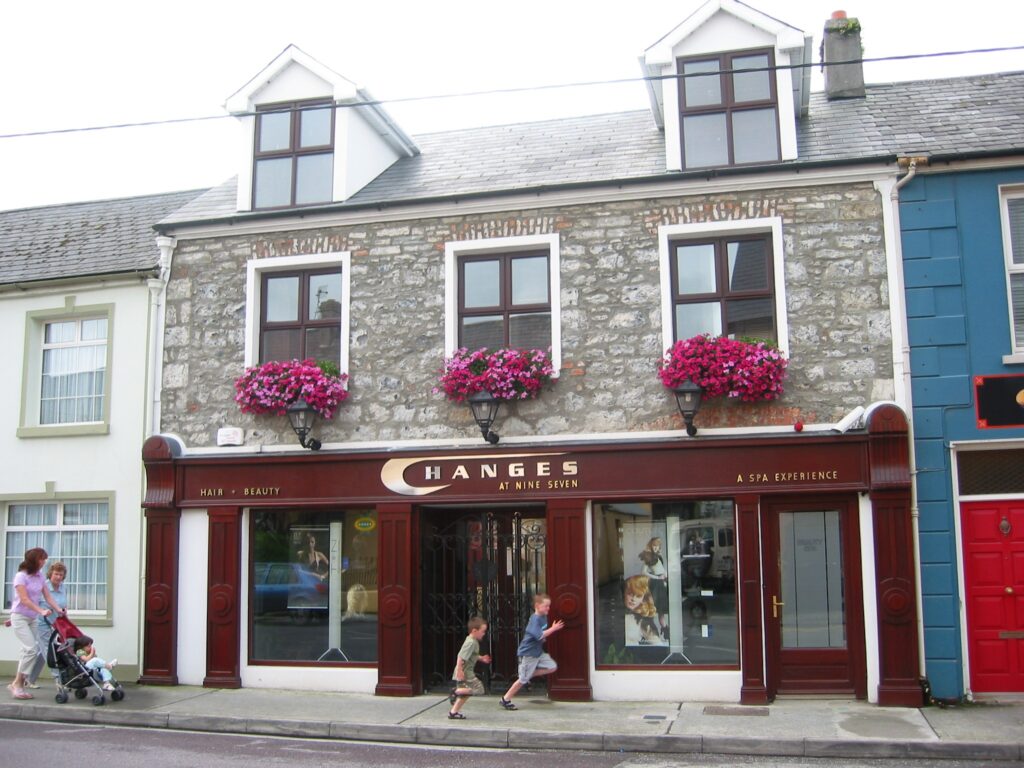 Blue Umbrella is now The Taelane Store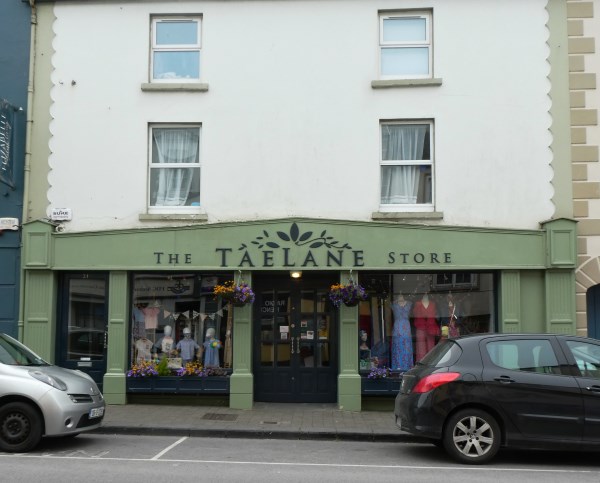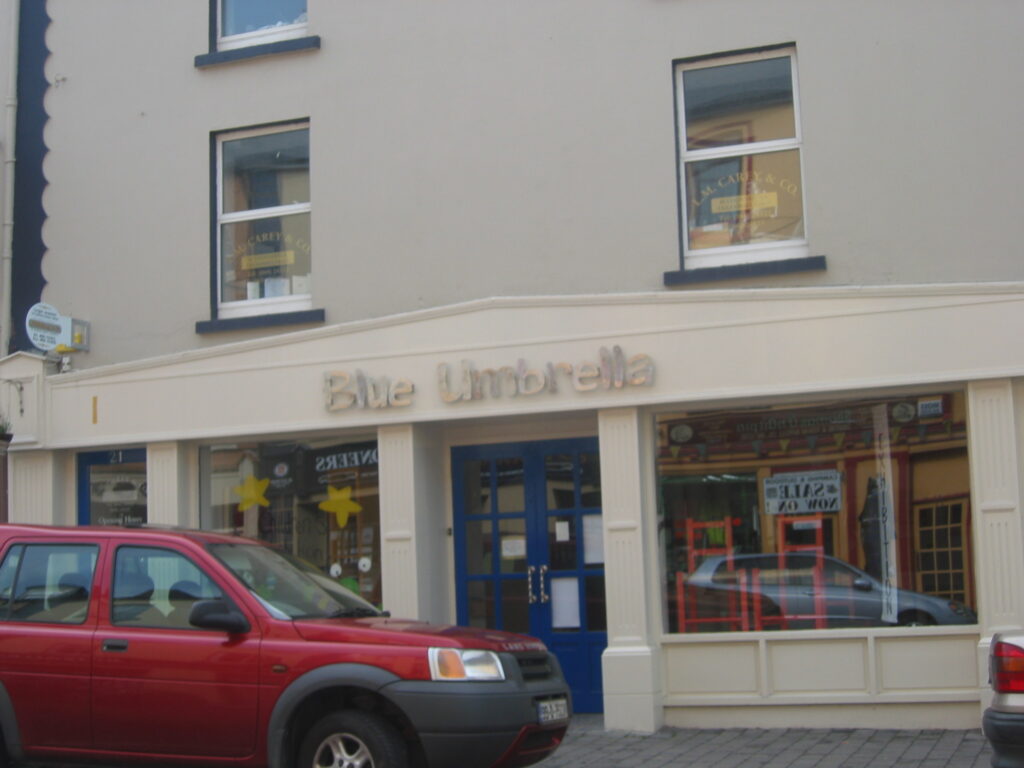 <<<<<<<<<<
Ownership of The Alley
(information from Junior Griffin)
Lord Listowel had given permission for the handball alley to be built on the banks of the Feale but it was a fairly loose arrangement and ownership of the alley was unclear. At the AGM in 1962 and a subsequent committee meeting it was decided to clarify the matter.
Mr. Joe O'Mahony, the local representative of Lord Listowel informed a deputation from the club that Listowel Handball Club had no legal right to the land on which the handball court was situated. It belonged to Lord Listowel. He agreed to give the club first right if they decided to purchase the property. The members present bought the site for £140.
Then trustees were appointed on the legal advice of Paddy Fitzgibbon (senior) who advised that the club had no legal standing without trustees.
The 5 trustees were Tom Enright, Andy Molyneaux, Michael Keane, Brendan Macauley and John Griffin.
At a subsequent meeting Tom Enright withdrew his name, Mr. Fitzgibbon retired as chairman for personal reasons. He was replaced by John Joe Kenny.
(to be continued)
<<<<<<<<<<<
In The Magic Hour
I had a front row seat at this very different Arts experience on Friday 18 June 2021.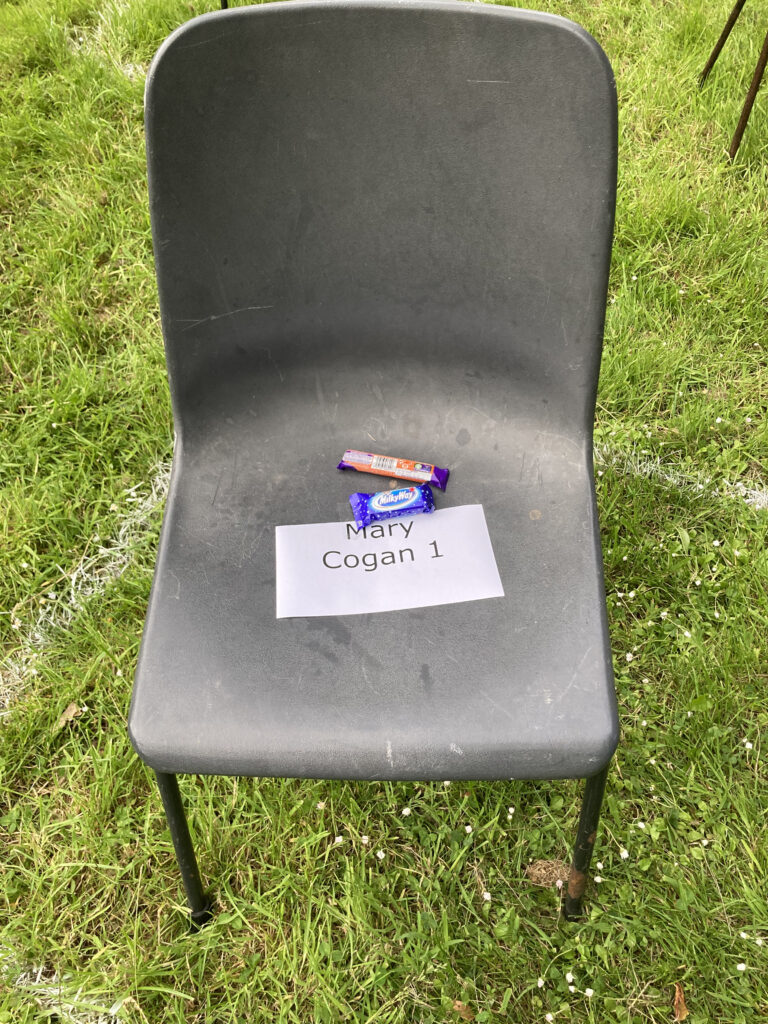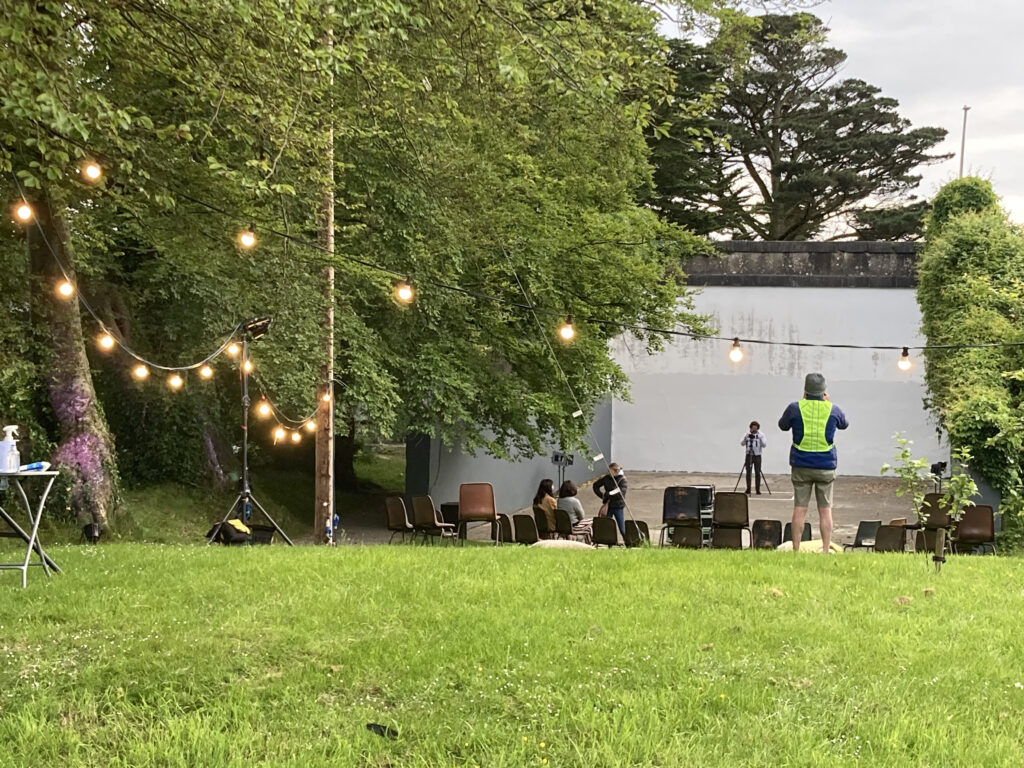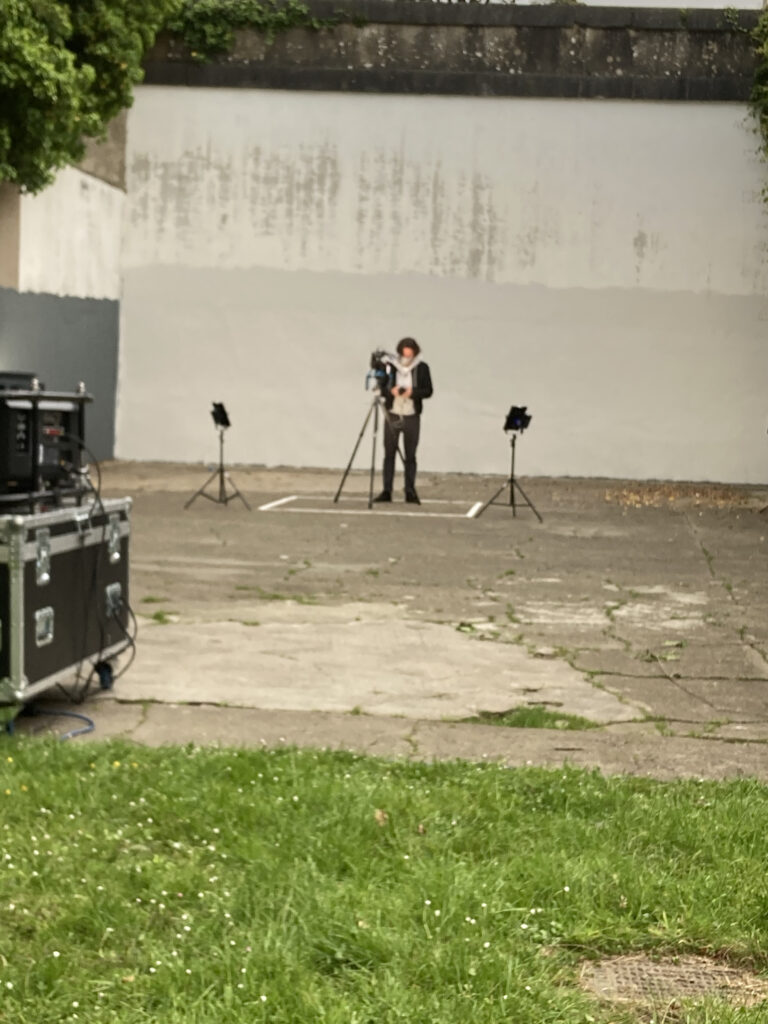 It was Listowel Ball Alley but not as we know it. A small audience of socially distanced 20 people were here to witness a very avant grade dance, mime and other media event.
It was one of those modern performances that look more enjoyable for the performers than for the audience. I must confess that this audience member was a bit lost.
However it was lovely to be outdoors and part of an audience again.
I'll tell you more about it and put up a link when I download the photos I took with my camera. You will be able to see for yourself then.
<<<<<<<<<