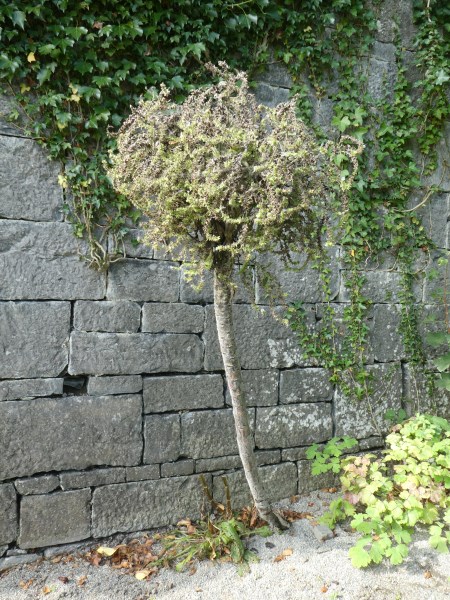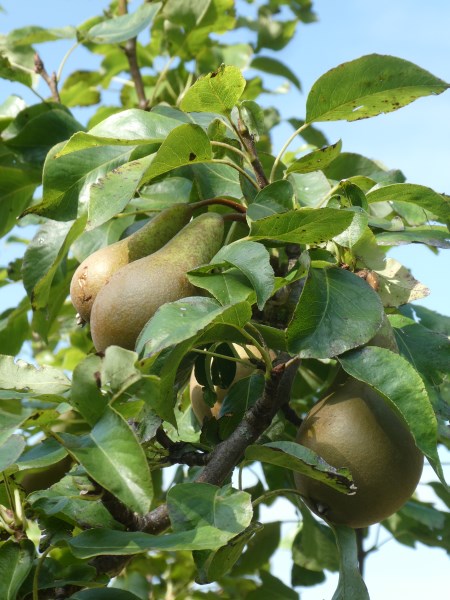 A beautiful spot down by the Feale is the community orchard. The pears are nearly ripe. The horse chestnut tree is laden with conkers. There are herbs galore for all to pick and use. It's the perfect spot for a picnic.
<<<<<<<<<<<<
In Duagh
I like to call to Duagh church and grounds to reconnect with Fr. Pat Moore. He is still very much there in spirit.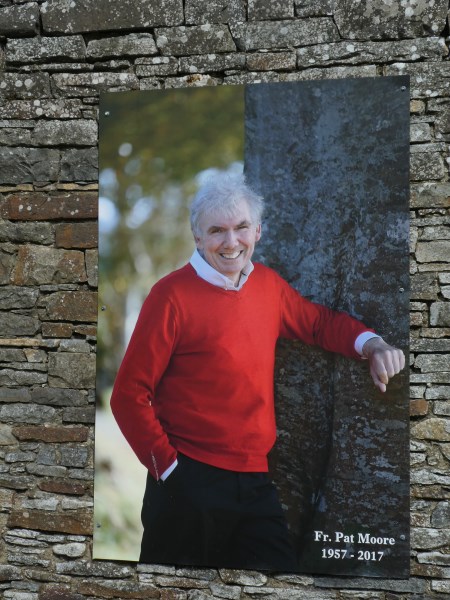 "Somedays I just sits."
I sat on the bench dedicated to Fr. Pat's memory.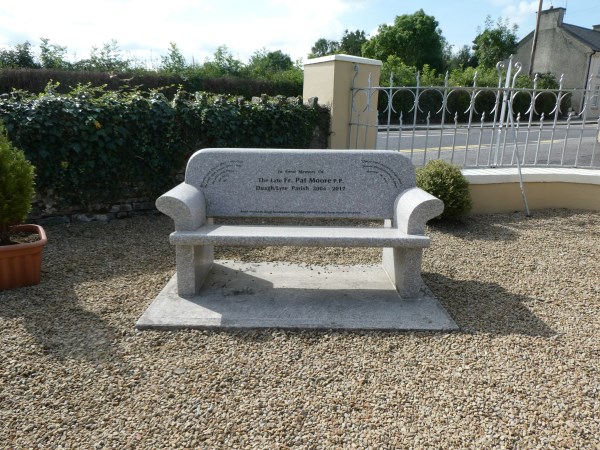 I sat and looked at the church where he ministered and the house and parish centre where he lived, worked and prayed.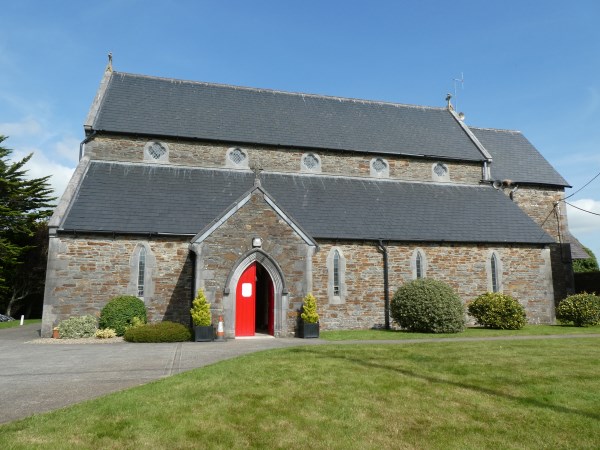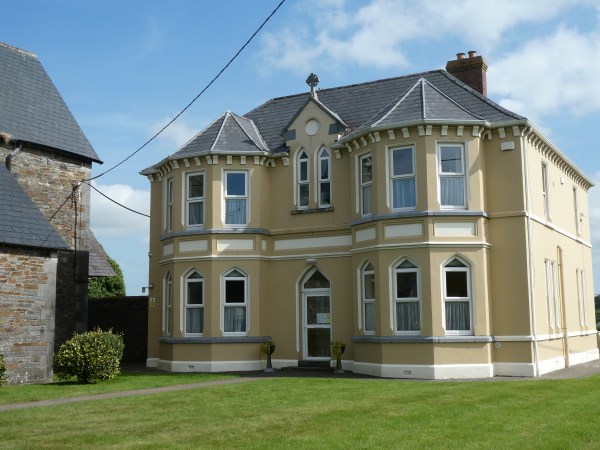 On a sunny September day in 2021, it was a haven of peace and birdsong. Fr. Pat's spirit is there among the people who loved him.
<<<<<<<<<<
Kitchener (1901)
A correspondent of Mr. T. P. O'Connor's weekly writes as follows regarding the present Commander-in-Chief of the forces in South Africa.
Let me set you right about Lord Kitchener's natal spot, regarding which I happen to know a good deal, having myself been born within a couple of miles of it. He was born at Gunsborough Cottage, which was lent to his father, Lieutenant-Colonel Kitchener, by the father of the well-known ci-devant Irish M. P., Mr. Peirce Mahony, of Kilmorna. Gunsborough is within three miles of Listowel, the capital of North Kerry. He was baptised at the little Protestant Church hard by now in ruins, I believe by the late Rev. Robert Sandes, a representative of the family of which the late Mr. George Sandes, of Grenville, Listowel, was a well known member. The Kitcheners subsequently went to live at Crotto House, which Colonel Kitchener afterwards sold to Mr. Thomas Beale Brown, a near relative of Sir Michael Hicks-Beach. The true history of the whole vexed question of the connection of the Kitchener family with Kerry was told during the late Soudan campaign in the columns of the Irish Times by Major Kiggell, of Cahnra, Glin, County Limerick, whose son, Major Lancelot Kiggell, is now on Lord Kitchener's staff.
New Zealand Tablet, 25 July 1901,
<<<<<<<<<<<<<<
Church Street Tattoo Shop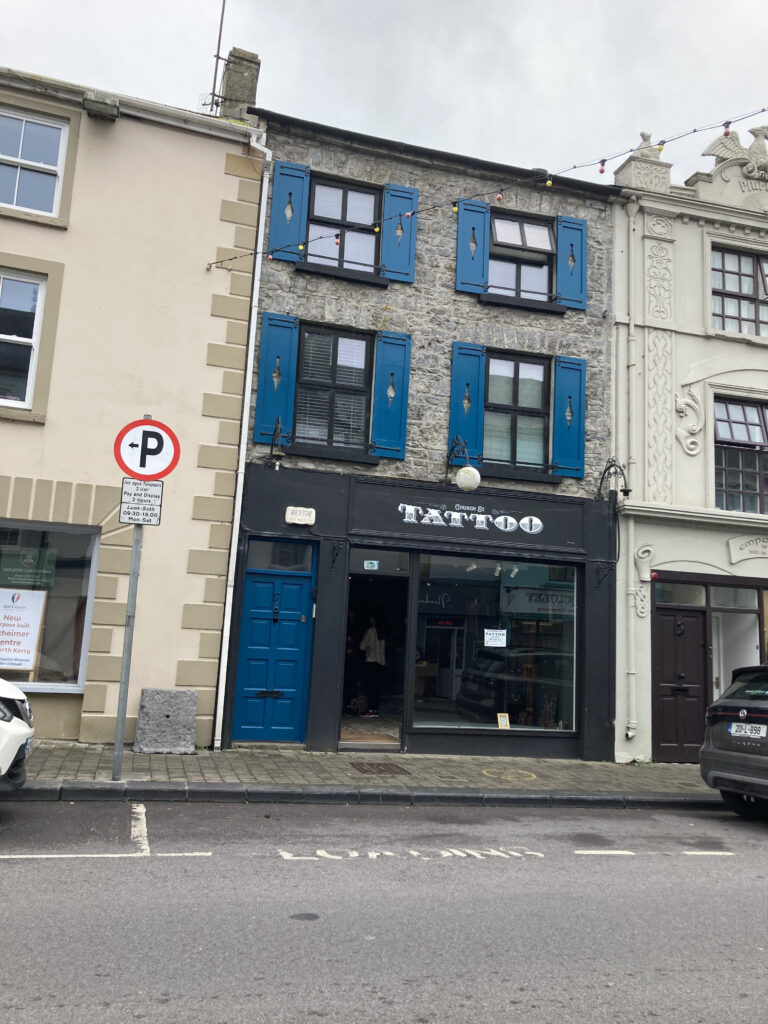 The tattoo shop has gone from pink to blue. It is probably more in keeping with the dark vibe coming from the shop.
<<<<<<<<<<<<<<<
Getting in the Mood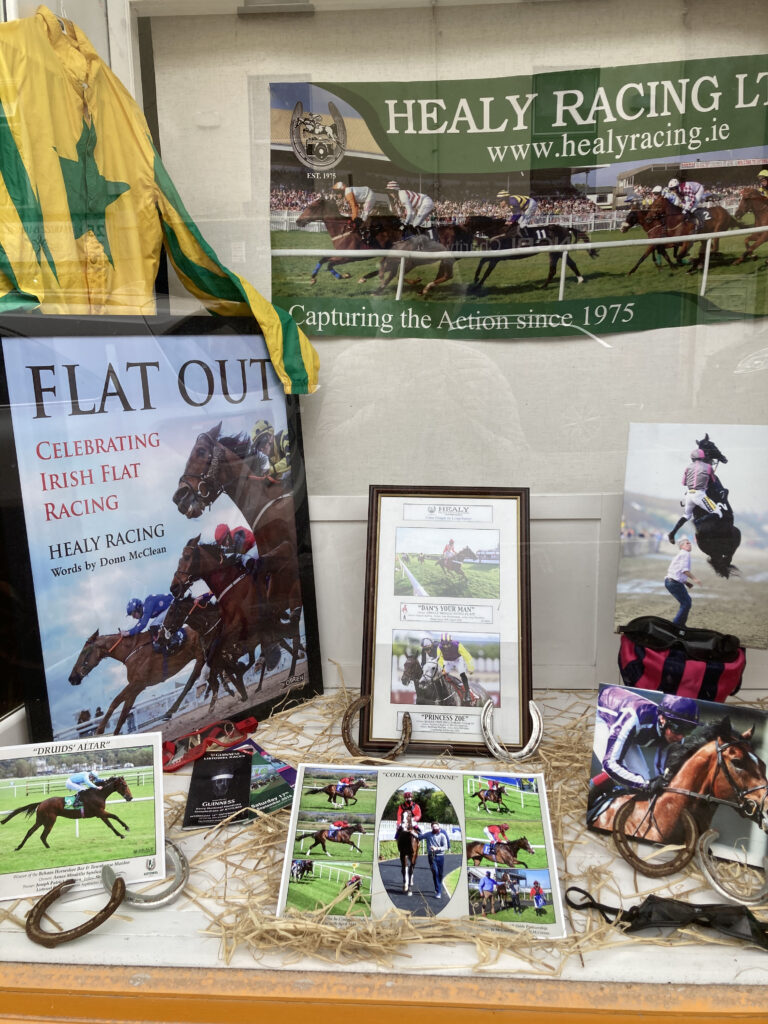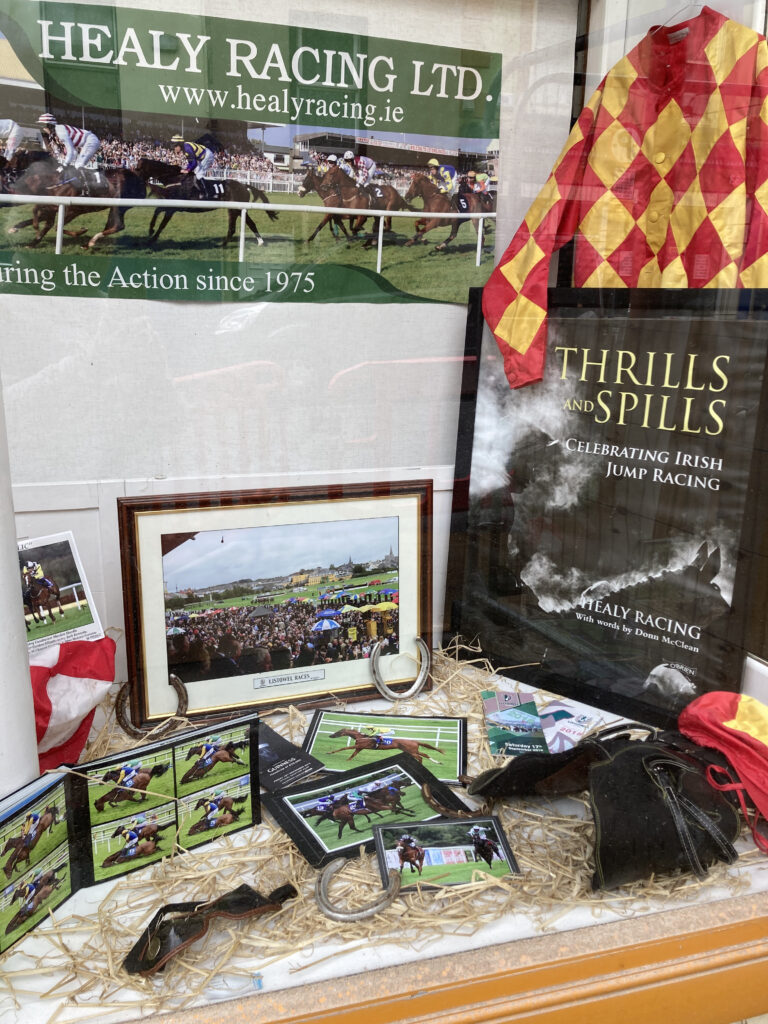 Flavin's window is getting us in the mood.
<<<<<<<<<<<<<<<<<<