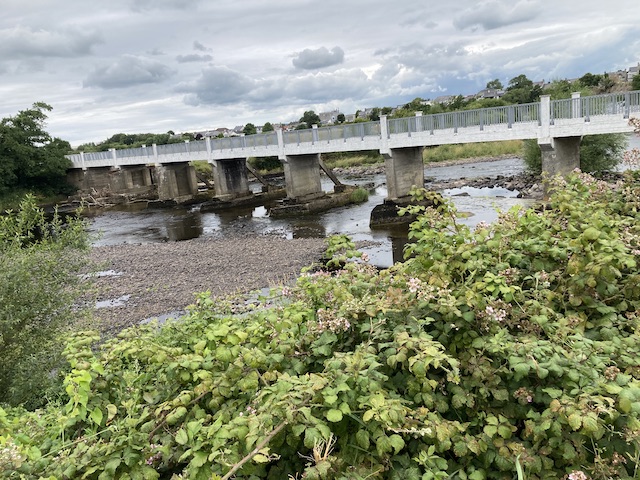 <<<<<<<<<<<<
Tireless Volunteers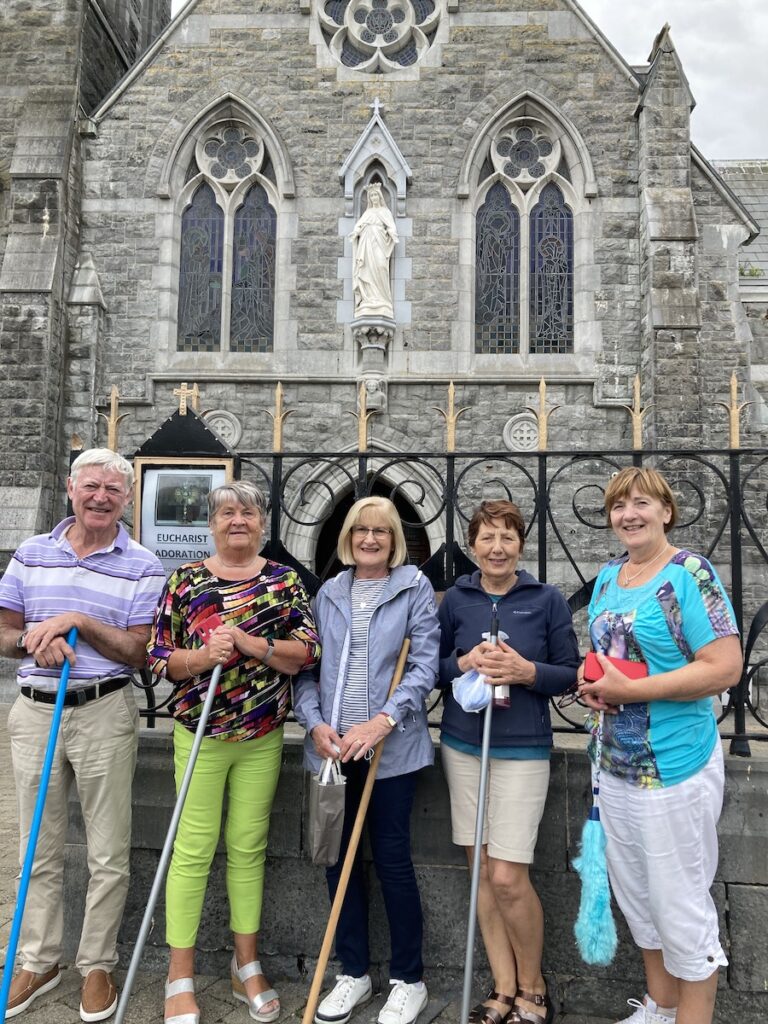 While you were enjoying the sun and I was out walking my doggy visitor, P.J., Joan, Joan, Joan and Bridie were rolling up their sleeves and cleaning St. Mary's church.
This group is just one of the many cohorts of volunteers who help look after our church.
<<<<<<<<<
Our Community Fruit and Nut Garden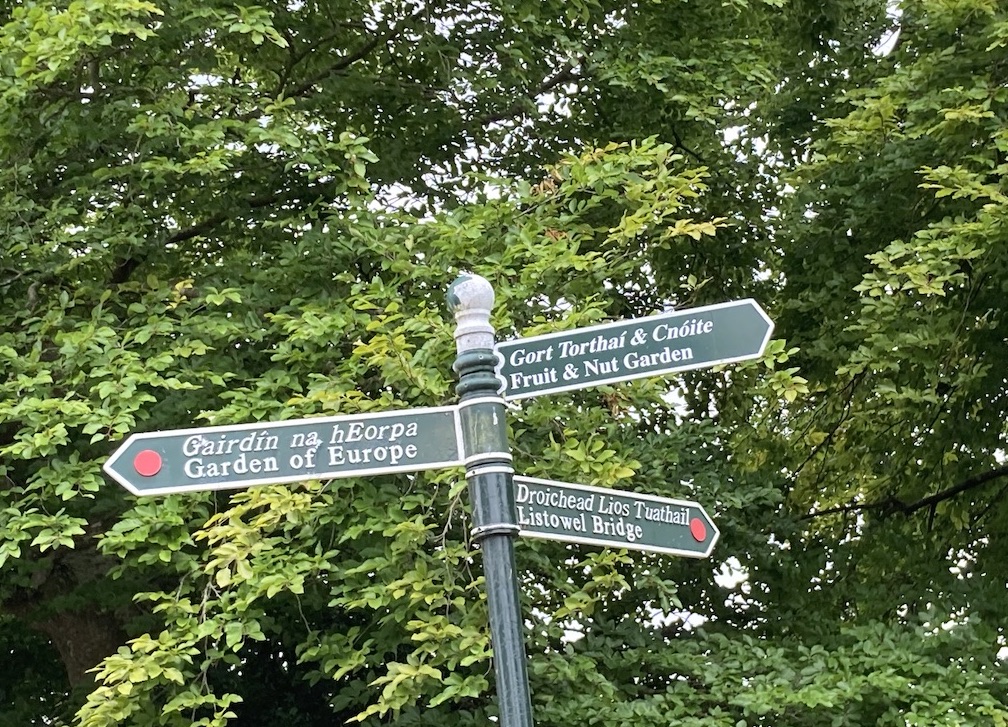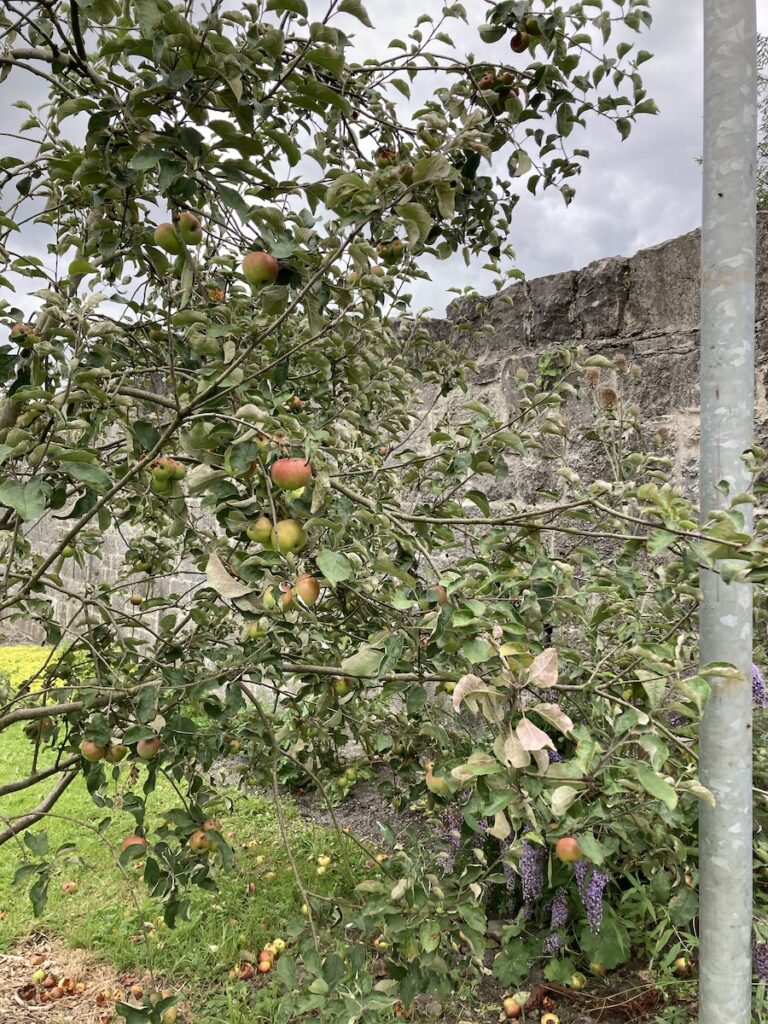 Our apples are ripening up nicely.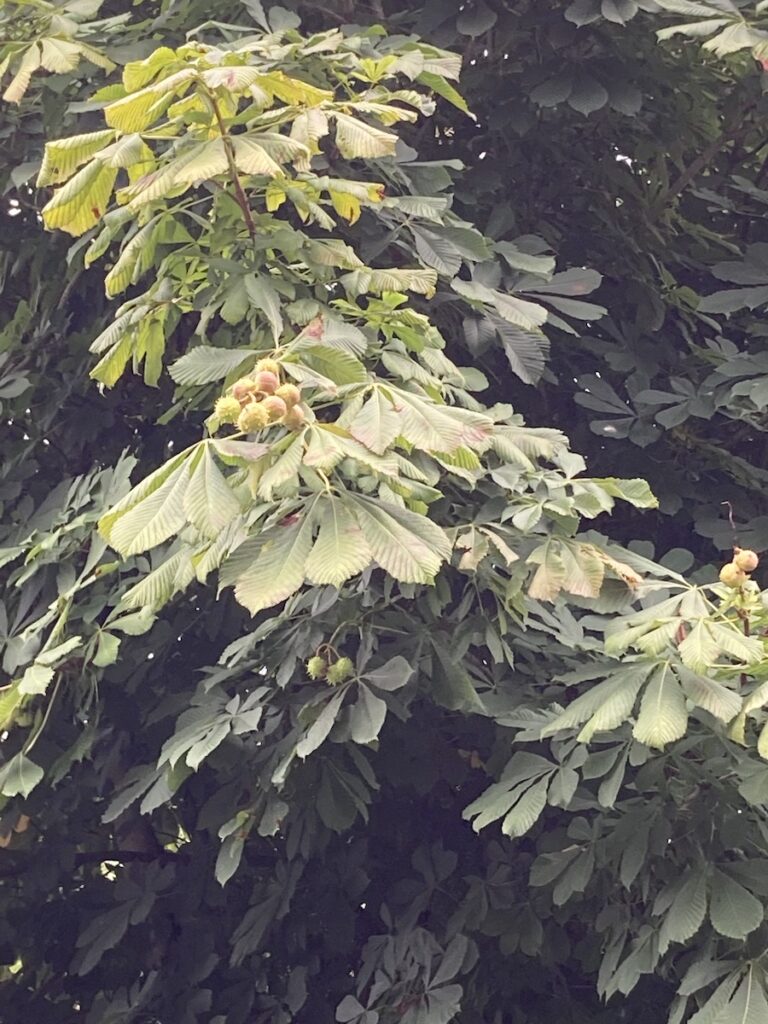 We won't be eating these but the horse chestnuts are ripening into conkers. At the risk of causing a run on them, I'll share a tip I have been given. Horse chestnuts are thought to repel moths. I have no idea if it works.
<<<<<<<<<<<<
The Times they are a Changin'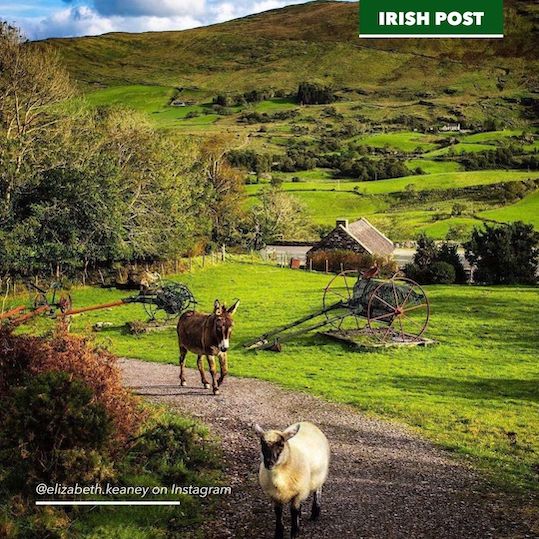 The Irish post image evokes feelings of nostalgia for an Ireland long gone.
Sometimes when one emigrates and sees Ireland in the rearview mirror it doesn't look all that bad. Then the emigrant comes home and is reminded of how bad it was.
Stephen Twohig wrote this poem on a return visit to the farmyard home of his ancestors.
Farmyards. (1997)
Black plastic covering
fermenting fodder
The pot pourries of Eire
mixed with fuchsia
farm fumes and woodbine.
Discarded tyres
lying worn
catching rings
of time rusted water.
These the scattered
daily cycles
Holding down
the year to come.
Haggard
On the back of a ditch
a rusting wheel,
black jalopy of a bike
with a little dynamo
that once flickered a faint light
on some dark passages.
Broken glass
blue delph from a table
things thrown out long ago.
Eyeless car
dismantled mower
left one time not knowing
it would be your last.
Each haggard a wealth of history
thrown out as leaves from
the back door.
Look behind your own and leaf
through the pages
piece together the future
of what was left behind.
<<<<<<<<<<<<<<<<
Local Hero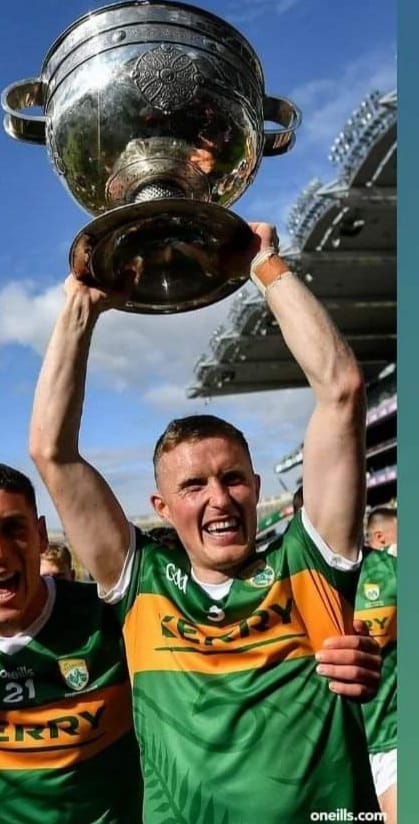 Message from Ballydonogue GAA
Jason Foley & Sam Maguire and some of the Kerry team will be coming to visit Coolard clubhouse next Monday 8th August at 8pm. Everyone Welcome Ballydonoghue GAAKerry GAA
<<<<<<<<<
Life Savers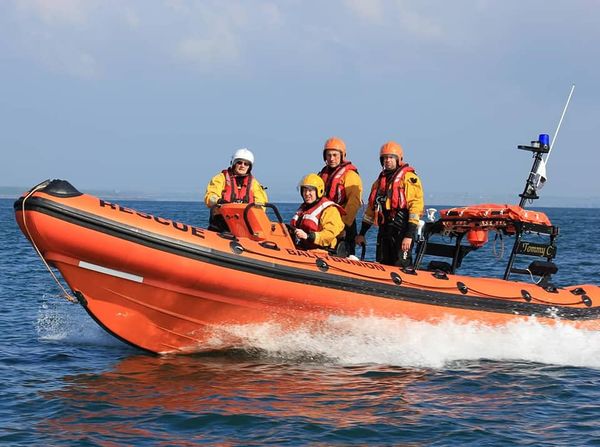 These men and women are constantly at the ready to keep us safe on the water and on the cliffs.
<<<<<<<<<<<<<<