In Listowel Town Square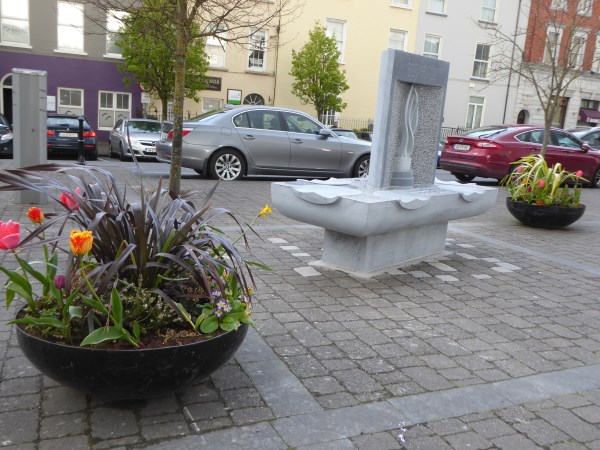 <<<<<<<<
Sign of Summer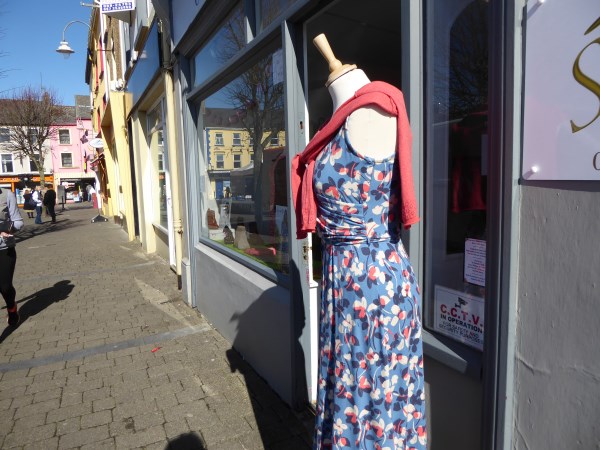 Putting merchandise on the pavement outside your shop is an age old tradition in rural towns. This sight in the Square recently lifted my spirits. It heralds the arrival of summer.
<<<<<<
At Olive Stack's Gallery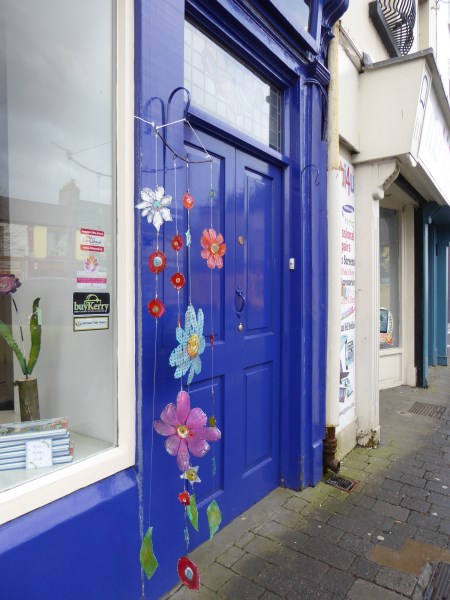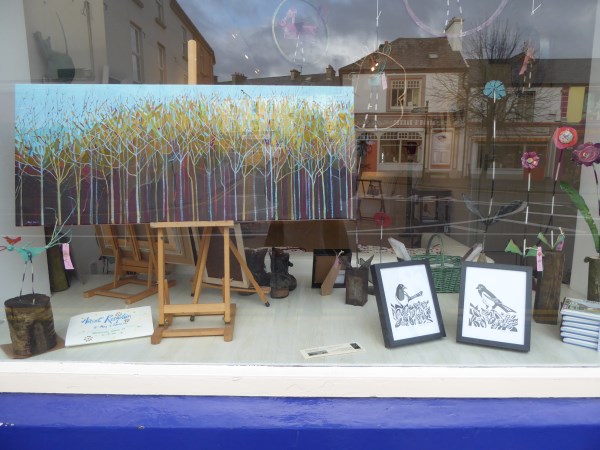 Olive's artists in residence bring a touch of the exotic to Listowel's streetscape. This beautiful window display and street installation cheered my morning on March 30 2017.
<<<<<<<
Remember these?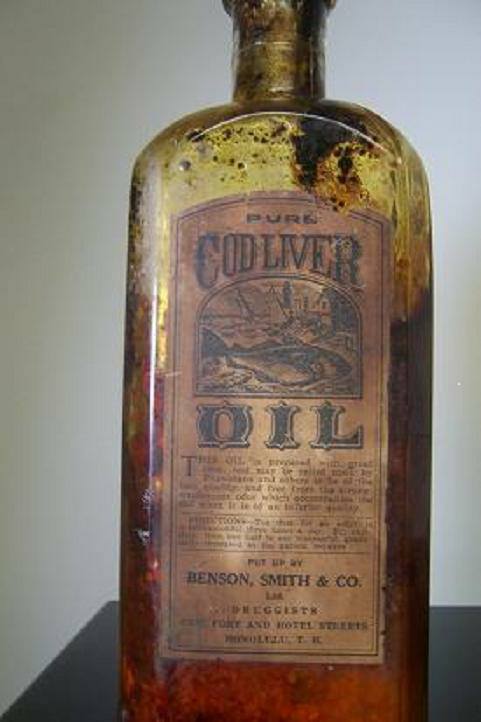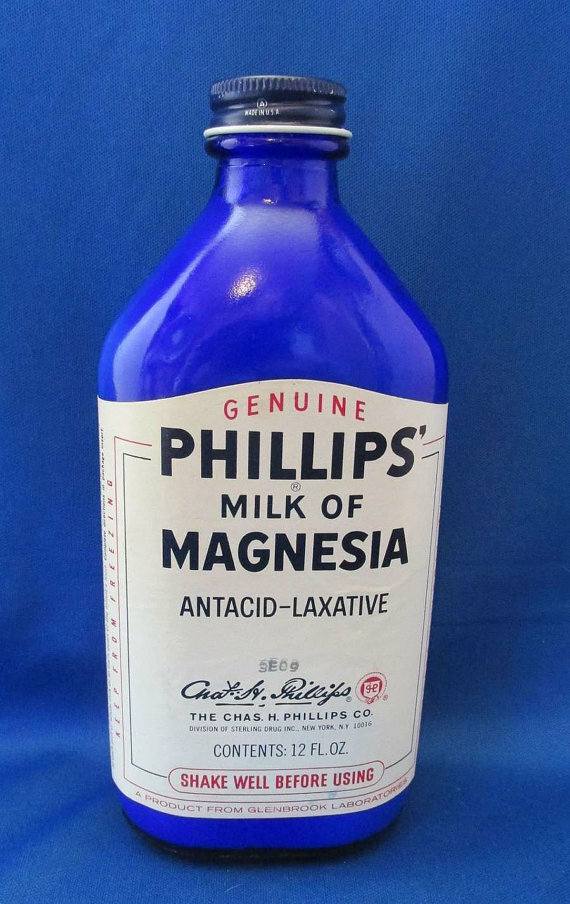 Photos; Joe Downes
These two bottles were in every mammy's arsenal of remedies when I was growing up. The taste of cod liver oil is so embedded in my memory that looking at the bottle I can taste it again with all the revulsion it always engendered. Even the name is distasteful!
<<<<<<<
When Broadway came to William Street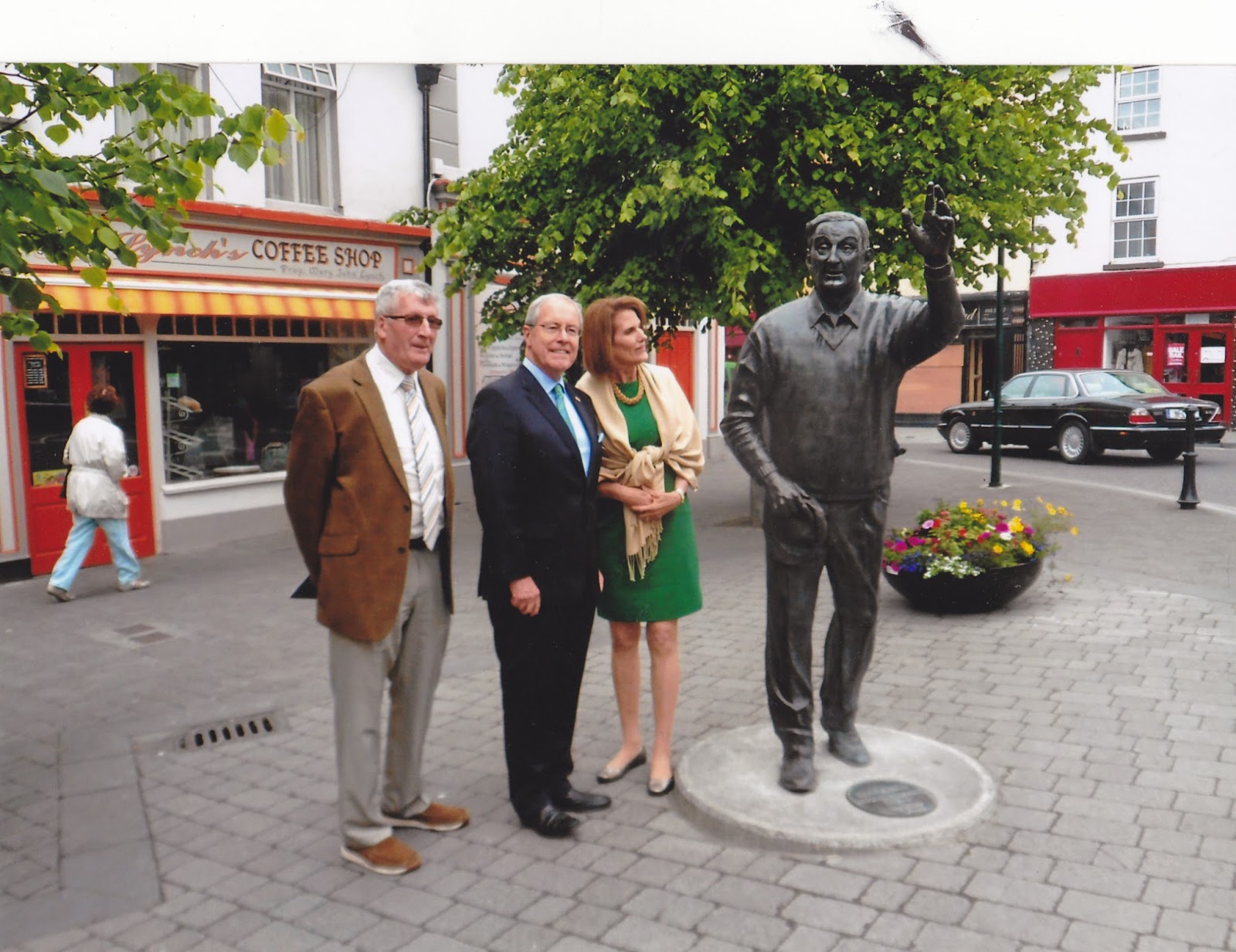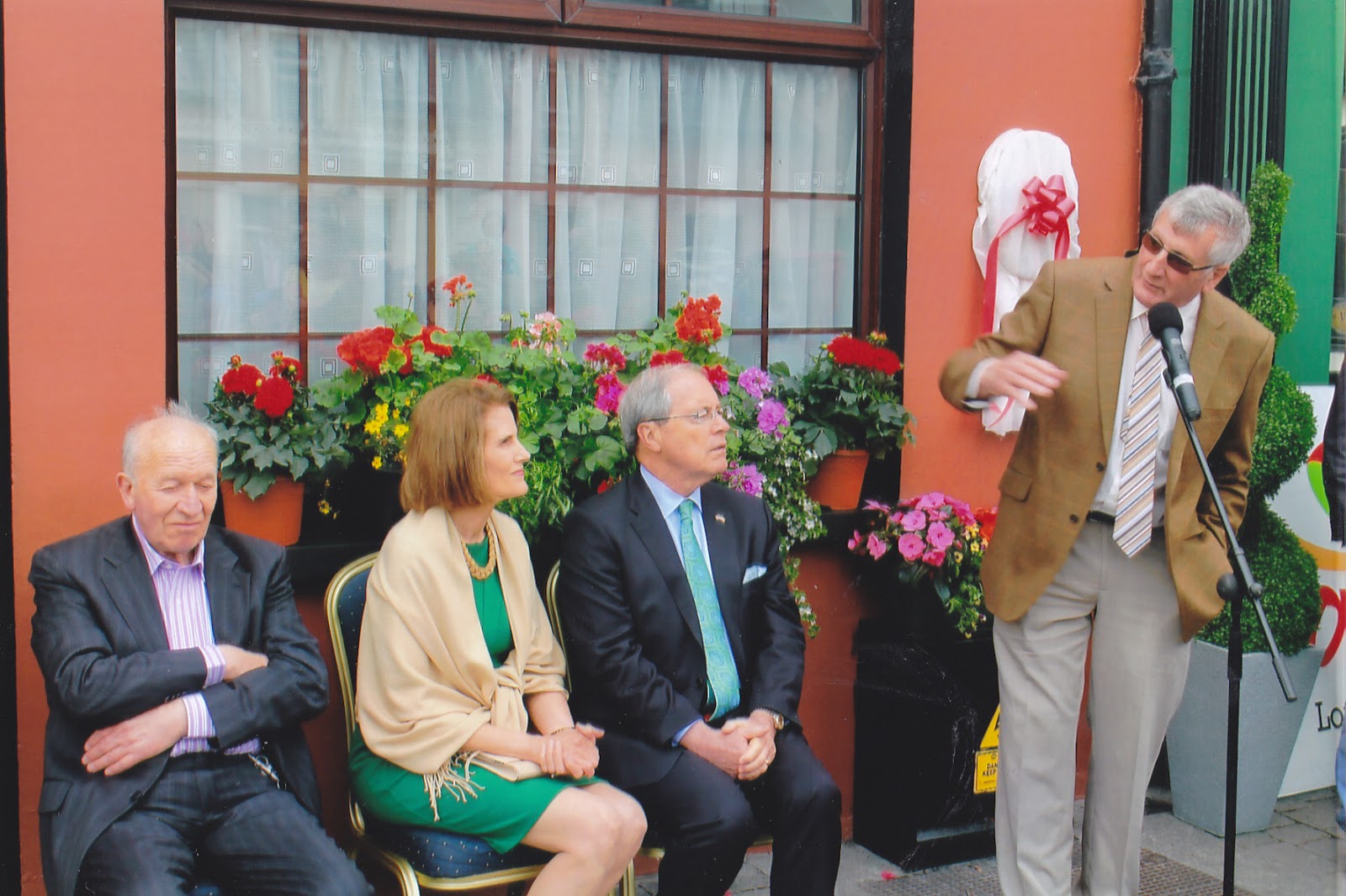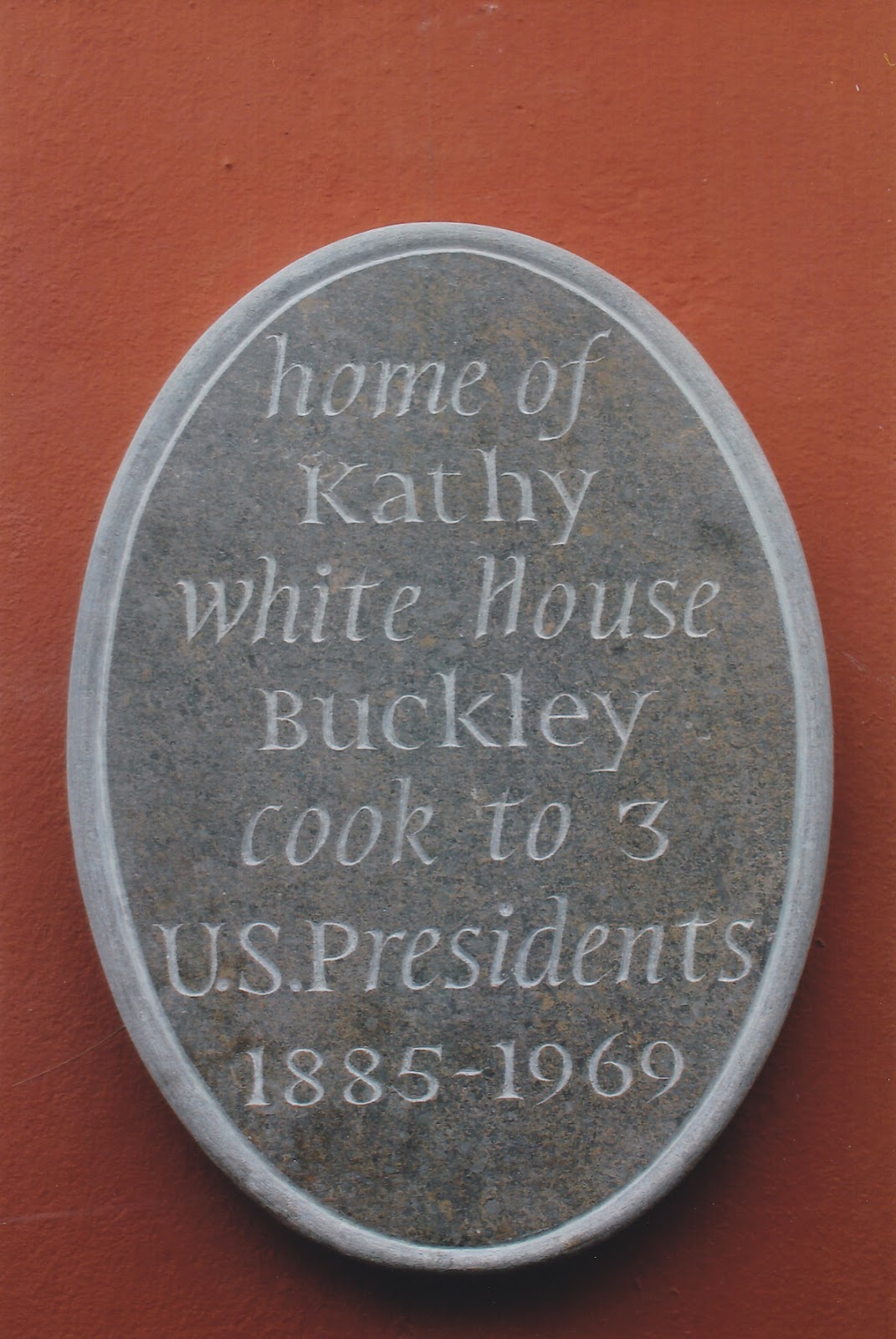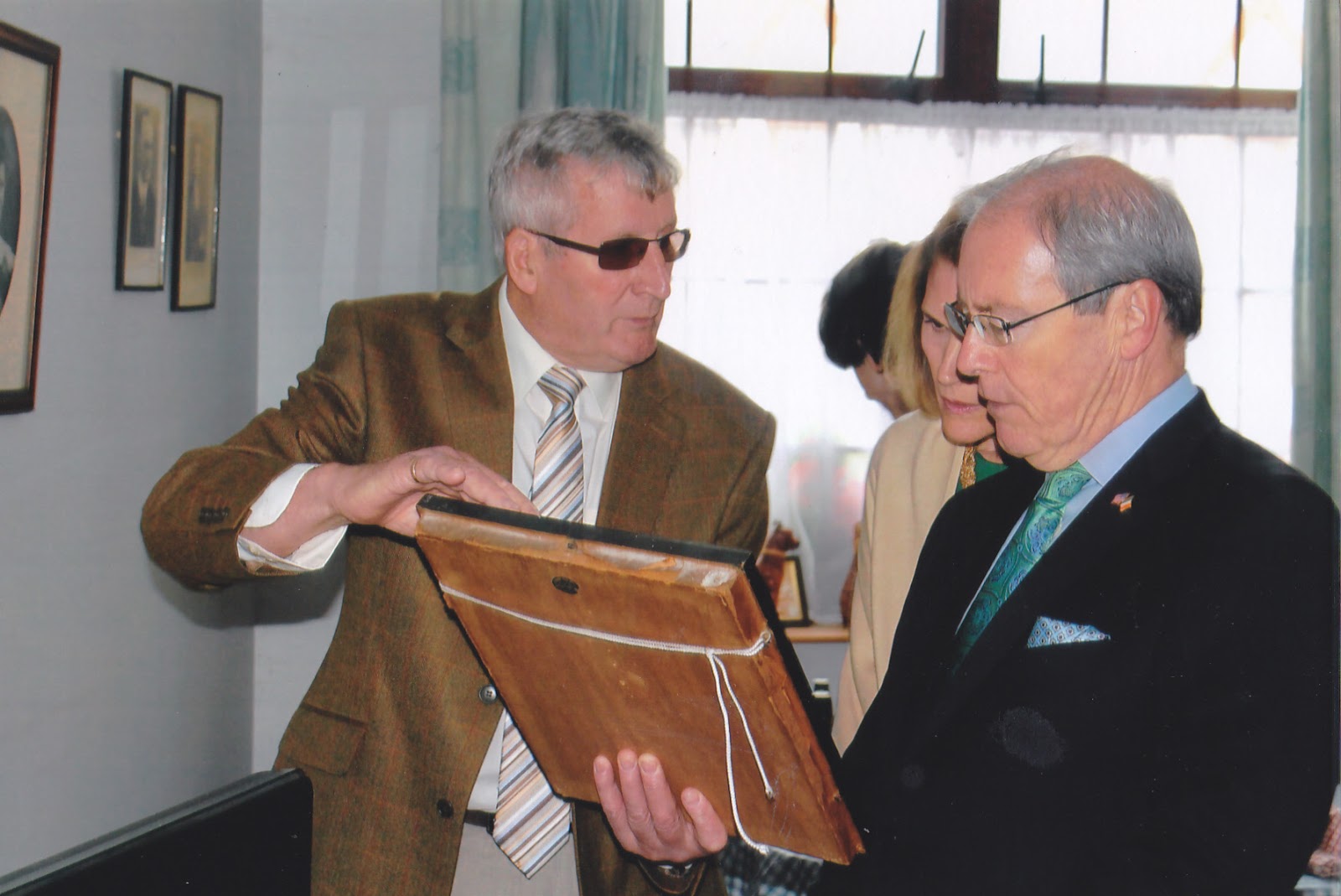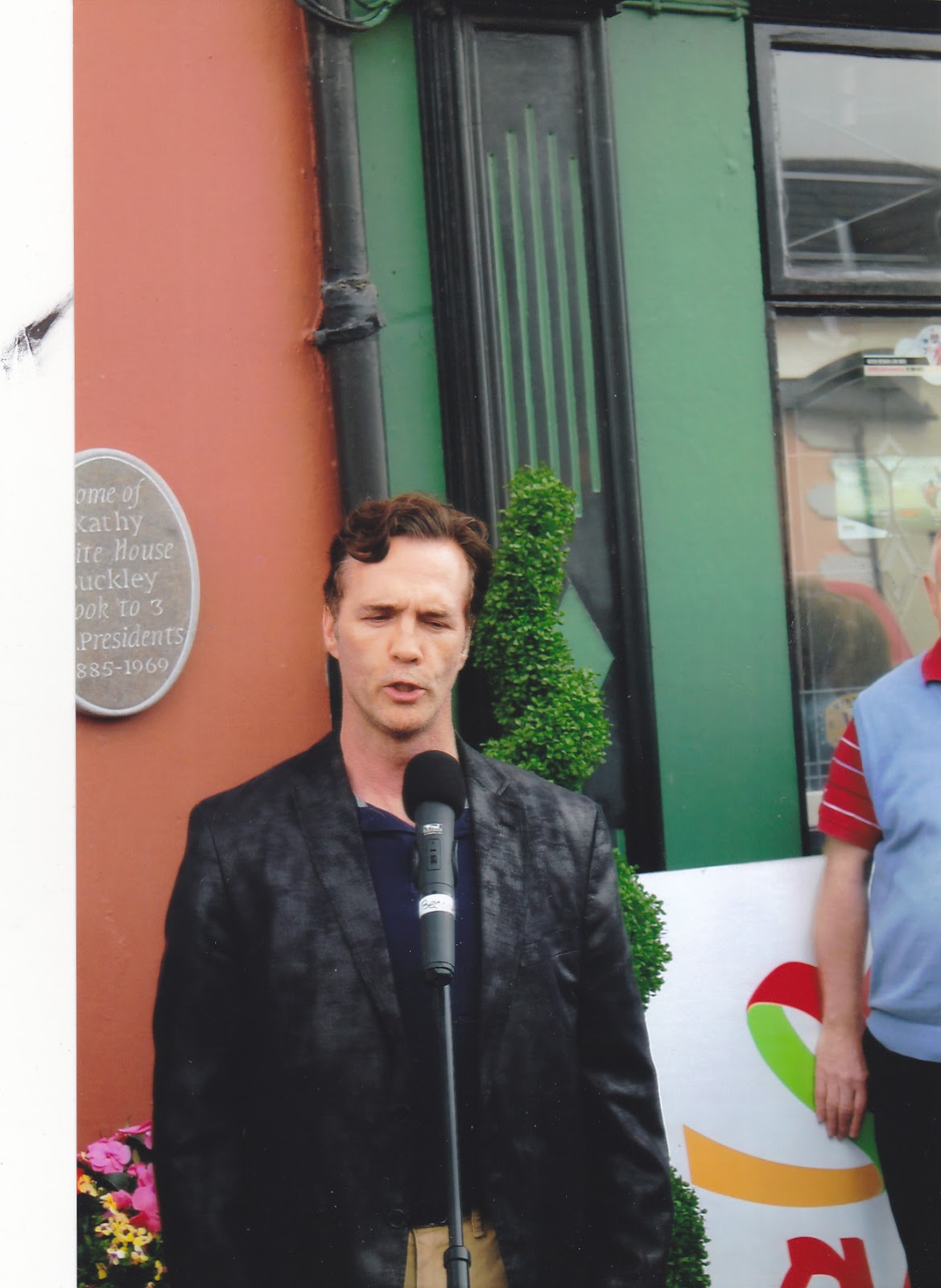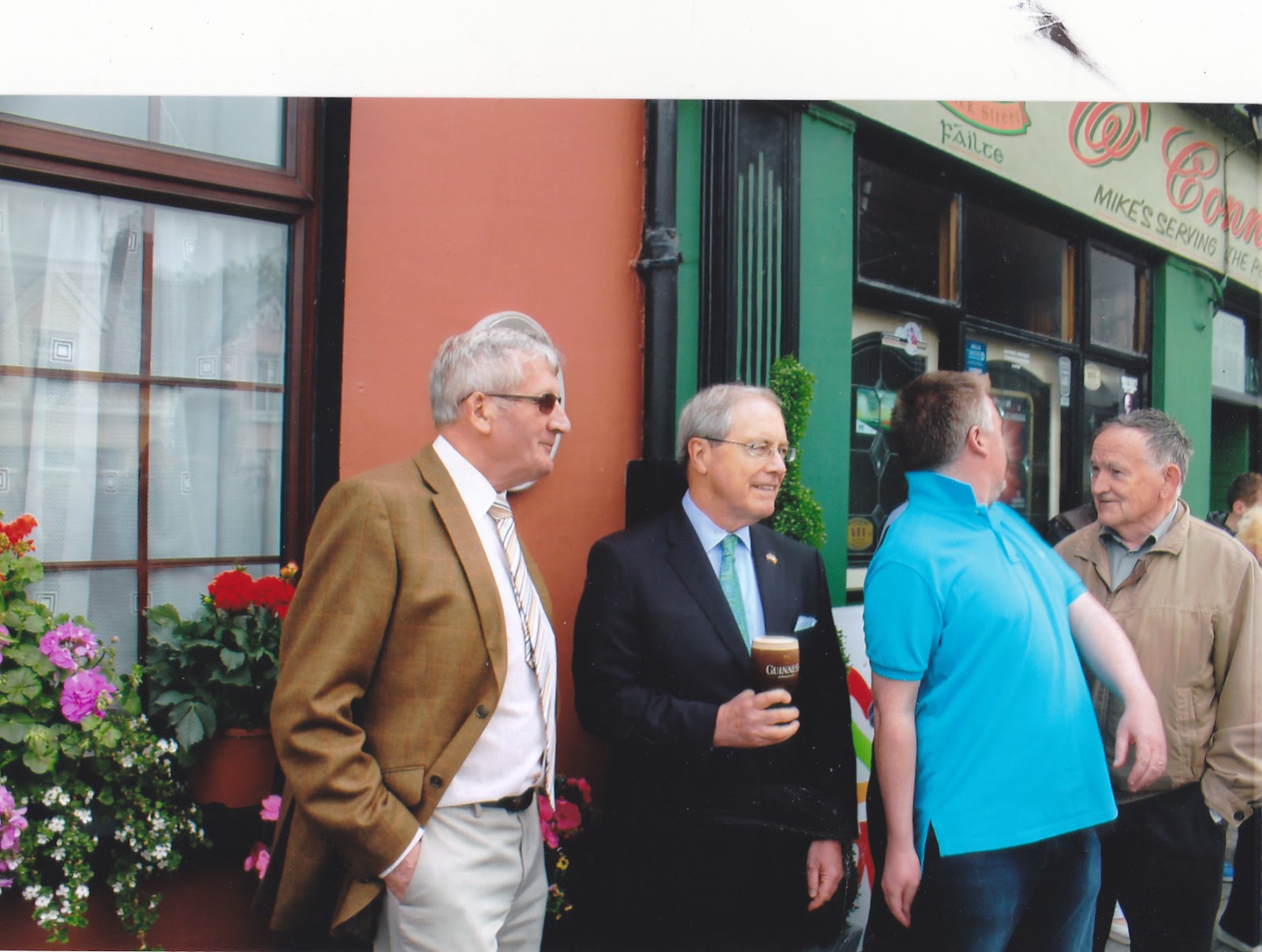 Kathy Buckley, late of William Street Listowel worked in The White House. During the Listowel Food Fair of June 2015, Kathy was honoured in a ceremony attended by the then U.S. ambassador, Kevin O'Malley and his wife. One of the highlights of the day was the singing of the Irish and U'S. National Anthems by Ciarán Sheehan, a very successful Broadway star with strong ties to Listowel and William Street.
You can listen him here; Ciarán Sheehan sings anthems in William St.
<<<<<


A Sign of things to Come?


I felt a shiver of premonition when I read this in Saturday's paper