Autumn in Childers' Park, Listowel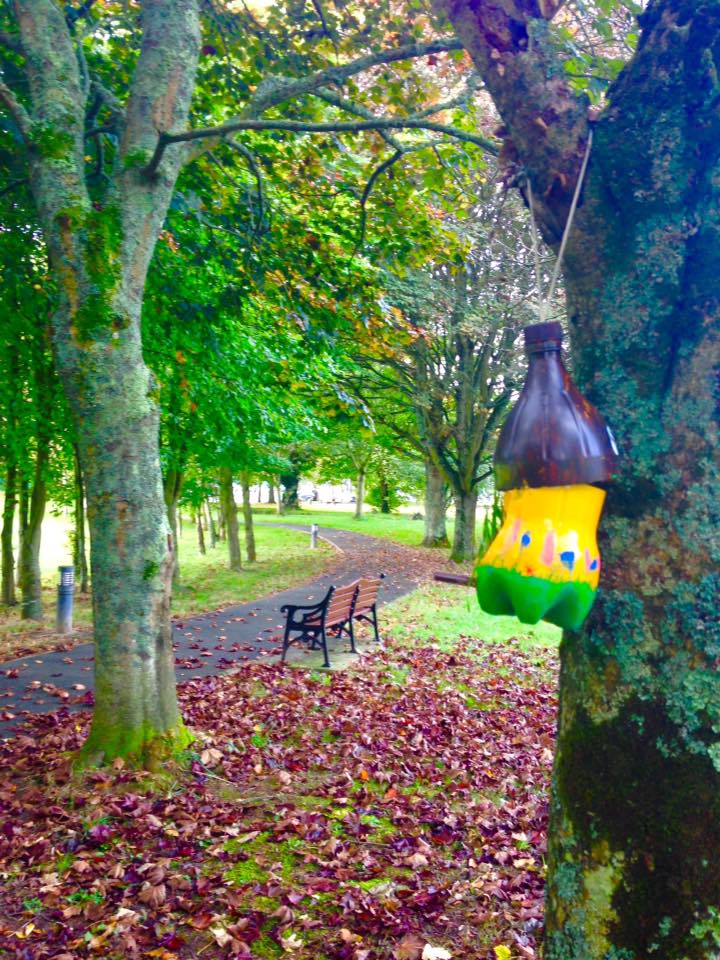 photo: Deirdre Lyons
<<<<<<<<<<
The Dance Continues
Jimmy Hickey has lost none of his enthusiasm for the dance. He is passionate about his craft and he acknowledges his responsibility to pass on the steps to the next generation.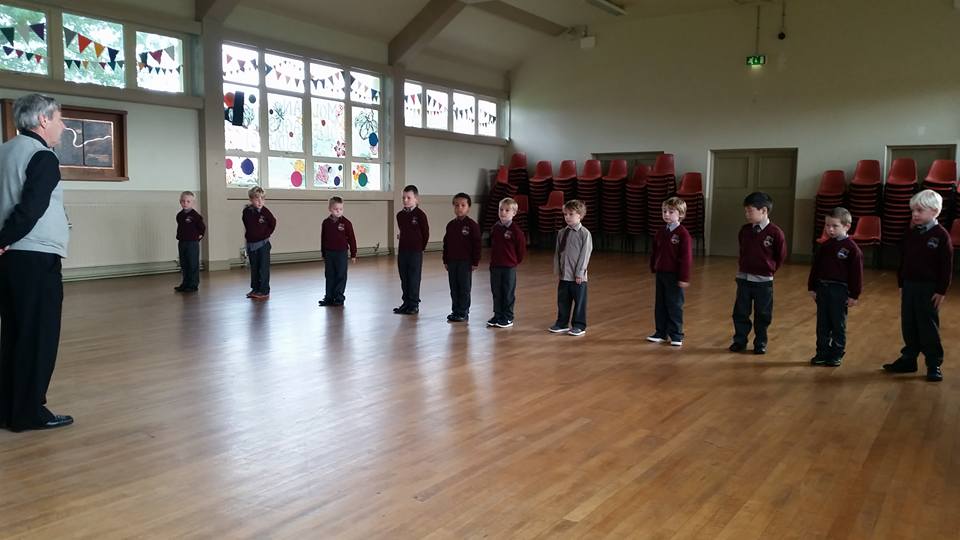 Jimmy teaching the young boys in Scoil Realta na Maidine recently. This is where his own dancing career began. (photo: Facebook)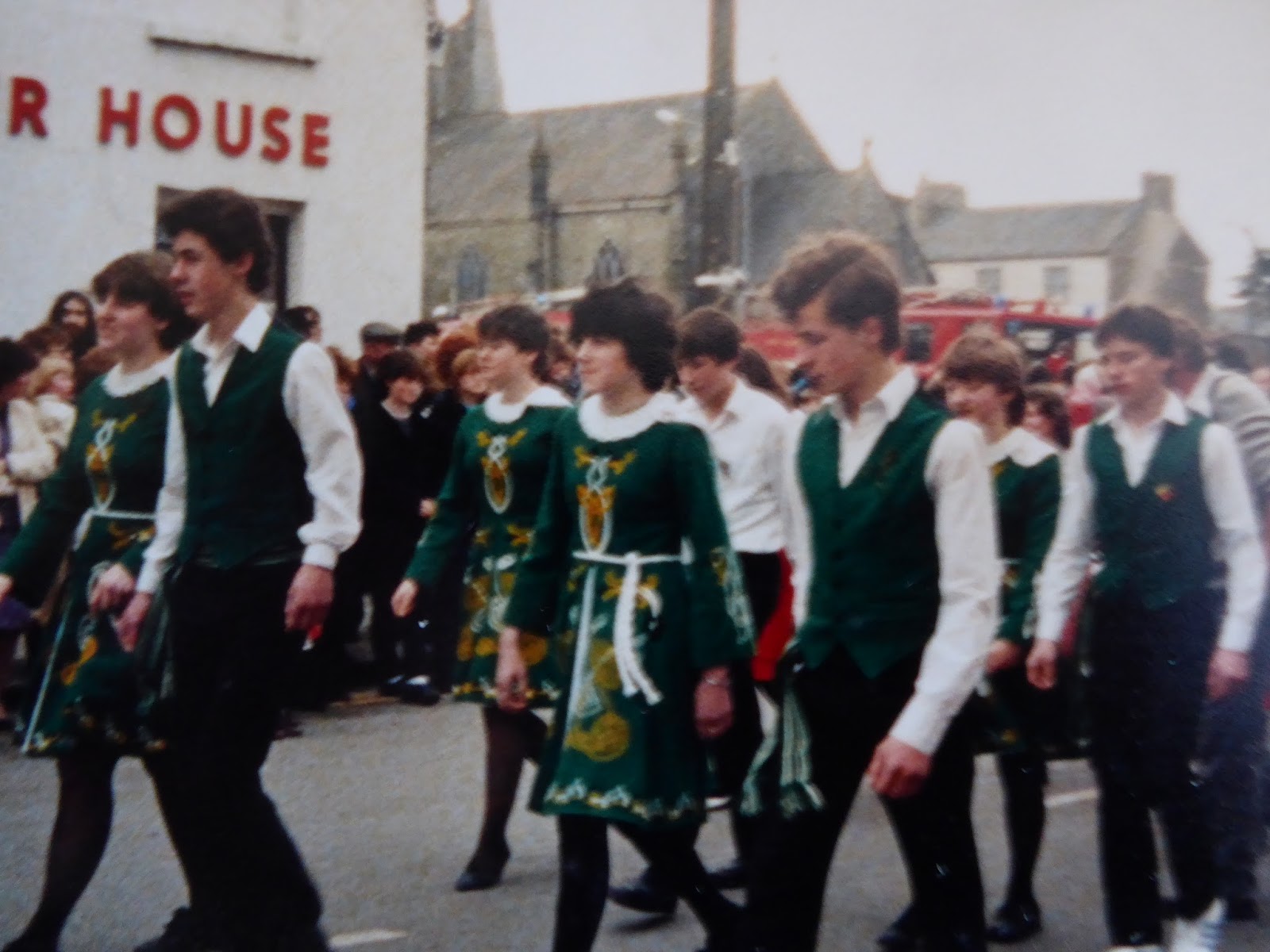 St. Patrick's day parade some years ago.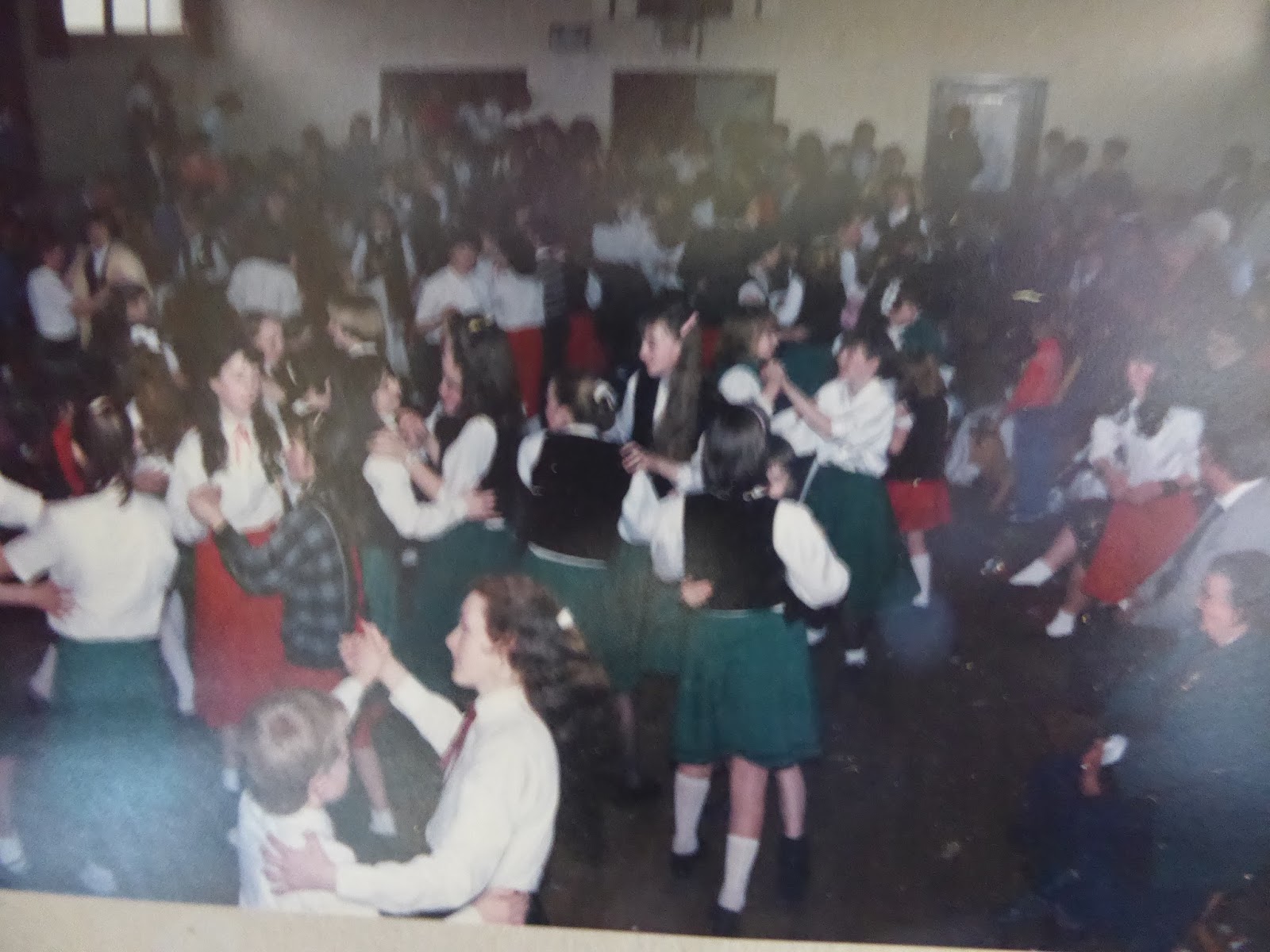 St. Patrick's Day Céilí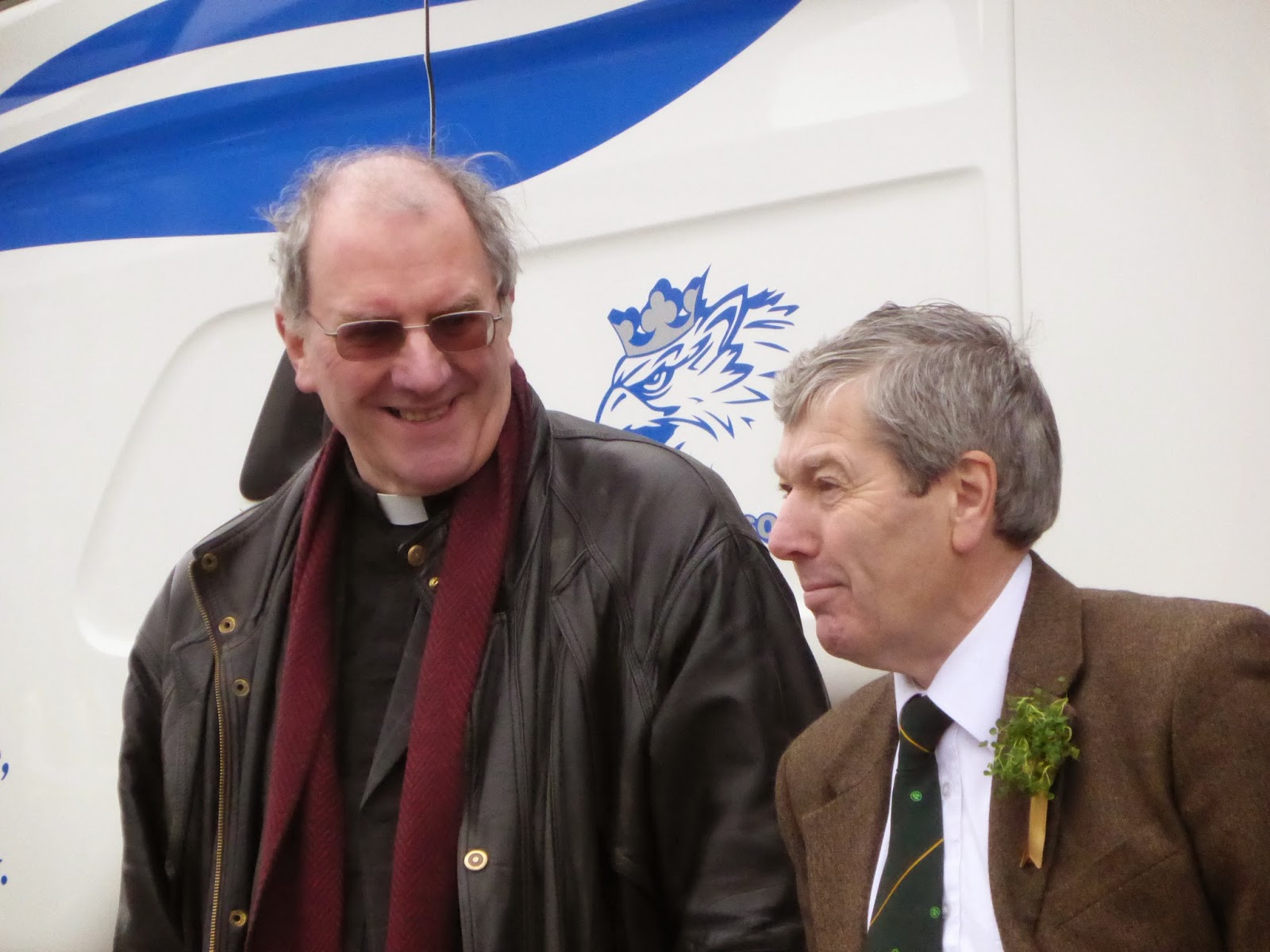 Jimmy with Canon Declan O'Connor at last year's St. Patrick's Day parade
The link below is to a clip from St. Patrick's Day 2014 when Jimmy danced with two of his pupils, Patrick and Mairead Brosnan
Like all good teachers Jimmy accepts that he can also learn from his pupils. He told me that he often taught a child a step one week, only to have that child come back the following week with a completely different interpretation of the same step. "And it was often better."
Long may Jimmy Hickey, master dancer and dancing master, continue dancing, teaching and learning.
Now to finish with, Charlie Nolan has prepared a compilation of his videos of Jimmy Hickey and his dancers down through the years from 1985 to 1991. This video includes feiseanna, St. Patrick Day Ceilithe in the boys school, Jimmy dancing with two of his star pupils, the late Mary Murphy and Mary Hartnett and, the icing on the cake, the Liam Dineen Ribbon Dance.
Jimmy wears his fame lightly. It was my great pleasure to tell his story.
<<<<<<
Moyvane; A Bell and a Well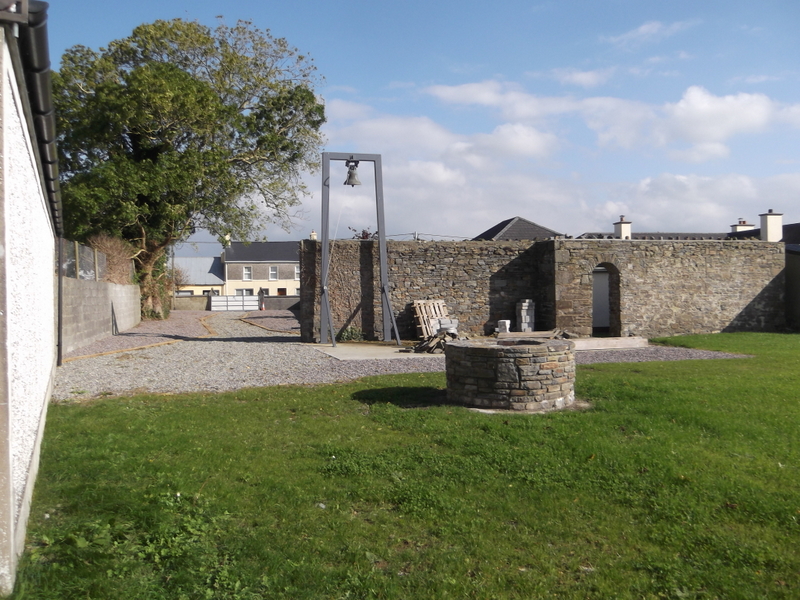 Moyvane's 160 year old church bell and a recently rediscovered well.
Below is from The Freemans Journal 20.03.1856
The novel and interesting pontifical ceremony of blessing of a Church
bell was performed in all its solemn forms on Palm Sunday, at the
chapel of Newtownsandes, in the North East of County Kerry, by the
Right Rev. Dr Moriarty. The bell, which was manufactured by Mr John
Murphy, of Dublin, is a very beautiful one. It was placed on a
platform before the altar in the Sanctuary. The local clergy and a
large multitude of people, who seemed to take the deepest interest in
the proceedings, were in attendance on the occasion. The Bishop
addressed the congregation a touching and suitable discourse, which
was listened to with almost breathless attention. It was the first
ceremony of the kind performed in Kerry since the reformation and the
bell is the first Church bell tooled in the parish of Murhur since the
same period.
Dublin's "freedom bell", the first Catholic Church bell to ring in
Dublin in breach of the Penal Laws 200 years ago,
Fr Michael Blake defied penal laws by tolling the bell in 1811, 18
years before Catholic emancipation. He faced charges, but was
successfully defended by O'Connell, then a young lawyer.
Legend has it that O'Connell rang the bell to celebrate emancipation
in 1829, creating the crack which remains visible today.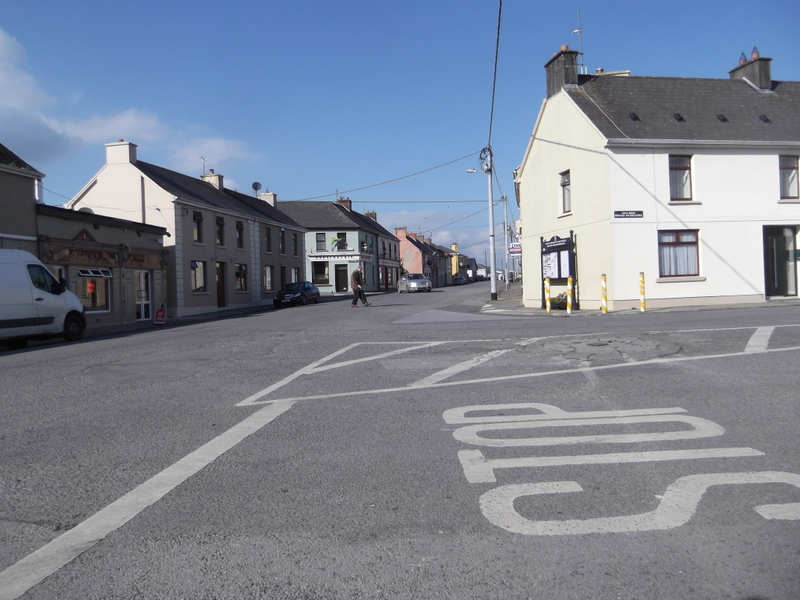 Moyvane is quiet these days
<<<<<<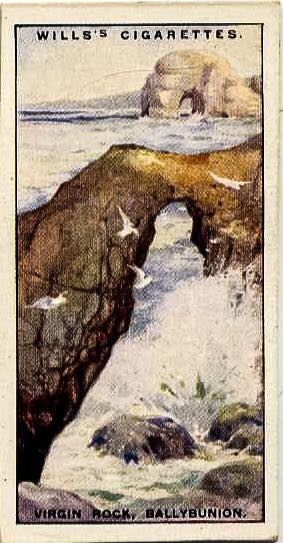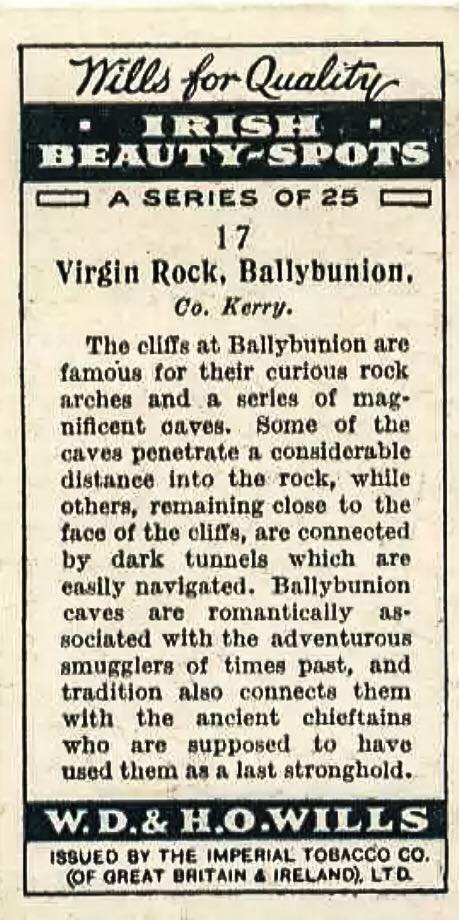 Mike Enright found these great cigarette cards online. He thinks they date from 1924.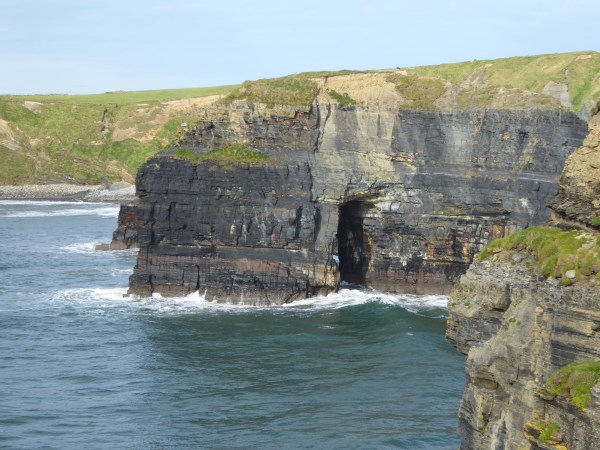 Sunday October 30 2016
<<<<<<<


A New Career Beckons for your Blogger


No, not really …more like a minute of local fame.
My moments in the sun will come courtesy of Radio Kerry. Next week from November 7 to 11th at 7.30a.m. and 12.00 noon I will be bringing you Just a Thought. Next week my "thoughts" will be available online.
<<<<<<,


A Sad Old Memory


Does anyone remember a tragic house fire in 1965 when a lady by the name of Kitty Reidy was burned to death?
Junior Griffin remembers it because on that night, in Nurse Chapman's lying in hospital in William Street, Junior's late sister, Patsy, was giving birth to her son, Sean Breen. She remembered the commotion and sirens as the house fire was in a house on Charles St. next to Carmody's corner.