Lest we forget
This startling 1918 picture of a mother and child wearing gas masks comes from the French National Library.
<<<<<<
They fought for Ireland too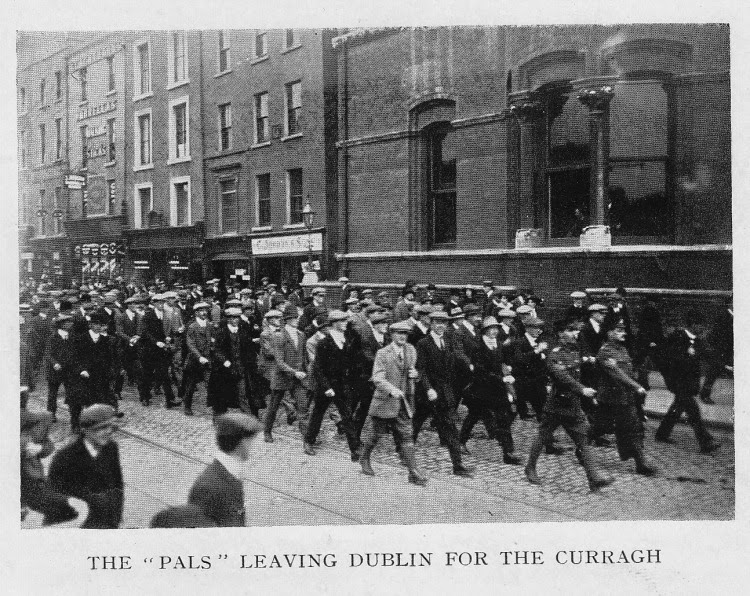 A feature of WW1 was the recruiting initiative that played on the camaraderie and peer pressure of the "pals brigades". Of course the downside of this was that when a platoon was wiped out in battle it often meant that a town lost all of its young men in one fell swoop. Some of the pals in this photo came back and one man's tale is told by his grandson HERE on a really interesting website called The Wild Geese.
<<<<<<<
A Few Days in East Cork
Recently I got an invitation to spend a few days with friends in east Cork. It is a truly lovely place and much neglected in favour of the more picturesque west of the county. My friends took me on a tour of the locality , visiting Ballymaloo, Shanagarry, Ballycotton, Youghal and the very picturesque East Ferry.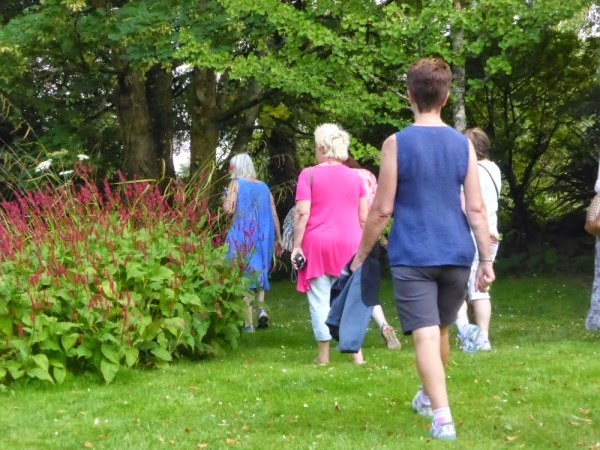 I visited Ballymaloo…a vast and hugely interesting place. There are acres and acres of flowers, herbs, fruit and vegetables, all beautifully kept. There is an acre under glass. My photo shows Darina Allen followed by a train of acolytes on a tour of the gardens.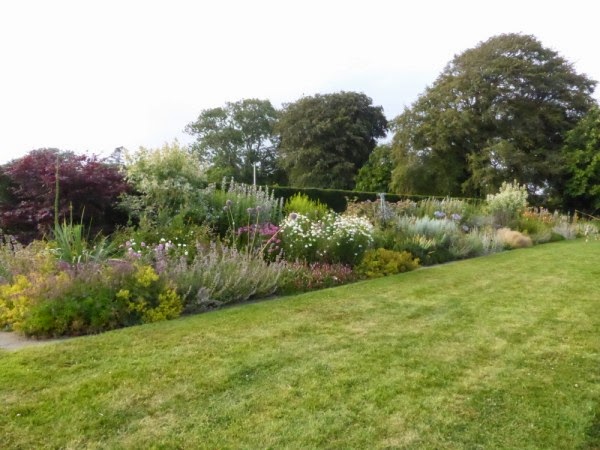 This is one of many beautiful borders.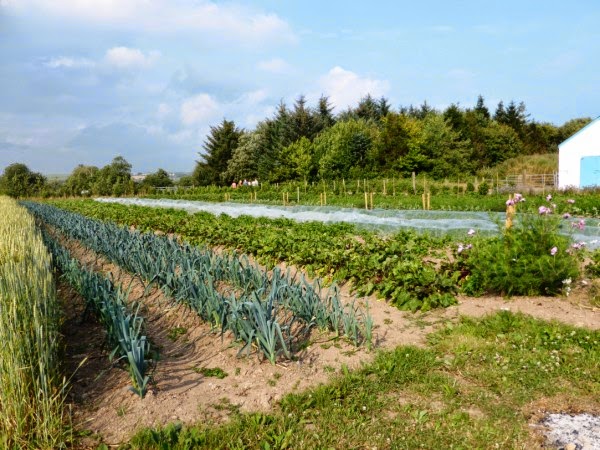 A small corner of the vegetable garden.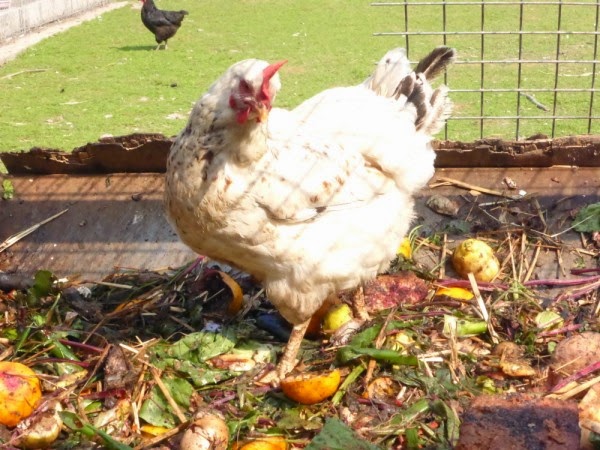 A hen was foraging among the food waste. There is no waste in this operation.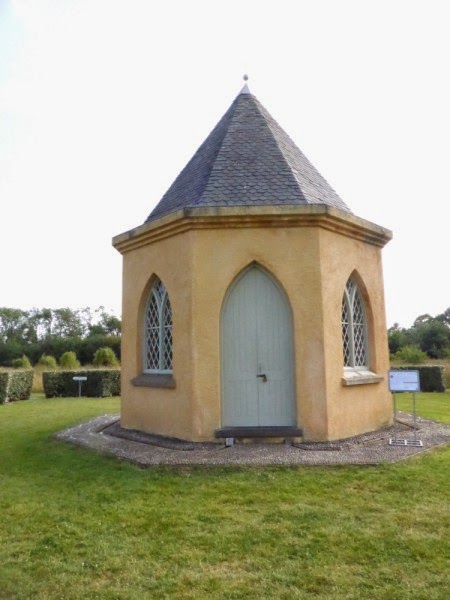 The shell house which stands in the garden.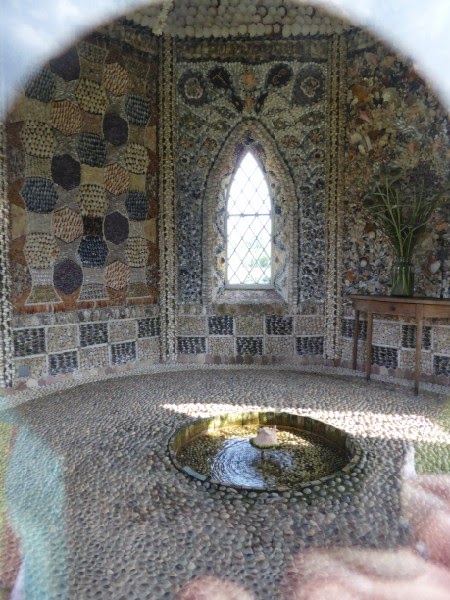 The beautifully decorated interior of the shell house.
These pictures are from the farm. Near Ballymaloo House there is a lovely theatre which is always busy. Angela Lansbury was the big draw on the Sunday after I visited. An exhibition of paintings by a local artist hung on the walls and on the pitch and putt course a display of big outdoor sculptures is on display for most of the summer.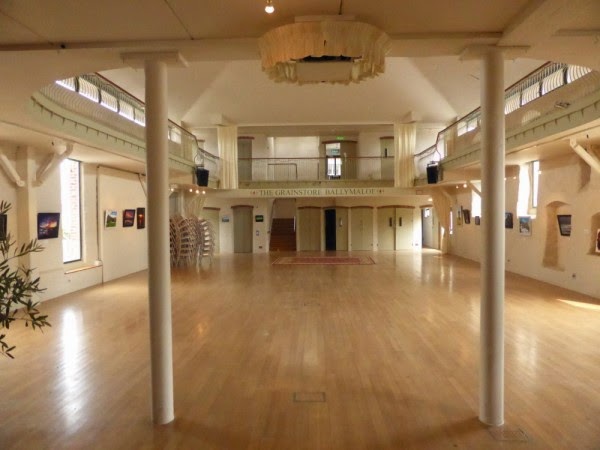 The Grain Store
<<<<<
Cloyne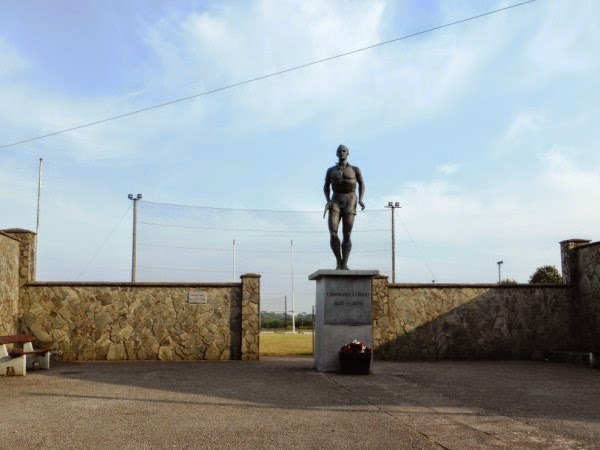 Cloyne is hurling country. Before it was famous for Donal óg Cusack, this man, Christy Ring, was the most famous local man. He is still remembered and revered.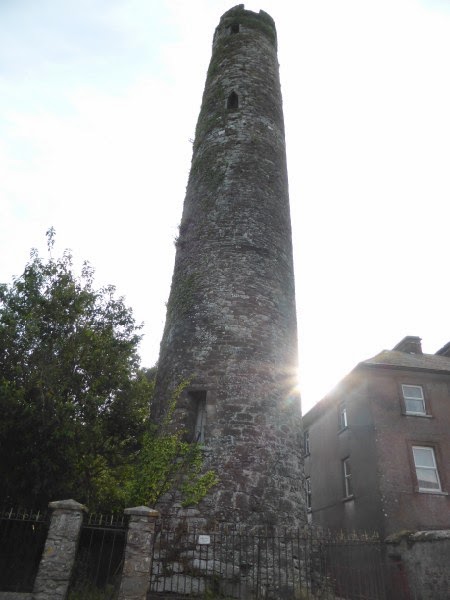 Cloyne also has a well preserved round tower.
<<<<<
That was then; This is now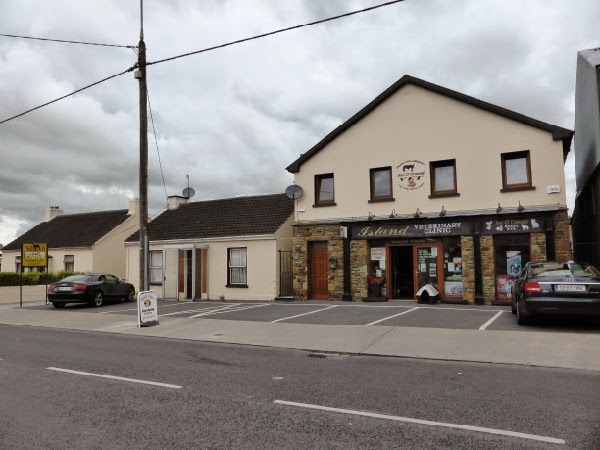 Island Veterinary Clinic
<<<<<<
Glamourous in Main Street