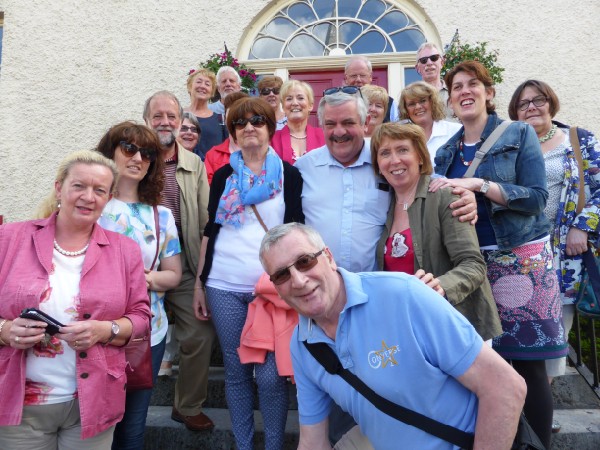 What a pleasant way to spend a summer evening in Listowel! The committee of Listowel Writers week took a walking tour of the town with the acknowledged authority on the history and people of Listowel town, Vincent Carmody. Here we are on the steps of The Seanchaí as we set off. I'm behind the camera.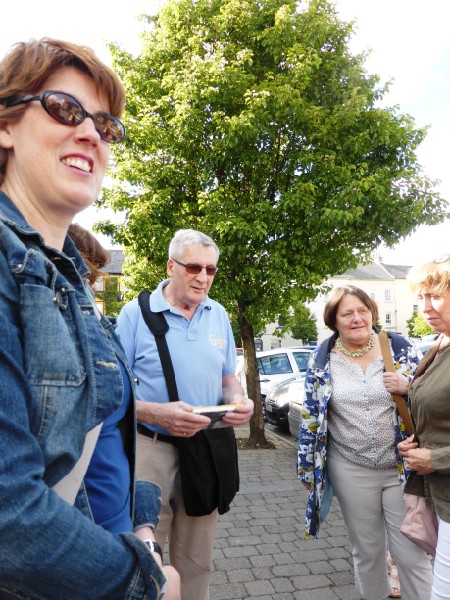 Máire Logue is one of the hard working administrators of the festival so she never gets to enjoy any of the events. She was delighted to have the opportunity to take one of the very popular walks with Vincent Carmody.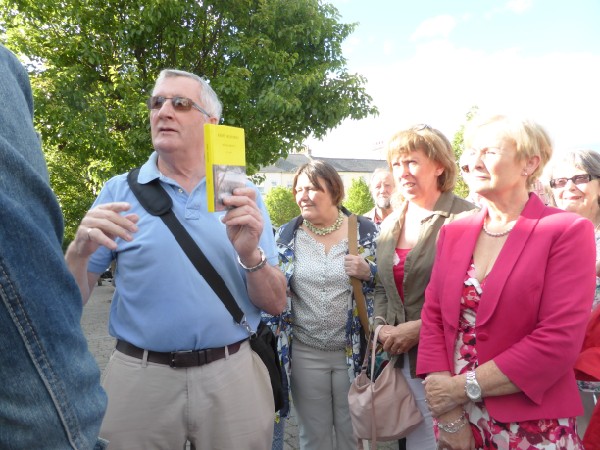 Here Vincent is telling us about Bertha Beatty.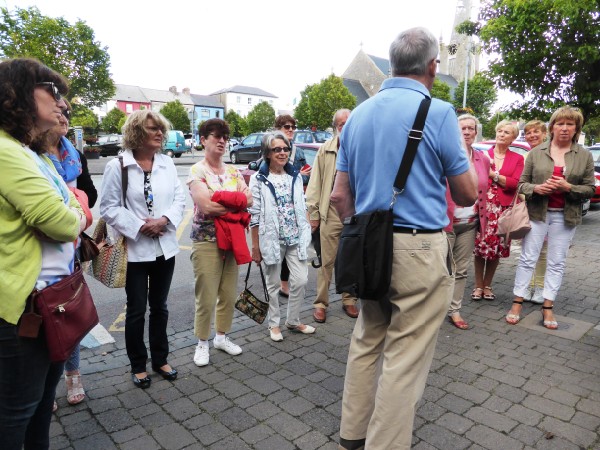 We are outside the house that once belonged to Dr. Dillon, father of the great female aviator.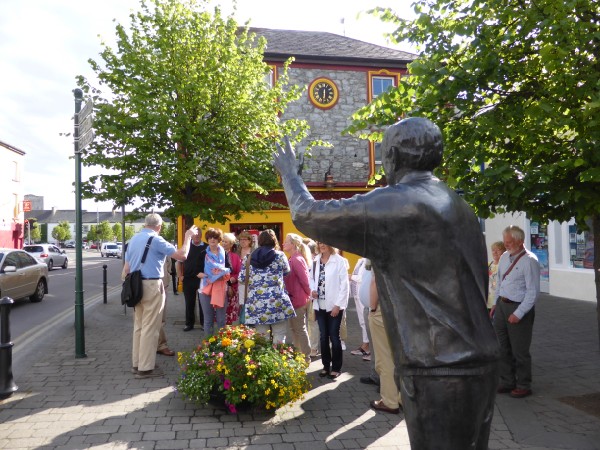 Time to tell us about Tom Doodle and the great rally held in The Small Square.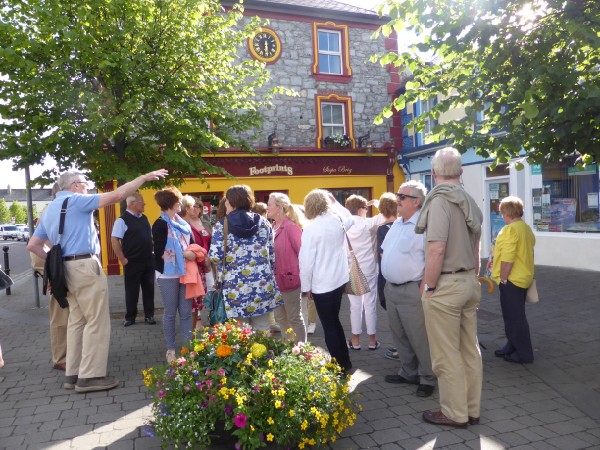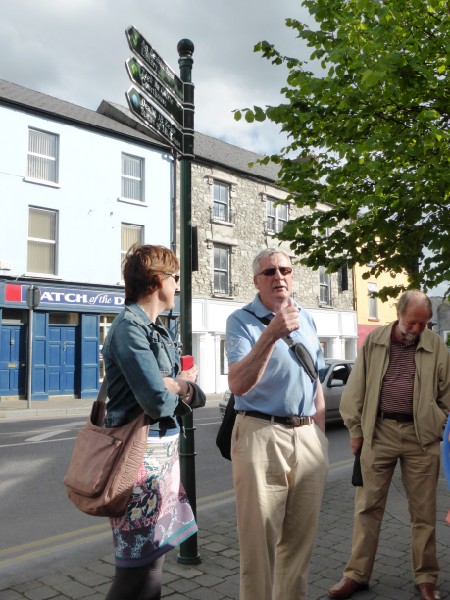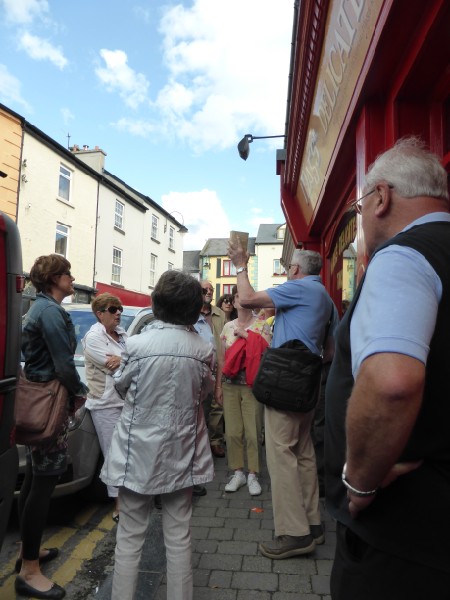 We are across the road from Galvins and Vincent is telling us about shop names and the lovely mosaic work discovered during renovations.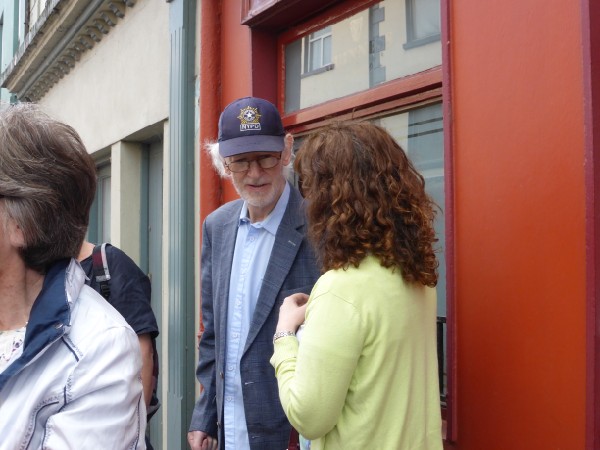 You'd never know who you'd run into on the streets of Listowel. Tom Hickey was in town to play The Gallant John Joe in St. John's.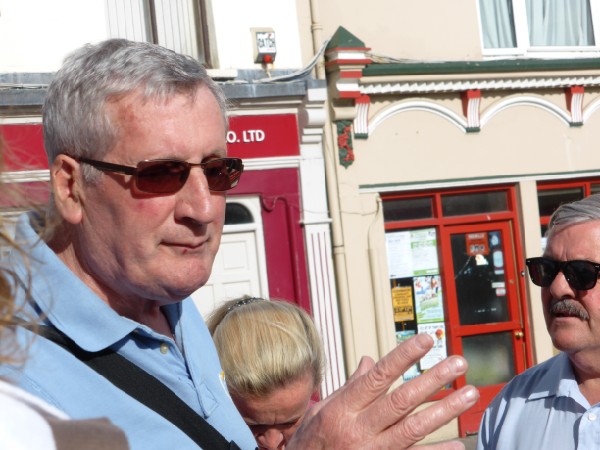 Vincent always keeps faith with a man who contributed much to the town but who is now largely forgotten, Robert Cuthbertson. Bob , as he was known, was the printer who printed many of Bryan MacMahons' ballads. He was the recipient of extraordinary generosity from a Listowel woman who allowed him to live rent free for over 50 years in her house in William Street.
Poor Bob suffered from that most destructive of diseases, alcoholism, and he died in penury. Vincent remembers his funeral as the first he attended in the protestant church. The local schoolboys were encouraged by Bryan MacMahon to attend to pay respect to an adopted son of Listowel.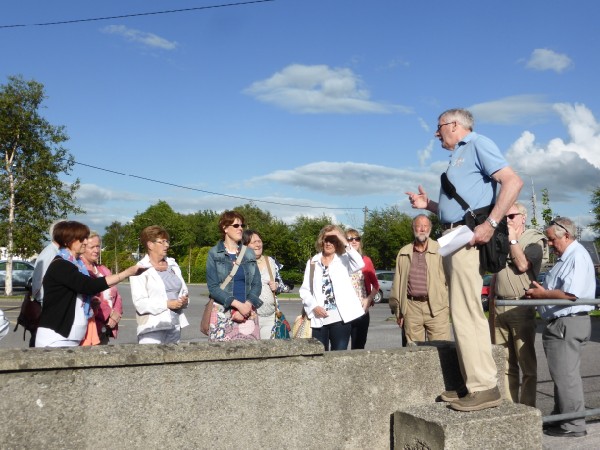 Here Vincent told us about another classical scholar and and teacher who is also largely forgotten in his native town.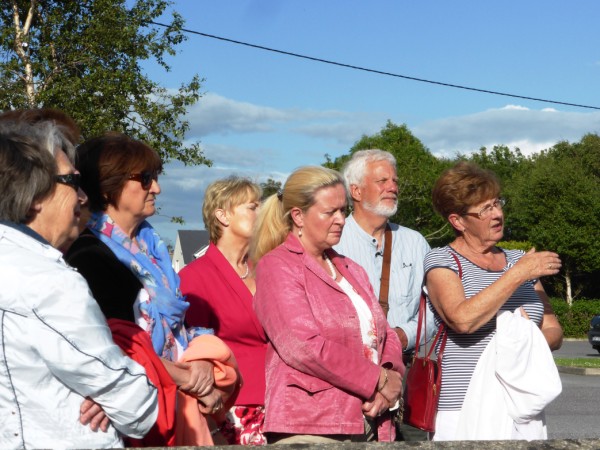 some of the appreciative audience.
<<<<<


Family in Kerry Summer 2015
These are my grandchildren on their way to Summer Camp in Listowel Community Centre:
Verdict: Brilliant.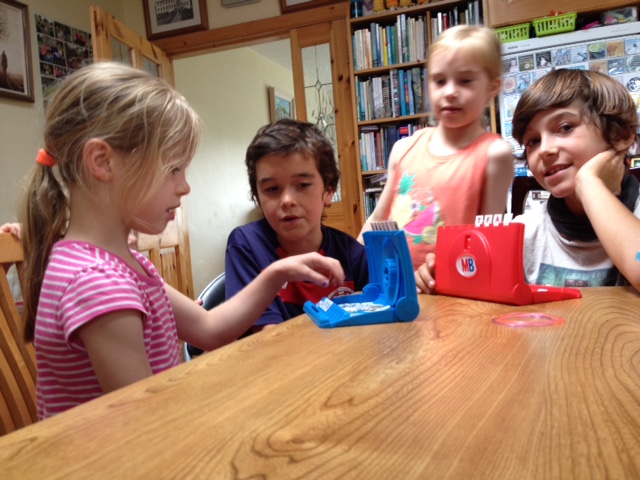 The old games are the best. I suppose Hangman is now electronic but in our house we have an intermediate version; not pen and paper but not on a screen either.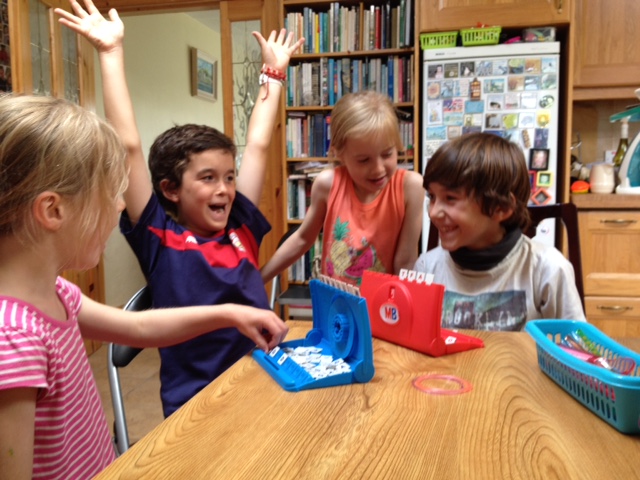 winner alright!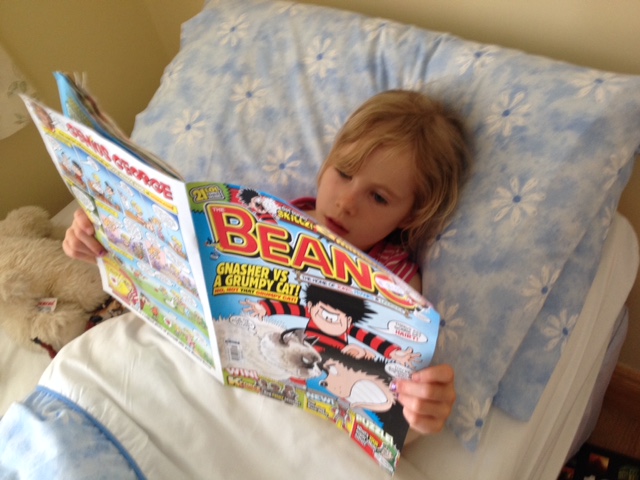 Remember Róisín? She is still in love with comics. Beano is her favourite.
<<<<<<<<
Calling all Clounmacon People