In a very small Co. Cork village called Cloyne, there lives an extraordinary family. This family was famous for producing great hurlers, the outstanding star among these is Donal Óg who went on to gain admiration as an excellent hurling goalkeeper.
In the past week it is another of these Cloyne hurlers who has come to recognition by the national media. Like his brother before him, Conor can write almost as well as he can hurl. Both Donal and Conor have a rare knack of turning a phrase that tugs at the heartstrings. They also both possess a compelling honesty and openness. They have been through the school of hard knocks and come out the stronger for it. I admire them both. I reserve a particular admiration for their strong religious parents who have stood by them and supported them with humour and encouragement in everything they have been through.
Conor's interview with Miriam O'Callaghan is here
http://www.broadsheet.ie/2013/10/30/embrace-the-journey-start-the-journey/
And I'm going to post Donal's article on the pope and Donal's Mammy again:
The mother is delighted with the new pope. Great man. He gets
the bus. He pays his hotel bills. He cracks little jokes. He talks about love.
One Direction for the arthritis gang.
 
Very unpopey yet you couldn't knit
yourself a better pope. He's no George Clooney but at seventy-six, he's just a
spring chicken. The life in your pope is as important as the pope in your life.
And! There's no faint smell of Nazi off him. No taint of child abuse
cover up. Ok. He was at the back of the bus gazing out the window when the
junta in Buenos Aires started disappearing some of his Jesuit colleagues but
look, when the Smart Boy Wanted sign goes up in the Vatican window you don't
expect to find the perfect candidate.
The point is that when the mother and her old friends get down
on their hands and knees to clean the church across the road they're pleased
with the new boss. When they are washing the floor and shining the brass and
polishing the wood and shifting their aching limbs about to do a job that
nobody thanks them for they are happy that the man with the hat gets the bus
from time to time. He's humble. Humility is a good thing for the church to
have these days. Humility and love.
We don't talk much about the pope or his business when I call to
the house of an evening. We talk about what's going on in our mad little
village and we talk about hurling. I was recently decommissioned from the Cork
senior hurling squad after more than a decade and a half of good times and
turbulence. The disappointment at how it was ended. That's what we talk
about. And how the club will go. In our house the pope might get his
picture stuck to the fridge but Christy Ring was the only man we knew to be
infallible and hurling has always been the one true faith.
Still. I'd like to know someday about how the mother feels about
the fact that her son whom she loves won't ever be allowed to get married in
the church that she cleans in the village she has always lived in. The
pope who gets the bus and talks about love is against gay marriage. He's never
been to Cloyne by bus or by car but he's one of the last people on earth who
cares that I am gay. If I find somebody I love the Pope won't be
letting me celebrate that relationship in the church which baptised me, gave me
my communion, confirmed me and which will probably seize my body for burial if
I let it. If I find somebody I love and we settle down and want to share our
home with a child who needs loving parents the pope will have an actual hissy
fit. Gay adoption, he says, is child abuse. That's a pretty big steaming slice
of ignorance for any badged rep of Catholic Church Inc. to be offering to the
customers in this day and age.
In
his new job the man from the Buenos Aires omnibus is in the perfect place to
learn a little bit about the realities of child abuse. By the time he is
finished reading all the reports in his in tray he may conclude that it would
be best to keep priests away from churches and places in the community. Then he
might go out (he has the outfits) and meet some real gay men and women and
educate himself beyond the stereotype.
<<<<<<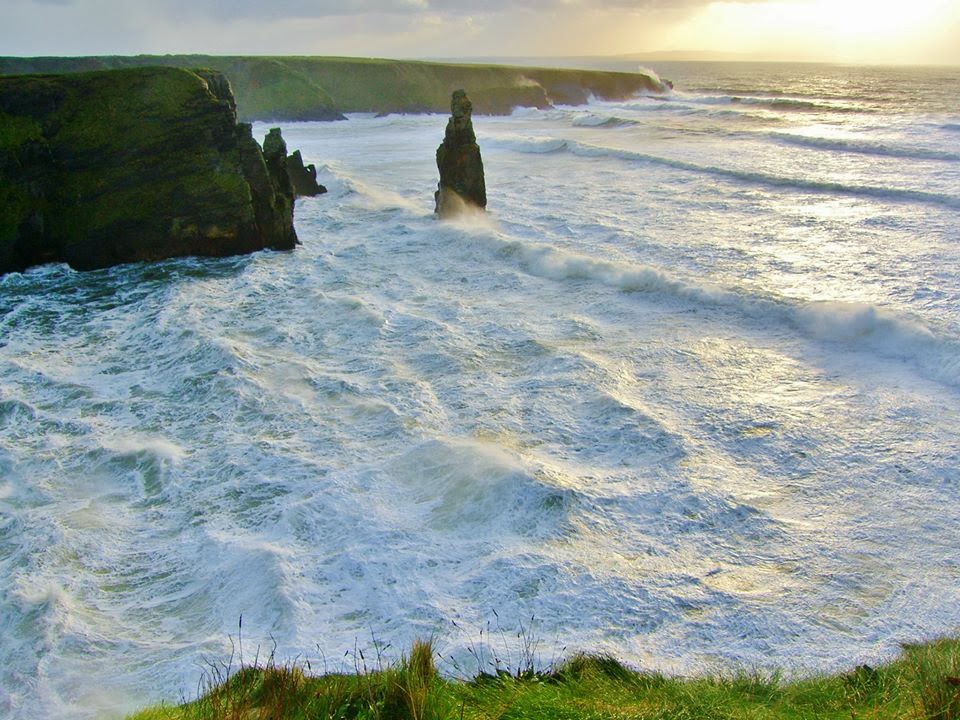 This is Bromore in November a very different place to the Bromore I visited a few short weeks ago.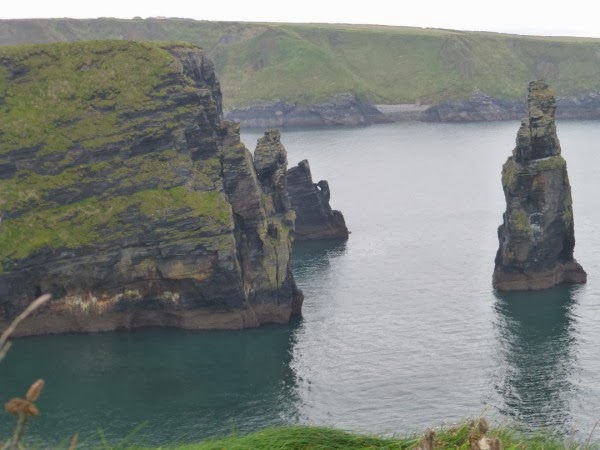 <<<<<<
News from Jimmy Moloney from last nights Council meeting
Parking concessions for Christmas agreed tonight at Town Council meeting.
Monday 2nd – Friday 6th December 2013 Free Parking After 3pm Each Day
Monday 9th – Friday 13th December 2013 Free Parking After 3pm Each Day
Monday 16th – Friday 20th December 2013
Monday 23rd December 2013 Free Anytime 2 hr Parking
Christmas Eve 2013 Free Parking
Thursday 26th December 2013 Free Parking
Friday 27th December 2013 Free Parking
Monday 30th December 2013 Free Anytime 2 hr Parking
New Years Eve 2013 Free Anytime 2 hr Parking
The current arrangements for Saturdays, where there is free anytime 2 hour parking will continue to apply for December and 400 free parking spaces will still be provided in the town.
<<<<<<<
Pastoral visit of Bishop Ray Browne of Kerry to Listowel
http://www.youtube.com/watch?v=0yt_GFtASKw&feature=youtu.be
Music by Listowel Folk Group…..video by Knockanurelocal.
<<<<<<<<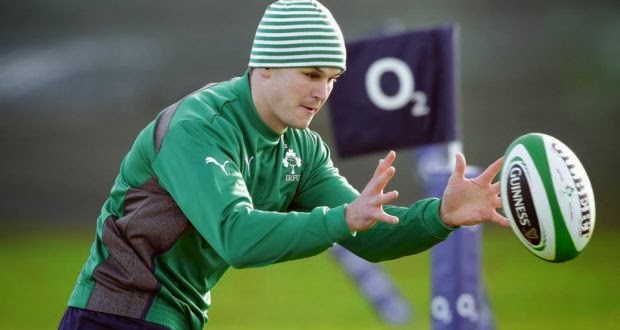 They have poor Jonathan Sexton worn out in Racing Metro. Then they recall him from Dublin and leave him to freeze on the bench for the entire match when they were in dire need of a good kicker. The mystery has been cleared up now. He sustained a niggling injury in the warm up so they decided to let him sit out the match. So he will be fresh and rearing to go for our Samoa match. Their loss, our gain.
<<<<<<