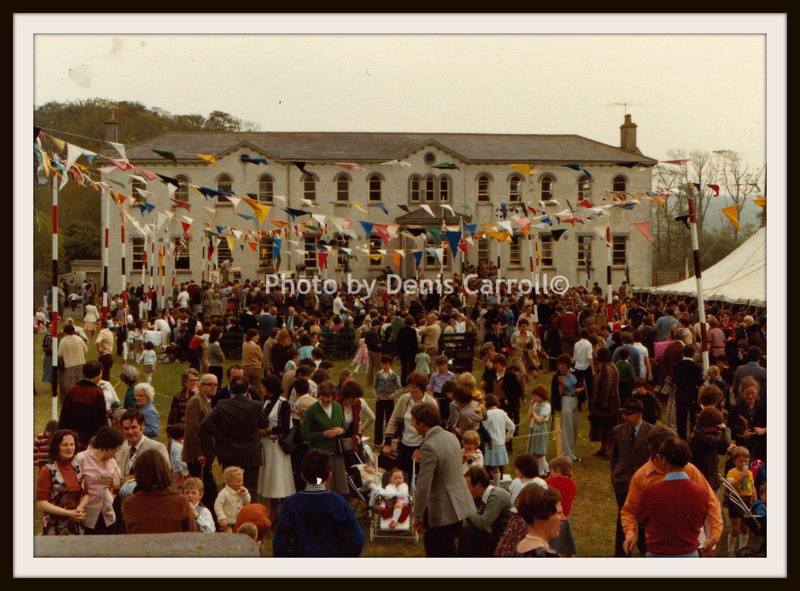 Do you remember this big day in St. Michael's history? Fr. Horgan was principal. We had a weekend of festivities to mark the centenary of the "college" in town. The younger among you might not know that teachers in St. Michael's were traditionally called professors .
The highlight of the weekend was a garden fete in the grounds of The College with the army No.1 band, stalls and side shows and "all of human life was there".
<<<<<<
What on earth?
This great picture comes from my Bord na Mona connection. It is a railway bike, especially designed for riding on railway tracks. The BnaM employee could tie his shovel to the crossbar, store his bucket on the platform underneath the saddle and ride along the track to the site where repair work was needed.
<<<<<<<<
During the summer, Mount St. Lawrence Cemetery in Limerick put its records on line. Ger Greaney looked up some ones with a Listowel Connection for NKRO.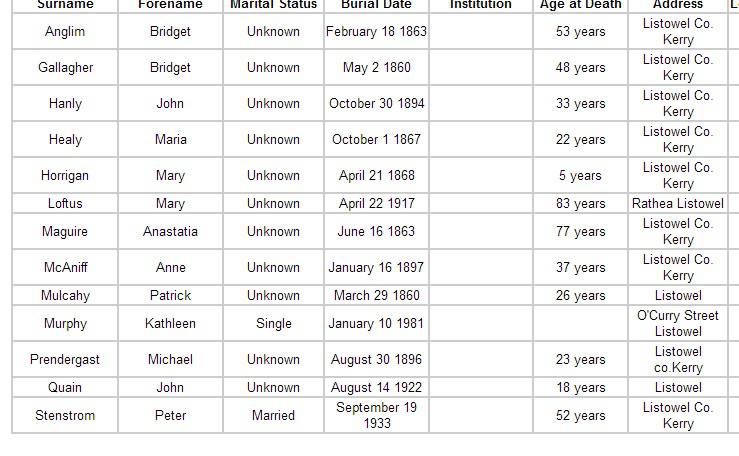 <<<<<<<<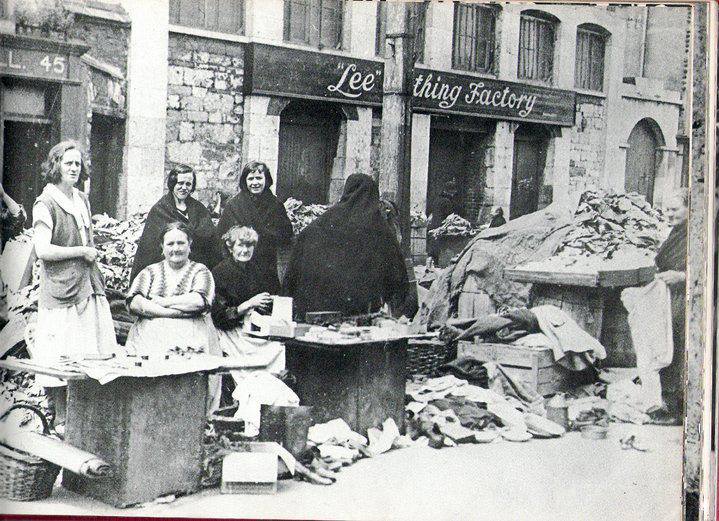 These ladies are traders on Cornmarket St. in Cork. The women were often referred to as shawlies. Their descendants held a Gathering event; The Cork Coal Quay historical festival in August 2013.
<<<<<<<<
If you missed the story of Bridget Ryan on Kerry today on Sept. 9 you can get it on the Radio Kerry Podcasts Page
I will alert you in good time about the TG4 documentary on the same subject.
It seems that Google Feedburner which brings many followers an email with new material I have posted is lagging a bit behind these days.
<<<<<<
Michael Sheehy R.I.P.
Michael, formerly of No. 8 Main Street and Yonkers, N.Y. passed away at the weekend. Michael remained close to his Kerry roots throughout his life. He loved Race Week and when he could not be here with us for it he followed the action on the internet from his New York home. He skyped Vincent Carmody regularly and Vincent and Michael's brother, Gerry, who visited him regularly, brought him all the news from home.
Michael's late brother, John, was the driving force behind the Listowel thread on Boards.ie for years and it was his encouragement and support that prompted me to post regularly with photographs from town. Since starting this blog I have left Boards.ie but Michael checked in regularly to both places for any news of Listowel.
I extend my deepest sympathy to his family in N.Y. and the three remaining Sheehy brothers.
May the sod lie lightly on this true son of Listowel.
<<<<<<<<<

200 school children walked the course and met a trainer at Listowel racecourse in a Go Racing initiative.