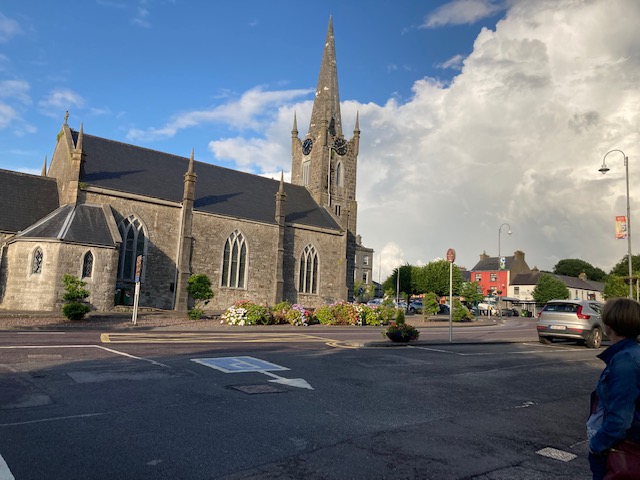 What a difference a week makes; St John's under cloudy skies in June 2023
<<<<<<<<<<<<
Corpus Christi Processions
This year the feast of Corpus Christi fell on June 8. The tradition is to hold a processsion preceeded by this year's first communicants on a weekend near the date.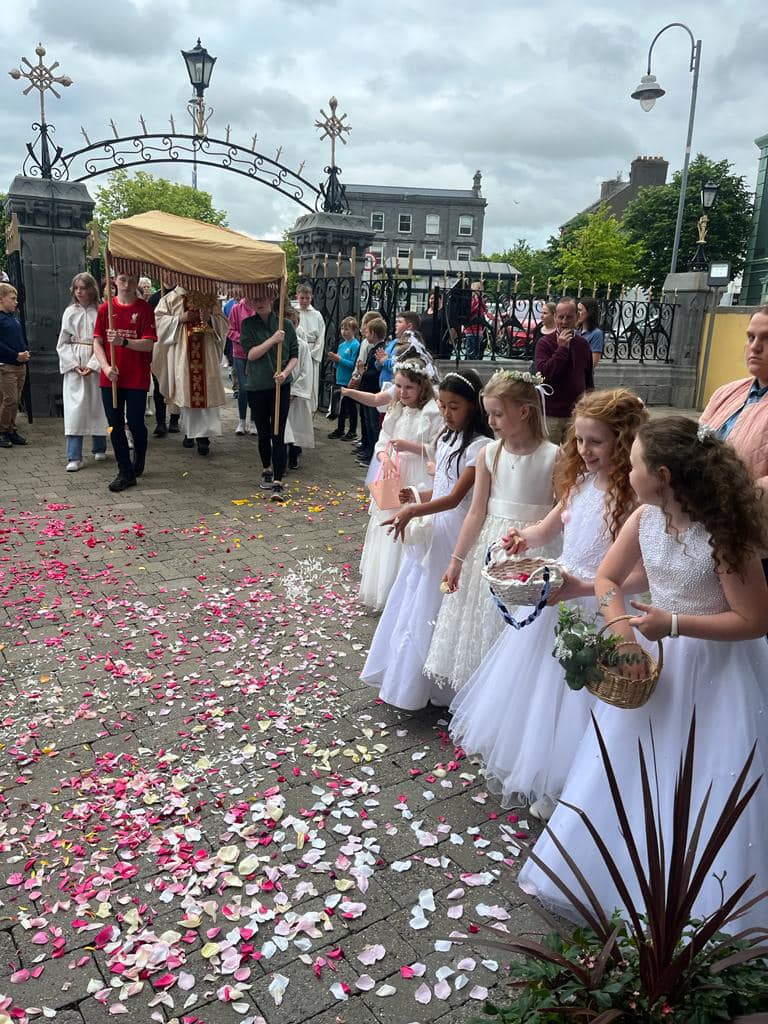 Listowel procession photo from Listowel Girl's Primary Facebook page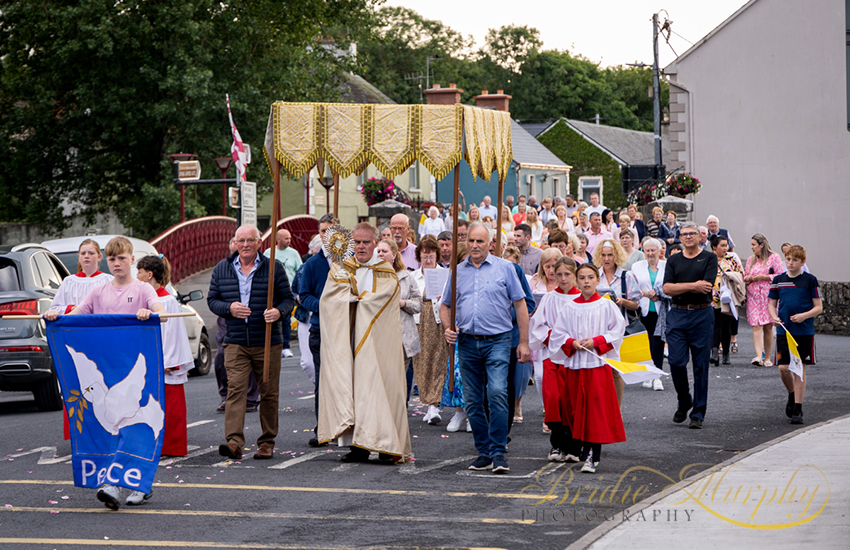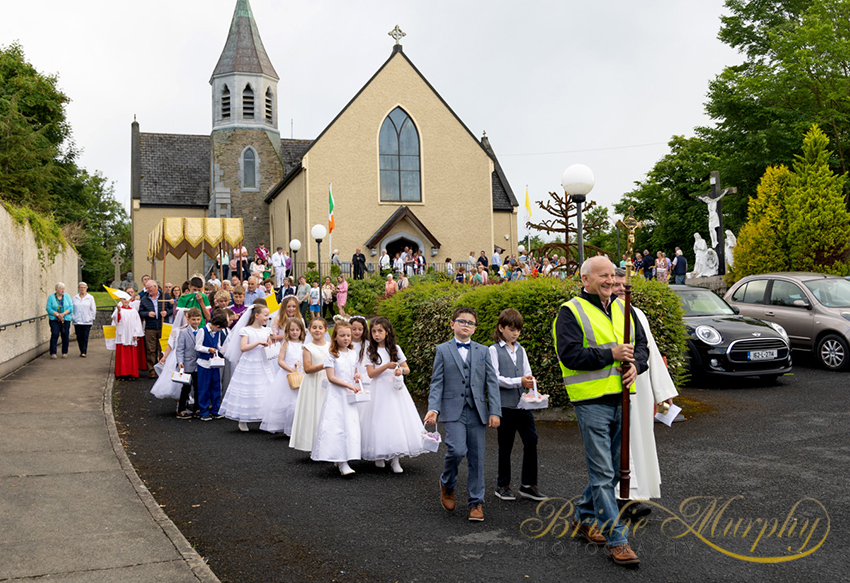 Athea parade photos by Bridie Murphy
<<<<<<<<<
In Kerry Writers' Museum
Even a short visit to Listowel gives time to take in some of our lovely visitor attractions.
Last week I accompanied Phil to Kerry Writers' Museum.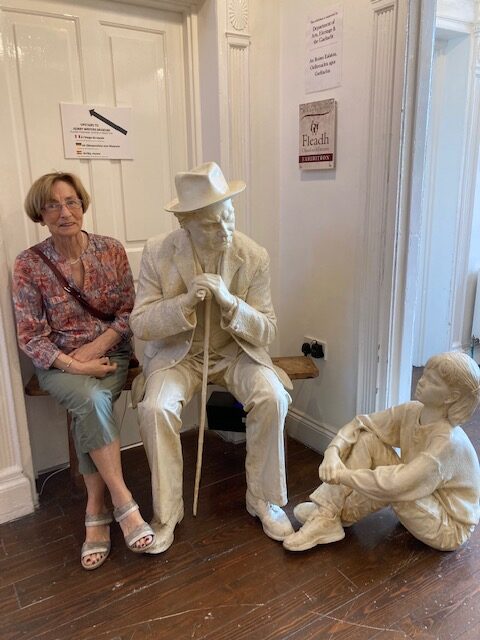 Our visitor centre in the square used to be called The Seanchaí. A statue of Eamonn Kelly, Seanchaí, greets visitors at the foot of the stairs.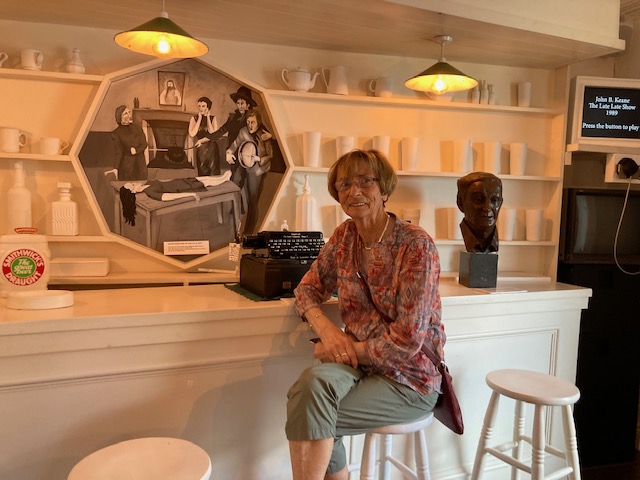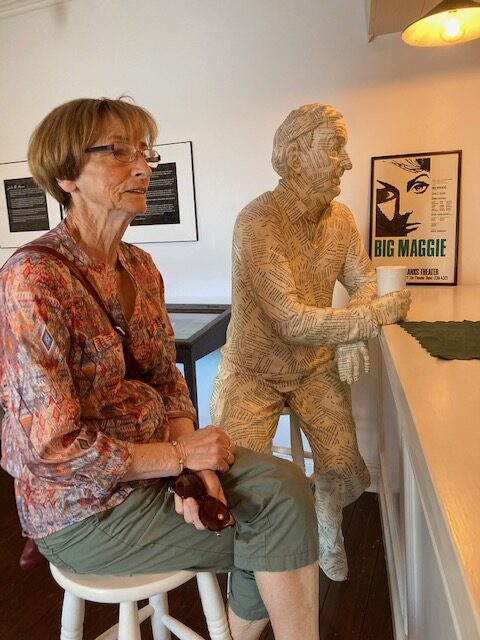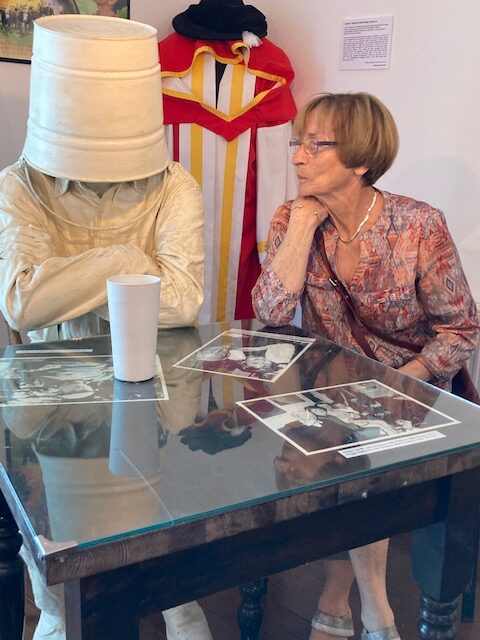 Phil enjoyed the John B. Keane room. She remembered attending his plays and always enjoying his writing.
I was anxious to show her the Michael O'Connor corner. The beautiful pieces look marvellous under the light in their climate controlled cabinets.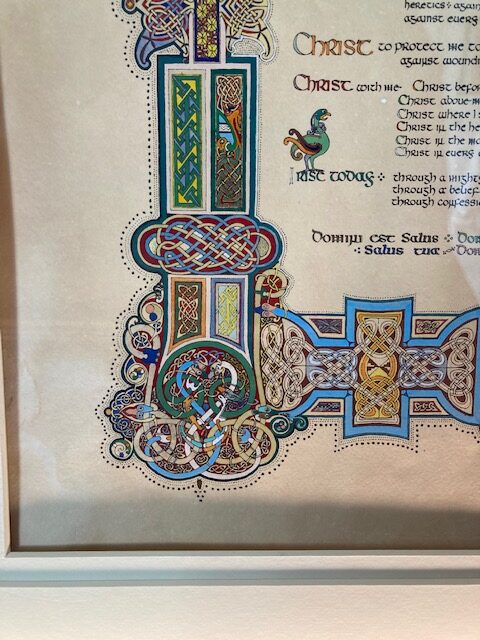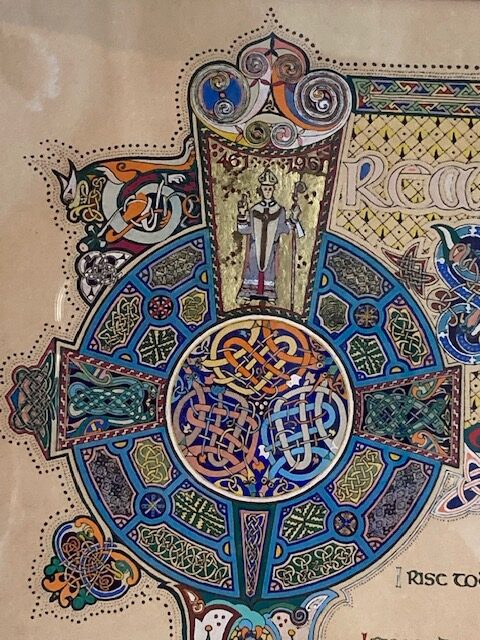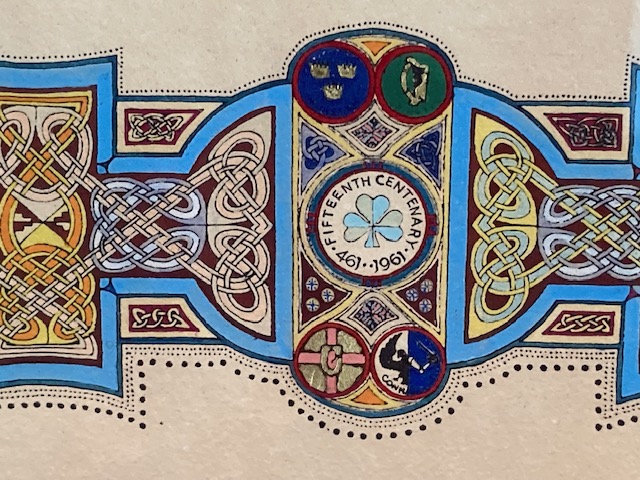 When you look closely at the above details on the St. Patrick's Breastplate scroll you will be amazed at the intricate detail achieved by this super talented local artist. I hope many many Listowel people visit the exhibition this summer. You will be amazed.
<<<<<<<<<
Varying Shades of Dolly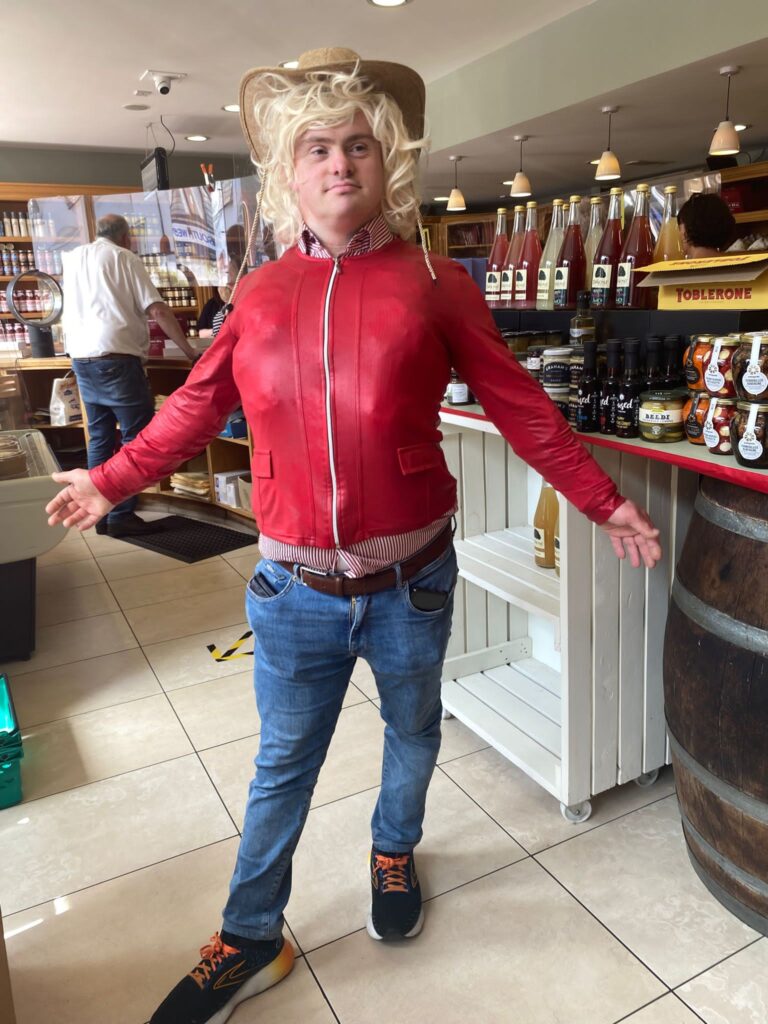 Brendan O'Sullivan rocking the denim and stetson look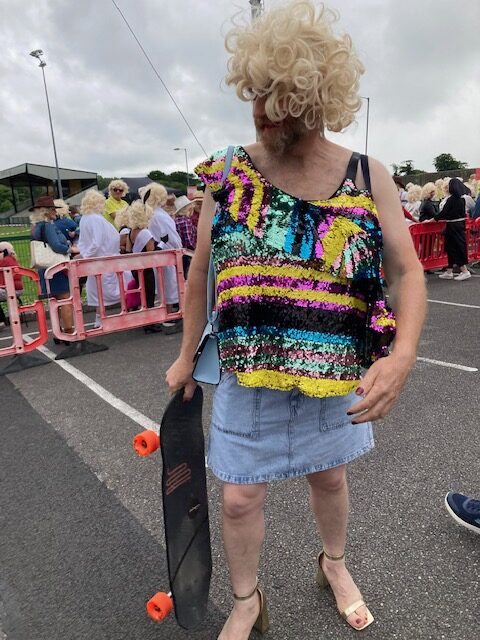 Most people accessorised with a guitar, this man brought a skateboard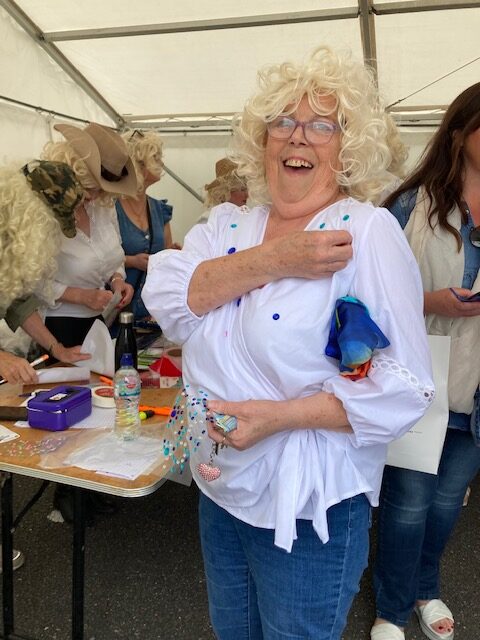 I met Phil adding a few sparkles to her outfit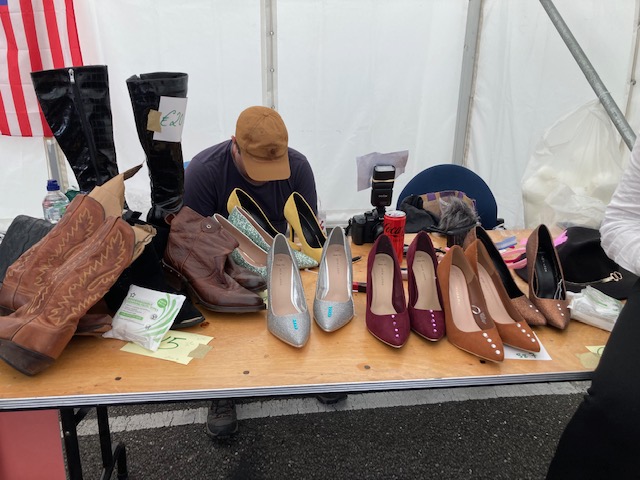 If your footwear was too undollylike, people in the Costume Fixing marwquee had plenty of high heels to cowboy boots available.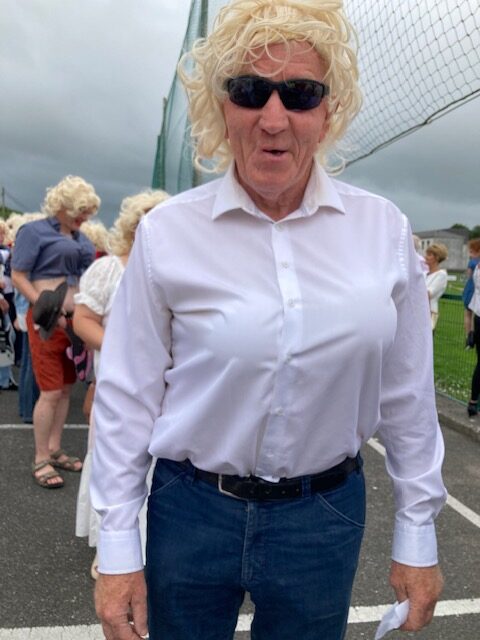 Jimmy Deenihan as you have never seen him before.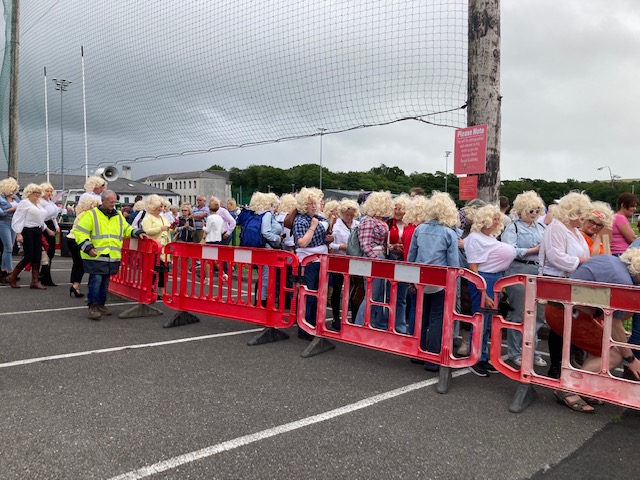 The queue moved along slowly but in good form. Everyone had to be photographed and braceleted for the record.
<<<<<<<<<<<<<
Meanwhile in Ballybunion
Ballybunion Golf Club annual captains' weekend was a huge success raising funds for seven local charities.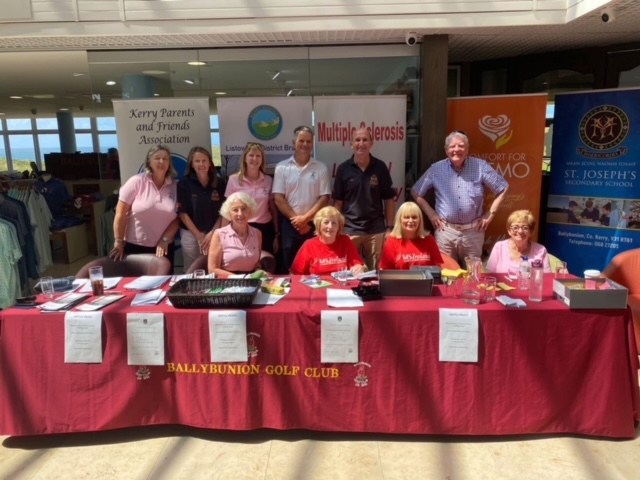 <<<<<<<<<<