Lovely Tidy Listowel
Monday next, June 17 2019 Nationwide on RTE1 will feature Listowel.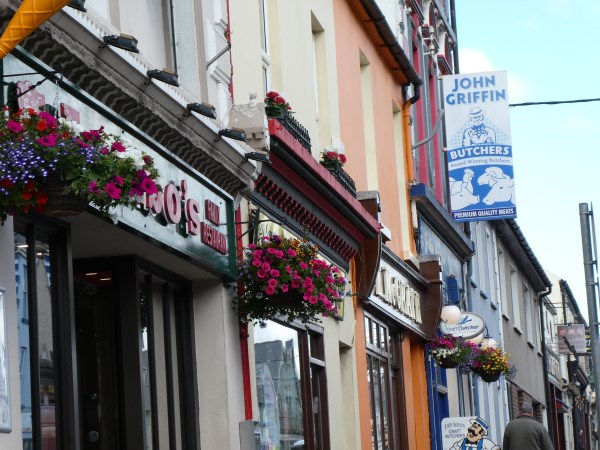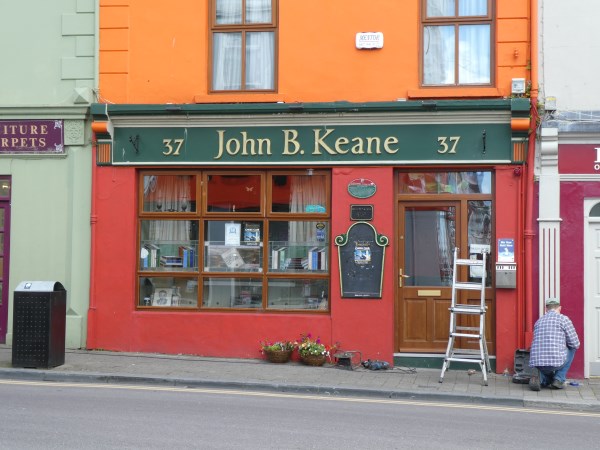 Everywhere you look in Listowel these days you will see flowers. Hanging baskets are everywhere. As I passed by one of Listowel's most famous public houses I spied a workman putting up brackets for hanging baskets.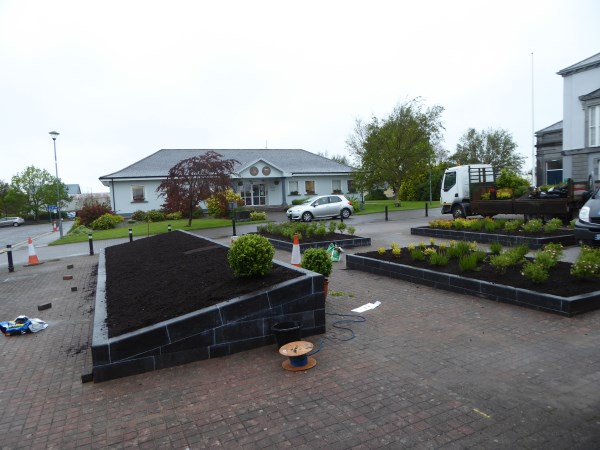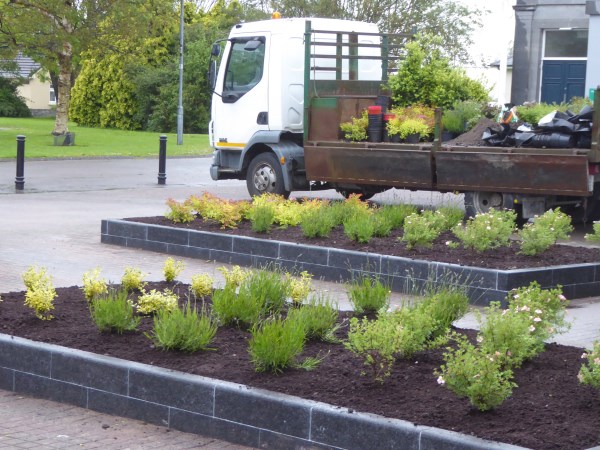 This planting in the plaza outside the courthouse is coming along nicely.
<<<<<<<<
U.S. Visitors with Deep Irish Roots
Some U.S. Irish people absolutely love this country and are constantly drawn back to us. I've mentioned Mike and Sue Nilsson before. Here they are at Writers' Week with Máire and Eilish.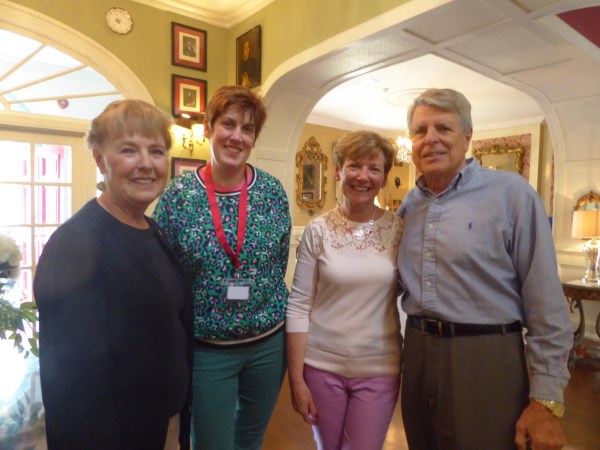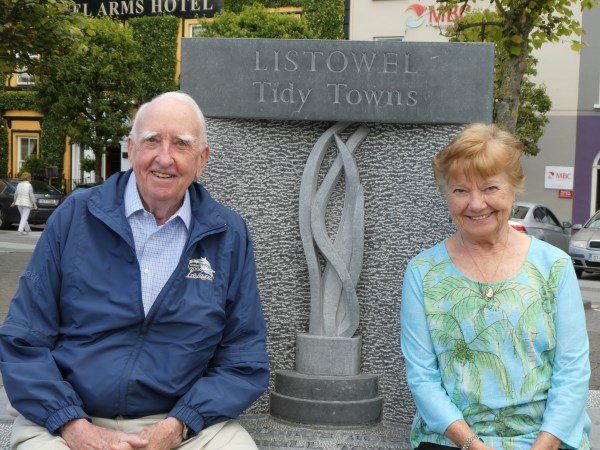 On Monday, June 10 2019 I met this lovely couple who love Ireland in general and North Kerry in particular as much as any native. This is John and Lillian Linehan of Florida and formerly of Moyvane. The Linehans have roots in Kerry, Cork and Mayo. They lived for 12 years in Moyvane where they happily lit their open fire even at the height of our summer. They come to Ireland for their holidays every year. They have only missed one year in the past 19. John is a loyal follower of Listowel connection. It was lovely to meet them again.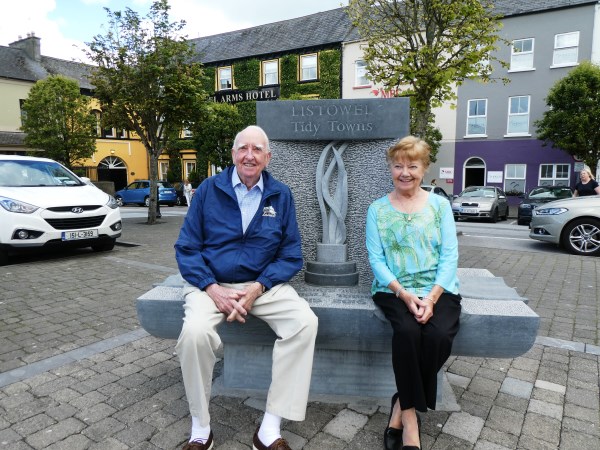 I photographed John and Lillian on the Tidy Town seat in Listowel Town Square, at the heart of things.
<<<<<<<<<<
Crane in Listowel Skyline
During the Celtic Tiger era we came to see cranes as a sign of progress to prosperity. This one is to be seen at Greenville these days.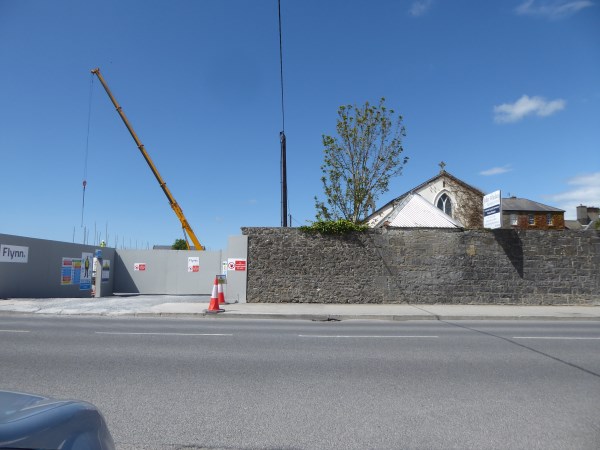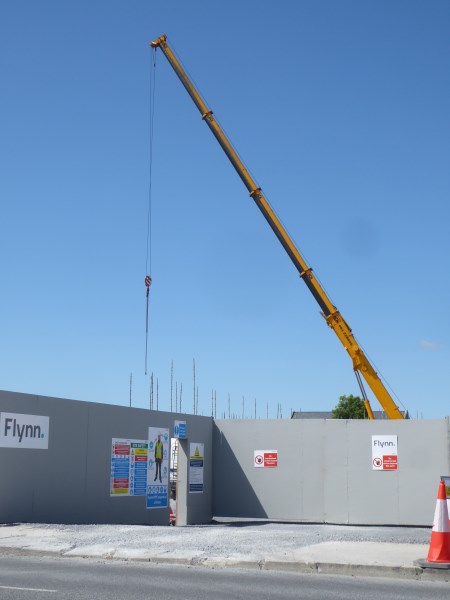 <<<<<<<
Summer Time is Story Time at Woulfe's Bookshop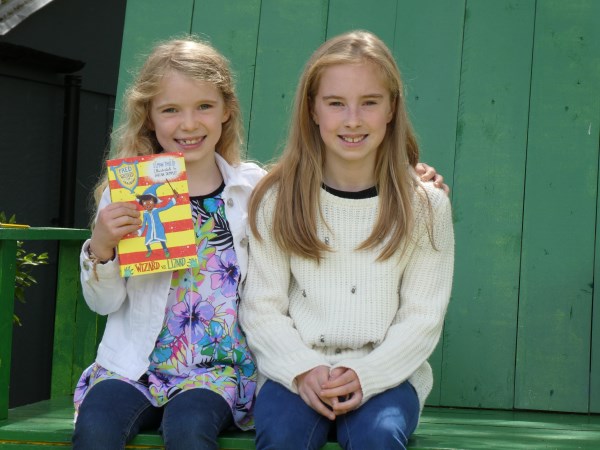 If the children in your life love books, Woulfe's Bookshop, Church St. is the place to be on Saturdays, beginning Saturday next June 15 2019. Brenda's very popular children's story time is back again this year.