The Confraternity
When I was growing up in Co. Cork all the local men of standing in the parish belonged to the Sacred Heart Confraternity. It was a kind of Freemasons for Catholics, all male, secretive and dedicated to "doing good works". Once a month they had their meeting/prayer service/retreat on a Sunday evening. the church was divided into sections with a banner at the end of the seat where that section sat. I dont know what went on at these services but if it was anything like the sister society for women, The Sodality of Our Lady, it was just praying. The Sodality had a bit of a uniform…a blue cape which we made ourselves and we wore a veil.
The below photographs come from a Limerick website :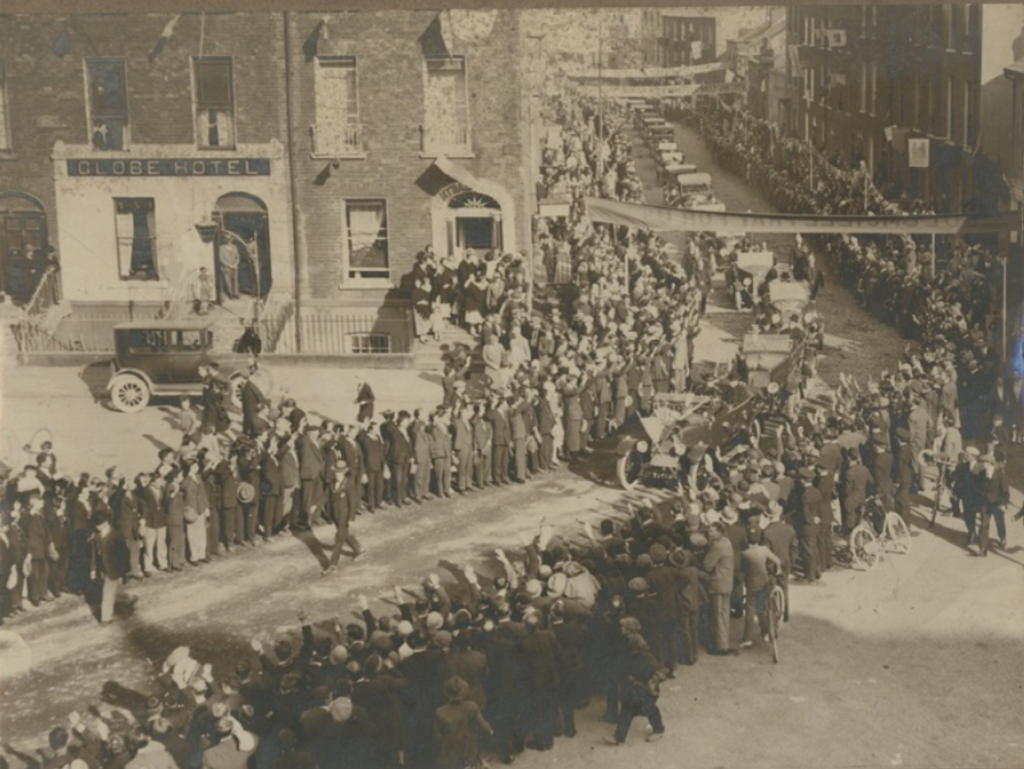 Jubilee of The Confraternity 1928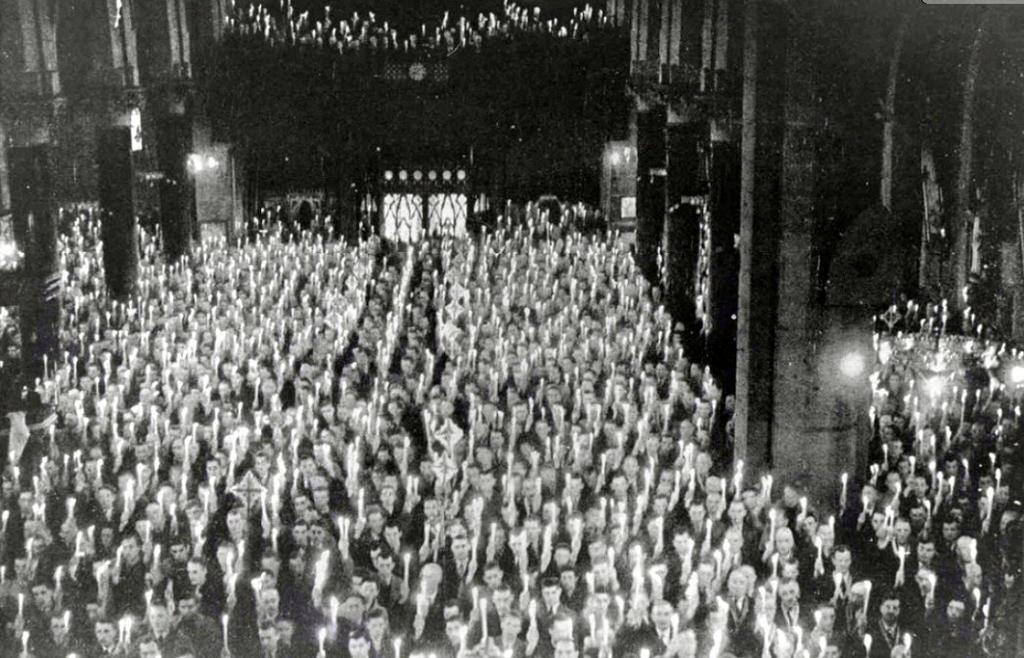 Confraternity procession 1930
Confraternity banners on display in the Limerick City Museum
Fr. Connolly's address to the confraternity in Limerick in 1951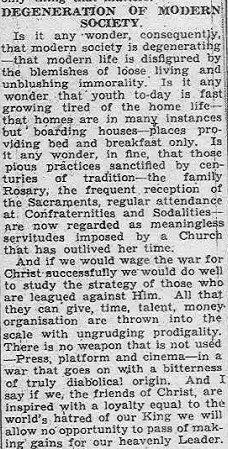 <<<<<<
Remember this?
Photo by Patrick Casey, London
<<<<<<<<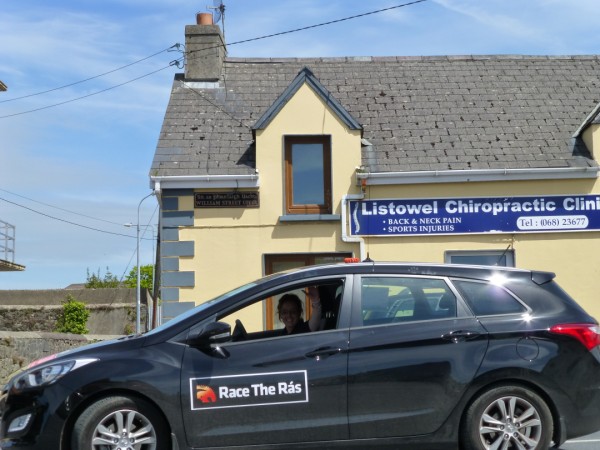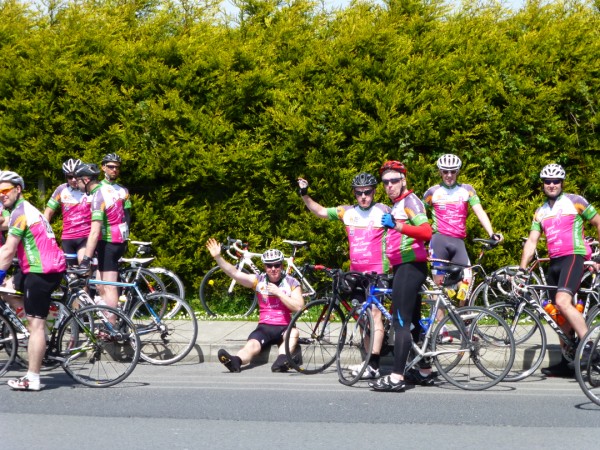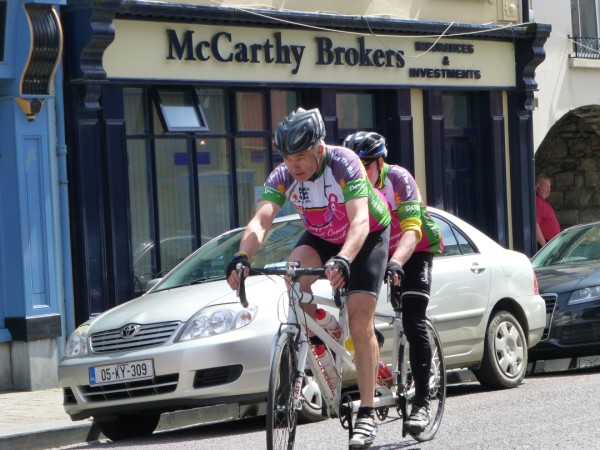 In conjunction with the Rás there is a charity cycle taking place ahead of the actual race. These men and women are raising money for research into Breast Cancer. They hit town before the racing cyclists and they got a great reception.
Everywhere you looked there were cyclists, bicycles or cycling paraphenalia.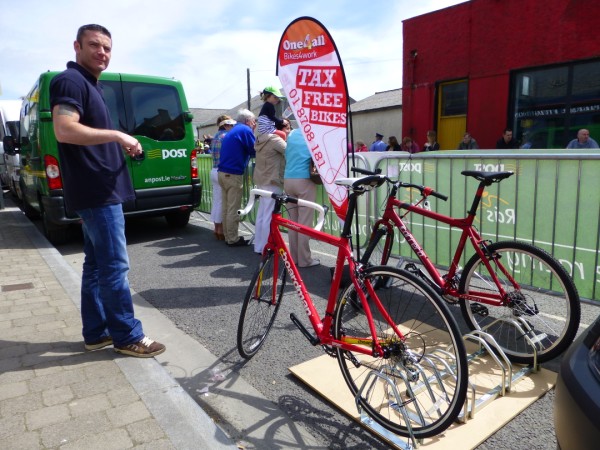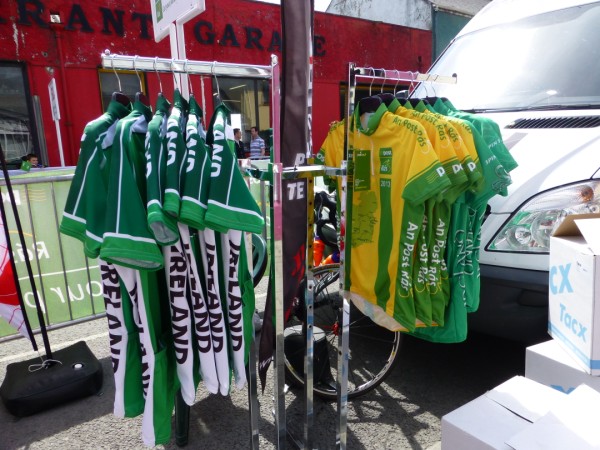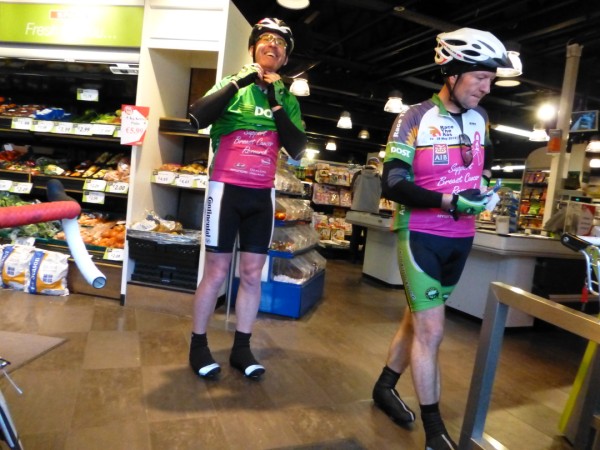 It warmed my heart to see Listowel cycling families out in force. I met the McCarron family, so many of whom have spent many happy hours on bikes.
<<<<<
Jer took a video of the race going through Athea
http://www.youtube.com/watch?v=hfNEs-FeDAU&feature=youtu.be
(more tomorrow)
<<<<
Charlotte Greaney has just been chosen as this year's recipient of the Nano Nagle Award at Presentation Secondary School ; an honour well deserved by this model teenager.