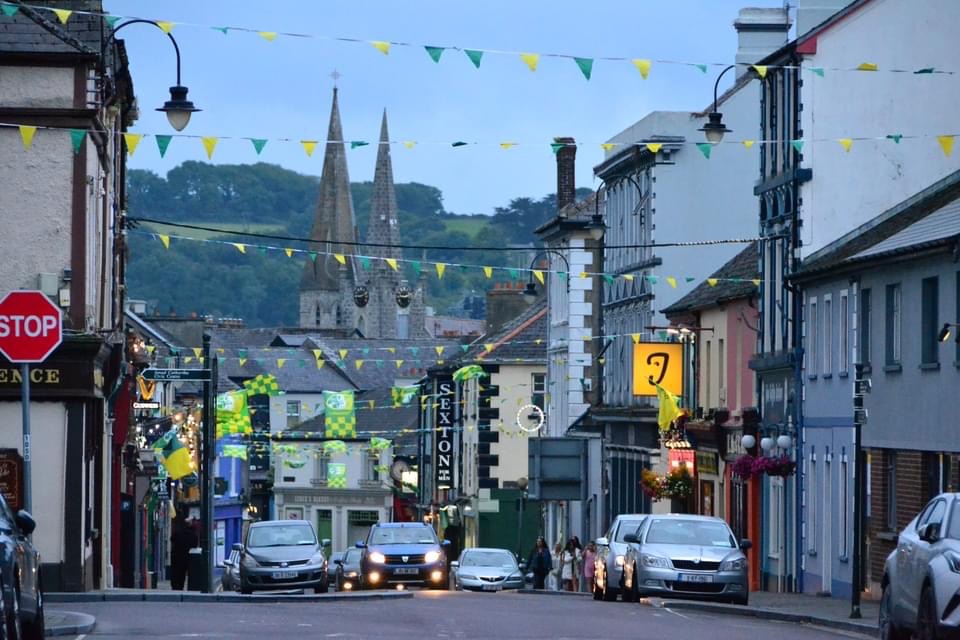 <<<<<<<<<<<<
A Ragged Robin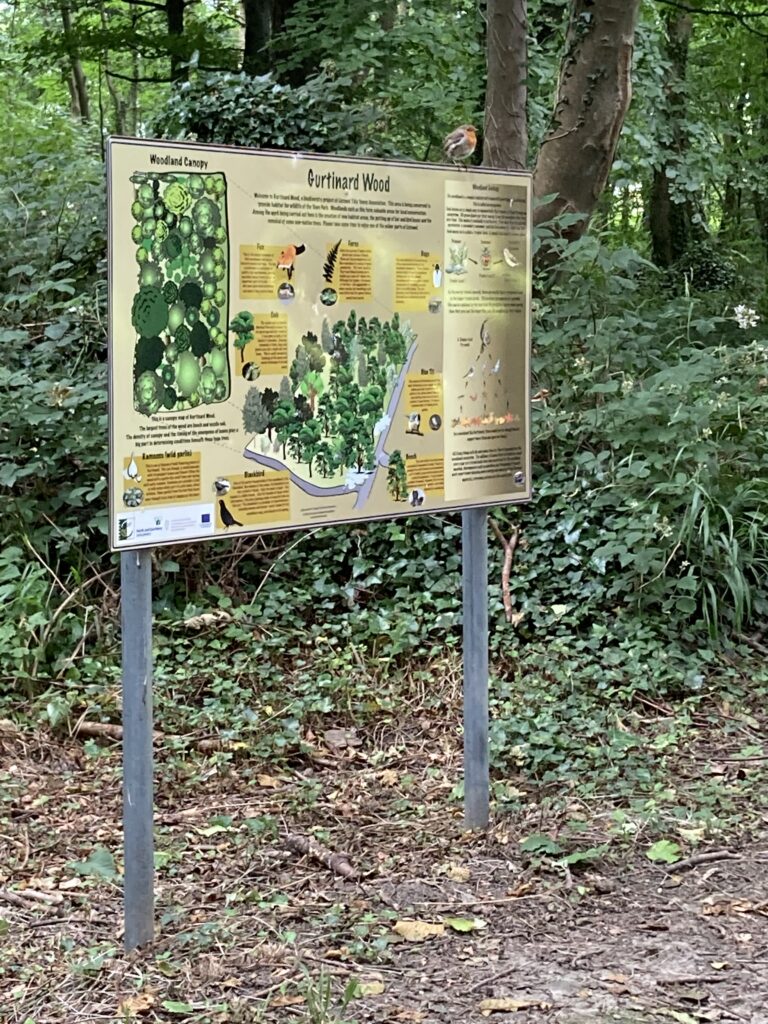 As I was walking my canine visitor through Gurtinard Wood I spotted this friendly robin posing on a sign telling us all about him and the other fauna we might meet in these parts. He waited for me to get a close up. Not looking his best, I thought. A bit ragged! Maybe he is only a baby and not fully into the complexities of feather preening yet.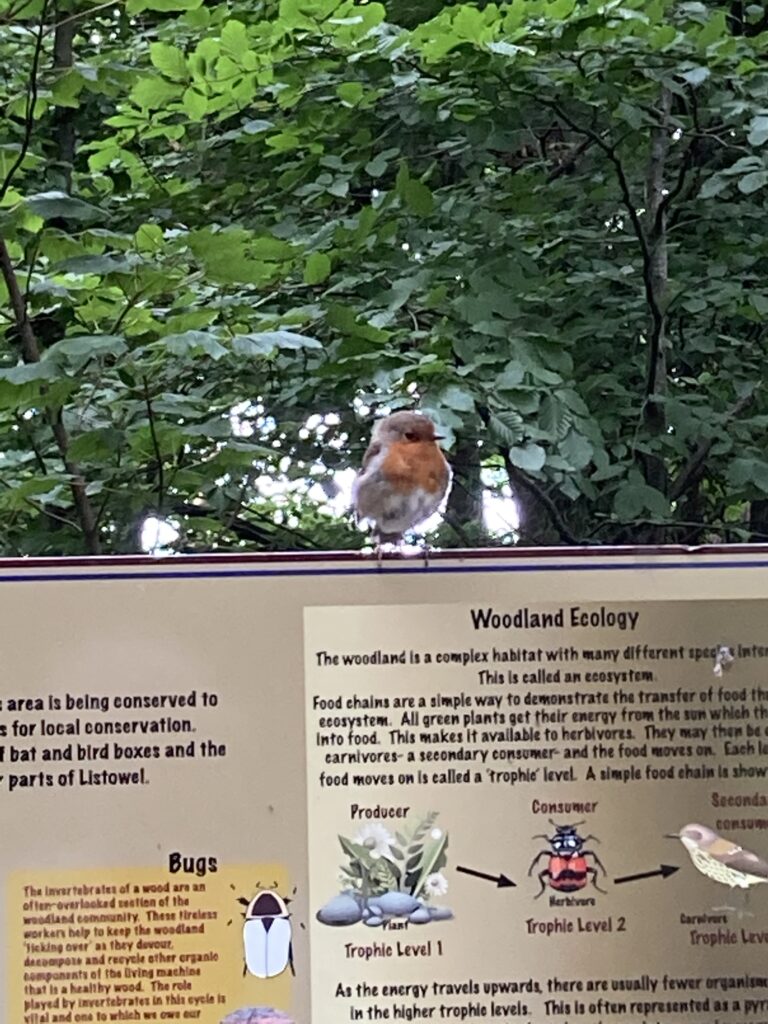 <<<<<<<<<<<
Hawthorn Drive
This small estate is a well deserved winner of many Tidy Town prizes.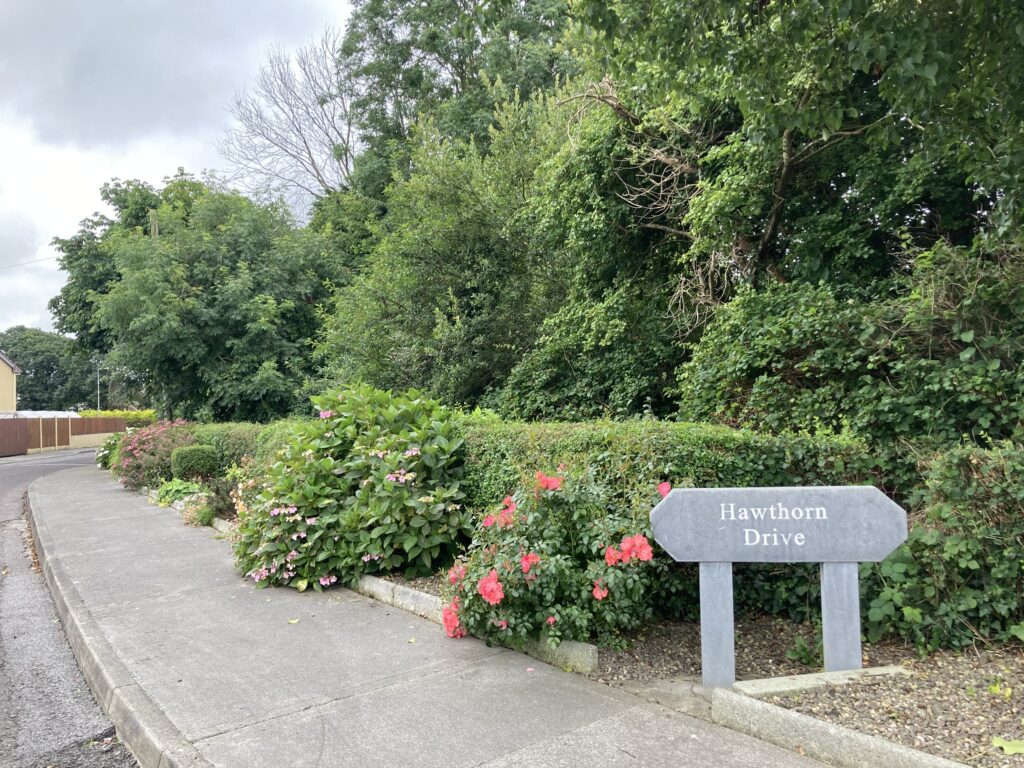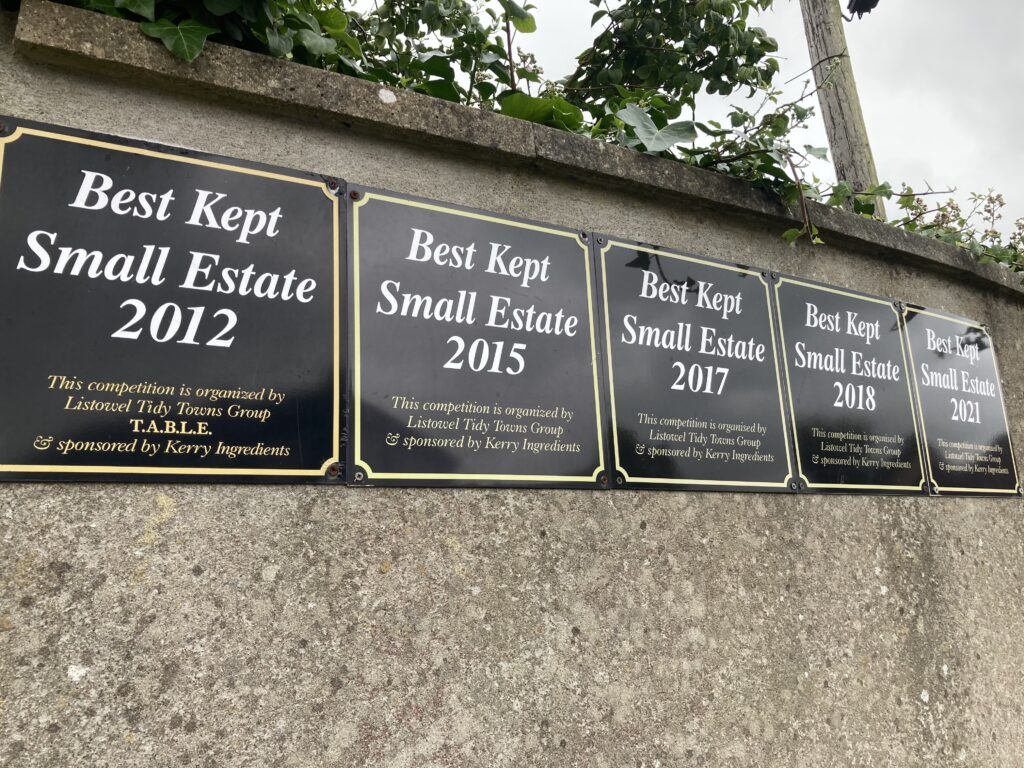 <<<<<<<<<<<
On the Eve of the All Ireland
Dan Doyle who grew up in Kerry's Black Valley and now lives thousands of miles away in the U.S. Looks forward to All Ireland Sunday
July 23 2022
So tomorrow is the All Ireland final football match in Croke Park in Dublin. Two counties made it through after playing all year. This year it is Galway and Kerry. Tonight these players will sit and think about tomorrow. It is a time to reflect on a life with the ball. They start as young lads and some make it this far.
It takes a lot of help to step on that ground at Croke Park, a lot of luck, a lot of hours alone training, a lot of meditation and a family who leave them alone to get the bodies in tip top form. To play tomorrow is an honor. This game is an amateur sport played by the fittest 30 men in the world.
I have had the privilege of knowing a few who made it this far. I have had the privilege of knowing a few who won All Ireland medals and to their dying day they remembered that game for the rest of their lives. One friend won two and he had them made into a bracelet for his mom. When she died she made sure he got them back. Most of us who win medals really think little about them but an All Ireland medal is something special.
Tonight will be hard to go to sleep and tomorrow they will lace on the boots and march behind the Artane Boys band and when the referee blows the whistle all the nerves will go away. It will be tense in the beginning. Bodies will be tense and then it will start to flow.
If it is a good game the referee will be mostly out of it. It is a place where names are made. It will be all over and they will shake hands and swap jerseys. They will go home to Kerry and Galway and they will play it over in their minds for years. People will shake their hands and congratulate them if they win, but for those 30 tomorrow it is a world away from everyone except those men between the white lines.
It is actually a beautiful game to watch when it is played the way it is supposed to be played. Some will retire. Some will see they are too old as it is a young man's game and as winter winds blow off the mountains players will hang the boots up, some forever. Anyway lads I am glad it is Galway and Kerry, two great sporting counties and tomorrow night we will have a winner.
I used to love the third Sunday in September when Kerry played in Croke Park. I have seen a lot of good times and a lot of heartbreak too when we lose , I will listen on the radio to Ambrose O'Donovan in America. I could be anywhere looking at it on these big screens but I will do what my father did in the Black Valley when we listened to Kerry V Armagh long ago in 1953. I just wont hit the Pye Radio with a stone hammer just because the battery died as Mc Corrig was taking the Penalty.
Good Luck lads tomorrow and it is our honor to watch Gaelic games all over the world.
<<<<<<<<<<
Meeting Your Heroes
When Breda Ferris was in Croke Park for the All Ireland Senior Football Final 2022 she snapped a few famous GAA people only too willing to pose with young and not so young fans.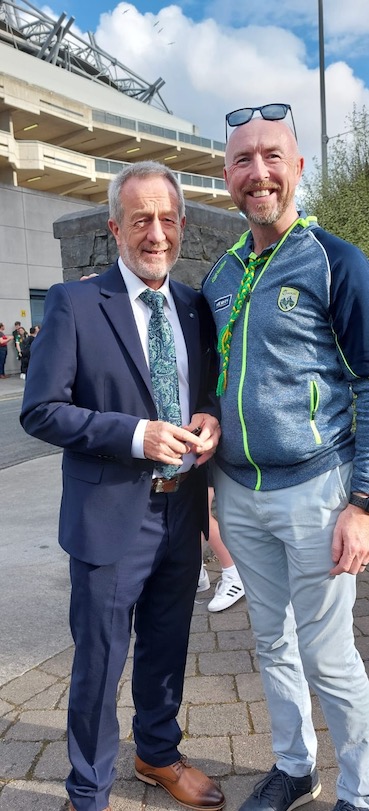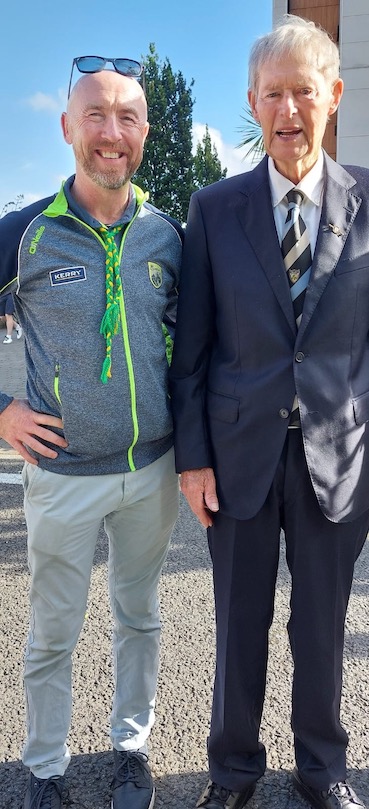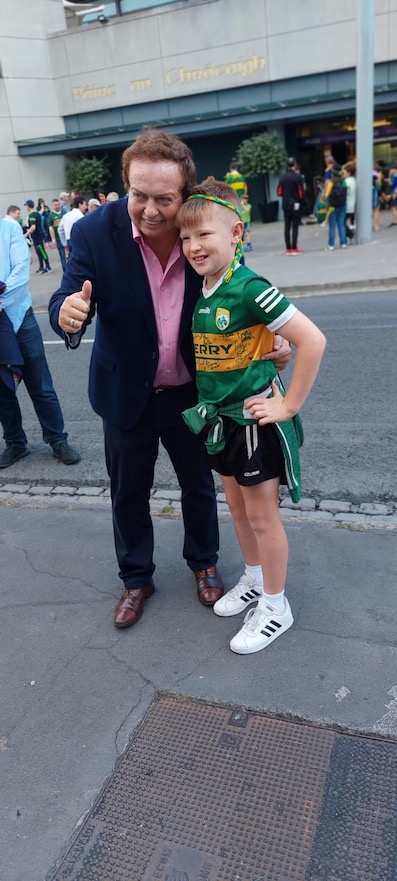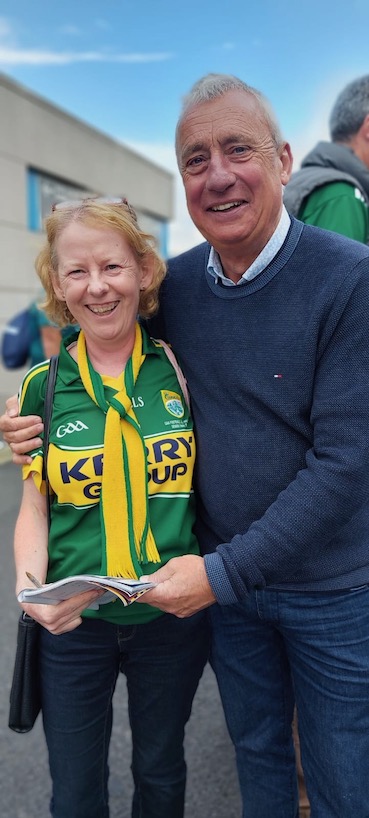 <<<<<<<<<<
Best of luck to the Kerry Ladies on Sunday against Meath.
<<<<<<<<<<<<<