Some of the vistors to the Week of Welcomes joined the Dan Paddy Andy folk for a trip to a traditional Irish bog to do a spot of turf cutting.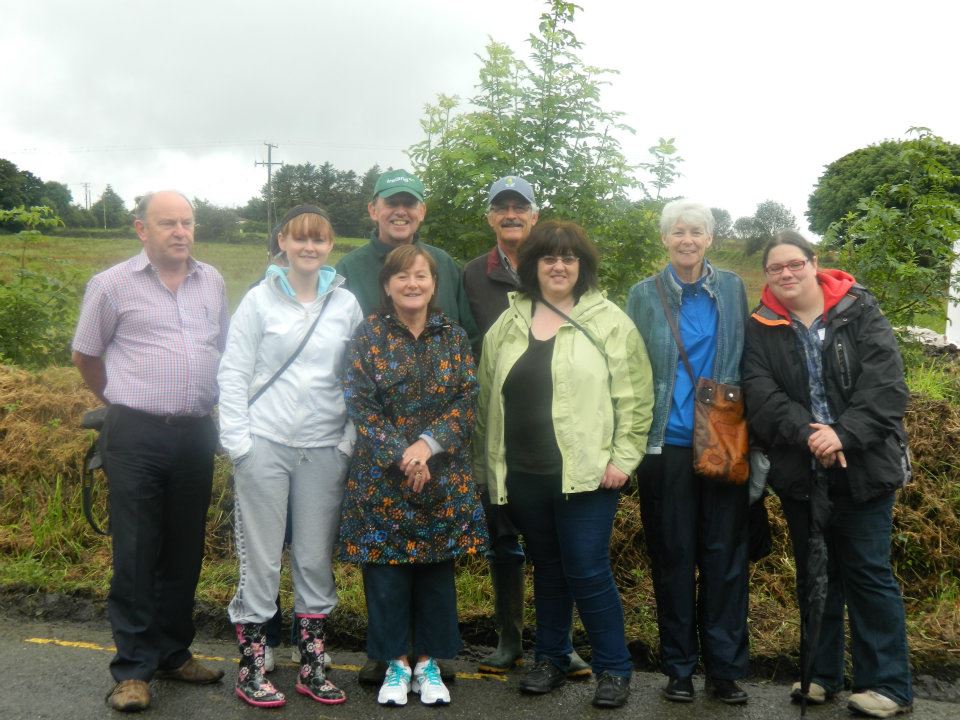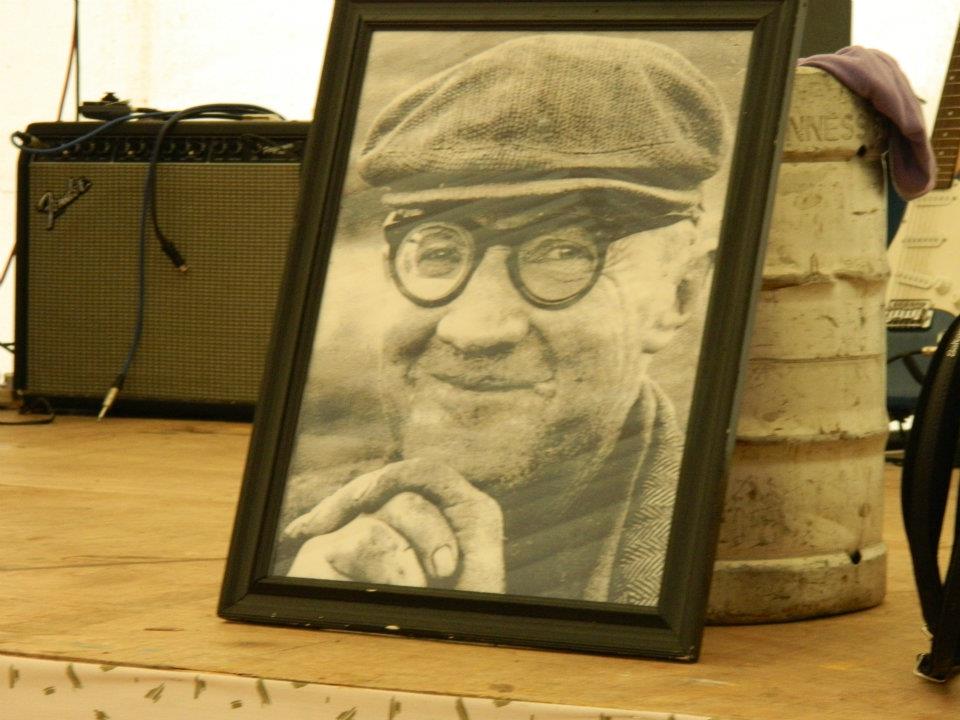 Dan Paddy Andy, the matchmaker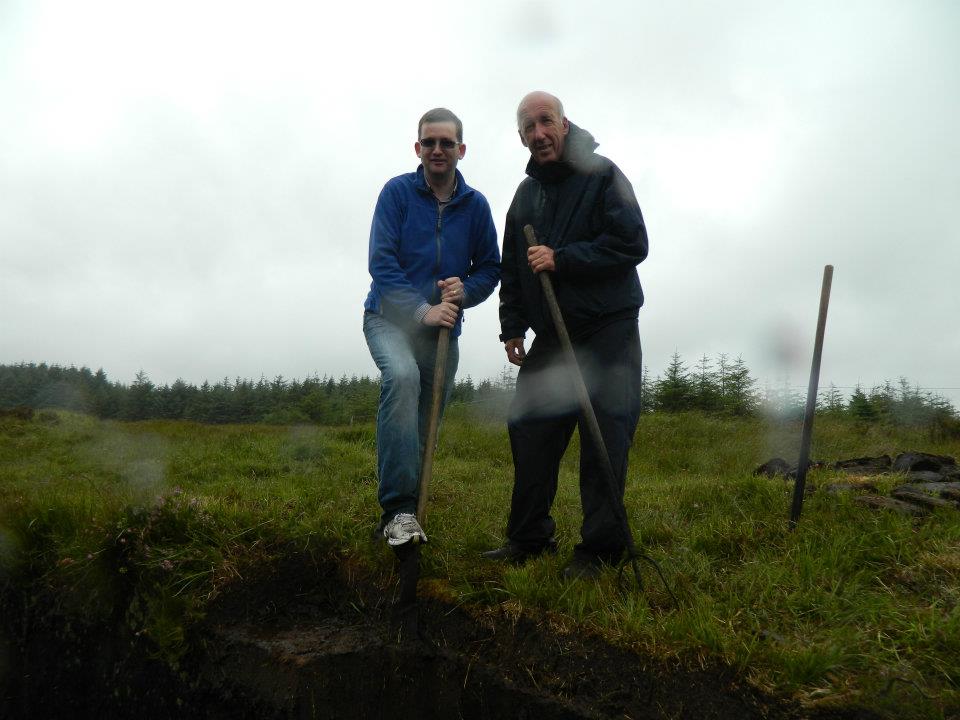 Joe shows Ger how to use a sleán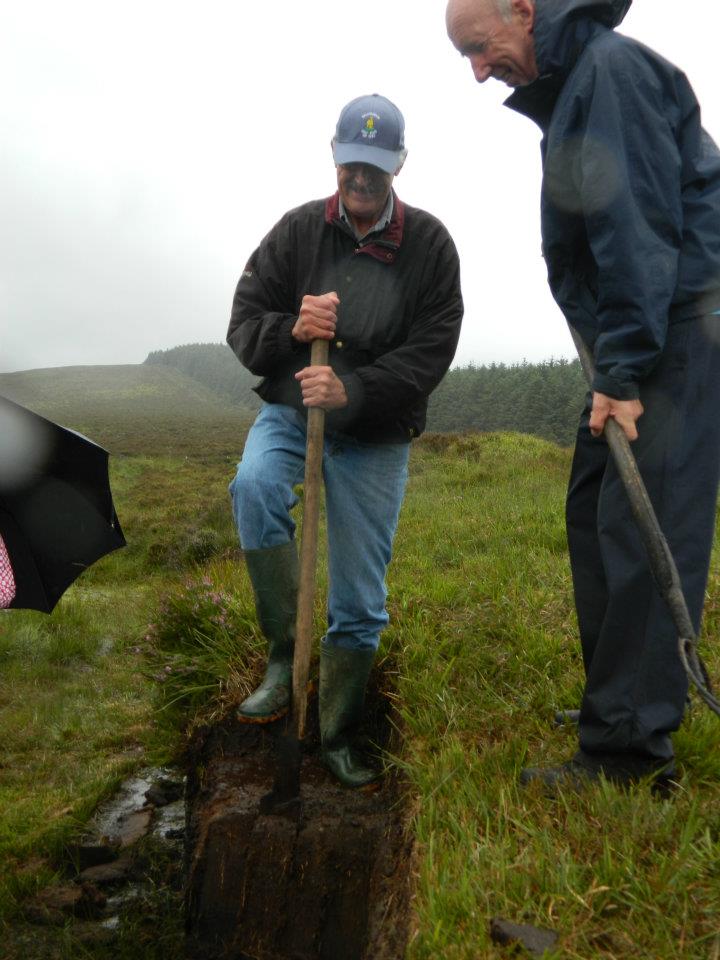 Bill tries his hand at turf cutting.
Turbary bank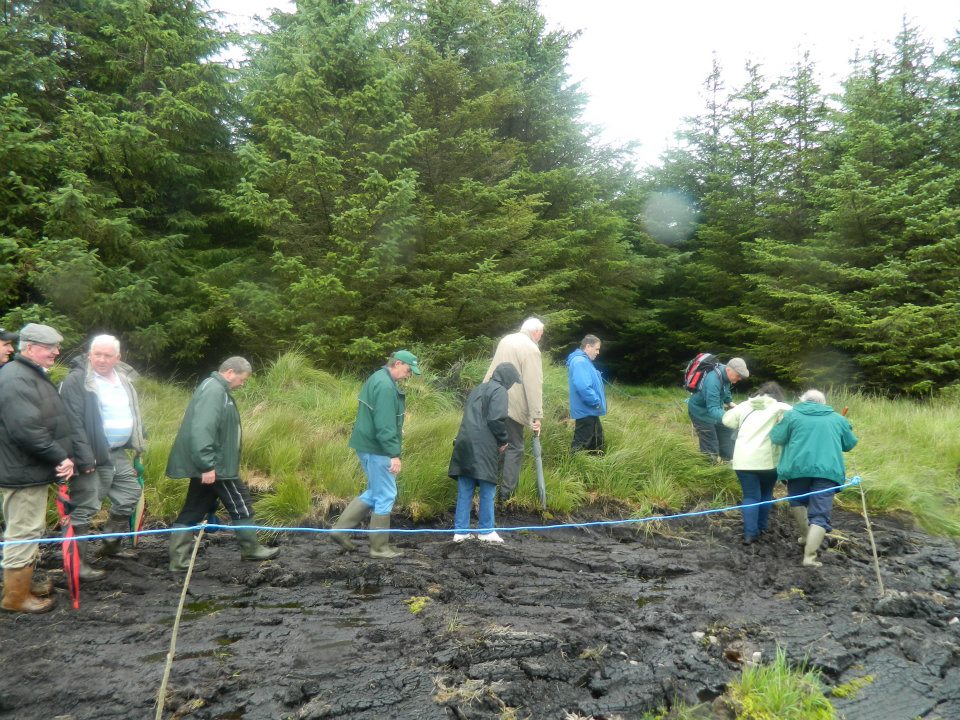 walking in the bog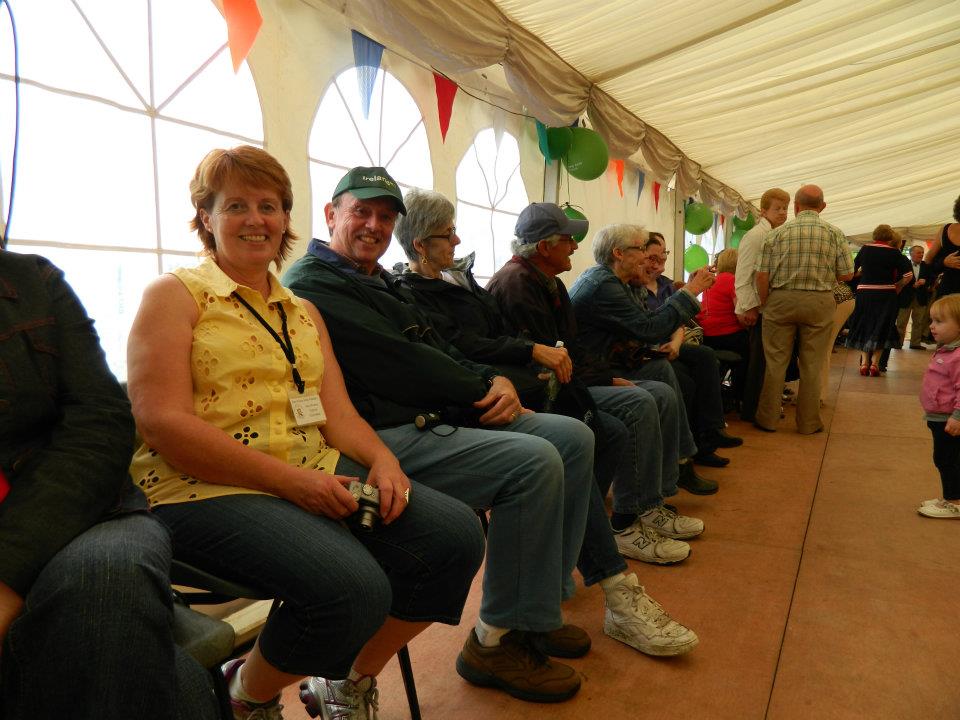 folk in the marquee take shelter, a cuppa and a dance
>>>>>>>
The following obituary was sent to me by Julie in Oz. It appeared last week in the main Sydney newspaper, The Sydney Herald. Maeve's books were very popular in Australia.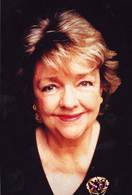 Maeve Binchy was a publishing phenomenon whose best-selling, gently humorous novels and short stories typically explored events in small-town Ireland in the 1950s and 1960s.
From the time she had her first success, aged 43, with Light A Penny Candle (1982), which remained in the top-10 charts for 53 weeks, Binchy turned out an unbroken stream of doorstopping bestsellers centred on such ordinary events as a wedding anniversary or the building of a hotel. They sold in their millions and were translated into more than 30 languages. In a survey of Ireland's 100 bestsellers in the 20th century compiled in 1998, Binchy took first, third and fourth places, with seven of her books in the top 100. Her work also spawned two Hollywood films, Circle Of Friends and Tara Road.
Maeve Binchy was born on May 28, 1940 at Dalkey, south of Dublin. She attended a nearby convent school and, although she grew to 182 centimetres tall and was always overweight, recalled her childhood as, "secure, safe and happy".
She went to University College, Dublin, when she was only 16 and afterwards became a history teacher in a girls' school, which she loved. At 23 she lost her religious faith on a trip to Israel after being distinctly unimpressed by the "venue" for the Last Supper – a small cave. In 1968 she broke into journalism as a columnist for The Irish Times, though she admitted later that she never had the killer instinct to be a good reporter. After her parents' deaths she moved to Dublin.
In 1971, Binchy met the children's writer Gordon Snell, who was working in London. After a year flying to see each other at weekends she moved there and they married in 1977. She began to write stories in the evenings to keep herself occupied and after two books of short stories, tackled her first novel. In 1983, Light A Penny Candle sold for £52,000 ($77,475 today) – the largest sum paid for a first novel up to then. From then on Binchy wrote bestseller after bestseller, rattling off her books between 7am and 2pm and only writing one draft. When Scarlet Feather came out in 2000, Binchy announced that it would be her last book. Despite her promise that she would not be like Frank Sinatra "with lots of farewell concerts", she soon came out of retirement because of demand from her fans, penning five further novels.
In 1996, weighing 114 kilograms, she lost 36 kilograms in six months on a drastic diet. She later suffered from heart problems which rendered her virtually housebound.
Binchy was refreshingly honest about being one of Britain's richest women: "I used to think if I was very rich I'd be Mother Teresa and give it all away but of course, when you get it you don't." Nonetheless, Binchy gave generously to good causes. Maeve Binchy is survived by Gordon.
>>>>>>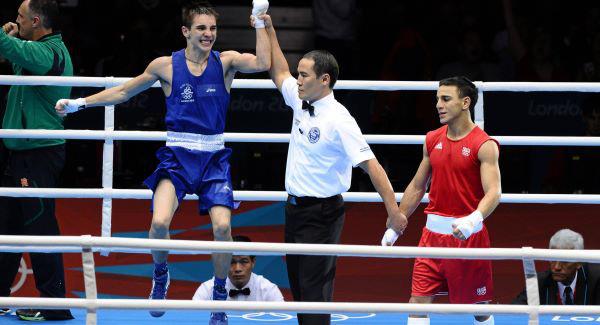 And well done to you too!