People I snapped on the street on Saturday and Sunday of the May bank holiday weekend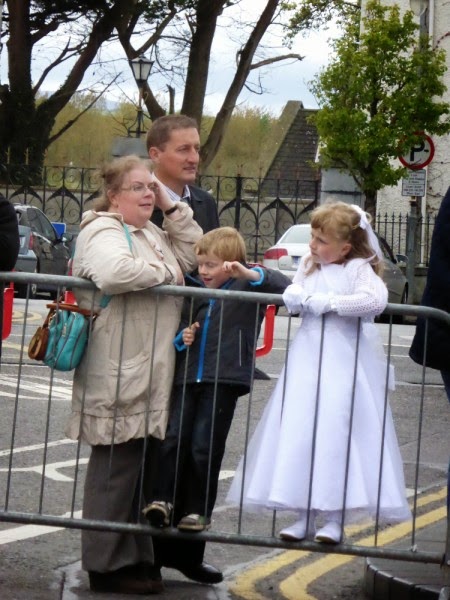 The Leahy family had a First Holy Communion.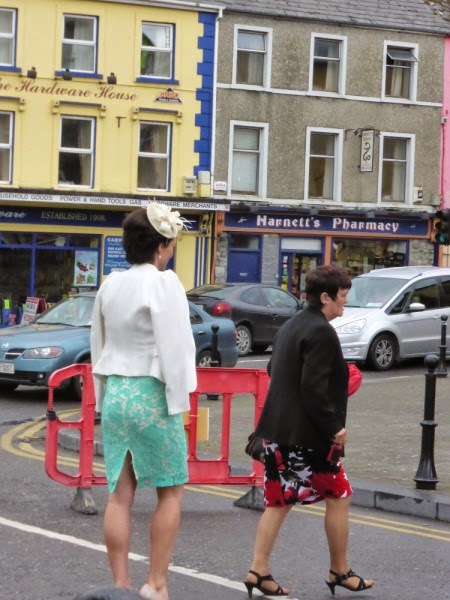 Other people had a wedding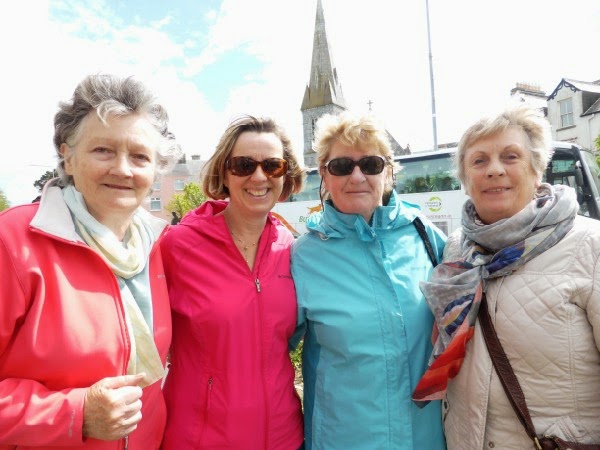 This Greenville gang were enjoying the spectacle.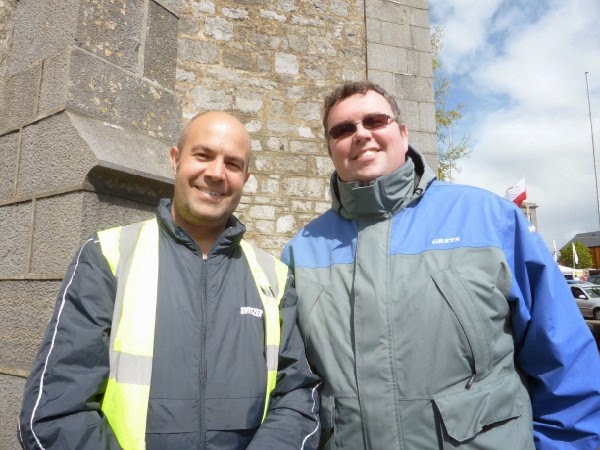 Garret and Trevor had the advantage of height to view the battle.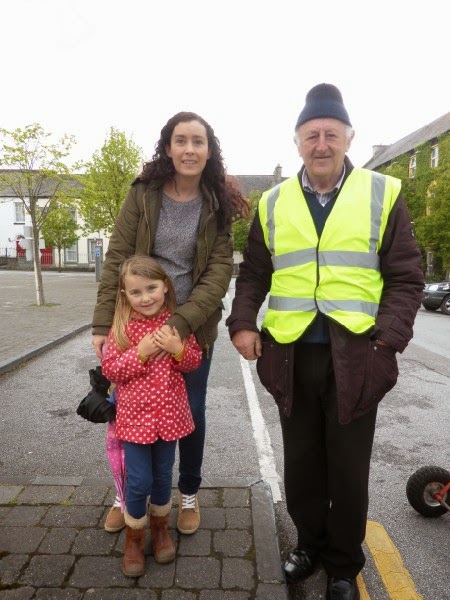 Donal O'Sullivan was working but he took a minute to pose with his daughter and granddaughter.
<<<<<<<<
Writers Week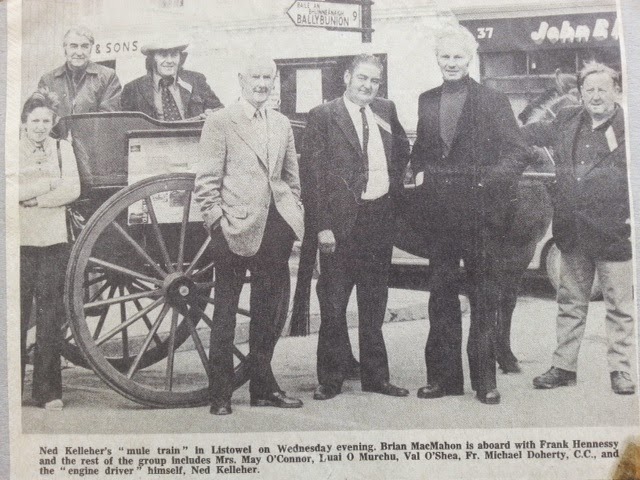 The only horses in the picture for this year's Writers Week will be in a great exhibition of photographs by the world class photographing firm of Healy Racing which will be part of this year's festival.
<<<<<<<
River Walk
I walked with visitors recently along the Feale from the Big Bridge to The Listowel Arms. It is a lovely peaceful spot for a stroll.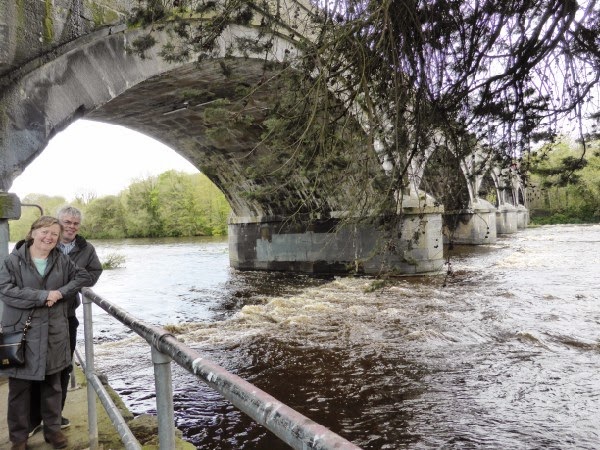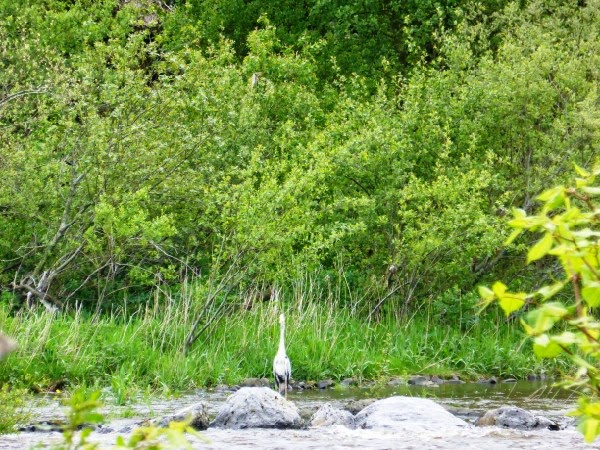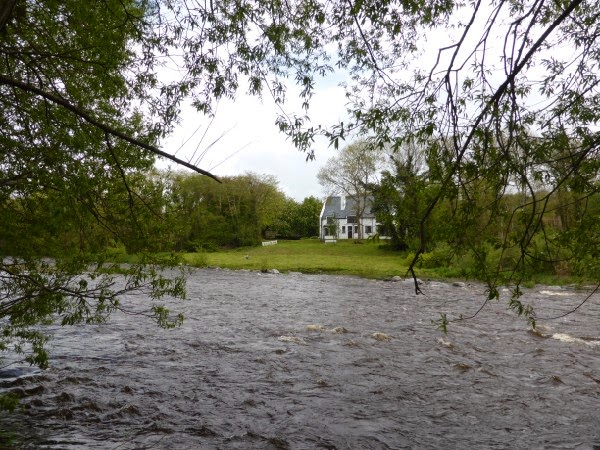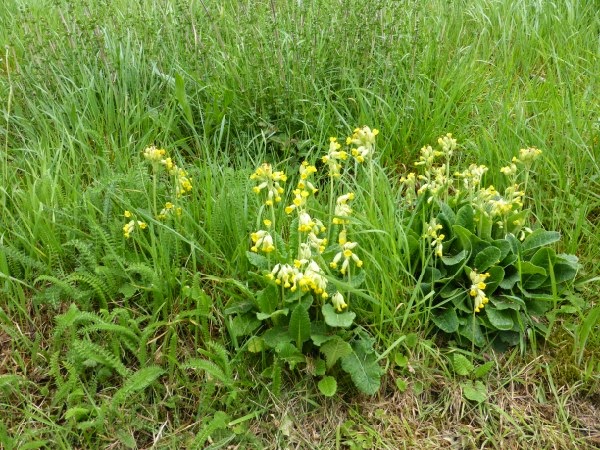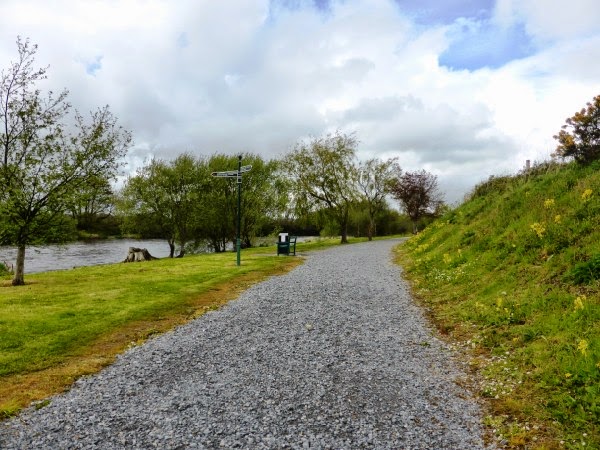 Visit Charlie Nolan's Facebook page to see the excellent video he made of wildlife on the Feale.
It's super!
<<<<<<
This is crafter, Máire Gleasure in Craftshop na Méar.
Above is some of Máire's table linen and a tea cozy from Frances O'Keeffe adorning a table in the U.S.
<<<<<
A Day for Ducks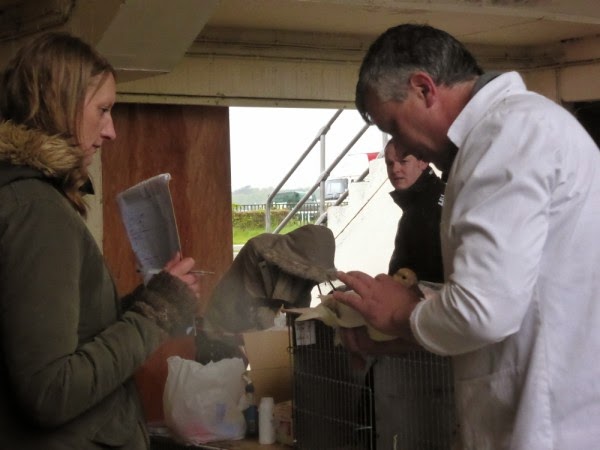 This duck is being judged at The Kingdom County Fair. There were lots of animals and fowl in Ballybeggan on Sunday and they all looked in fine fettle to me.
Every time I encounter this lovely lady at an event I buy one of her homemade ice creams. Her wares are delicious and always dispensed with a smile even when the weather is the polar opposite of ice cream weather.
<<<<<<
Darkness into Light in New York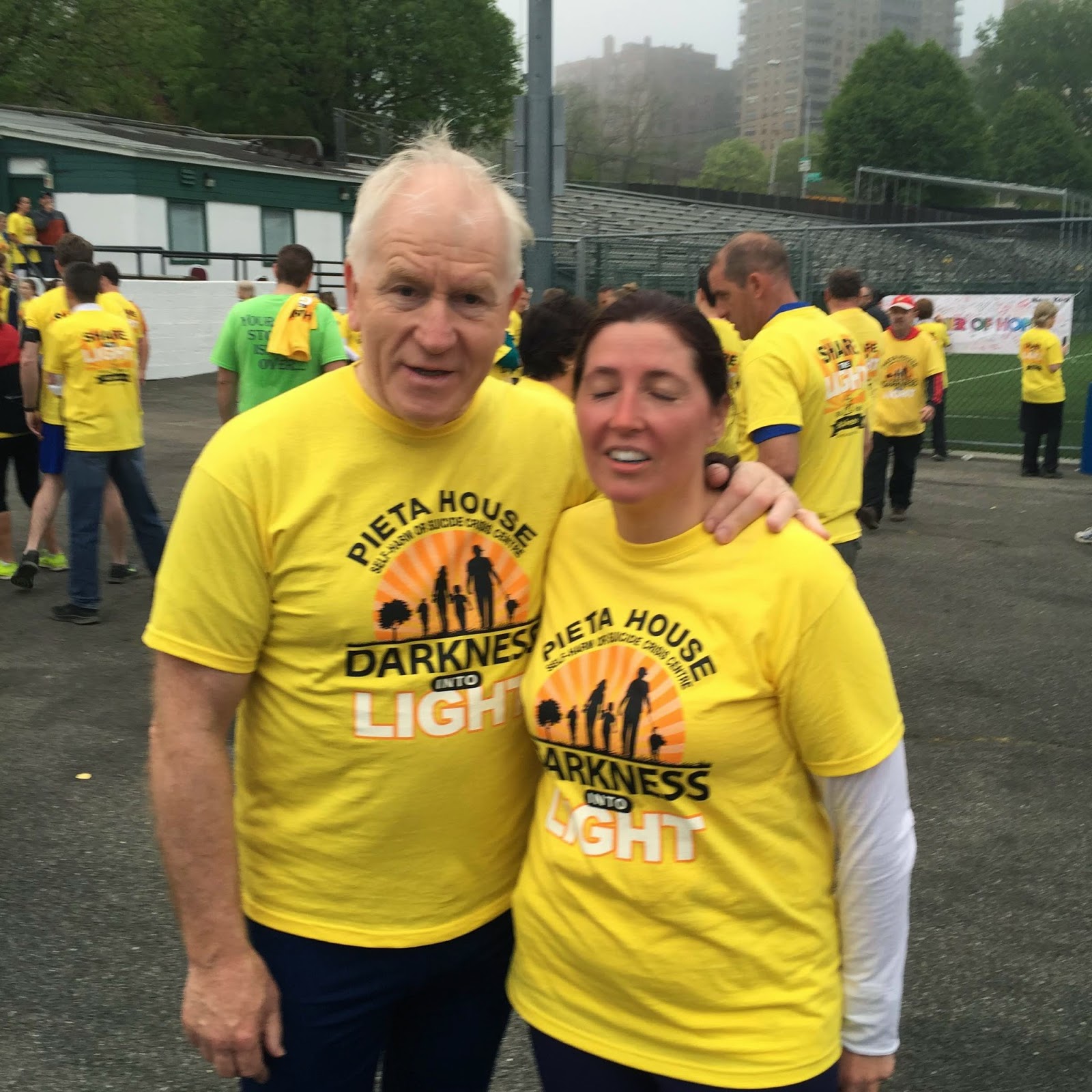 Fittingly our minister for the diaspora participated in Pieta House's fundraiser in New York. Cathy Dunne sent me this picture of Jimmy with her daughter, Cora and the below one of some of the walkers.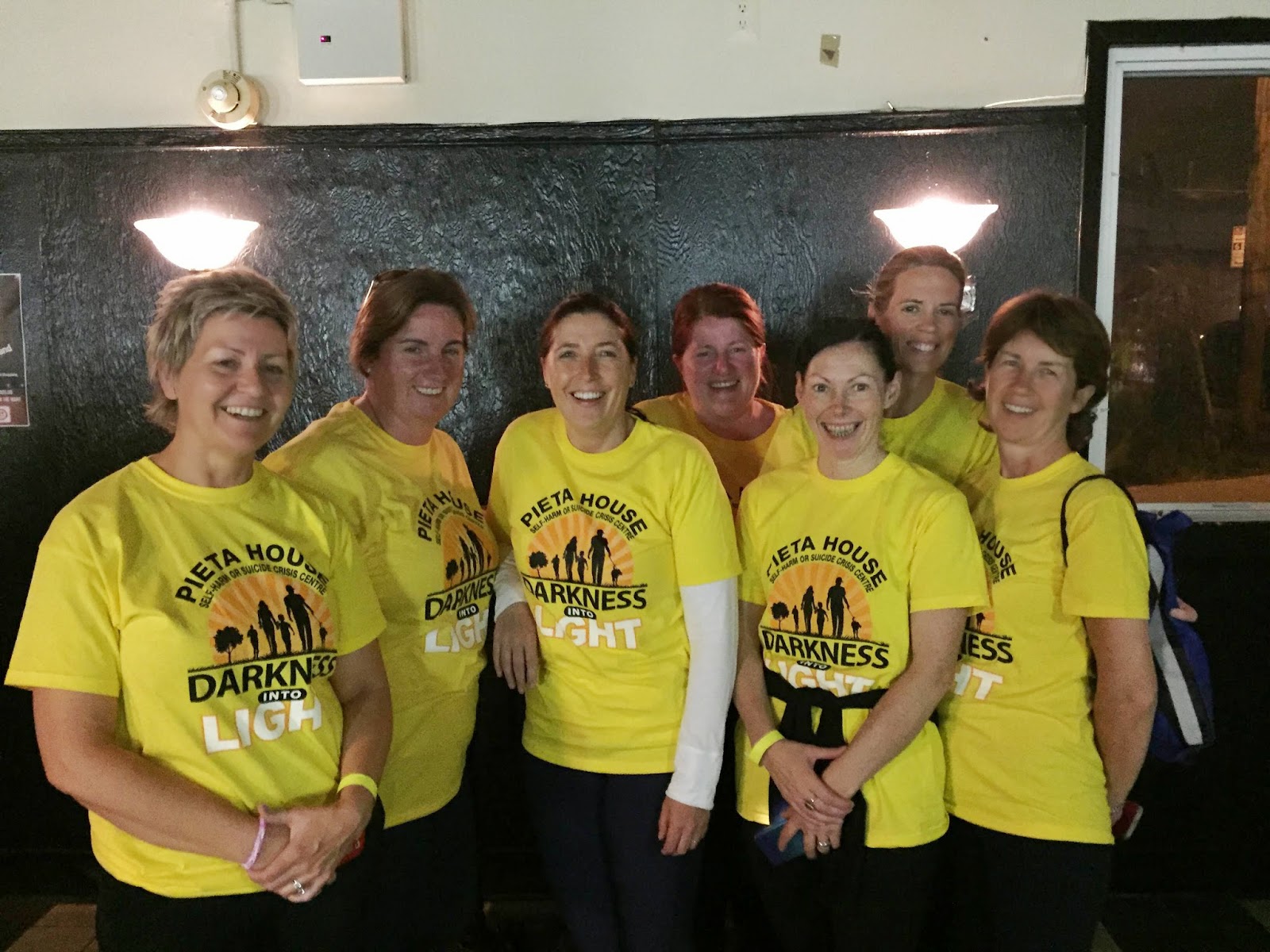 <<<<<<
Sharing Duagh Stories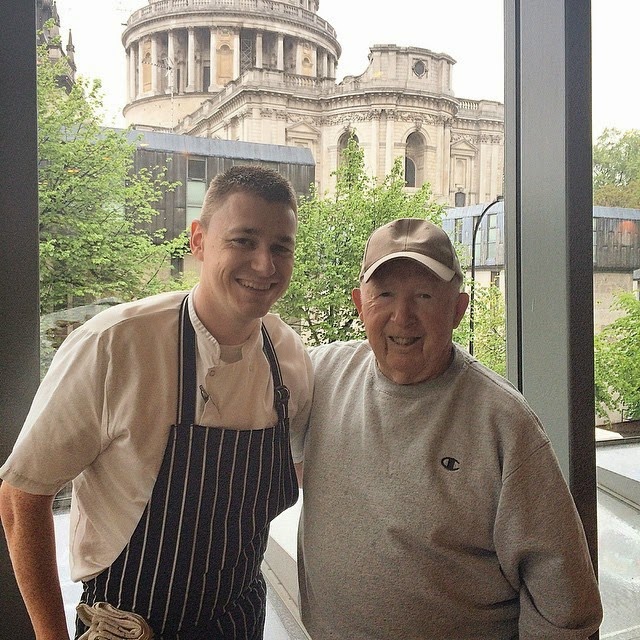 Duagh emigrants, John Relihan and John OConnor who left Duagh for the U.S. at age 16 met up recently and exchanges a few Duagh memories.
<<<<<<<
Awards Night in St. Josephs, Ballybunion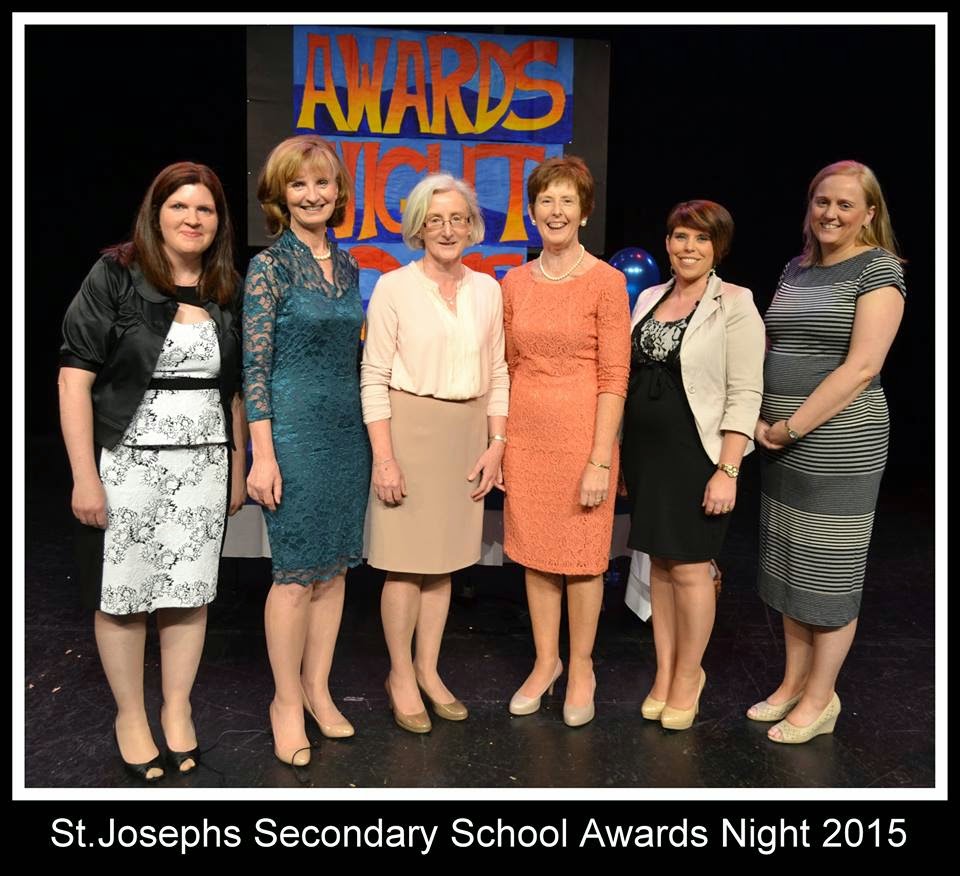 (photo:Marie Rohan)
Organisers with guest of honour, Adi Roche