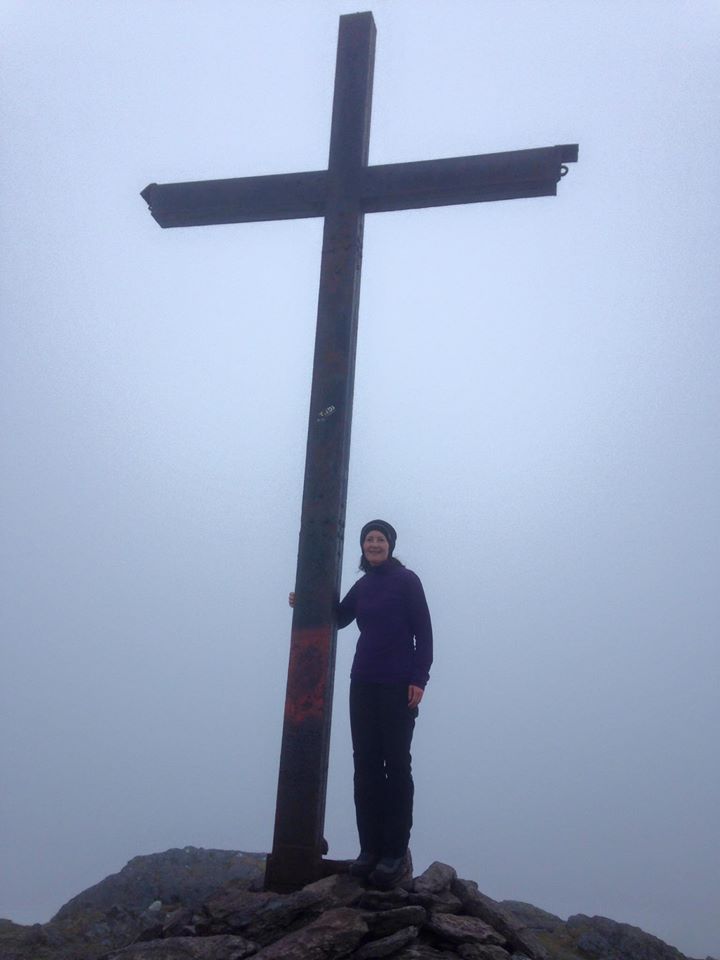 Deirdre Lyons climbed Carrauntoohil.
>>>>>>>
Branding sheep in the old days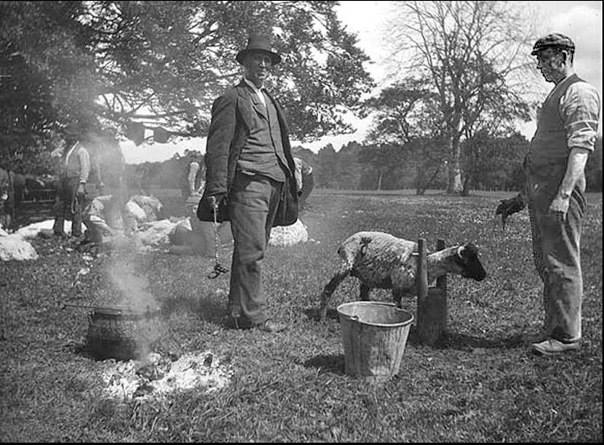 <<<<<<<<
A Trip to Ballybunion in March 2017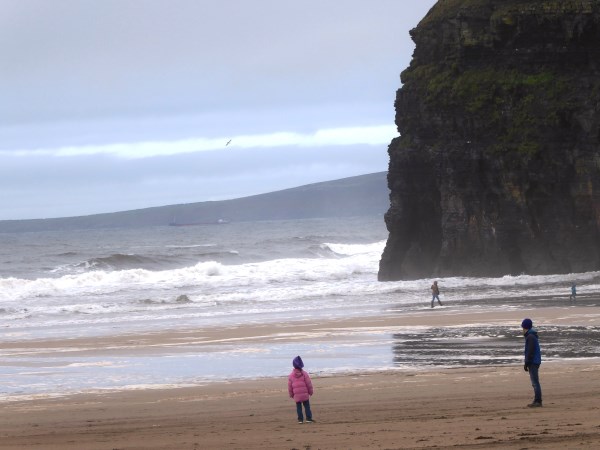 The sea was rough.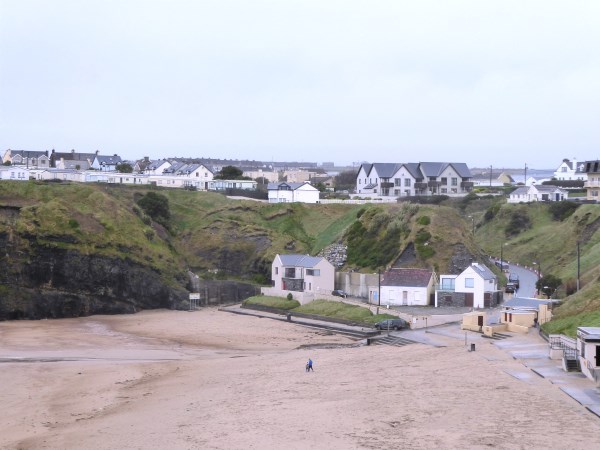 The beach was fairly deserted.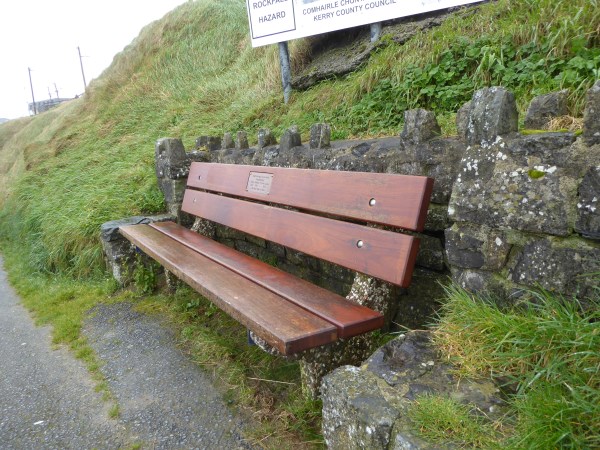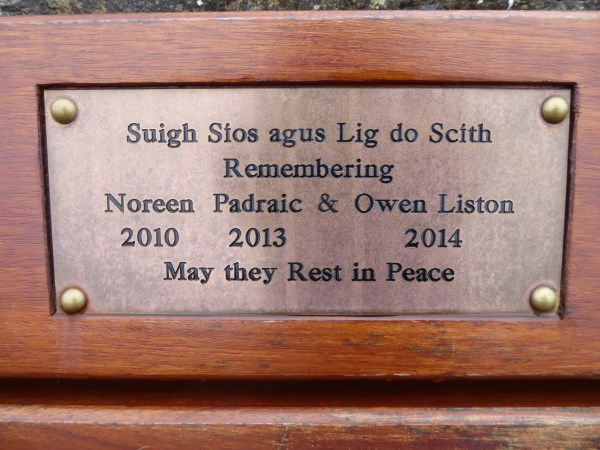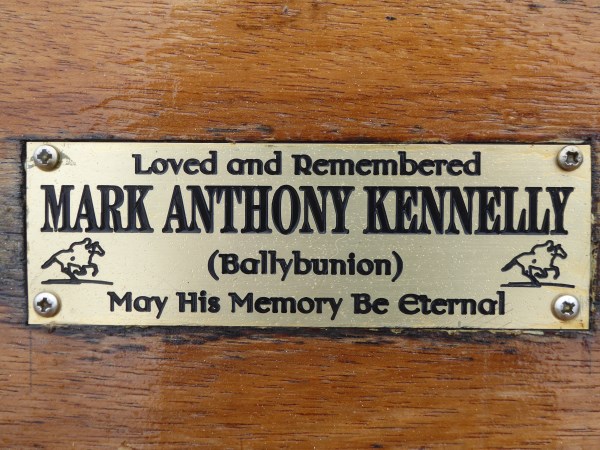 Seats in memory of local people are located on the path on the way to the breach. They are a nice touch.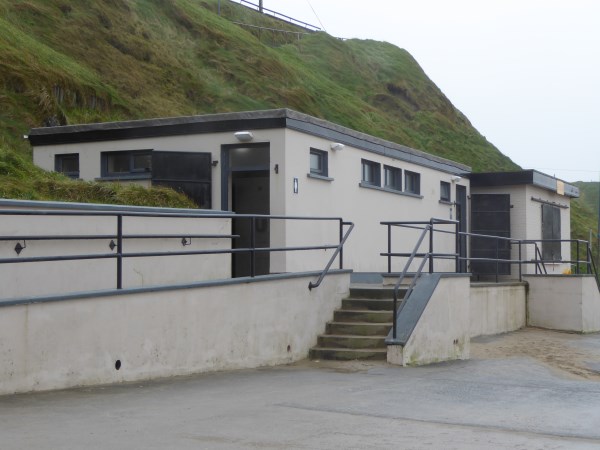 The toilet building was completely redone last year.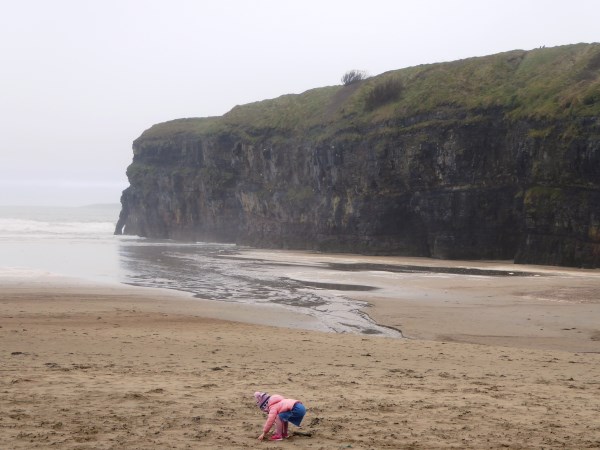 My little girleen made a sand castle.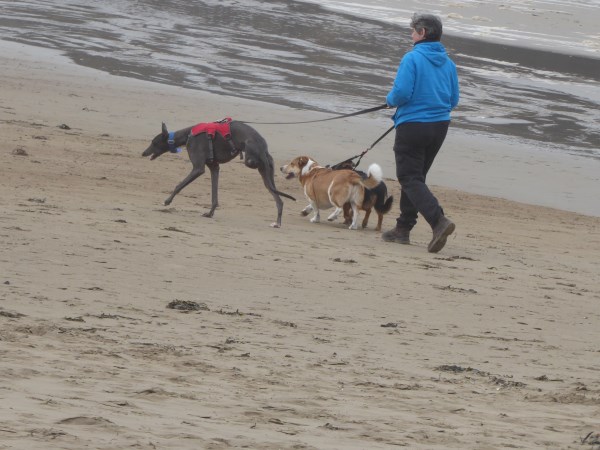 We were fascinated to see how well this three legged greyhound could get around.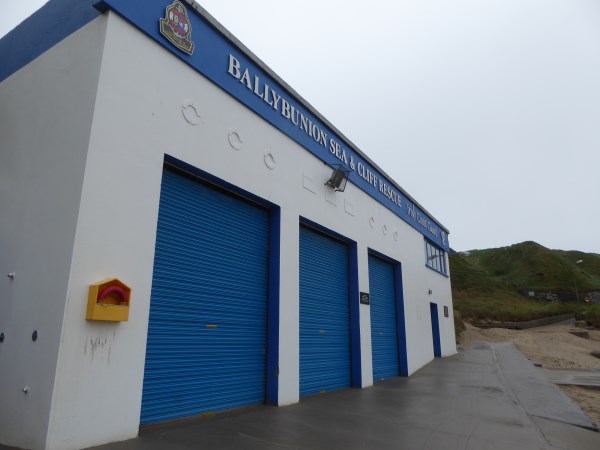 The sea rescue building.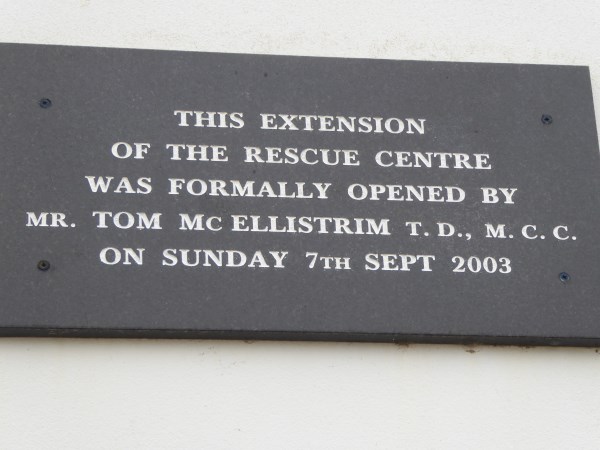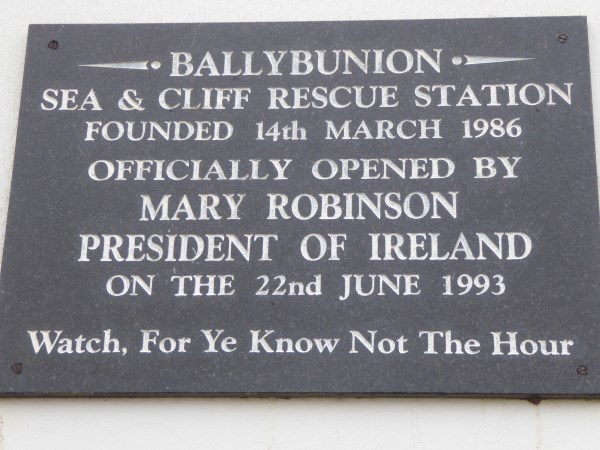 <<<<<<<
Passing on the Skill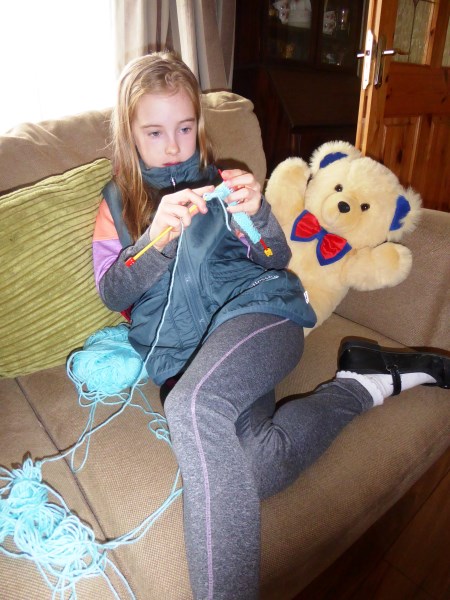 This is my granddaughter, Aisling. She has been mastering the skill of knitting whenever she is on her Kerry holidays. The bad weather on her last trip meant that she had lots of time indoors. She spent much of this time knitting.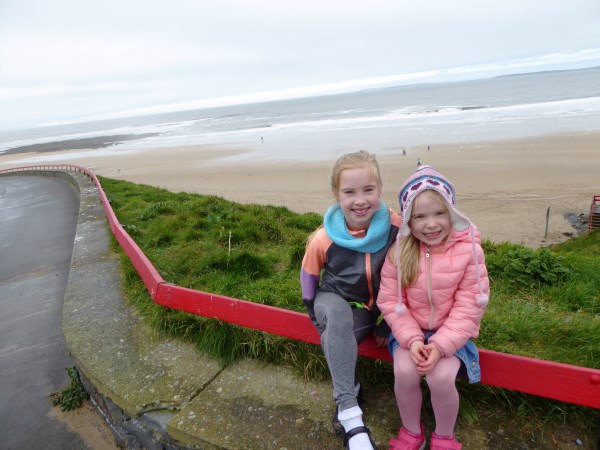 Here is Aisling with her sister, Cora in Ballybunion. Aisling is proudly wearing the snood she knit herself.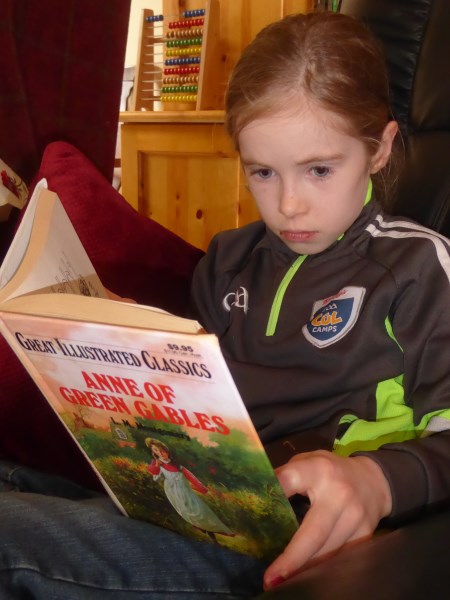 Róisín learned to knit as well but she still prefers to read.
<<<<<<<
Kit Ahern of Ballybunion
We remember the late Kit Ahern as a T.D. but here is an account of a young Kit starting out her political career with the ICA
The Kerryman Saturday, April 15, 1961
MRS. KIT AHERNE, of Main Street,
Ballybunion, was elected national, president at the annual meeting of the Irish
Country women's Association, in Dublin this week.
The high honour crowns many years
of keen activity in Kerry and Munster on behalf of the association which, is
the largest and most widespread women's organisation in the country.
Mrs. Aherne, whose husband, Mr. Dan
Aherne, is a national school teacher, is president of the Ballybunion guild of
the I.C.A., a former president of the Kerry Federation and was National
Vice-President up to this week.
She has many interests as a member
of the I.C.A but her mai, one is lace making. During the past few years she has
visited lace making, areas in the six counties and recently
started, a class in Ballybunion for ten young ladies.
For the past two years she acted as
bean-a-tighe and teacher for Gaeltacht scholarship holders, and is looking
forward to doing the same again next month.
Mrs. Aherne also is interested in
An Club Leabhar, and her wish that some Kerry members would start a Ciorcal
Leightheoireacht.
"I work with the I.C.A. is because
it is the only movement in which women can do their share to hand on their
parish and, their country better than they found it," .she told. The Kerryman
She also got an award for an essay,
called The ICA in my County.
<<<<<<
A Lovely Dinner Party at Mully's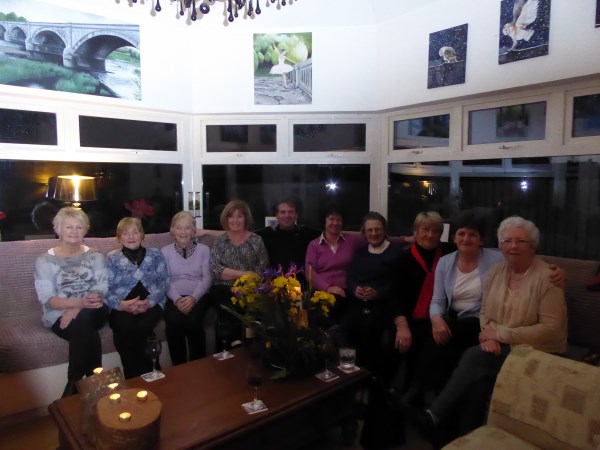 This is the group assembled at David Mulvihill's on Tuesday evening for a masterclass in cooking and a delicious meal to follow.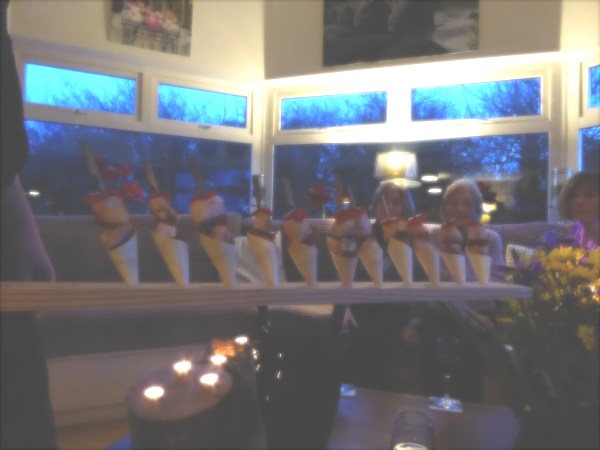 My photo does not do this justice. These little tosheens contained Jimmy Harris' smoked chicken. They were served to us as we chatted on the window seats. The custom made serving dish was made by David.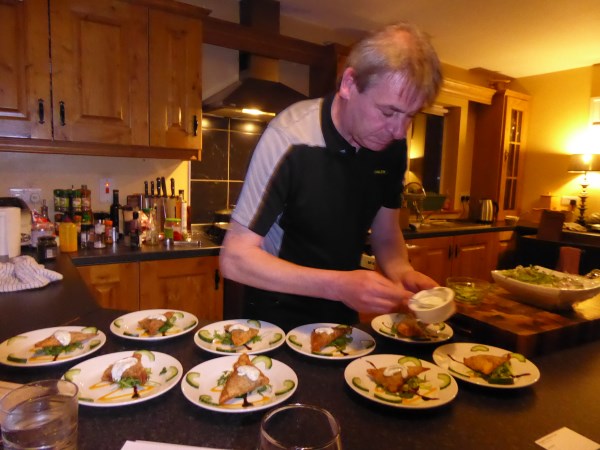 These are the delicious samosas which David convinced us were easy to make.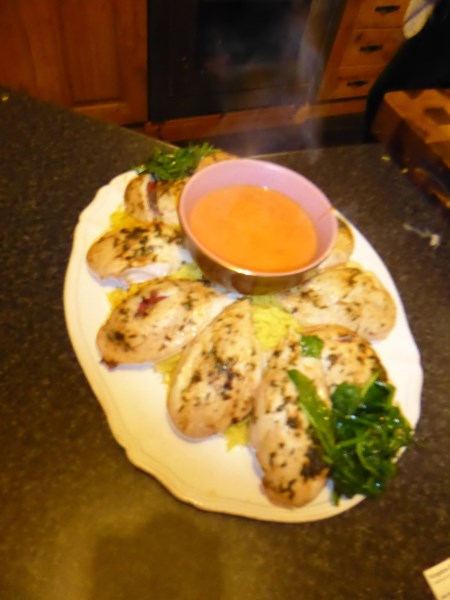 This was our main.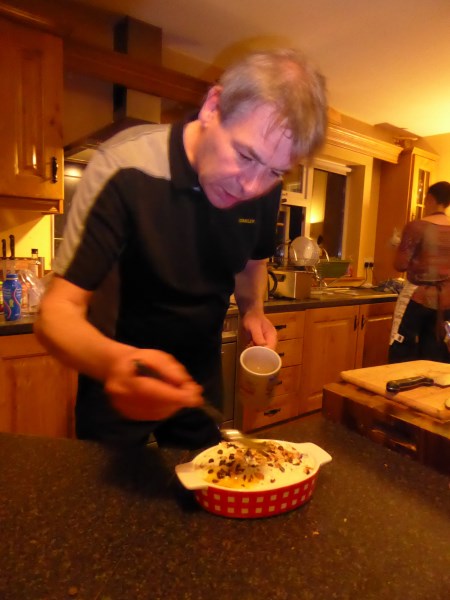 David demonstrated how we could make a yummy Ferraro Rocher cheesecake.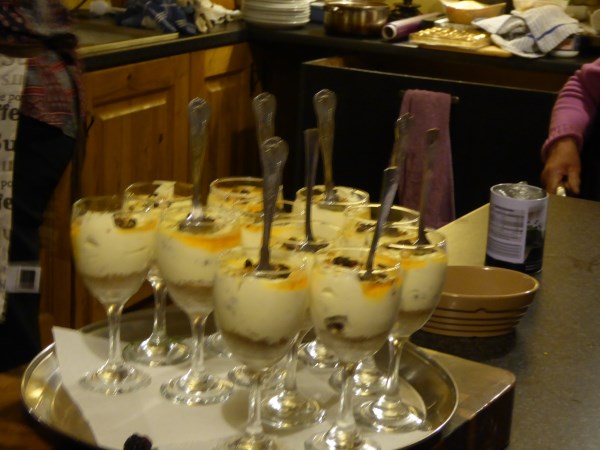 Then out of the fridge he whipped the ones he had made earlier .
A great night with delicious food in great company, and a cookery lesson to boot.