This story has only the vaguest of Listowel connections but it is nevertheless an uplifting tale.
This is the story of one participant in the Bank holiday Dublin City Marathon.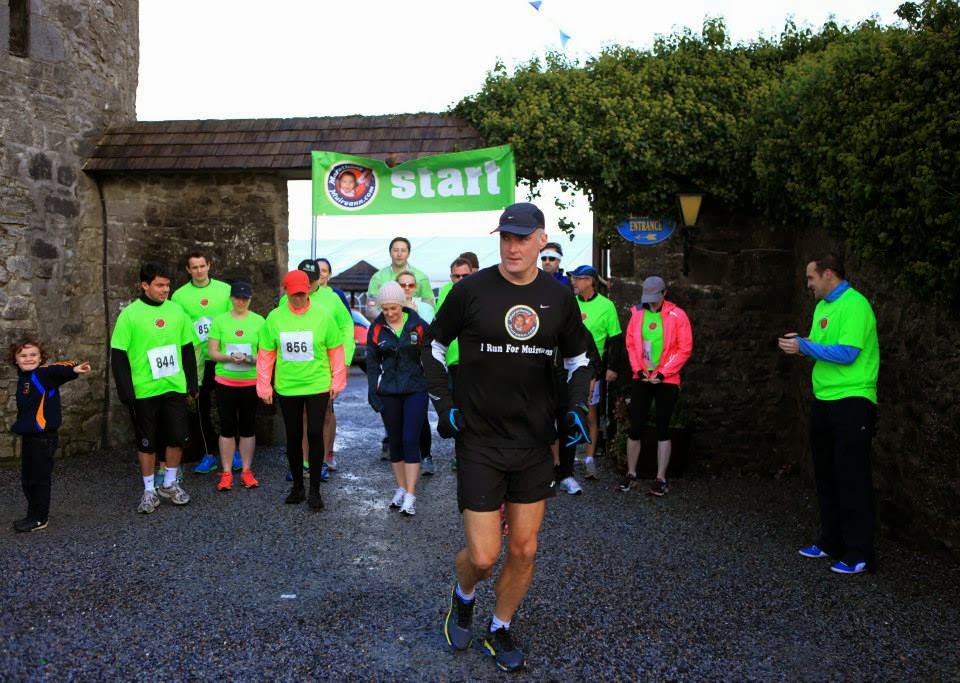 Declan O'Flaherty is a solicitor from Athlone. He is the father of four children,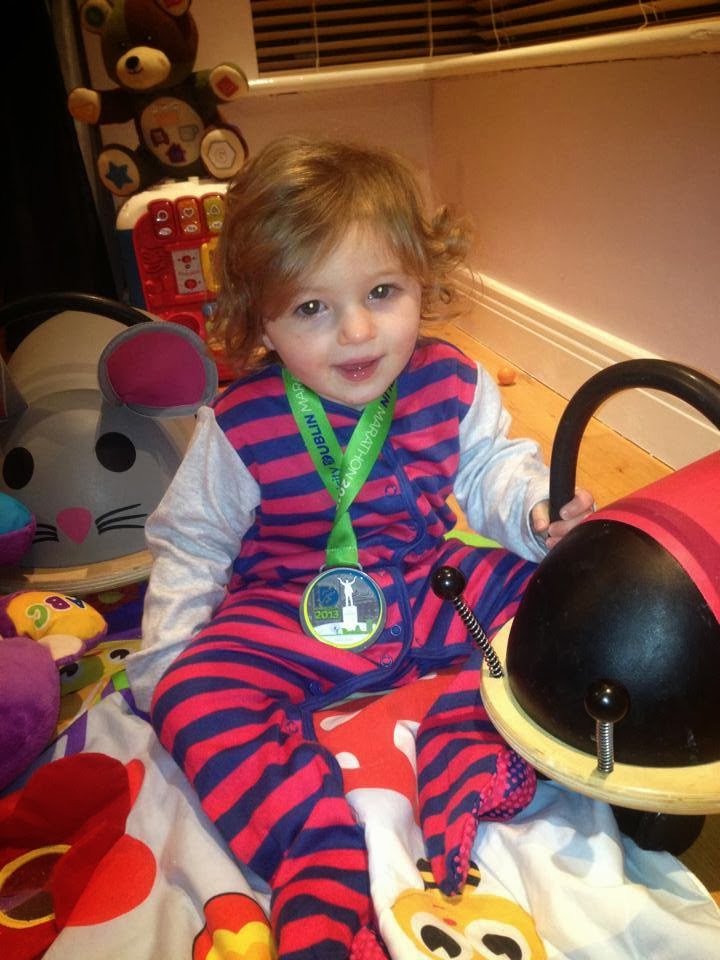 Muireann is his youngest. This is what her parents tell us about Muireann on her website.
"Our fourth and youngest child, Muireann is two and a half. She
can't walk, she can't talk she can't feed herself and she requires constant
monitoring. She is frequently unwell and takes a daily cocktail of medication
including anti-seizure tablets, medicines to keep her bowels clear and
antibiotics to keep infections at bay. When Muireann is well her laugh lights
up the room and all of us feel better for having her in our lives. Muireann has
been diagnosed with an extremely rare neurological disorder – Ponto Cerebellar
Hypoplasia. She also has microcephaly and epilepsy. So on the October bank
holiday weekend , Daddy Declan, plans to run on the old N6 from Kilmartin's
Roundabout in Athlone to Temple Street Hospital and then complete the Dublin
City Marathon – a distance of just over 4 marathons in total! All proceeds will
go to three charities playing such a key part in Muireann's life: Temple St
Hospital; Brothers of Charity and the Jack & Jill Foundation.
Please support us!"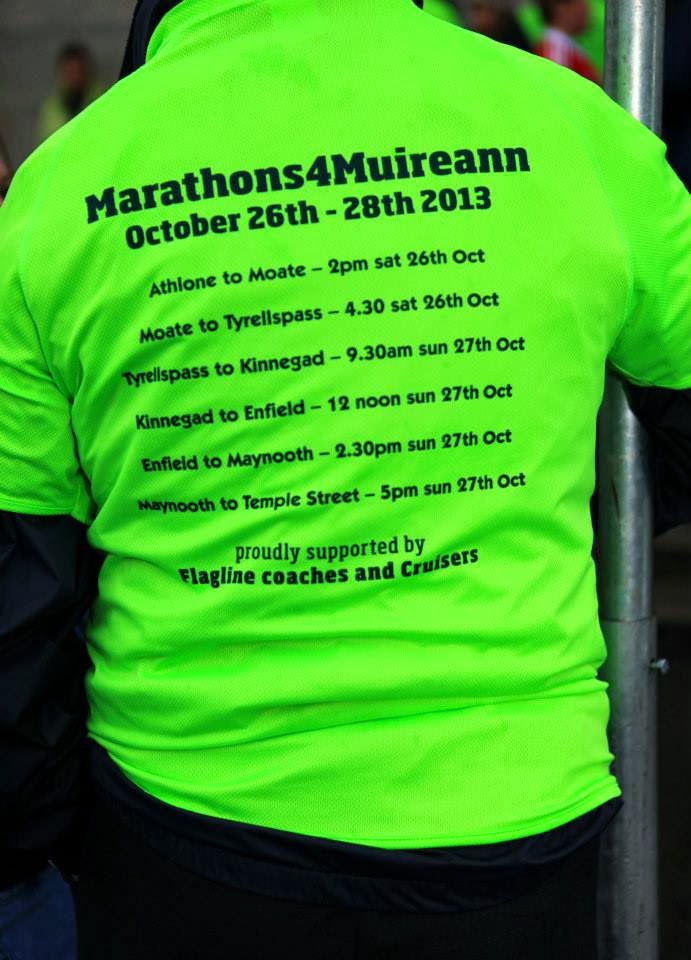 Declan ran 4 marathons in 2 days in a huge effort to raise funds for the 3 charities that help Muireann. He ended up at the Dublin City Marathon where he met this supporter.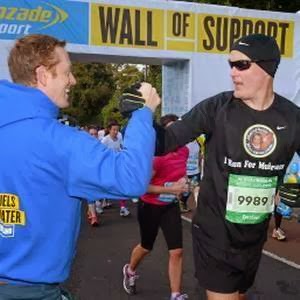 What an achievement! What a dad!
I don't know Declan. I know Jim MacSweeney who helped by taking the photographs. Another great dad and grandad. At the time of writing €140,000 had been raised.
<<<<<<<
Remember These innocent Halloween games?
<<<<<<<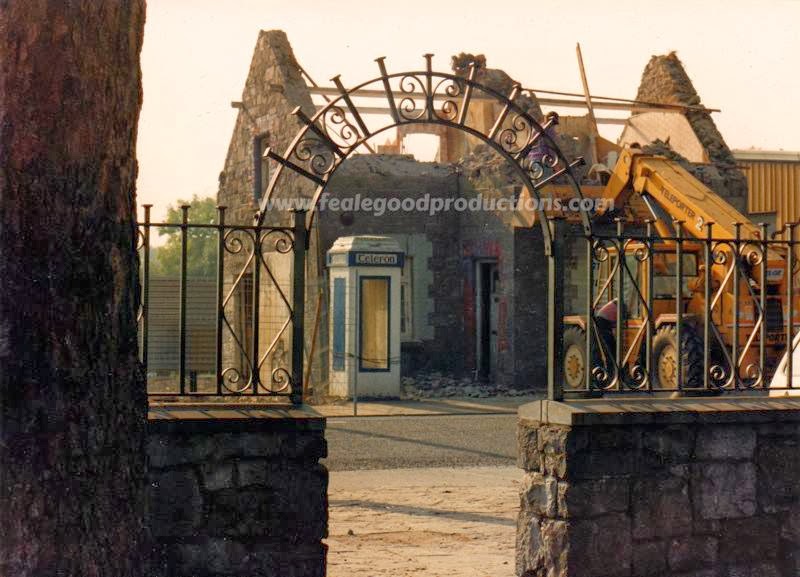 These photographs by Denis Carroll are of the Dandy Lodge as it was being moved across the road to Childers Park and the same park before the Community Centre was built.