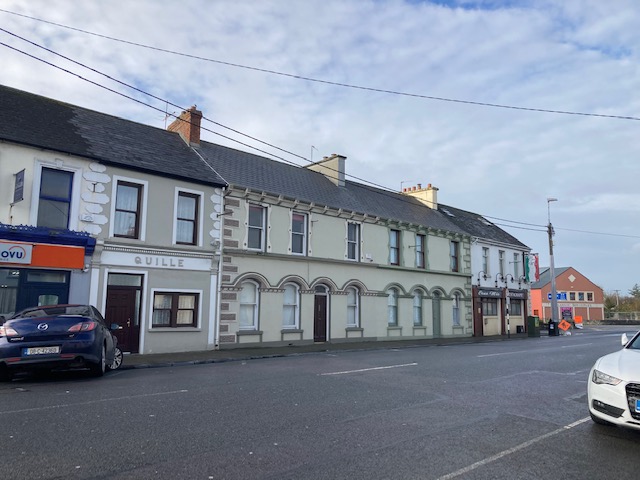 <<<<<<<<<
Bringing it Home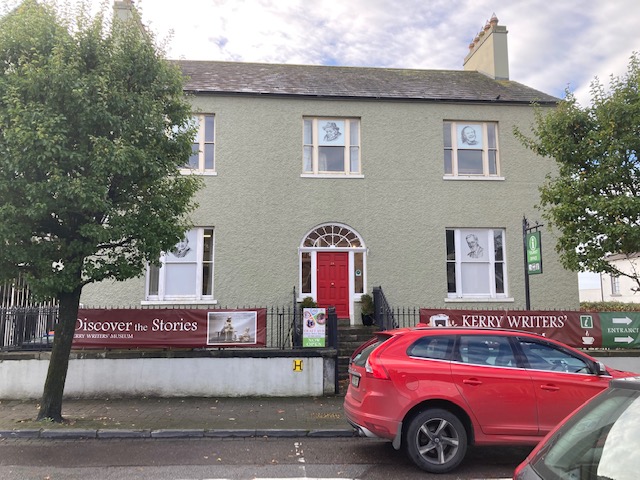 No. 24 The Square was once the family home of Dr. Michael O'Connor. His son, also called Michael, was an extraordinarily talented illuminator and calligrapher.
This talent went largely under appreciated during his lifetime. Michael was a self effacing individual and had no interest in self promotion. His friend and art dealer Fridberg got him the commission to illustrate the Book of Honour which the Jewish community in Ireland presented to President de Valera in 1965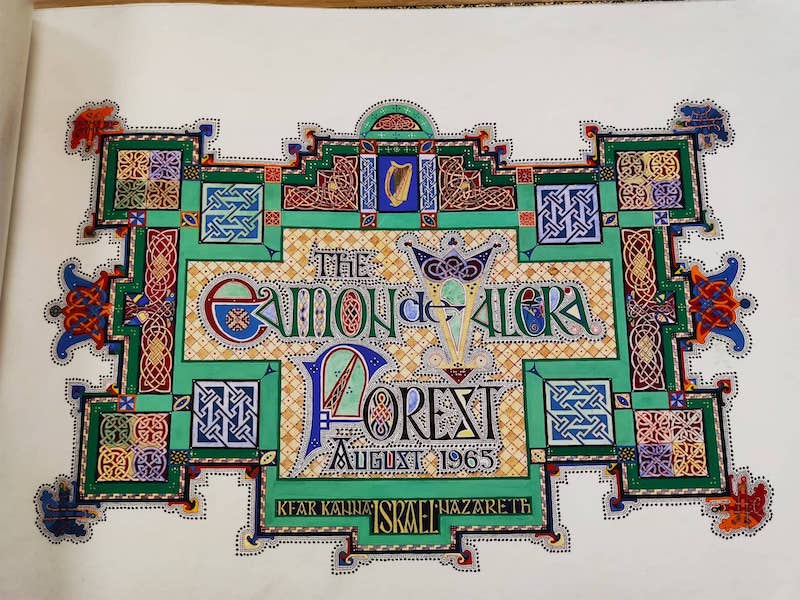 Isn't this absolutely beautiful? This is not the work of a professional artist with a well equipped studio, but was done by an amateur artist, father of four children, working at his kitchen table after the children had gone to bed.
As well as Fridberg, Michael O'Connor had another friend who appreciated his talent. He was Professor Etienne Rynne of UCG, renowned archaeologist and scholar. Rynne had in his possession many examples of O'Connor's work. Both Etienne Rynne and Michael O'Connor have now both gone to their eternal reward.
When sorting through his father's papers, Stephen Rynne came across a folder full of extraordinary celtic illustrations. He had never heard of Michael O'Connor but he knew that this work was extraordinary so he went on a search to find out more about the artist.
Fast forward to 2022. Funding has been secured and much of O'Connor's work has been traced. The O'Connor family are most anxious that these O'Connor masterpieces would make their way back to Listowel where the O'Connor home is now Kerry Writers' Museum.
Plans are underway to mount an exhibition of Michael O'Connor's pieces in the museum in 2023.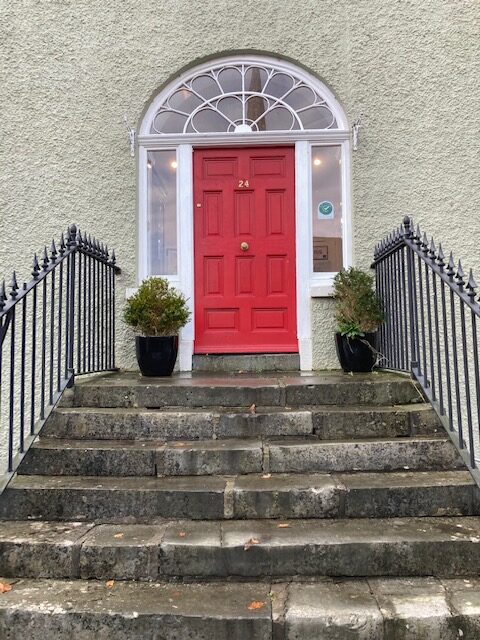 <<<<<<<<<<<
The sign is up but the shop is Gone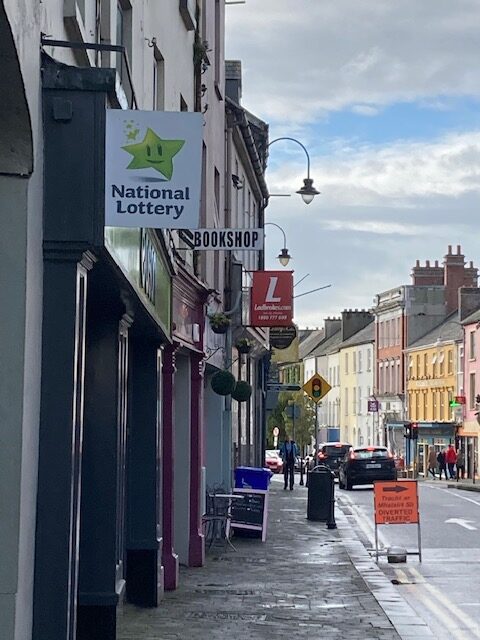 Hopefully this central building will have a new tenant shortly.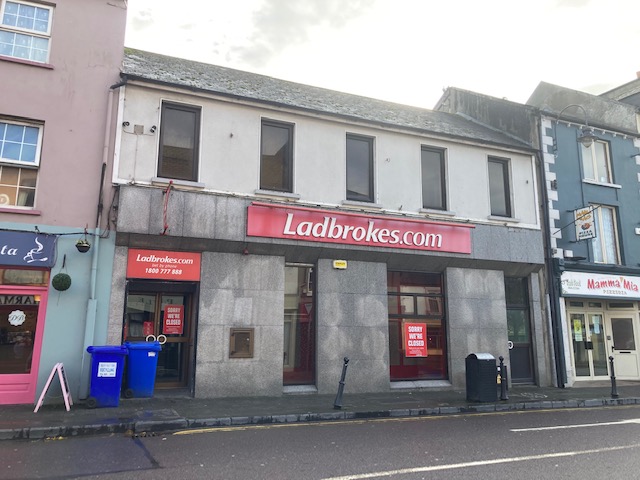 <<<<<<<<<<
We are the Champions
I found this on Facebook
<<<<<<<
Denis Daly R.I.P.
A soldier of The Great War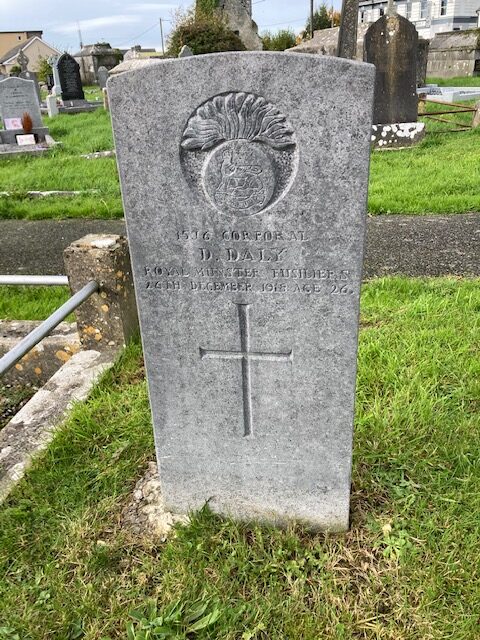 Dave O'Sullivan has done a bit of research for us. Denis Daly's age at his death is misreported as 26. He was in fact 32. Dave verified this by reference to the census of 1901 and 1911.
Dave wrote;
"I was stumped for a bit as I couldn't find his death cert registered in Listowel, as it had been reported he 'died at home from his wounds.
So I cast the net wider and lo and behold I found that he actually died in the Irish Counties War Hospital in Glasnevin on Dec 26th and aged 32 matching the birth record I sent yesterday and the 1901/1911 census.
See attached for details as registered. He seems to have sustained a gunshot wound 9 months prior to his death. Rest in peace Denis.
DALY. DENIS. Rank: Corporal. Regiment or Service: Royal Munster Fusiliers. Unit: Depot. 
Age at death: 26. Date of Death: 26-December-1918. Service No: 1576.
Died of wounds at home. Enlisted in Listowel while living in Listowel, County mKerry.
Grave or Memorial Reference: Eight yards West of main path.
Cemetery: Listowel Cemetery, County Kerry.
Born 9th Feb 1887 in Charles St, Listowel to John Daly and Mary Barry.
<<<<<<<<
Craft Fair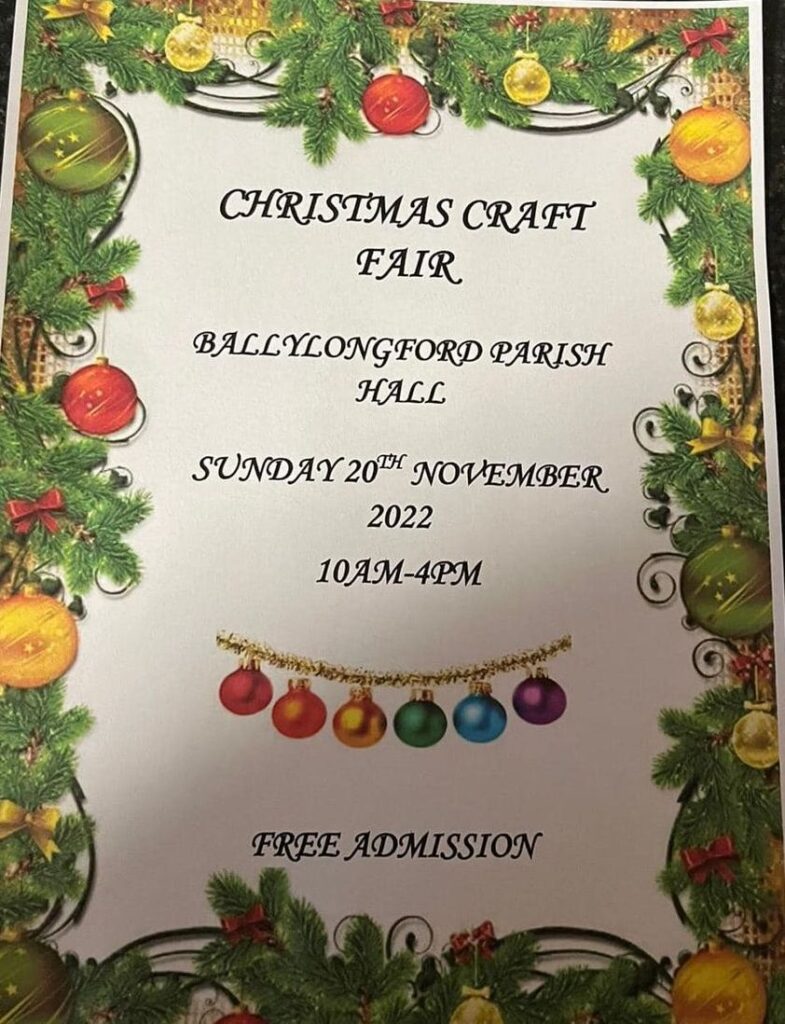 <<<<<<<<<