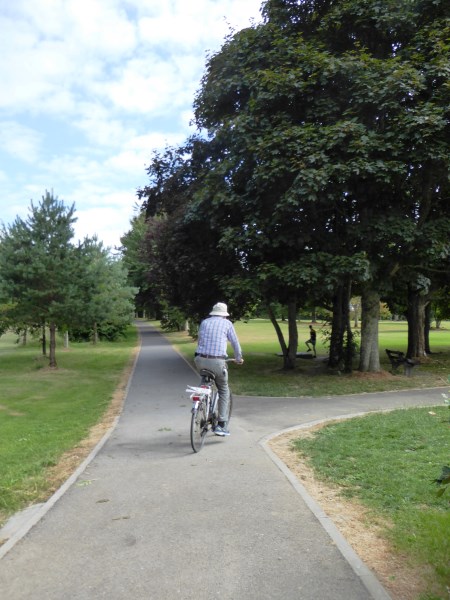 Cycling home with the newspaper through Childers' Park, Listowel in July 2018
<<<<<<<<<
A Date for the Diary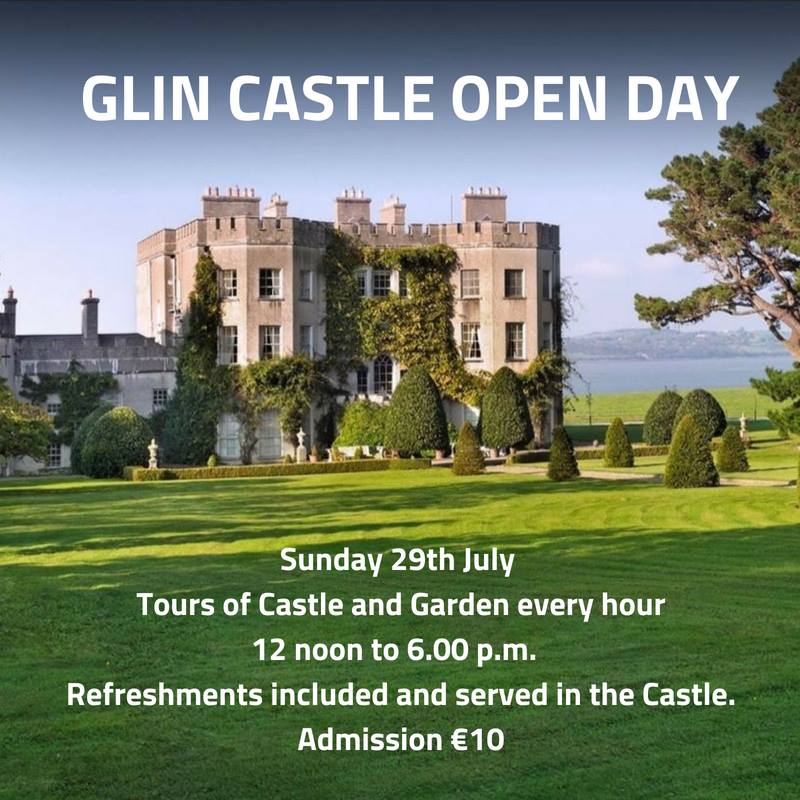 <<<<<<<<<
West Kerry Islands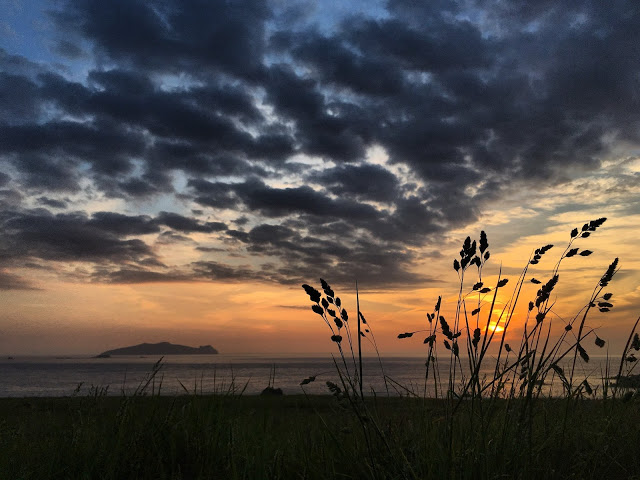 Last week I posted this photo from Seán Mac an tSíthigh of An Fear Marbh. I told you that this island is also called The Sleeping Giant. Well, this prompted Denis Quille to write to tell us that the same island is also called An tEaspag (the bishop). It's proper name is Inis Tuaisceart ( The North Island)
Denis says;
The old people at the tip of the Dingle Peninsula knew Inis Tuaisceart (The Sleeping Giant) as "An tEaspag" (The Bishop), it is also easy to see why.
On a family boat trip on 30 June we went into the island (some of my family with my brother Bryan's living in Listowel) and I'm attaching a few of the numerous photos taken by my daughter Neassa and nephew Micheál for you. We also landed on other outlaying islands but could not land on An Tiarach due to the spring tide swell. The landing/climb on to Inis Tuaisceart is dangerous and we had a very calm day, it not advisable for all ages should any of your followers be contemplating a visit. There is no ferry.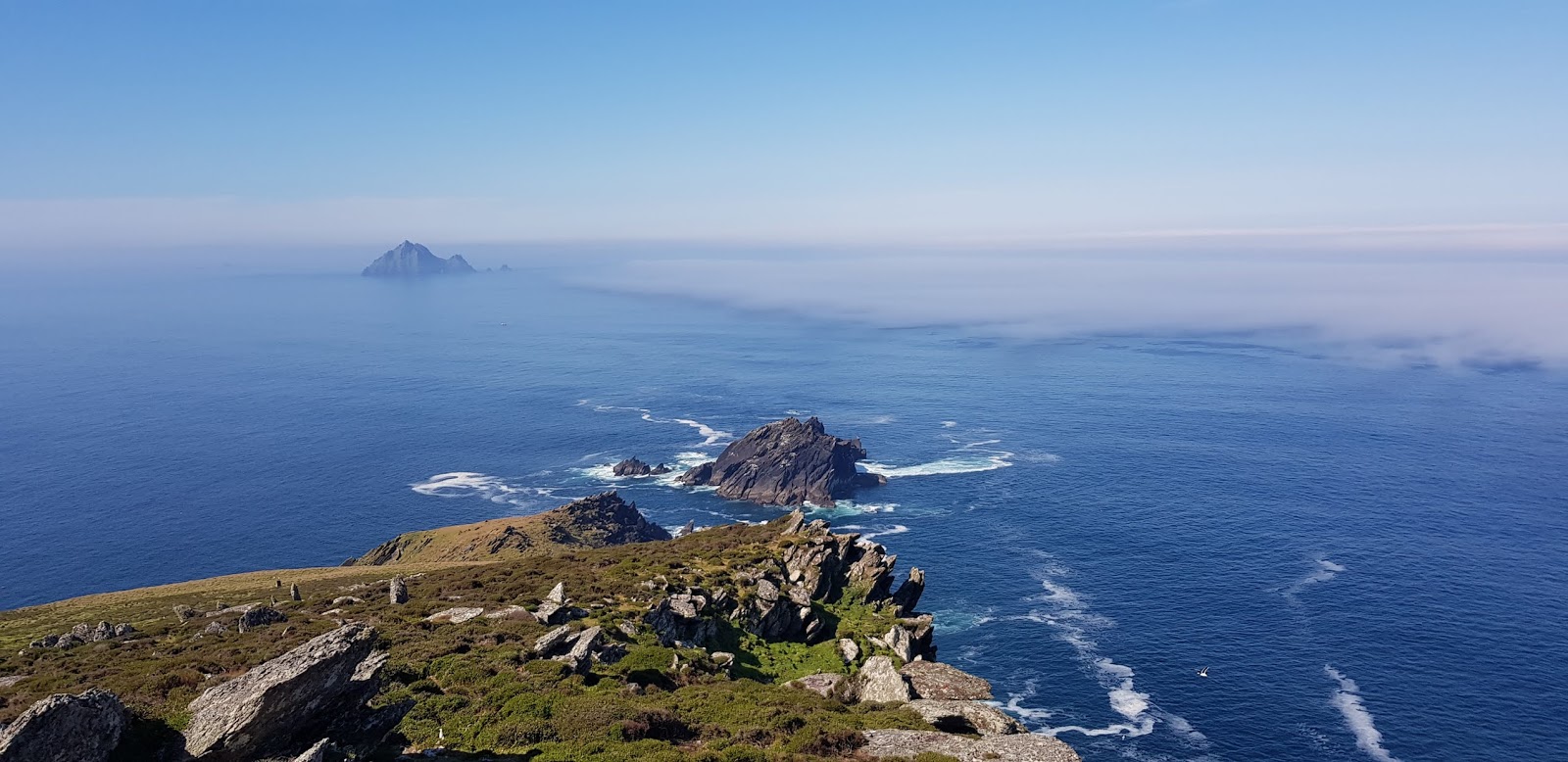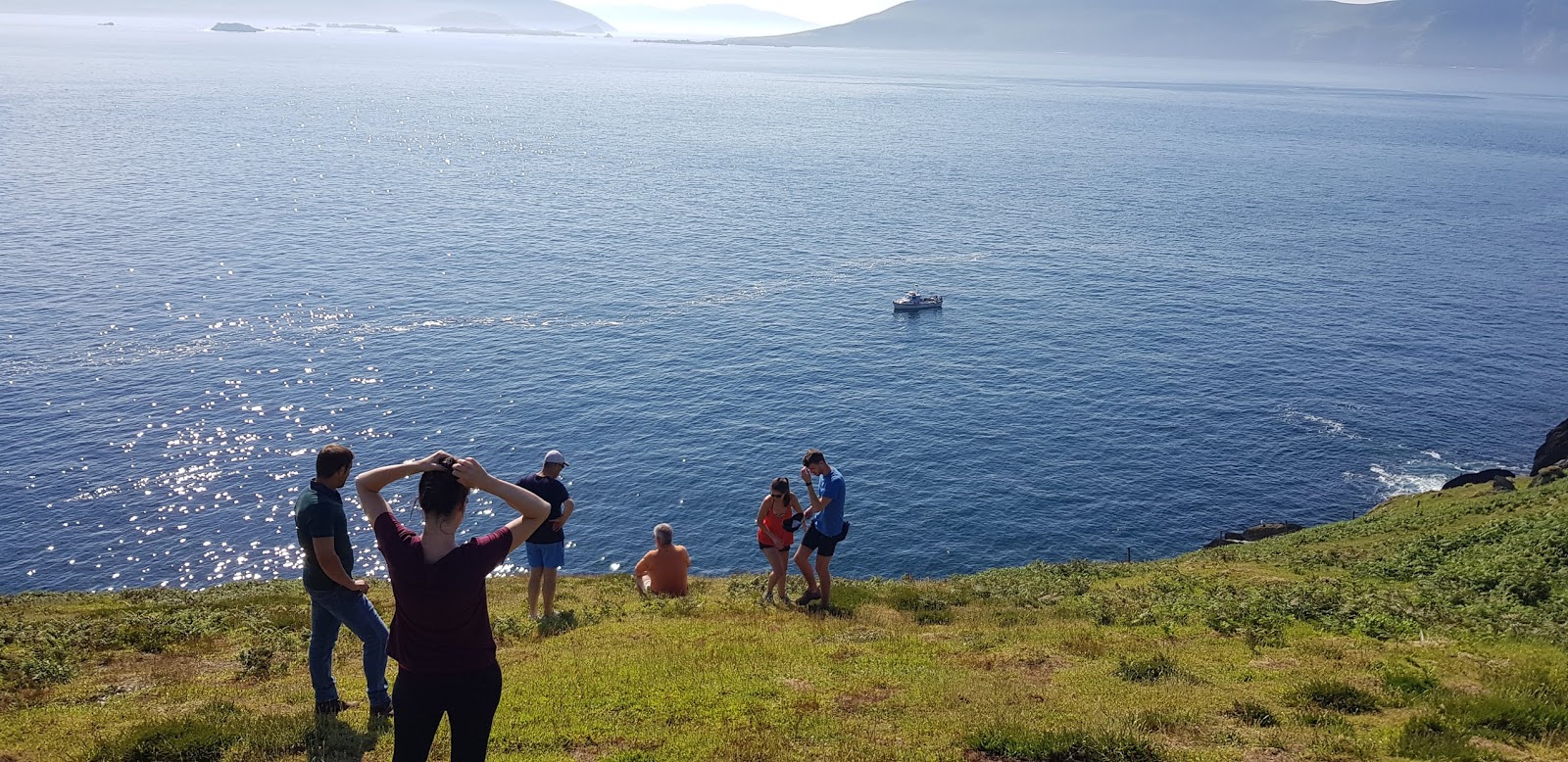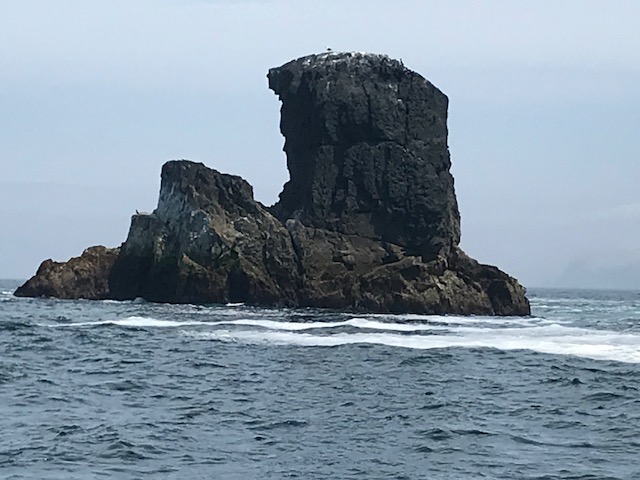 This is the Great Foze Rock (An Fós = Rage) taken on 30 June. This is the most westerly landfall in Europe and is situated quite a distance from An Tiaracht.
The families had a swim here but in hindsight was probably foolish as there was a very strong drift in the direction of the rocks.
<<<<<<<
Ducks on The Feale during the summer drought of 2018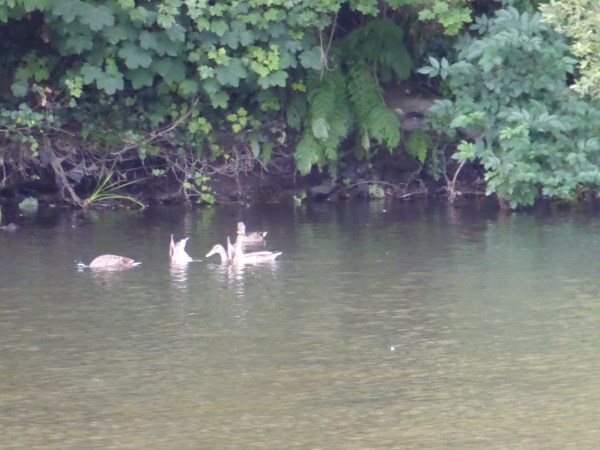 There are several families of ducks in the river. I photographed these by the Big Bridge.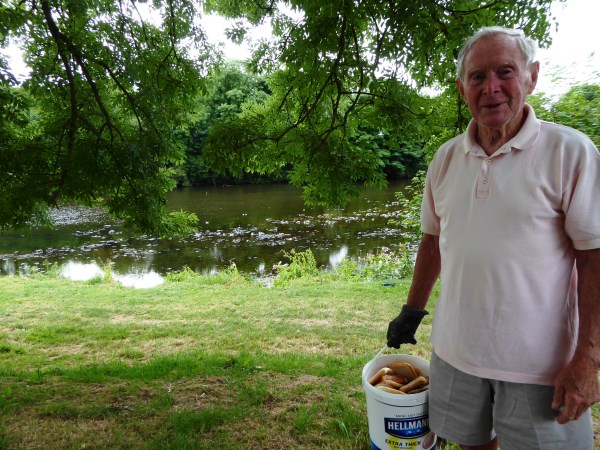 Peter McGrath collects some stale bread from a local shop and he makes his regular trips to feed the ducks.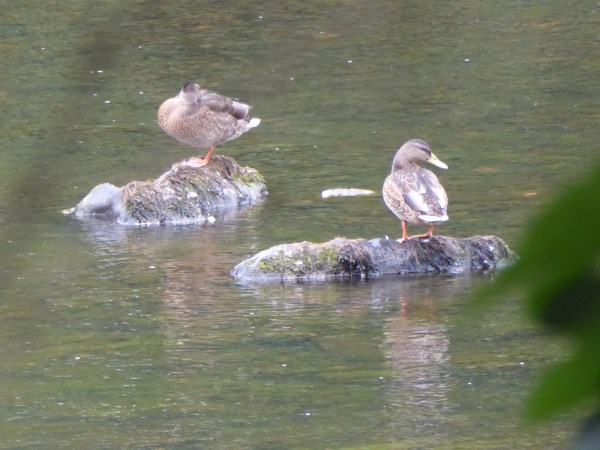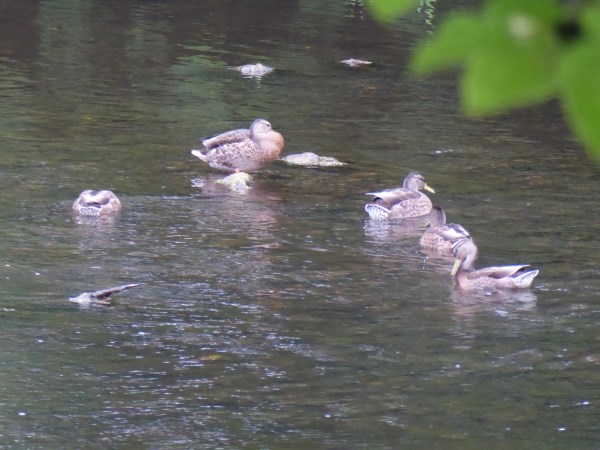 These were further downstream
<<<<<<<<


Look who I met on my Sunday morning walk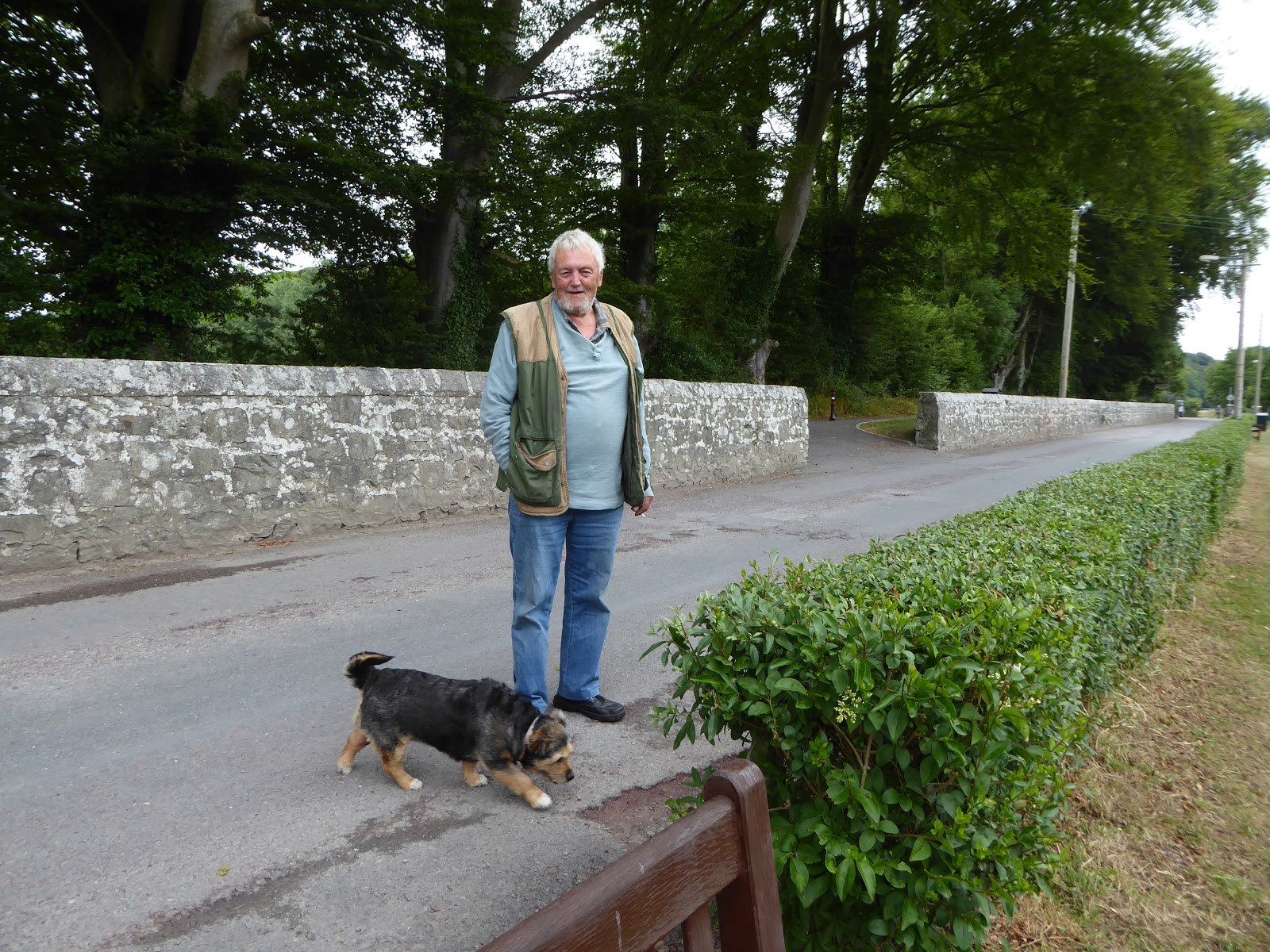 Fred Chute is a man who loves Nature. On this lovely Sunday morning July 22 2018 he was enjoying a stroll by The Feale with his dog.