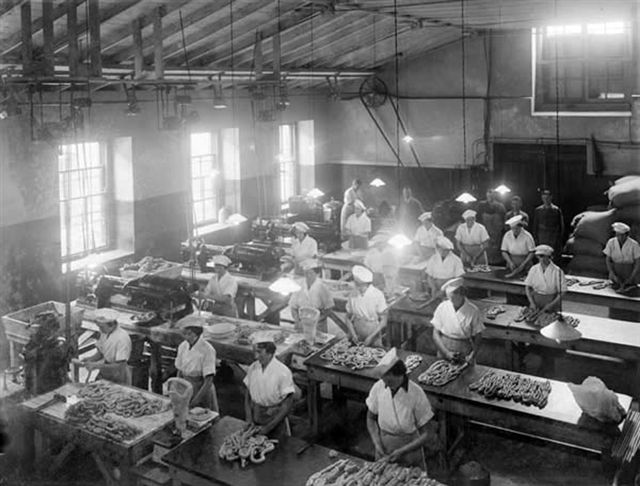 To conclude the pigs theme, Ger found this old picture of Denny's bacon factory, where many of the Kerry pigs ended up.
—————————————————————
We had our NKRO meeting last night AND the big news is… the date for our Festival of Welcomes has been set. It will start on Friday August 3rd 2012 and last as long or as short as you desire. It will coincide and compliment the two local festivals which usually run at that time, The Dan Paddy Andy Festival and The Sean MacCarthy Festival. Go at once and mark it into your calendar or enter it into your phone or computer diary and start saving today.
Tomorrow is Fiver Friday in Listowel. If you are in town, look out for shops advertising €5 deals for one day only.
Still no lights on the big bridge! That saga continues.