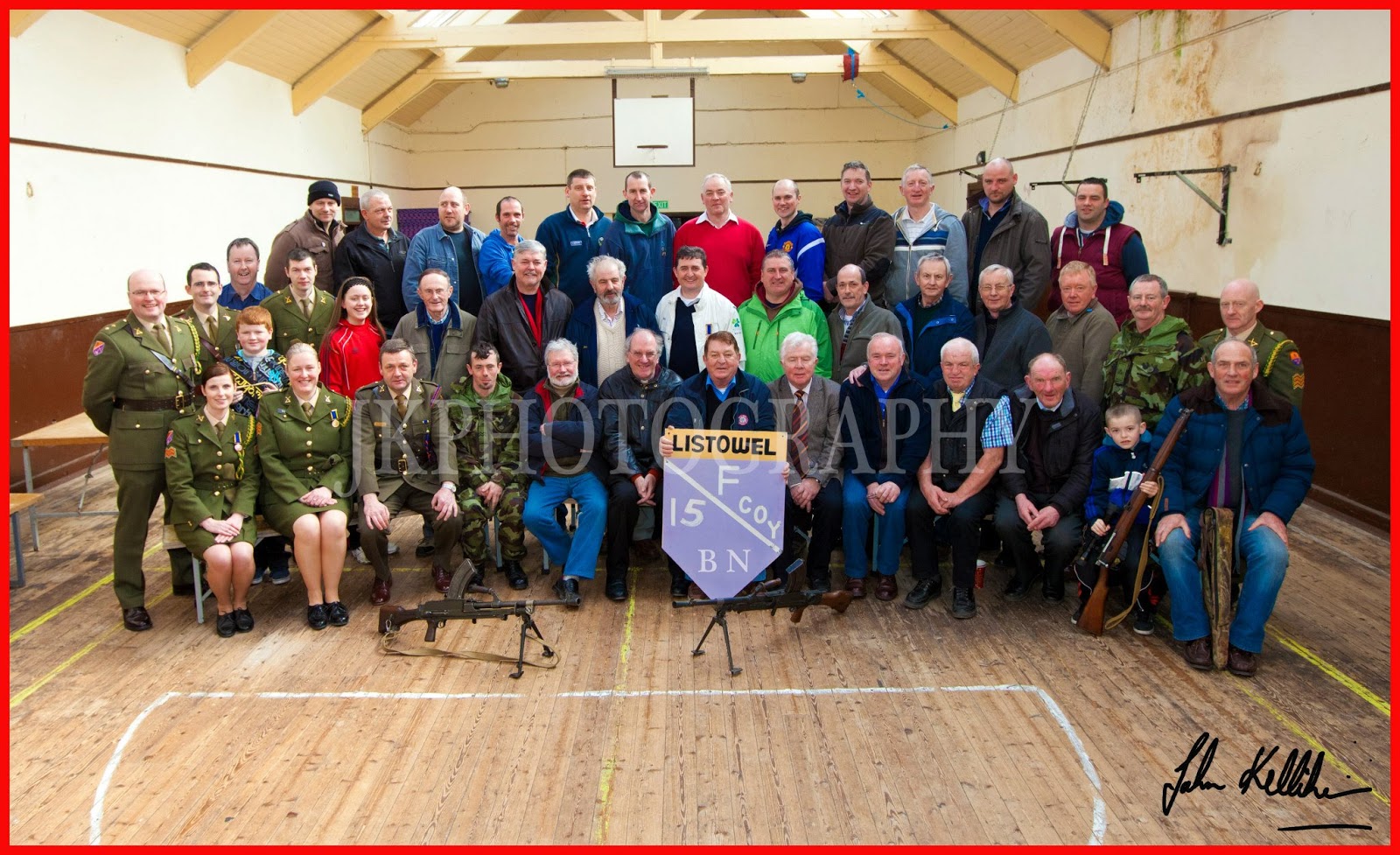 Another great photo from John Kelliher
<<<<<<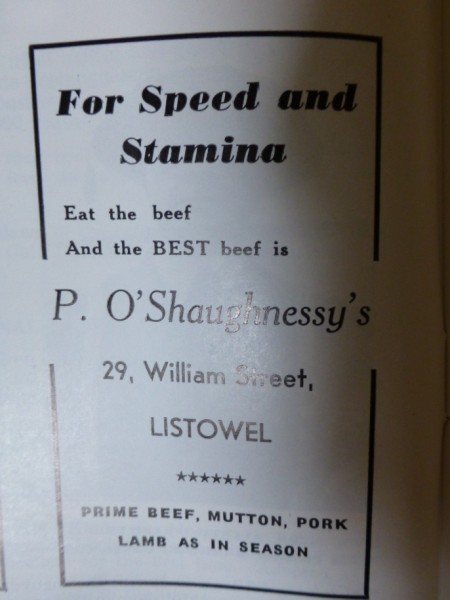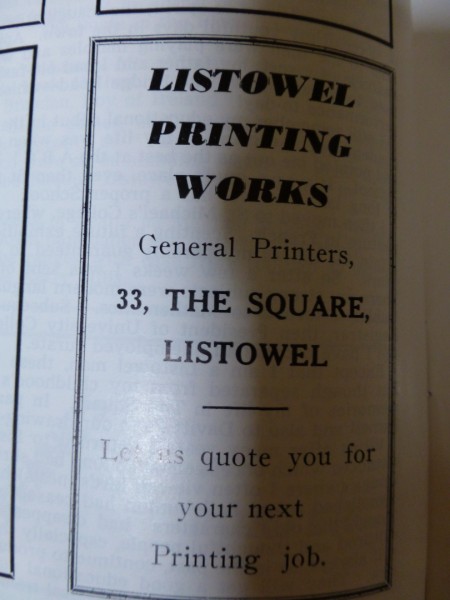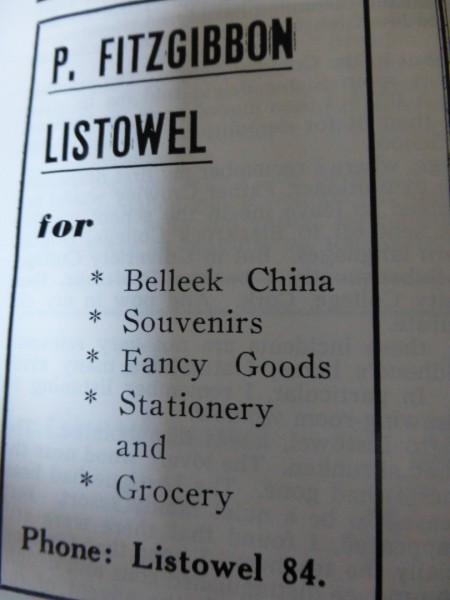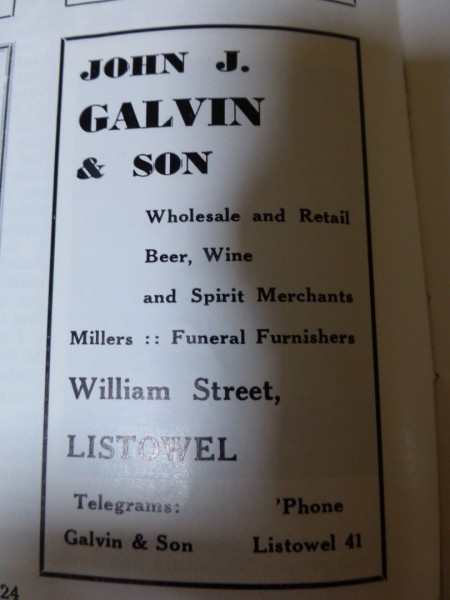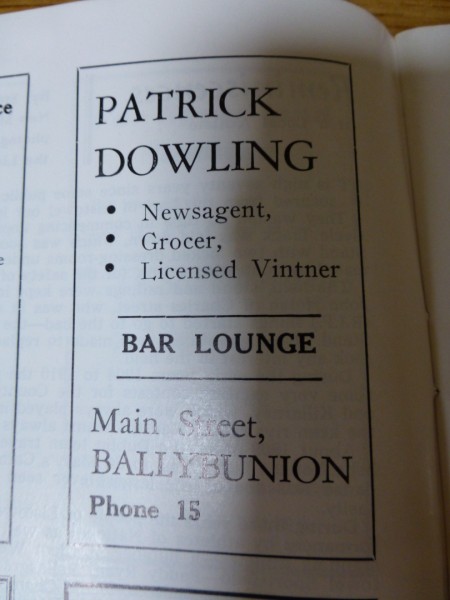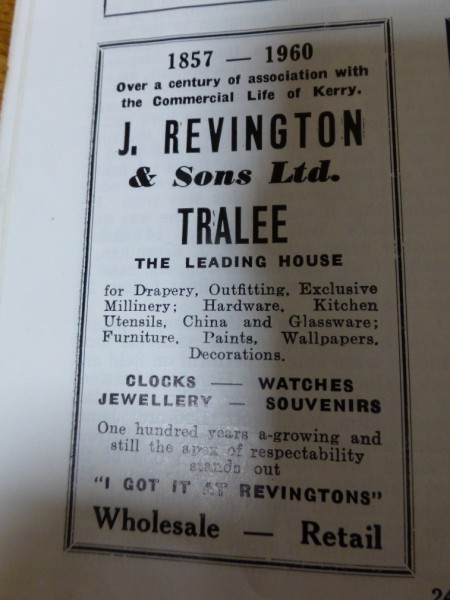 Some of these businesses are still thriving Thank God.
<<<
This story has made all the newspapers In Ireland.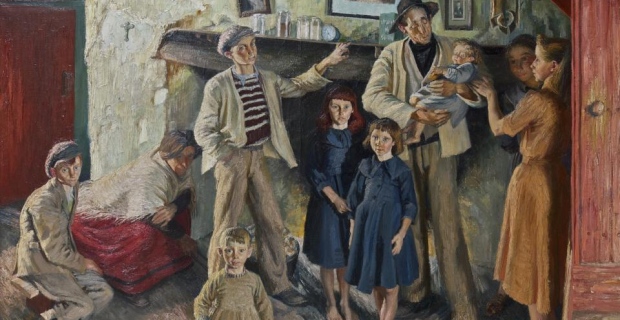 This beautiful painting by Derek Clarke recently came up for auction. Clarke painted the McDonough family of Connemara in 1946. The family has since suffered the ravages of emigration and the siblings were scattered across the globe from Australia to the USA. Only two of them remained in Ireland. Five of the children are still alive and these five banded together to buy the painting which had a guide price of €15,000. Unfortunately for them there was someone else willing to pay €38,000 for the picture. The McDonoughs are now in negotiation with this buyer as they would like to put the painting on public display in a museum in the US where most of them live and where they are very embedded in the Irish community.
<<<<<<
This is Ballybunion as it used to look. As I write these houses at the foot of the cliff and facing the sea are being demolished to make way for modern more eye pleasing accommodation.
<<<<
Interesting fact:
In the period 1835 – 1899, some 237 people were hanged in Ireland, including 13 women.

The bulk of these executions were for murder (including conspiracy to murder and aiding and abetting murder),

although executions also took place for attempted murder, shooting at and rape.




The list of names of those executed is here : http://www.capitalpunishmentuk.org/ir1835.html

<<<<
Today April 4 2013 is horse fair day in town. I'll be out with camera to bring you some faces at the fair.