Next weekend everywhere you turn in North Kerry there will be a festival taking place. These are not rival festivals but all complementary, providing something for everyone. In short, North Kerrry is the very best place to be for the August bank holiday weekend because there is something on to suit every taste. You can learn about your Irish heritage, dance at the crossroads or take a walking tour of Listowel with the very knowledgable Vincent Carmody, you can visit local gardens and learn about flower arranging, you can give your dog a very enjoyable day out, you can visit a craft fair or dance to Declan Nerney all on next weekend in our very own backyard. Listowel will be THE place to be.
>>>>>>>>
What in the name of all that's good and holy is this?
It's a doggy loo. I photographed one on the John B. Keane Rd. Your beloved pooch does his business, you scoop it up and deposit it in one of these dog toilets. I have heard no reports yet on the success or otherwise of this initiative. I hope these toilets will prove more popular than the one for humans in Market St.
>>>>>
This extraordinary story from last week's cinema shooting in Aurora is true.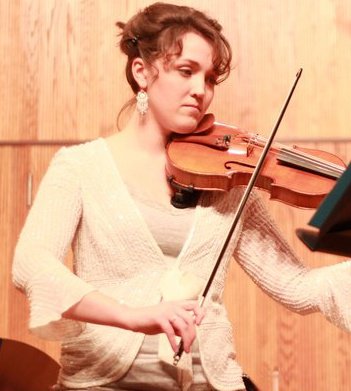 Petra Anderson, violinist.

Petra Anderson




It seems as if the bullet travelled through Petra's brain without hitting any significant brain areas. The doctor explains that Petra's brain has had from birth a small "defect" in it. It is a tiny channel of fluid running through her skull, like a tiny vein through marble, or a small hole in an oak board, winding from front to rear. Only a CAT scan would catch it, and Petra would have never noticed it.

But in Petra's case, the shotgun buck shot, maybe even the size used for deer hunting enters her brain from the exact point of this defect. Like a marble through a small tube, the defect channels the bullet from Petra's nose through her brain. It turns slightly several times, and comes to rest at the rear of her brain. And in the process, the bullet misses all the vital areas of the brain. In many ways, it almost misses the brain itself. Like a giant BB though a straw created in Petra's brain before she was born, it follows the route of the defect. It is channelled in the least harmful way.
>>>>>>>
Finally, a poem for Monday from Kathleen Forristal who wants to share some of her happy memories of growing up in Listowel.
Clean and Happy
Reflection's of flames upon the stone floor.
Sound of fire, damper open, chimney roars.
Clock in centre of oven door tells no time.
Hand moves slowly round but never chimes.
Tin bath with handles propped between chairs,
Pots of hot water, kitchen fills with steamy air
Immersed in warm water I make a bubbly lather.
Wrapped in a warm sheet, vigorously dried from hair to
feet.
Mother tells me the story of the little red hen.
Baby doll under my arm, innocent, sweet and warm.