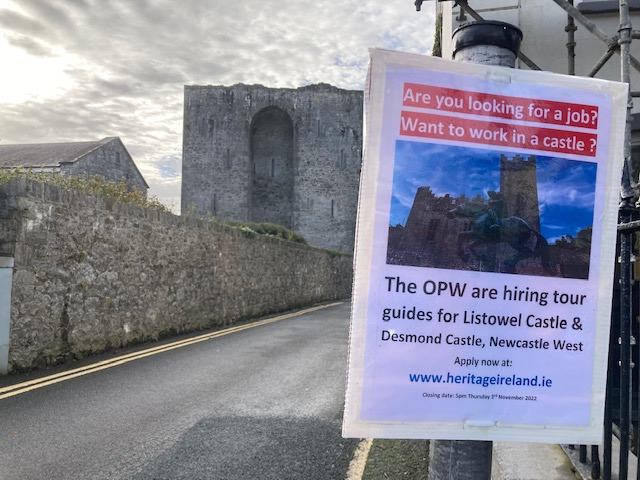 <<<<<
Passing on the Torch
Jimmy Hickey is a dancing teacher in a direct line from the old masters. Here is a paragraph from an article by Edaein O'Connell in last week's Irish Independent. The Kelliher referred to is Jonathan Kelliher of Siamsa Tire.
Jonathan is videoing Jimmy dancing the steps and so preserving them for the next generation.
Here is a link to part two of the recent video about the dancing tradition in North Kerry.
<<<<<<<<<<<
The Crown
Are you watching the latest series of The Crown on Netflix?
Here is our own local royal family at the premiere in London last week.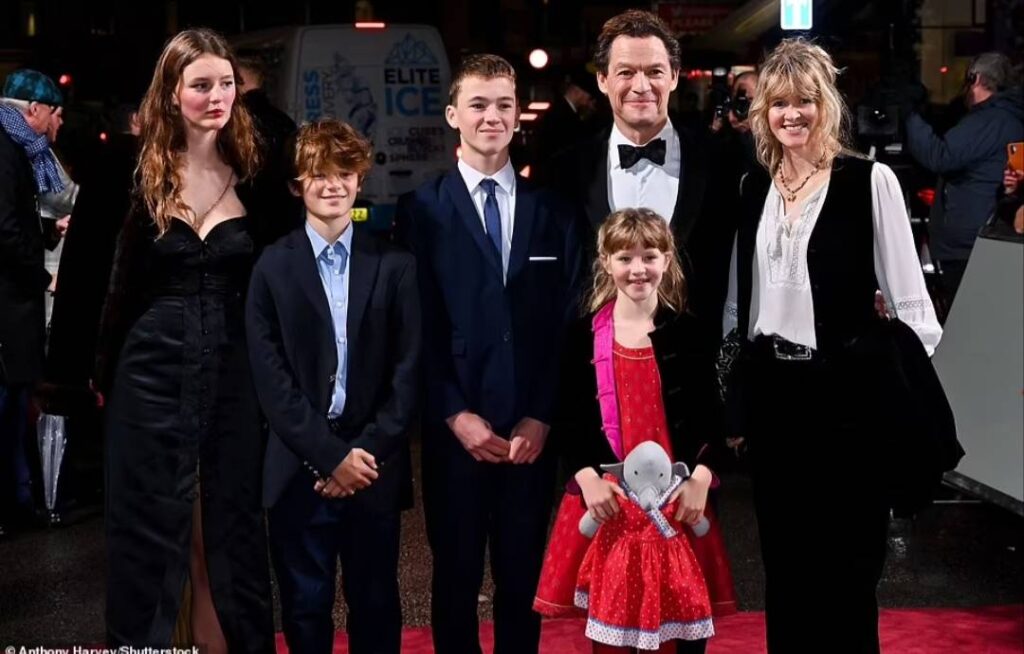 This photo of Dominic West and his wife, Catherine Fitzgerald, and their family was shared online by Glin Community News.
Dominic plays Prince Charles in The Crown. I think he has caught him well, his mannerisms and irascibility but West is far more handsome.
<<<<<<<<<
Dates for the Diary
Full details of these talk on Kerry Libraries website
<<<<<<<<<<
Laethanta Saoire
Happy childhood days gone but not forgotten…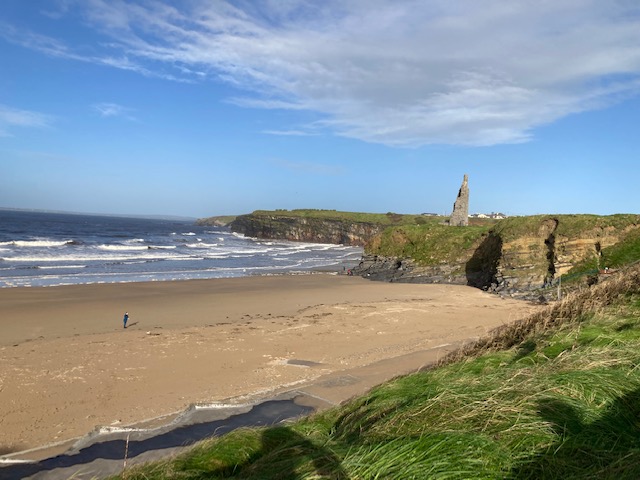 What's in a Number
An essay by Charles McCarthy shared on Facebook by Glin Historical Society
What's in a number?
A lot actually, especially if that number is forever associated with childhood journeys.
ZIU 40 was the registration of my father's car, or to be more precise to all of you auto fanatics out there a, 2 door, red, 1971 Ford Escort Mark I.
A little snug for a family of five with mam and dad up front.
Installation of the roof rack meant that the holidays were eminent and bootcases (Grappling with Pronunciations) had to be dusted down.
Not everyone had a full grasp of the English vocabulary but my mother was fluent in the many tongues of her young.
Destination was Ballybunion circa 1981 which meant passing through the bustling towns of Abbeyfeale, Listowel and some small villages with names we pronounced in a deep voice such as "Duagh".
I would be consigned to the parcel shelf, transforming me into a small missile, primed, should the car come to a sudden stop.
We would all slowly bake if the sun was high, and no one really complained due to the possibility of we having to stop and thus hours being added to an already arduous journey.
I would have no choice but to stare at the gradual build-up of frustrated drivers faces, due to my father's estimation of an acceptable speed and the cars inability to pass 45mph fully loaded.
What should have been a relatively short trip would seem an eternity. A garage in Listowel with the outline of a VW beetle painted on its side wall meant we were getting close to journeys end.
The stretch of road between Listowel and Ballybunion is long and relatively straight, with sudden dips in the road that reacted wonderfully with the leaf springs of an ageing car.
Sudden dips and up we would go with familiar tickles in the tummy, made all the more pronounced if we were getting hungry and the limited supplies had been exhausted.
Faster Dad! faster came the loud exclamations to my father's ever growing frustration.
No one ever thought of opening a window, instead I believe it was my parents way of keeping us quiet, by way of partially knocking us unconscious from sheer heat exhaustion.
One damp face cloth was used on the many faces and we never thought to question such rationing, though that too would dry out over time within the hostile environment.
Complaining meant stopping which meant more time added, which was a no, no.
Was it just beyond one hill crest, or two?, finally the sight of the sea side resort would appear like a majestic vista, mobile home roof tops glistening in the sun.
The slow procession of cars through the main street, each car loaded with little sea urchins such as ourselves in awe of the many sights.
A cacophony of sights, sounds and smells, salty sea air, chip shops, perry winkles, bumper cars, slots machines, and the latest block buster " Raiders of the lost Ark" advertised at the local cinema.
We were finally there, a journey and destination that will forever be engrained in my memory.
What's in a number indeed.
<<<<<<<<<<