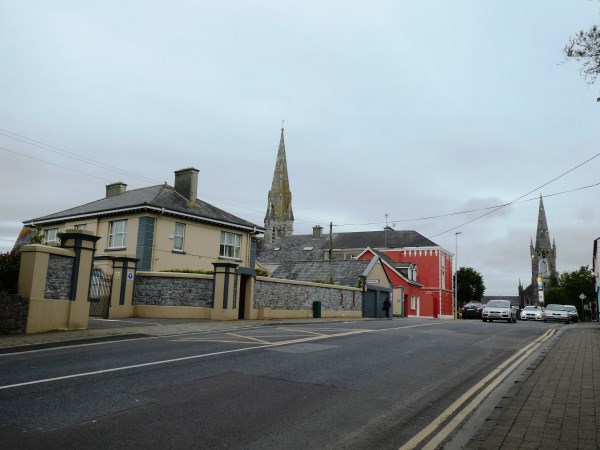 <<<<<<<<
Artists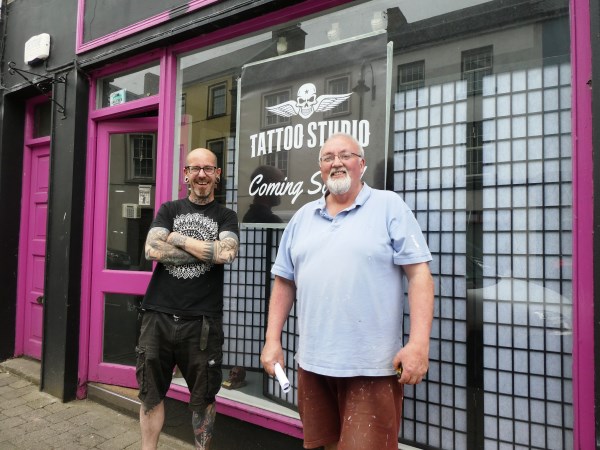 On Church Street I met Martin Chute who was planning his sign for Lizzy's Little Kitchen and with him is Mr. O'Mahoney who is opening his tattoo shop soon. Martin is doing that sign too.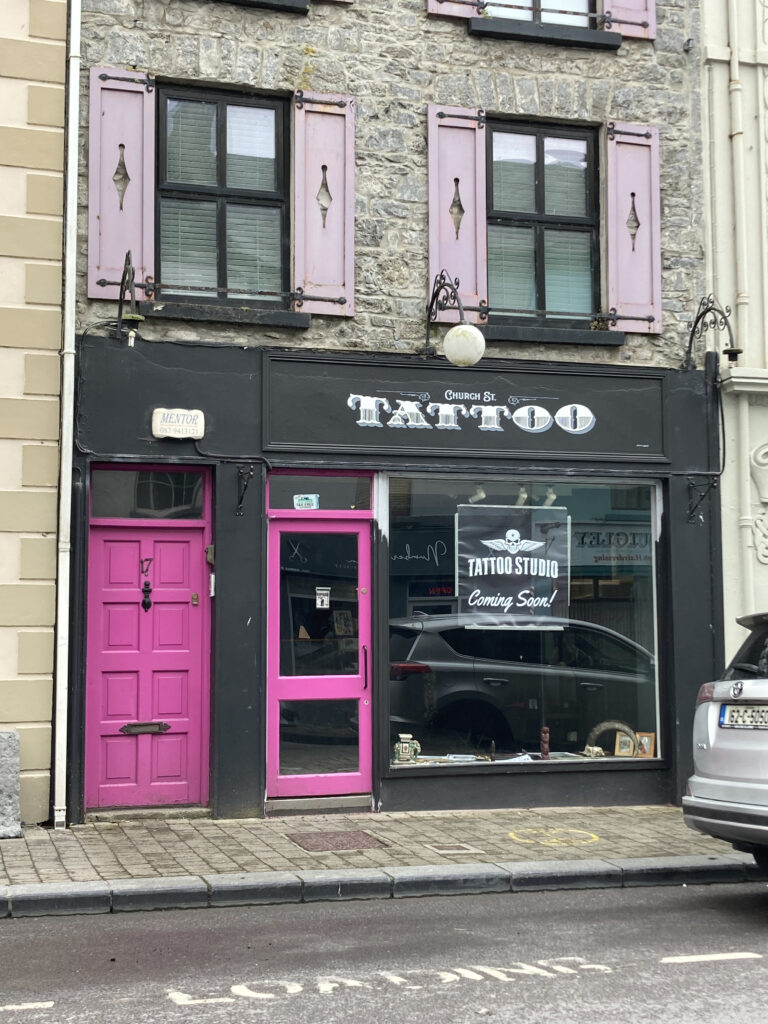 A few days later I observed that the sign was done. Cool!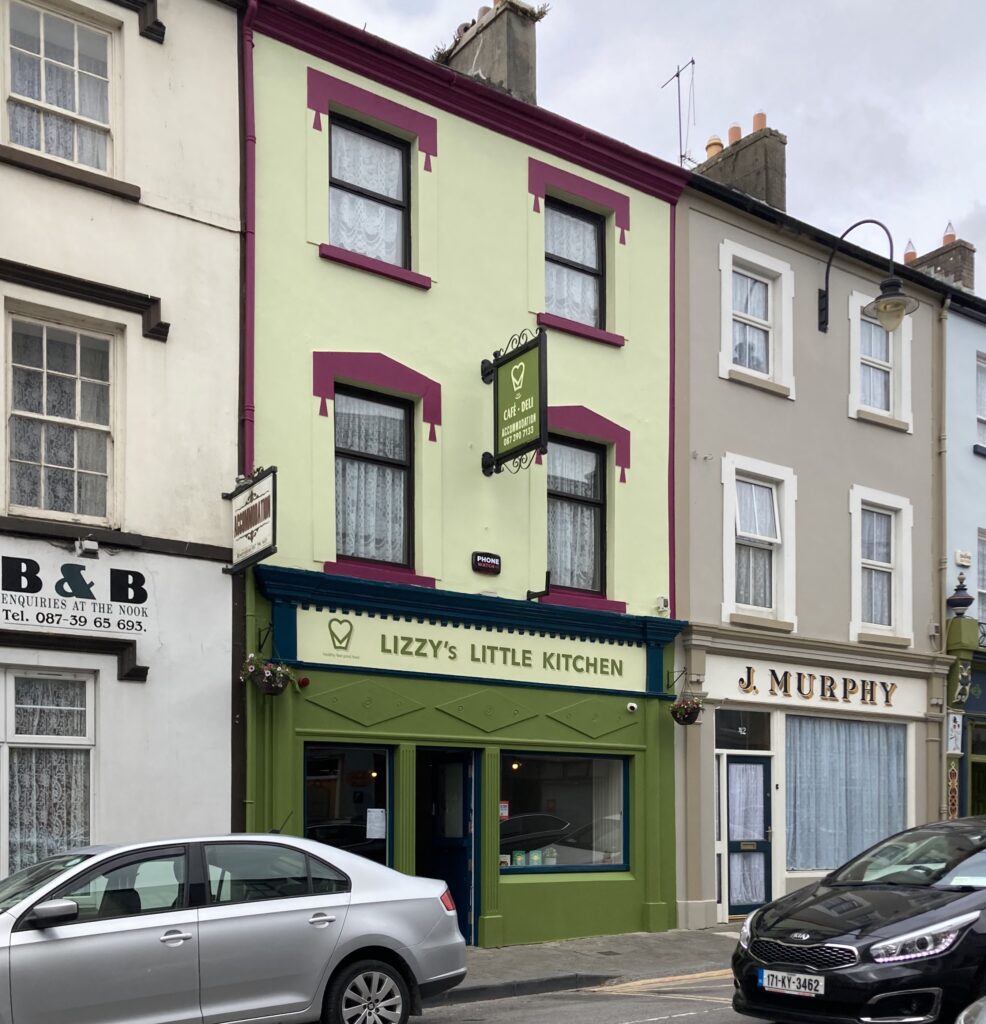 Lizzy's is a great addition to Church Street The paintwork and colours are perfect and the sign is everything a sign should be, artistic, clear, well proportioned, uncluttered and tasteful. Well done all.
<<<<<<<<<<
Dominican Church, Tralee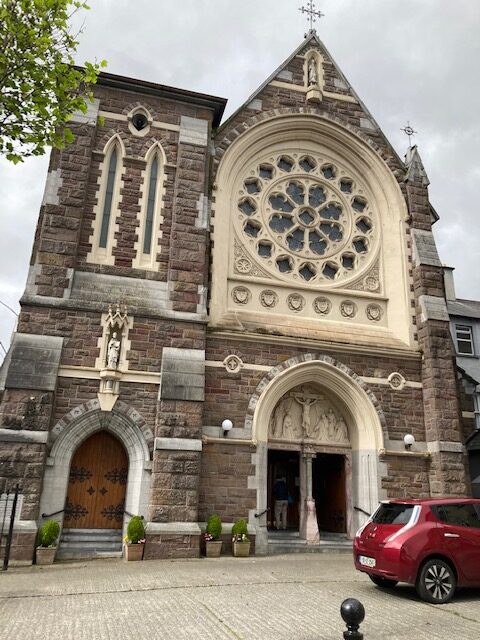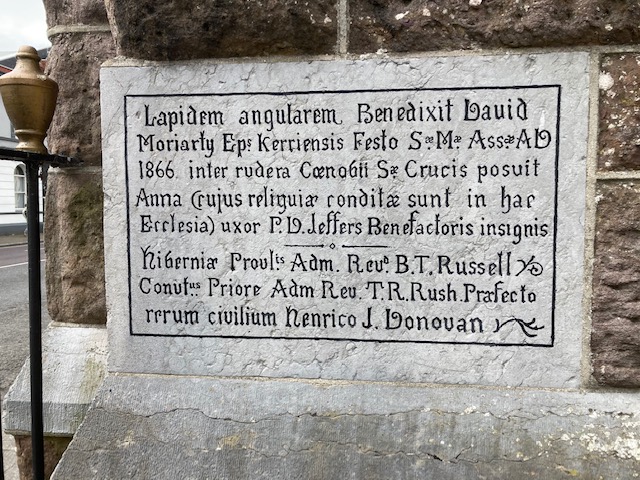 This is the corner stone on this magnificent edifice. Below is what it says about it on the Dominican website.
The builder is named as Mr Arthur Crosbie and the cost at about £6000. The cornerstone of the building was laid on 15th August 1866, the Feast of the Assumption, by Mrs Anne Jeffers, wife of the Benefactor.
<<<<<<<<<<<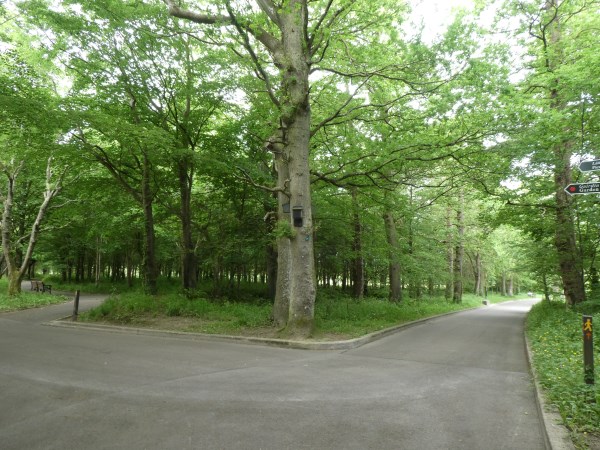 Two roads diverged in a yellow wood,
And sorry I could not travel both
And be one traveler, long I stood
And looked down one as far as I could
To where it bent in the undergrowth;
Then took the other, as just as fair,
And having perhaps the better claim,
Because it was grassy and wanted wear;
Though as for that the passing there
Had worn them really about the same….
Robert Frost
<<<<<<<<<<<<<
End of an Era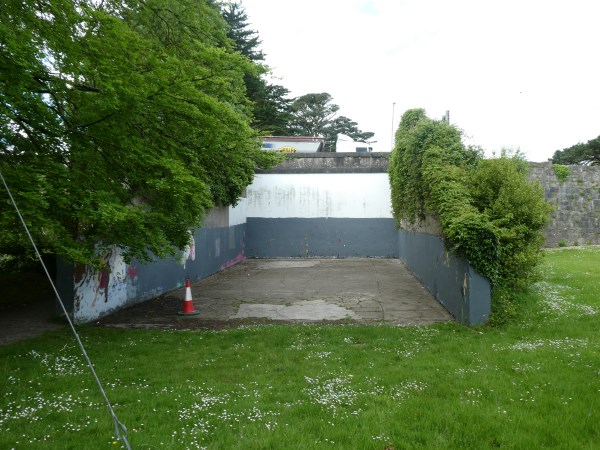 Junior finishes his story for us;
By the 1970s a new generation of handball lovers had come on the scene. Some of these that Junior remembers are Denny O'Connor, Eddie and Mike Broderick, Charlie Nolan, Tony Stack, Jer Loughnane, Con Gorman, Tony O'Neill, Jimmy Canty. There were many more in this new cohort too. The building of the Community Centre in the mid 1980s drew away from the old alley and handball ceased to be played there.
The new centre had an enclosed 40ft. by 20 ft. court. This was used by handballers but with no club structure it never really took off. Then the community centre courts became squash and racketball courts before they were eventually utilised for other purposes.
By 2008 Junior Griffin was the only surviving trustee of the old handball club. No committee had been formed for years. Junior took advice from former members and from solicitors. He decided to sign over the alley ground, which was purchased by the handball committee in 1962 to the safe keeping of Listowel Town Council. One proviso in the deal was that if ever a handball club was formed in the future, the council would facilitate that club in building a new handball alley.
We are very grateful to Junior for preserving and sharing all of this valuable information about the story of handball in Listowel.
……………………
Many handballers spoke to Caoimhe Coburn Gray for her Coiscéim project. If you are interested in handball at all, especially if, like Michael Enright, it was a big part of your life, you will love reading and hearing handball stories from around the country. You will be struck by the similarities, e.g. Sunday was the big day. Nobody taught you how to play handball. You observed and learned. Rivalries developed into life long friendships.
"Now we've two buildings in Ireland that are vernacular to Ireland you will not find them anywhere else – the round tower and the handball alley!"
Here is the link to the marvellous Coiscéim project
Handball Memories, in your own words
<<<<<<<<