Lower William Street in 2016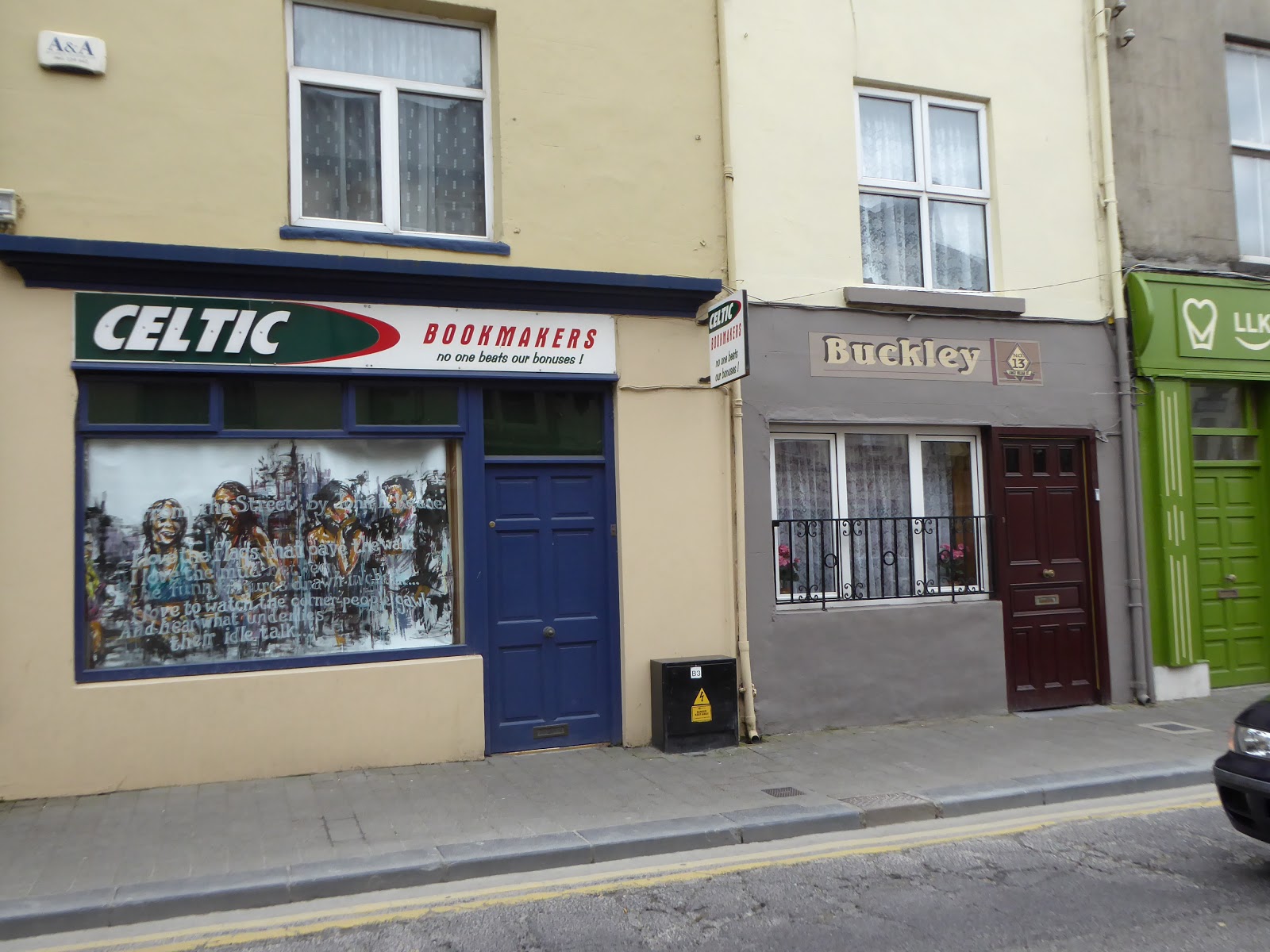 <<<<<<<<<<<<<
A Timely Poem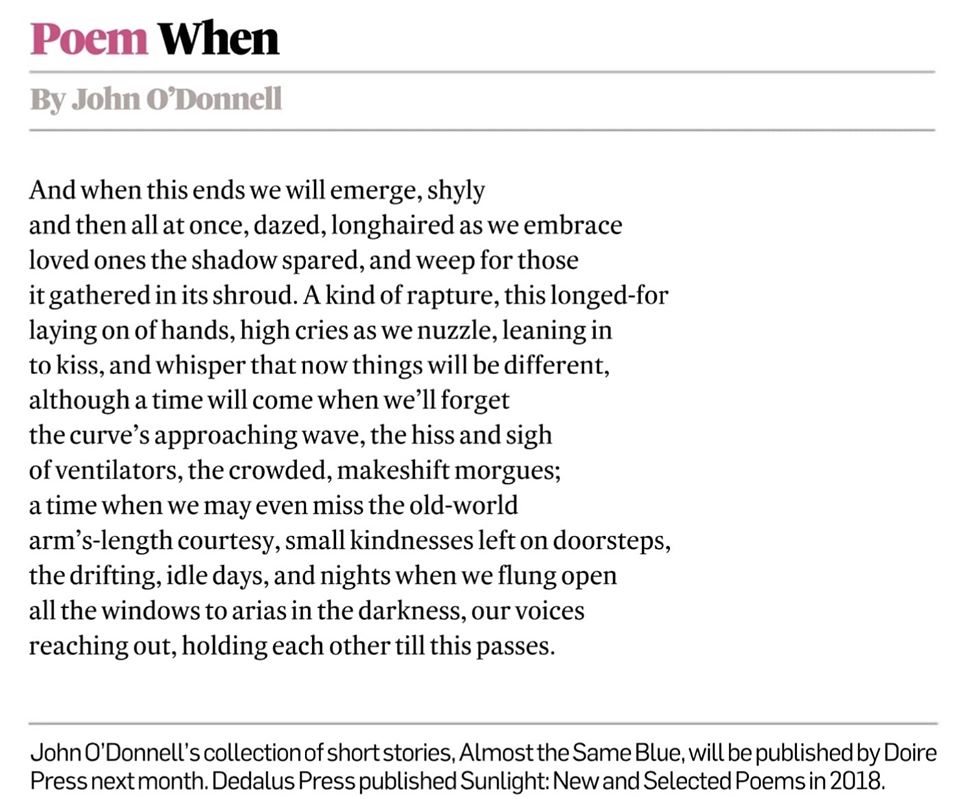 <<<<<<<<<<<
Duhallow Knitwear, a Listowel Connection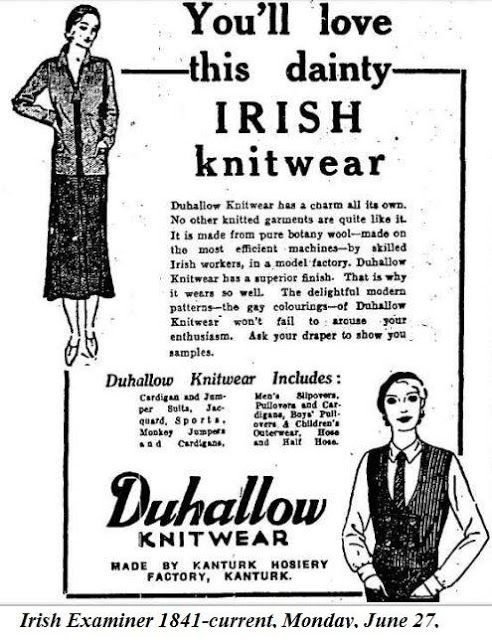 I included this old advertisement last week. It prompted Mike Moriarty, whose family ran Moriarty's on William Street for years to tell us his memories of Duhallow and the Sheehan family.
My parents would have done business with Duhallow down through the years. I still have vivid memories of their rep, Tim Vaughan. The brand was very highly rated by our customers. Once a year we would visit the factory with our parents, This was at a point of the year when they would be selling "seconds". Now you would be hard pressed to find a flaw in these garments but the regular customers to our shop could not get enough of them.
There was a strong personal bond between the owner, John Sheehan, and the retailers. We would have been entertained in his house. Indeed, when my brother, Ned, died John Sheehan, although quite frail, made his way to Listowel to the funeral. Later, when John himself passed away I was in Kanturk to represent the family at the wake in his house.
Rgds.,
Mike Moriarty.
P.S. "Hose" was/is simply socks. Eventually I guess it referred to knitwear generally.
<<<<<<<<<<<
Áras Mhuire
I took this at a birthday party in Áras Mhuire a few years ago.
<<<<<<<<<<<<<
More of Mike O'Donnell's Covid Cartoons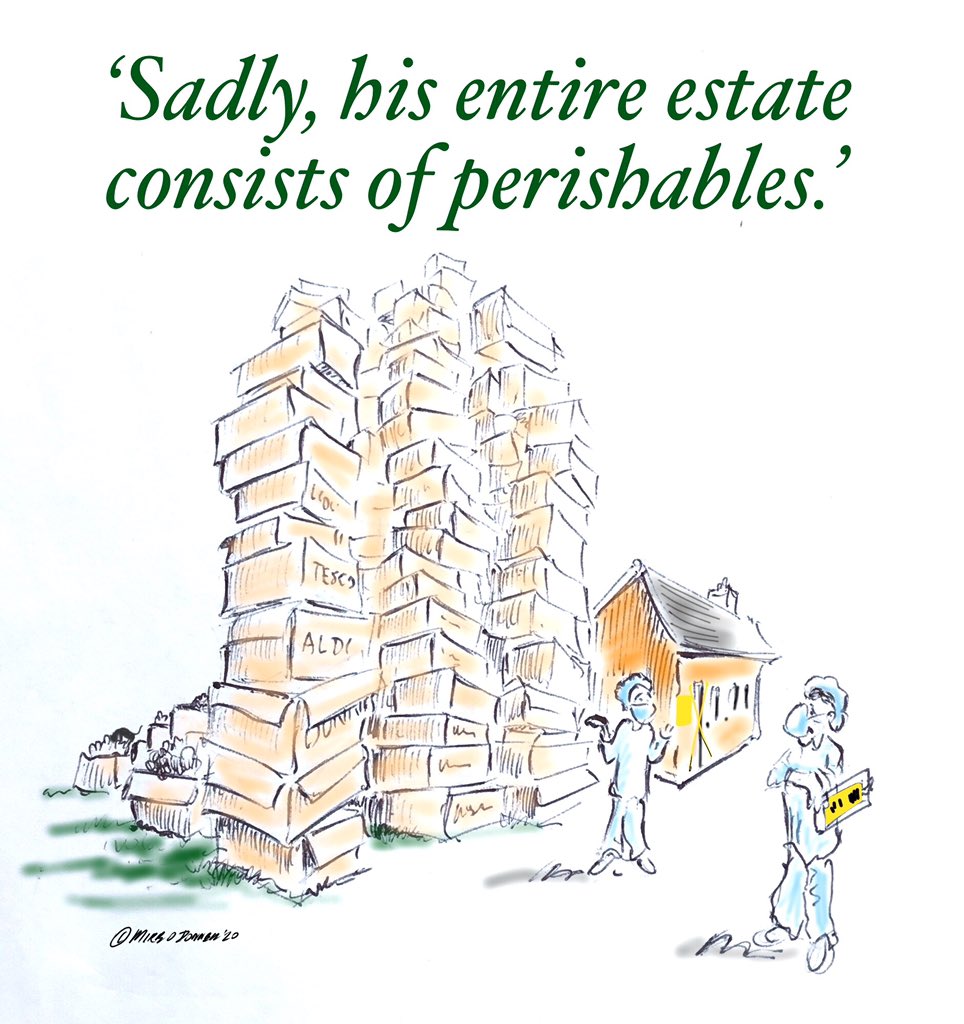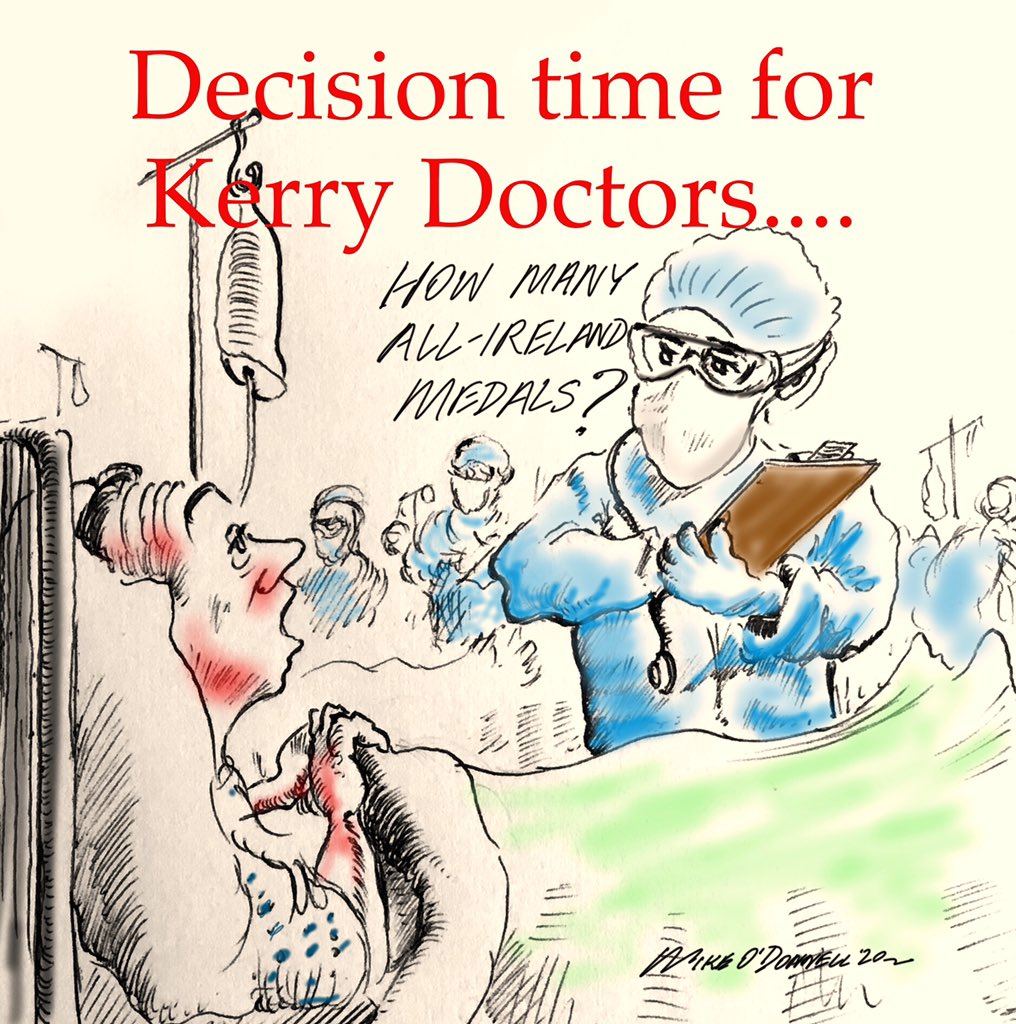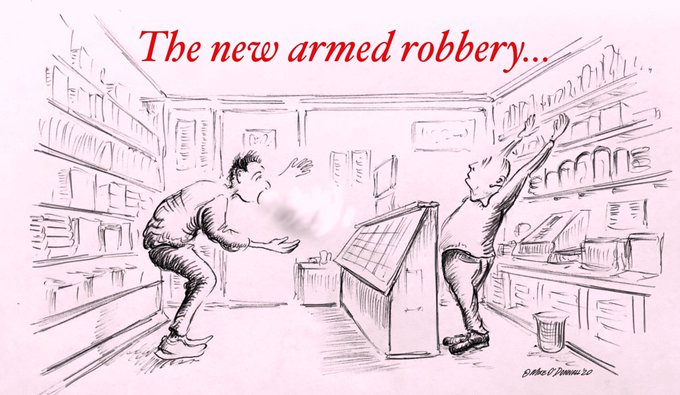 <<<<<<<<<<
Old Neighbours, New Neighbours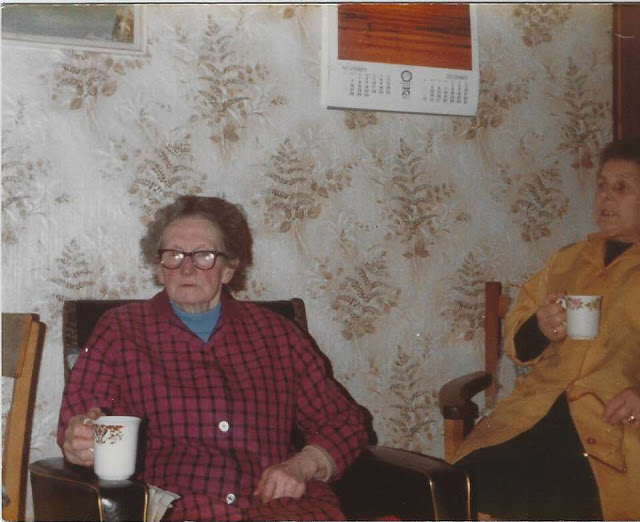 Patrick Godfrey who has family roots in Charles Street shared this photo of Mrs Moloney and Mrs Stack with us.
Marie Nelligan Shaw saw this photo of her old Charles Street neighbours and sent us this photo.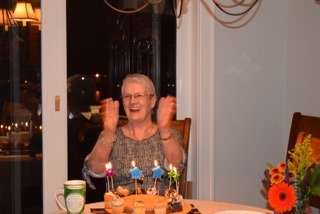 This is Mrs. Stack's daughter, Doreen, celebrating her 80th birthday last year. Doreen and Marie are now neighbours in New York.
<<<<<<<
It's a Fact
Rounded corners on electronic devices have been patented by Apple.
(From Facts to make your Jaw Drop)