Absolutely the last of Writers' Week 2014
by Lisa Fingleton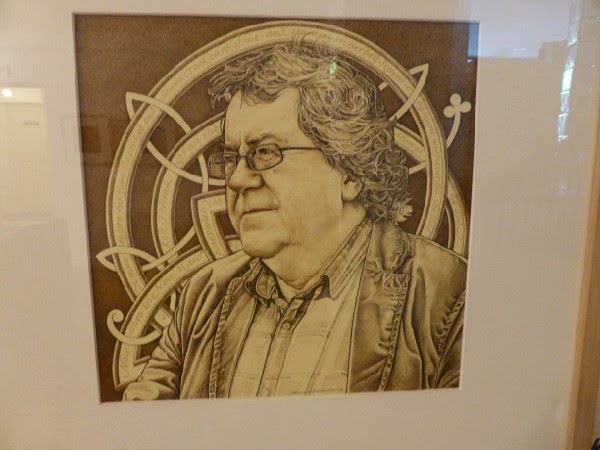 by Jim Dunne
The above two pictures were exhibited as part of The Colourful Spirits Art Exhibition in The Seanchaí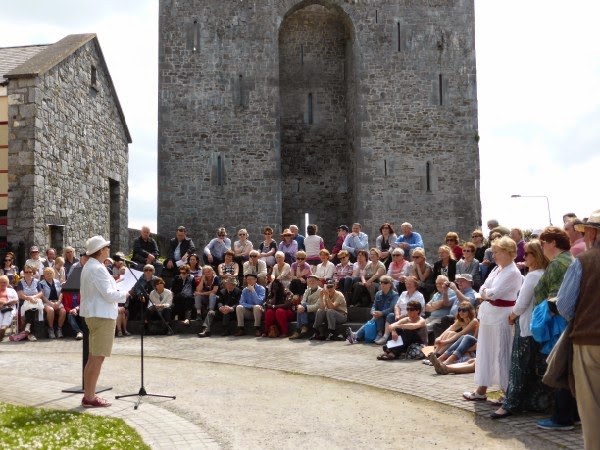 This is an open mike session called Poetry Without Pints. It was a great success. At it I met some friends who were in Listowel for the day from Killarney.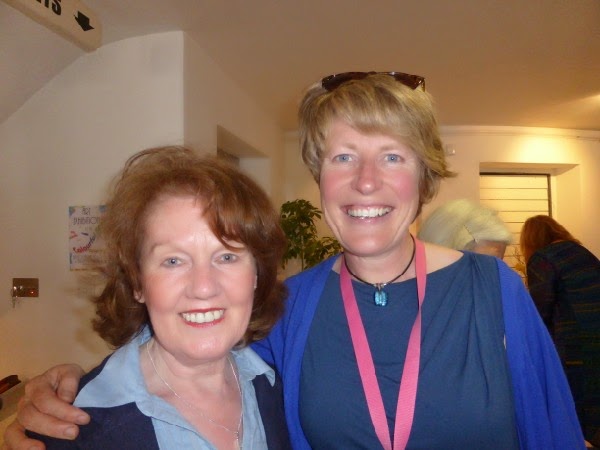 One of these friends is Mary Murphy and here is the story of her meeting with Lisa Fingleton.
Every year the hospice in Tralee run an innovative fundraising project. They ask lots of people to paint and donate a picture. All the pictures have a price tag of €100. On the night of the sale no one knows who painted what. You buy what you like and you afterwards learn who has painted it.
At one of these auctions, Mary bought a painting of a pair of hiking boots which she discovered had been painted by Lisa Fingleton, an artist with whom she was not familiar.
As we were looking at the Colourful Spirits paintings, Mary noticed that the sad bride was painted by Lisa and she realized that it was the same artist who had painted the picture she loved.
I introduced her to Lisa and Lisa told us the story of the painting.
Lisa's aunt, who loved the outdoors and the mountains, developed cancer. As she was going through her treatment she bought a new pair of hiking boots in order to get back on that mountain as soon as she was well enough. The boots were a symbol of hope and survival. So when the hospice asked Lisa for a picture she knew that this was the one.
Lisa had no idea who had bought it and she was delighted to learn that Mary loves it very much.
<<<<<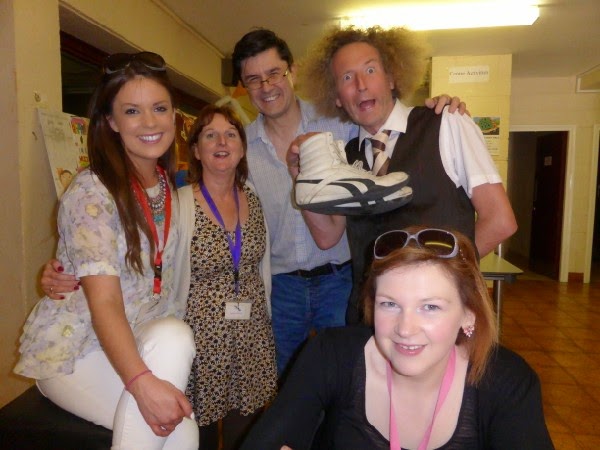 Ronaldo Fanzini putting smiles on the faces of some of the committee of The National Children's Literary Festival; Anne Keane, Nuala Stewart, Anthony Garvey and Mairead Costelloe.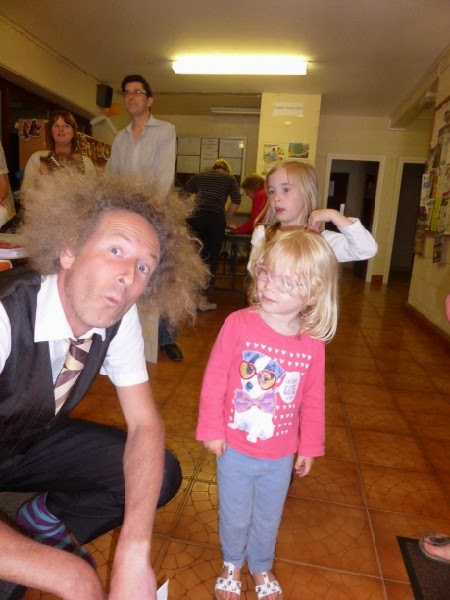 Cora Darby, aged three, who often has a bad hair day herself sympathizes with someone who has even greater hair issues than a wayward fringe.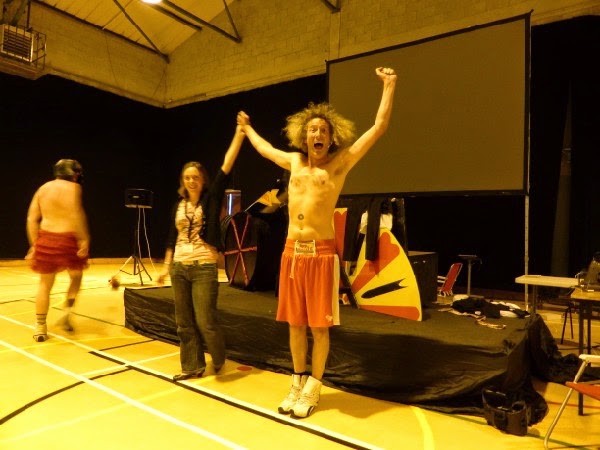 Anne declares Ronaldo the winner in the boxing match with his brother. It was a fix!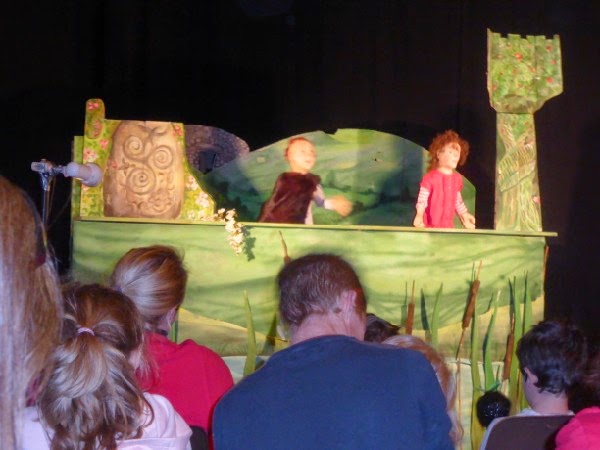 Dowtcha puppets with their Janey Mac show.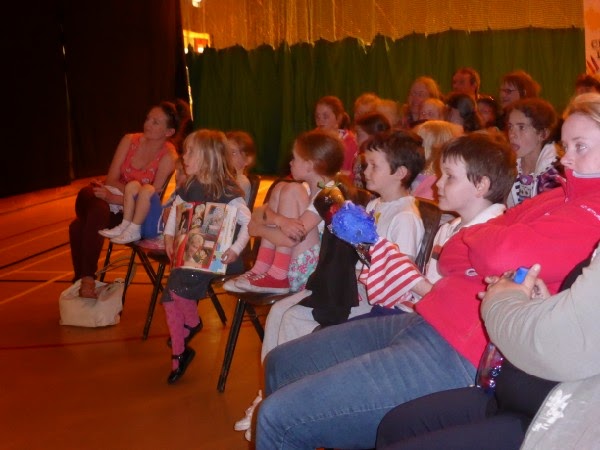 The audience with one little girl literally on the edge of her seat.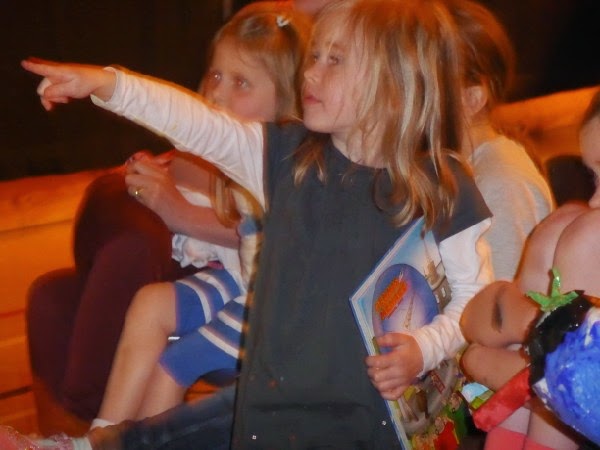 Róisín helpfully points out the whereabouts of the lost dog.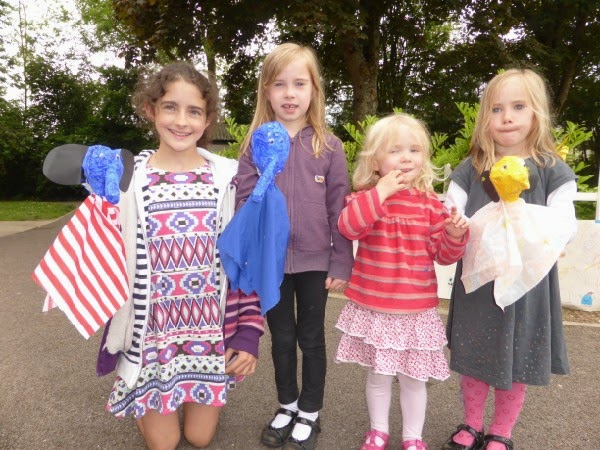 Happy puppeteers
There is a lovely blogpost HERE from my friend, Sinead O'Neill, about her first visit to Listowel for Writers' Week 2014.
<<<<<<<
Beautiful North Kerry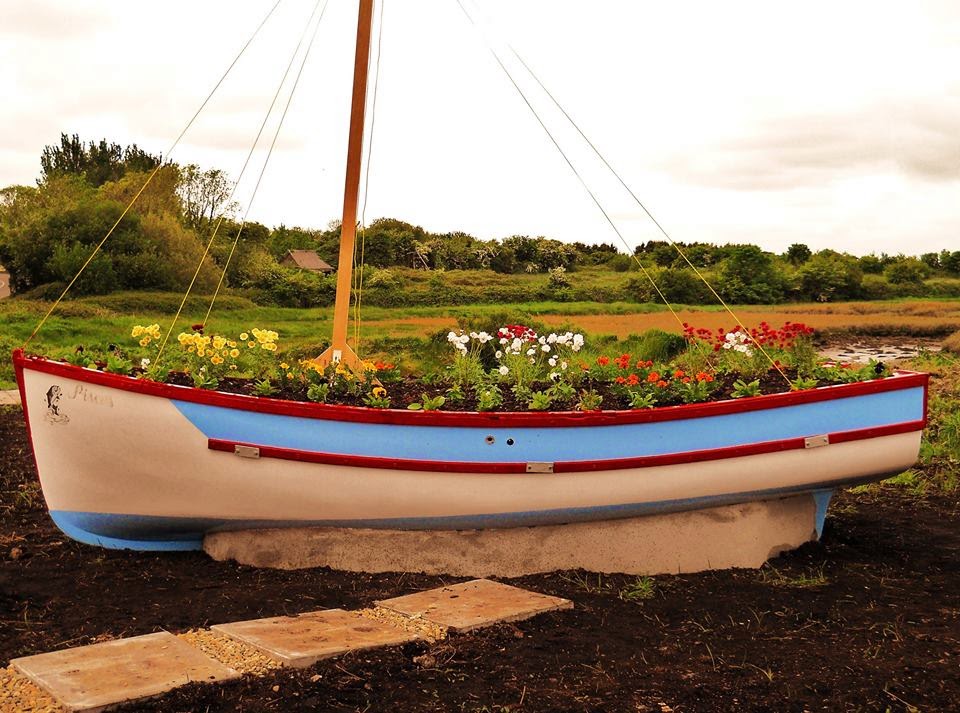 in Ballylongford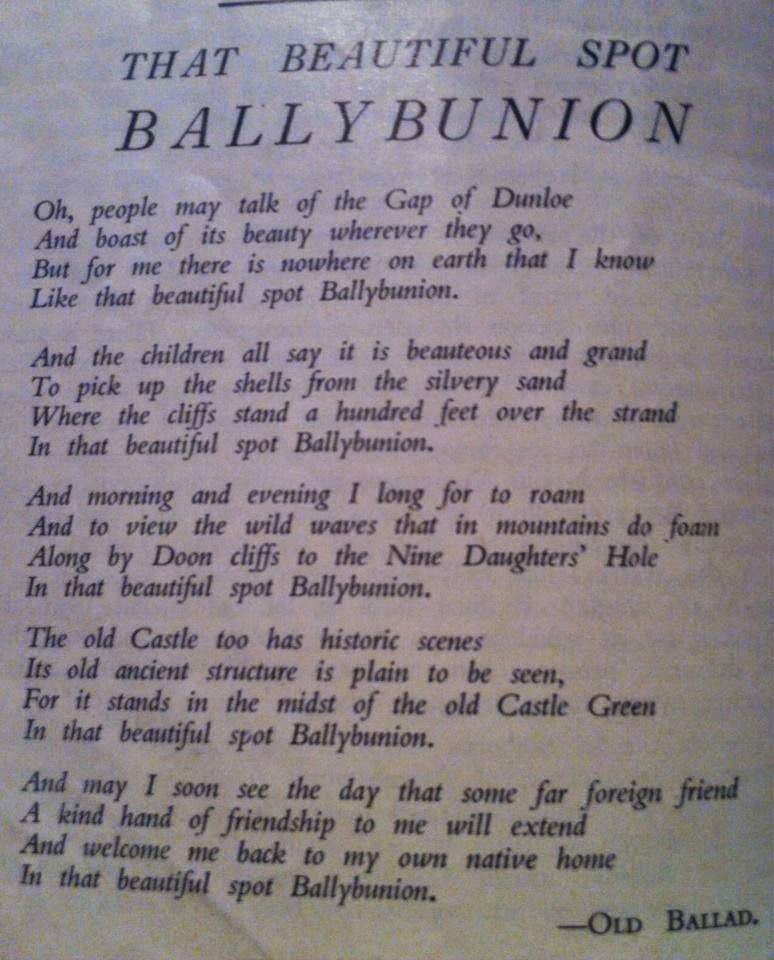 That beautiful spot, Ballybunion (photo: Mike Enright)

<<<<<<<