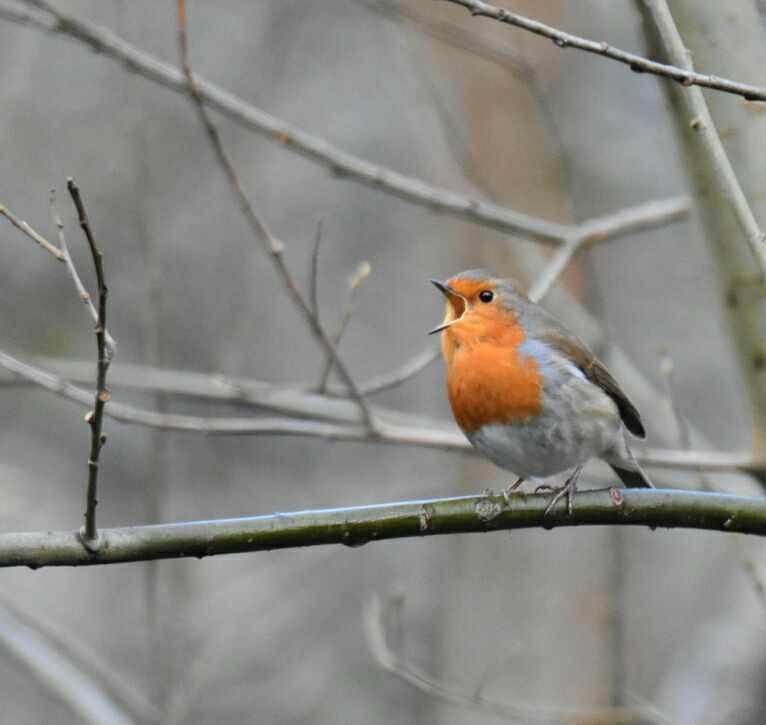 Photo; Chris Grayson
<<<<<<<<<<<
I was at the Horse Show 2017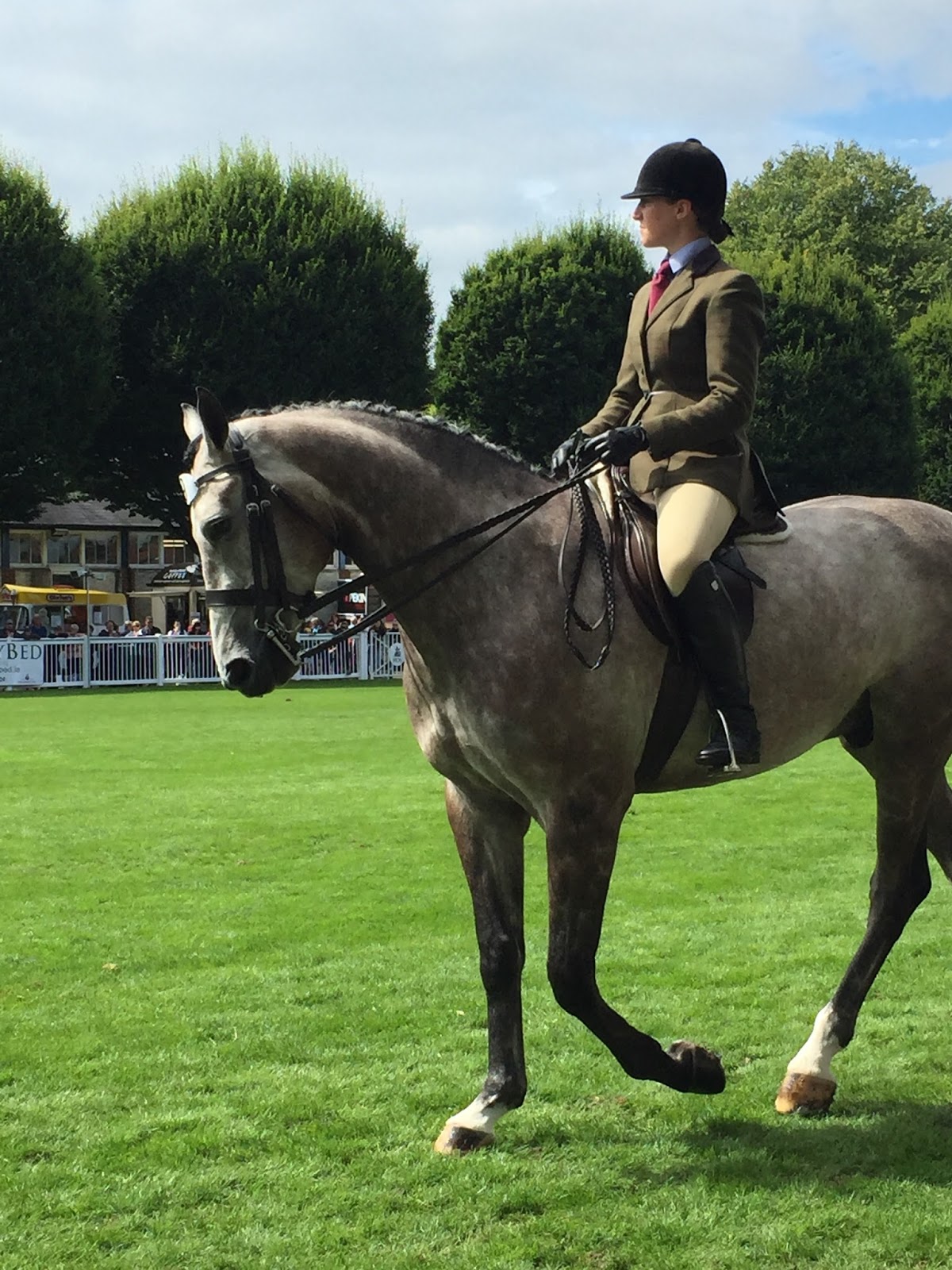 Here is the reason I was at the RDS on August 10 2017. This beautiful horse is owned by the Kanturk EPA stable. He is EPA Murray and he was making his first appearance in a big arena. He is ridden by Felicity Ward.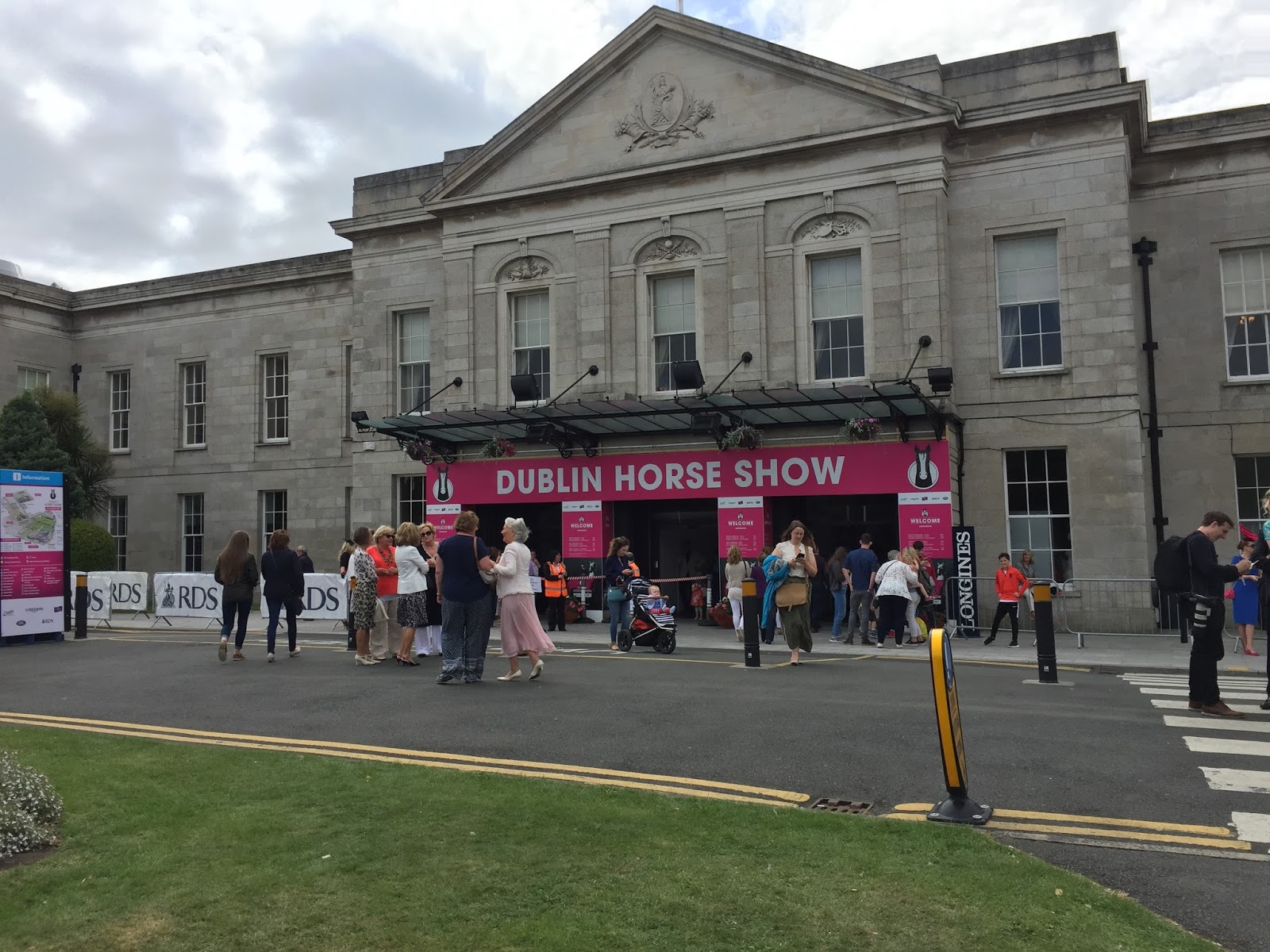 I was there on Ladies Day but that was a coincidence. I would recommend if you are just going to the show for a day to see the stands or the horses or both, don't go on Ladies Day. Ladies Day is not for the faint hearted. The place is mobbed. I was more interested in the business end of things but I had a lovely time in the main hall first of all. This is a retail and exhibition space and I'll just bring you a small sample of what I saw there.
My photograph does not do justice to this beautiful cut glass harp which was among many lovely things on this stand.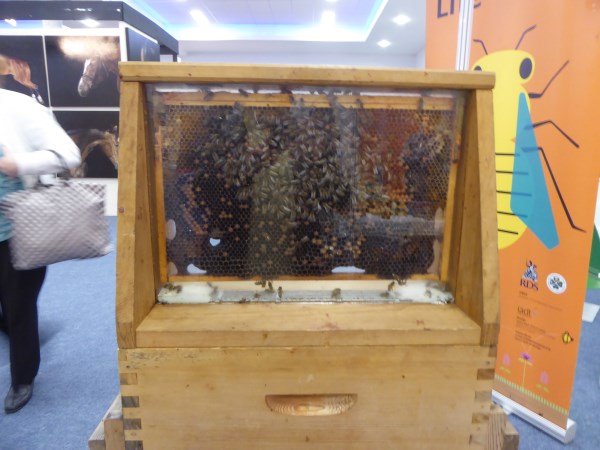 The Irish beekeepers were there and you could buy honey or just watch the bees at work.
The craft fair was a sight to behold. Absolutely top class ceramics, felting, weaving and other crafts were on show. This was not a competition, just a display of the best.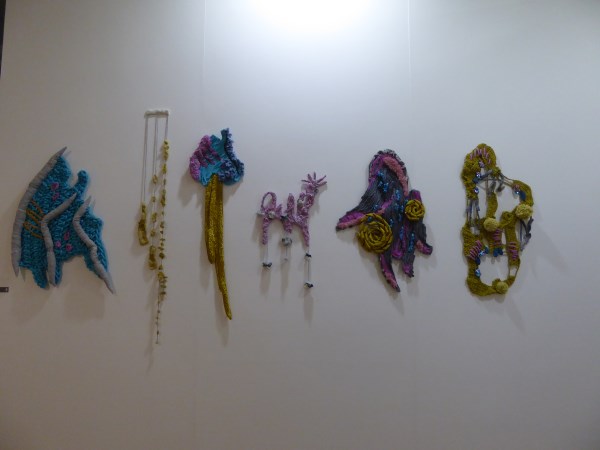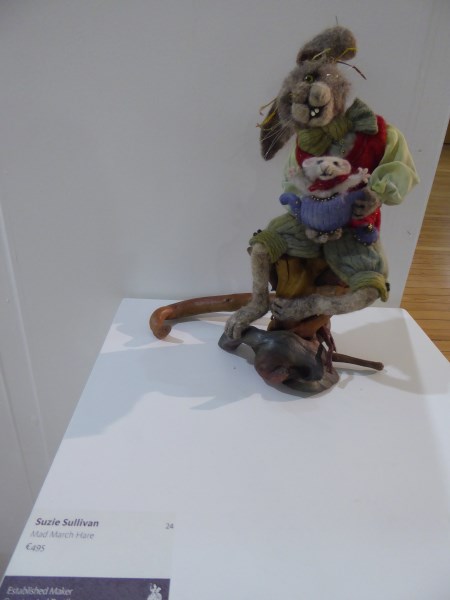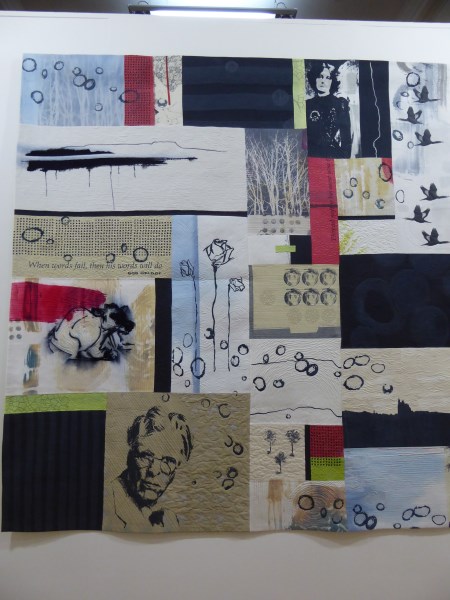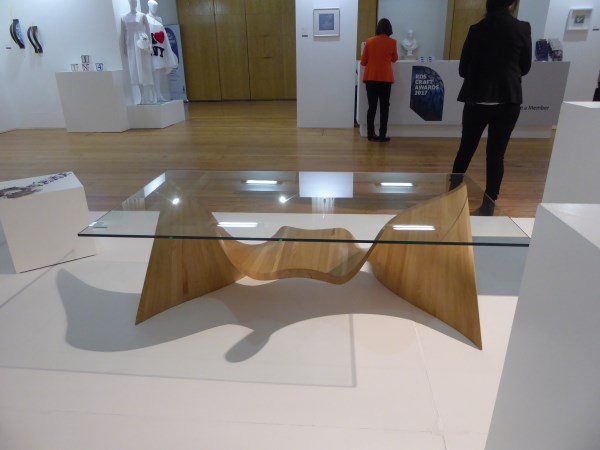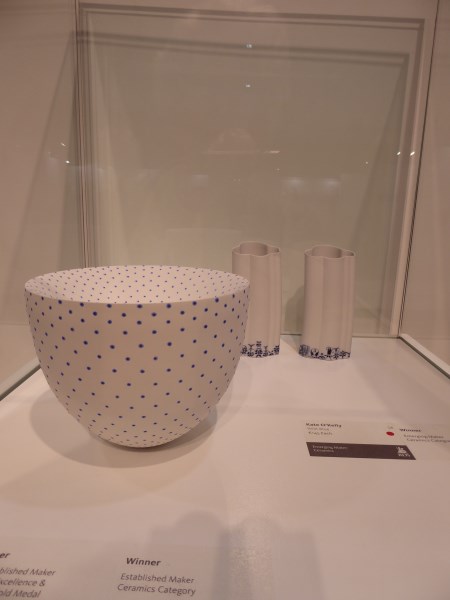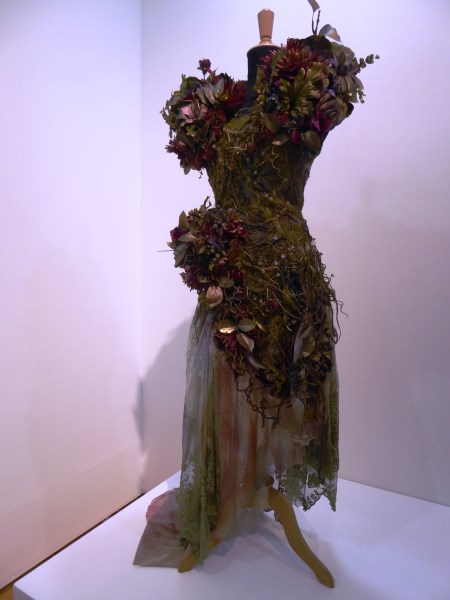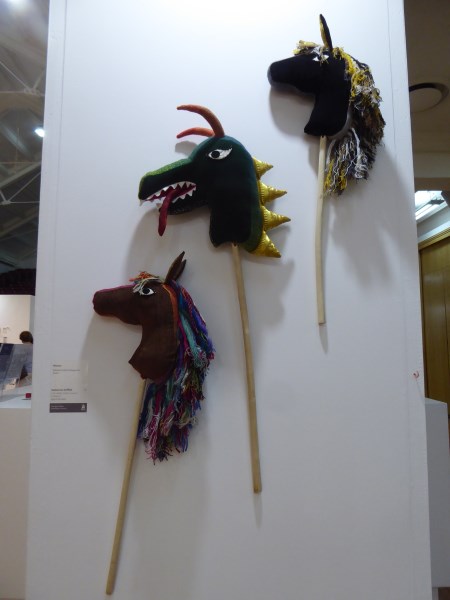 There were artists selling their wares as well. Among them, Kerry equine artist, Tony O'Connor.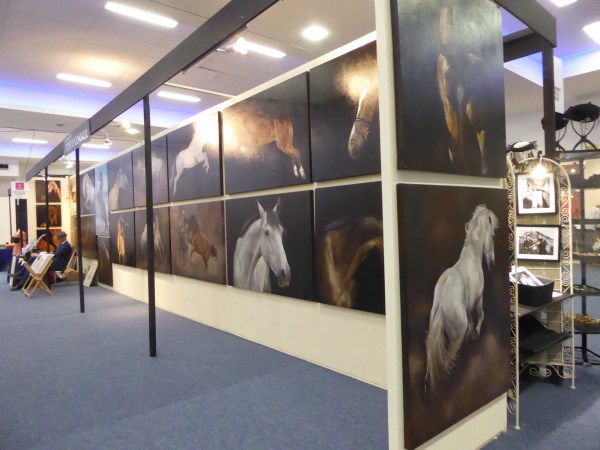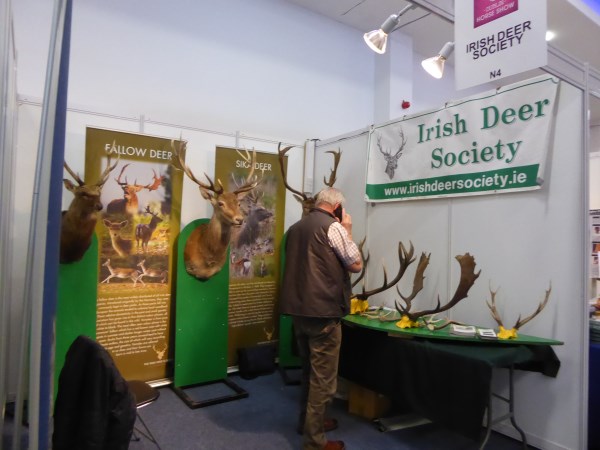 The Irish Deer Society was there and the Birdwatch Ireland.
The Eircode people were there and they gave me a laminated card with my eircode on it and a luminous pen to mark all my precious goods with my eircode.
Of course there were lots and lots of retailers there. You could buy anything from a needle to an anchor at the RDS. I resisted the temptations all around me, even the show's special offers.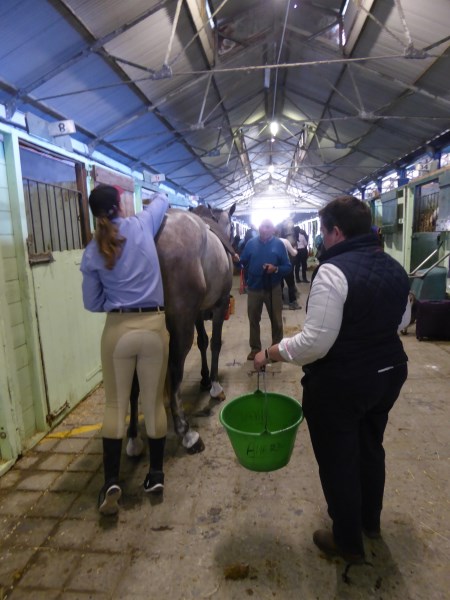 Meanwhile in the stables, the crew were busy titivating Murray for his big gig.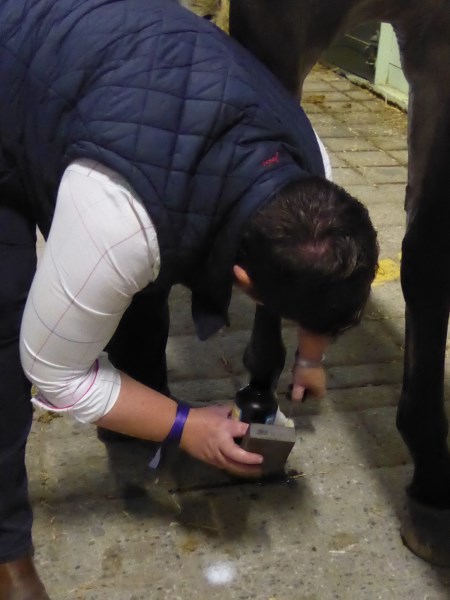 Elizabeth is painting his nails. She opted for clear varnish this year. Last year black was more fashionable.
Felicity gets instructions on how to tie a tie .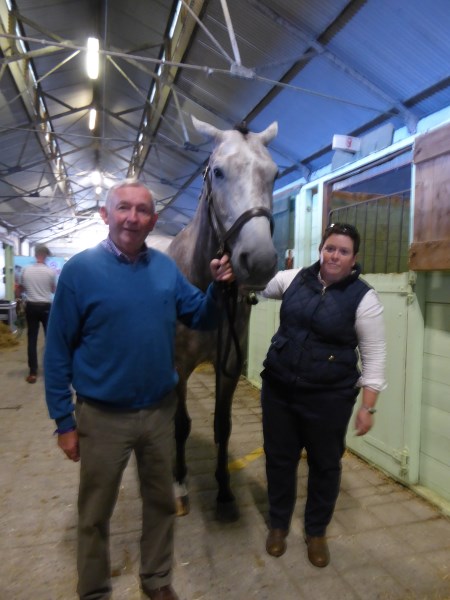 I was told not to take his photo with his ears back but sure the poor fellow was half stressed out with all the fuss going on around him.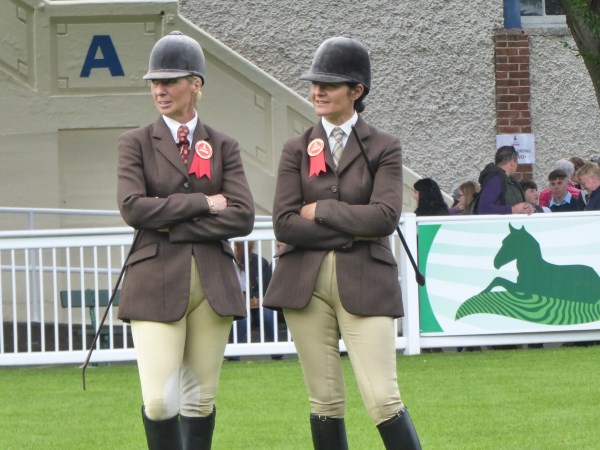 These were the judges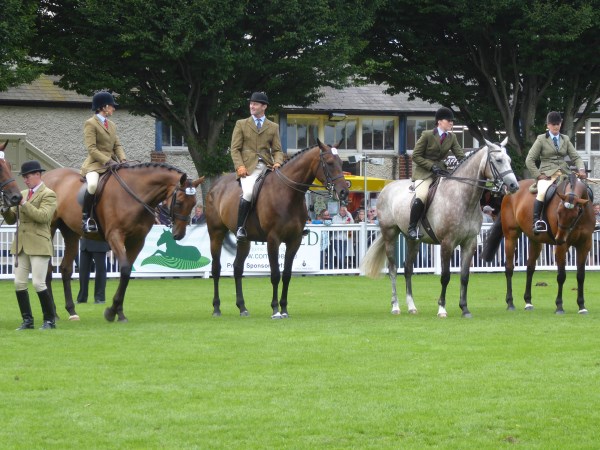 The competition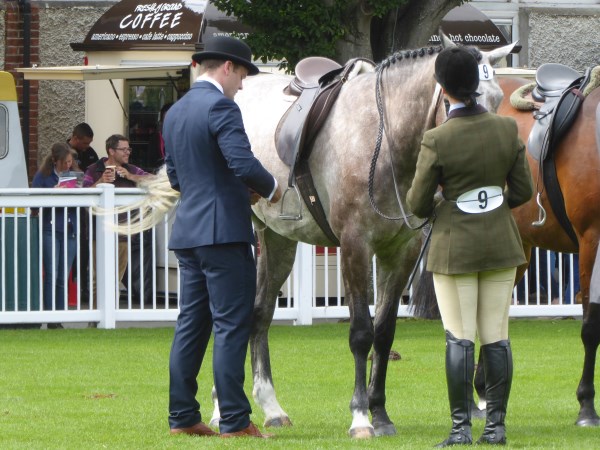 This fellow took out a measuring tape. I thought he was being a bit particular but it turns out he was measuring the stirrups to adjust them to the right length for the judges ride.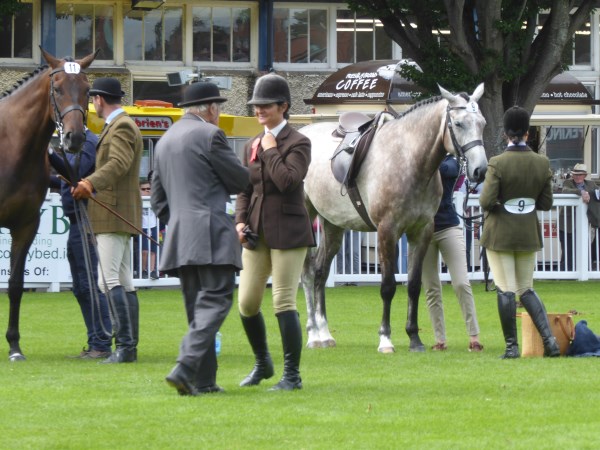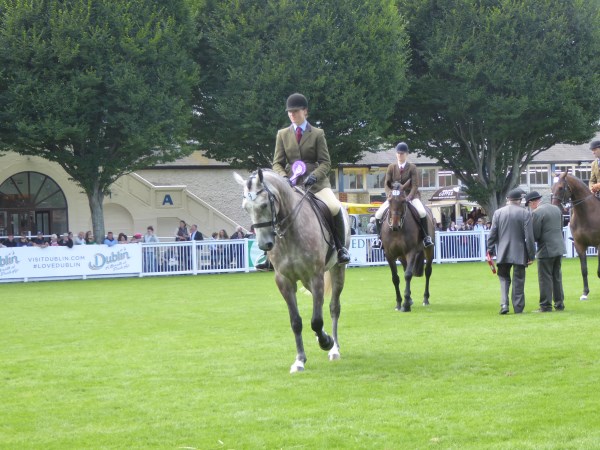 In Dublin, unlike the smaller local shows, both judges ride each horse. Murray gave them each an impeccable ride. They loved him.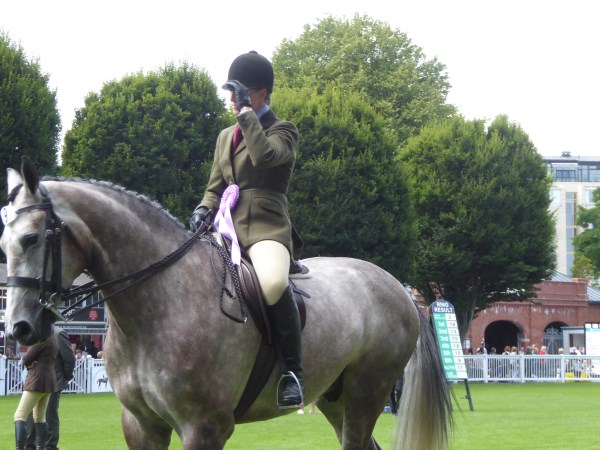 He finished outside the medals but he got a lovely lilac participant's rosette and all the connections were thrilled with how he did.
He is now eventing. Last weekend he came first in Kilguilkey. He is a dab hoof at dressage. So maybe eventing will be his métier.
<<<<<<
Baby Barry Makes a Dramatic Entrance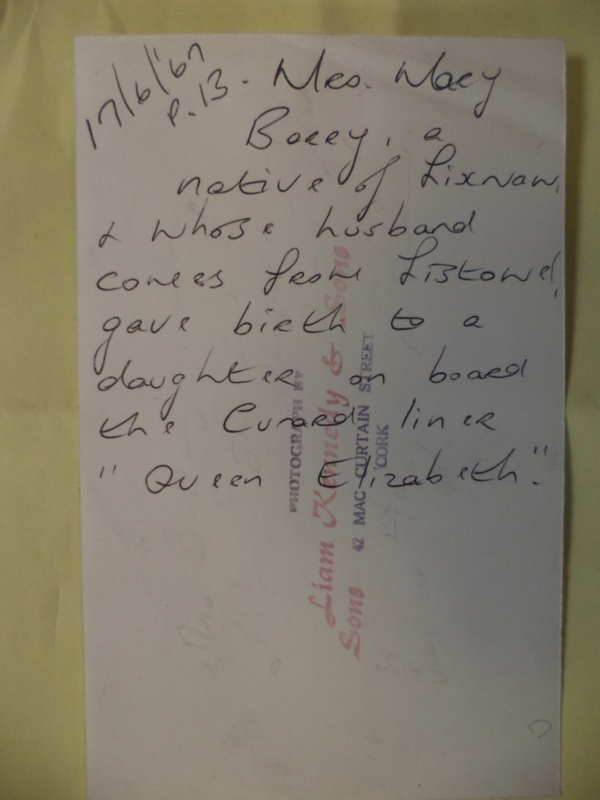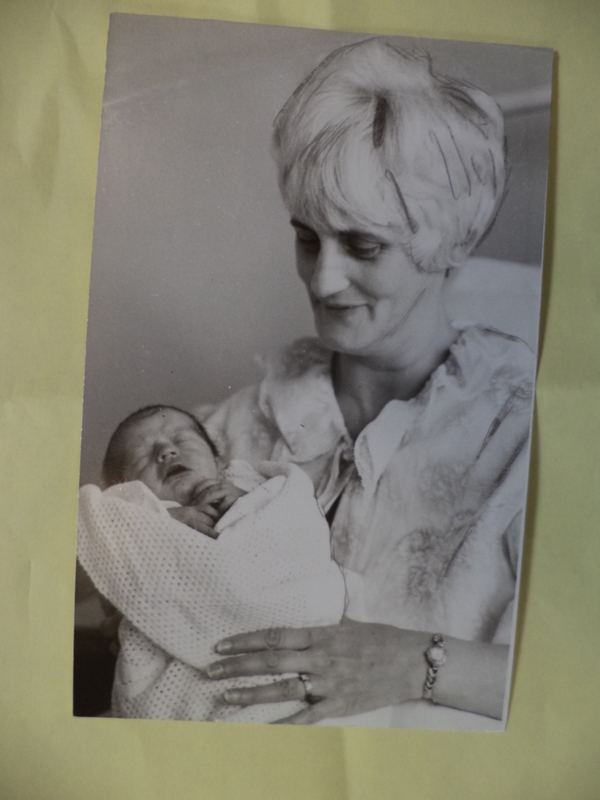 <<<<<<<<

Listowel Welcomes Home a Favourite Daughter


Jimmy Deenihan organised a reception with the family and friends of the late Tom O'Donoghue of Tanavalla and Pittsburg in honour of Elizabeth Marince, who was in town following her duties as the Florida Rose in The International Rose of Tralee Festival 2017. I'll have more on this next week.
John (Junior) Griffin remembers the Rose's great grandparents.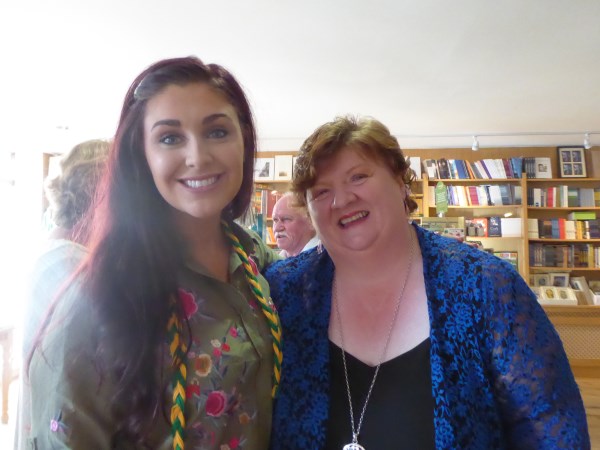 Two great women to belt out a song, Elizabeth Marince of Florida and our own Frances Kennedy of Listowel.