Horses Love Water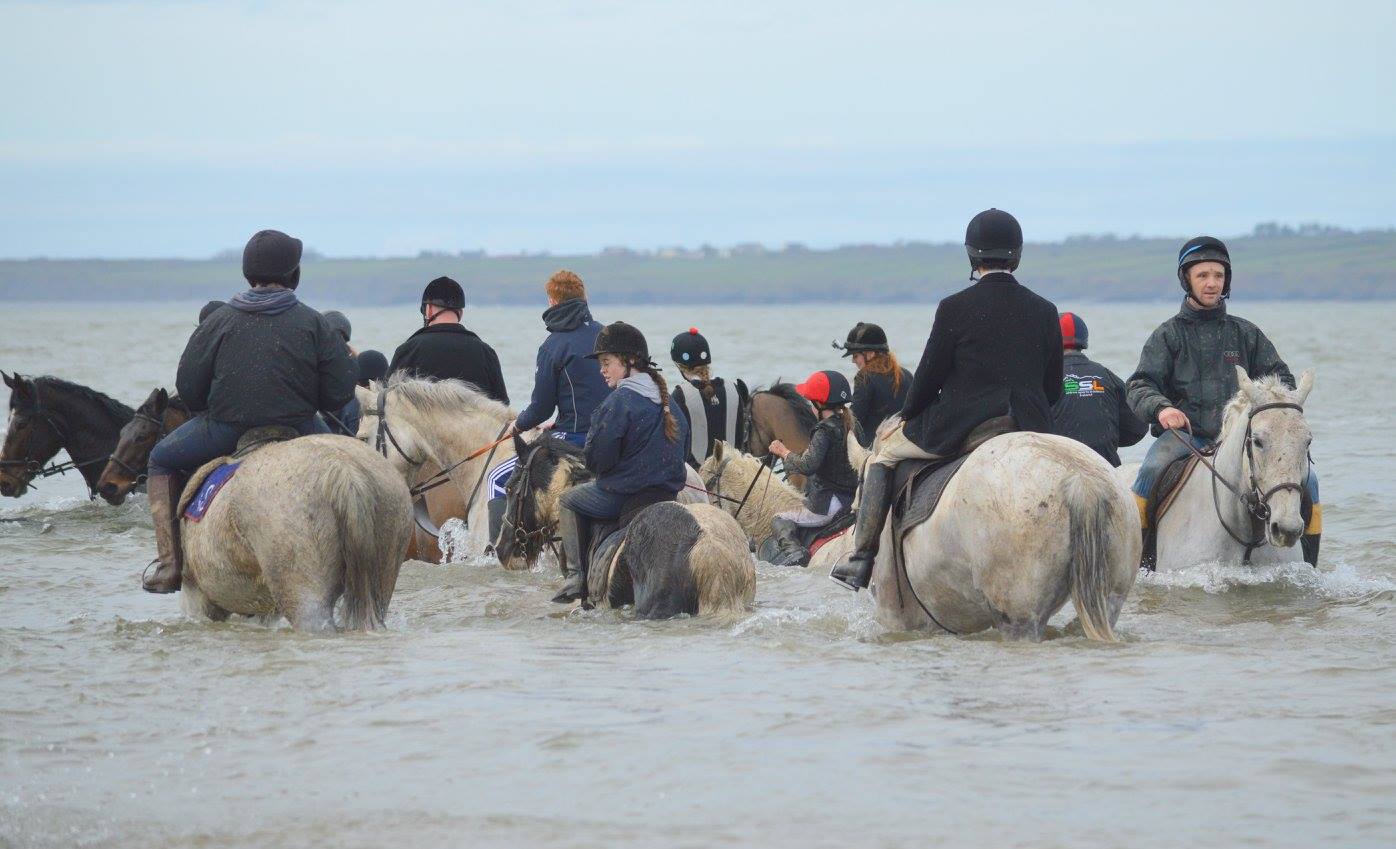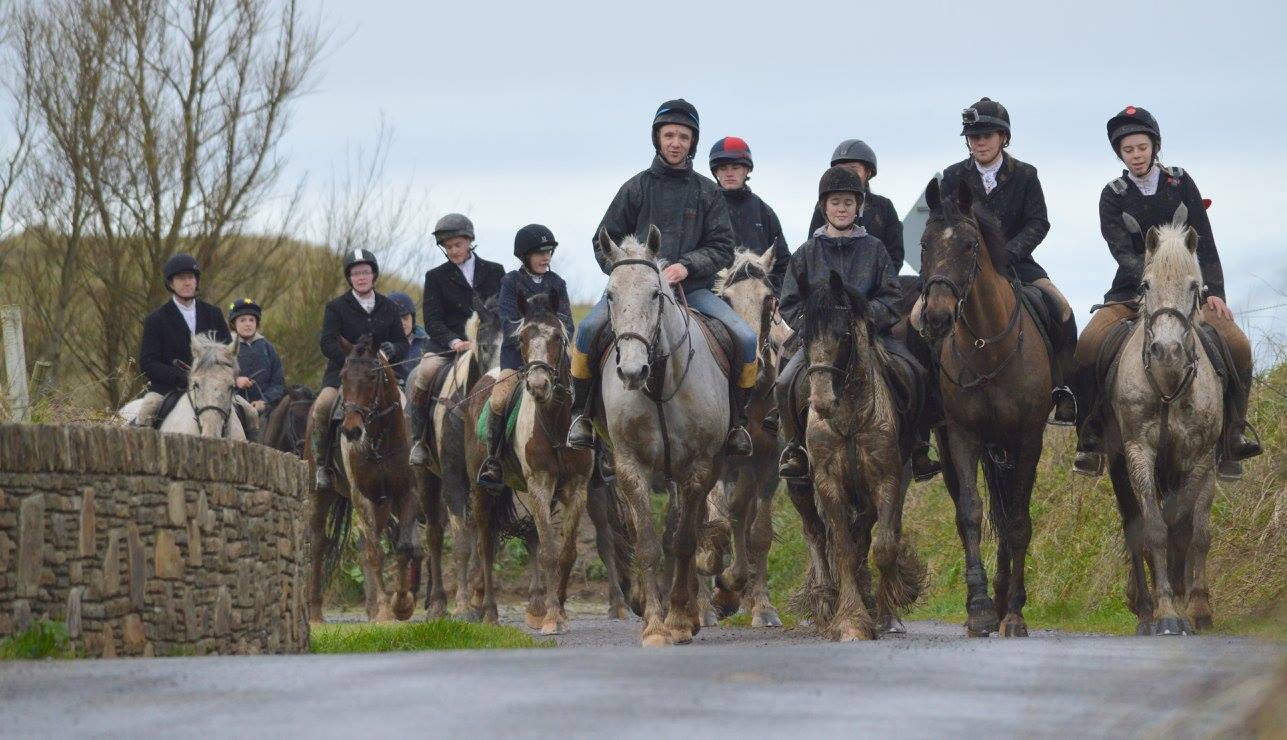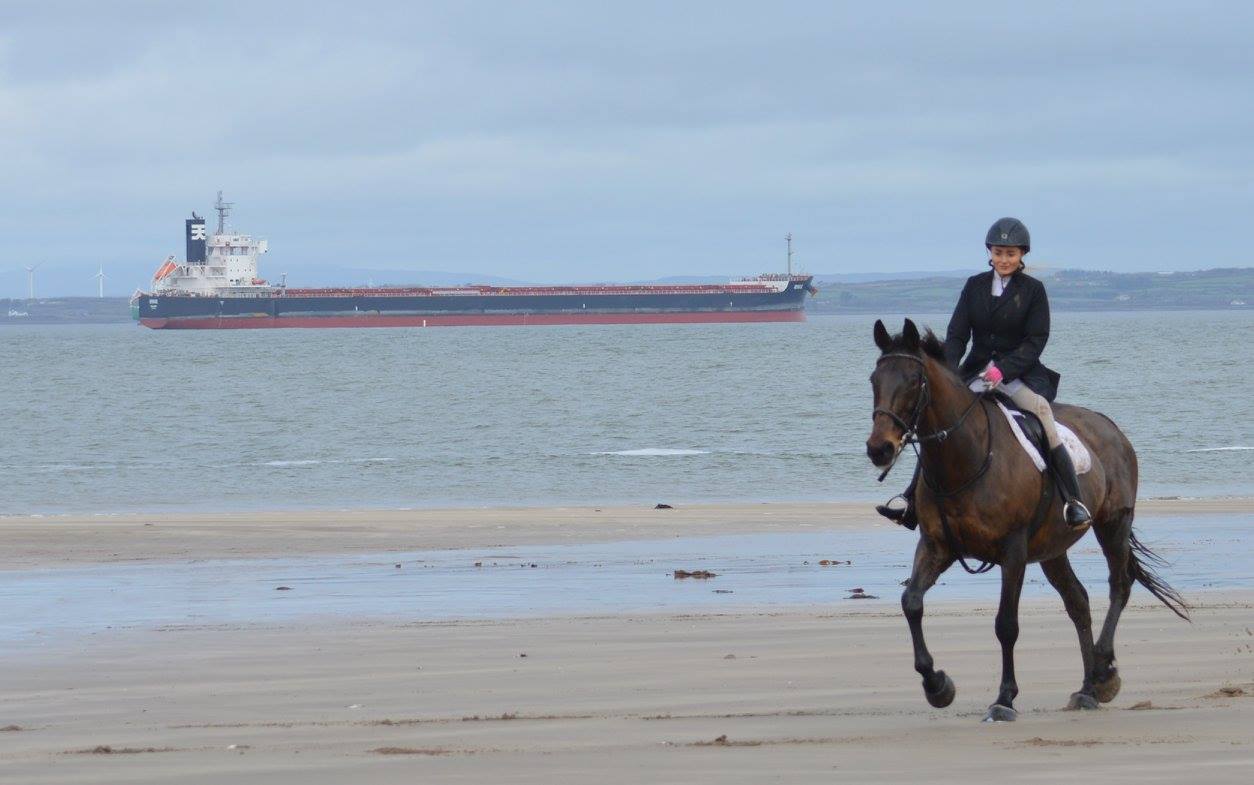 Ita Hannon was out photographing horses in Beale on Sunday last
<<<<<<<<
The Parade
Dromclough National School can always be relied on to make a great effort for the St. Patrick's Day parade. They were turning into the Square in the very worst of the weather so I did my best to photograph as many of them as possible.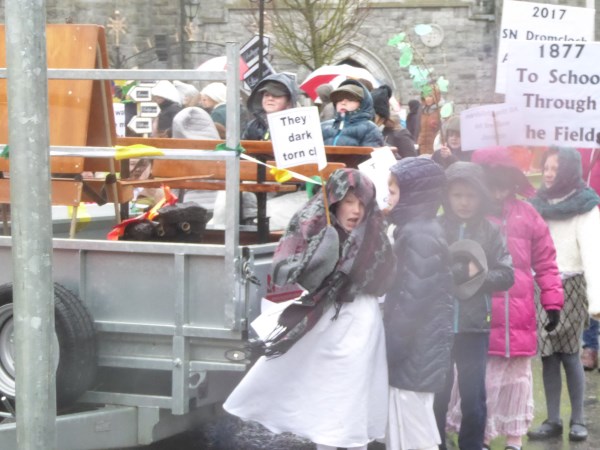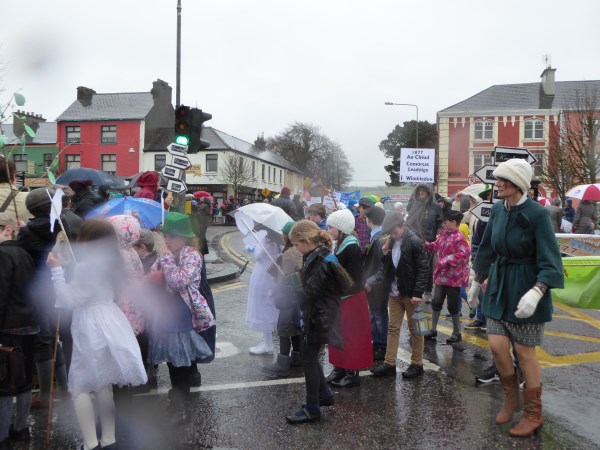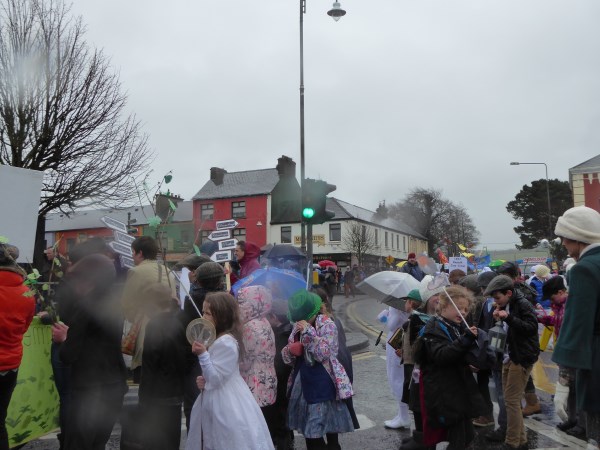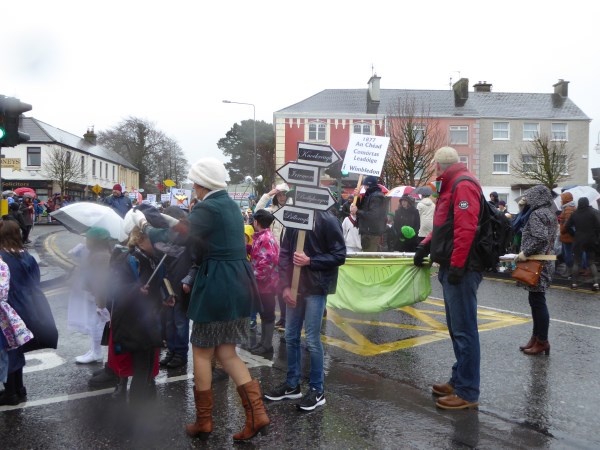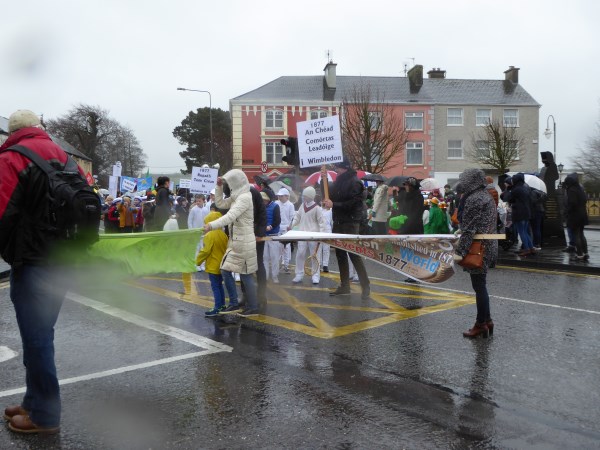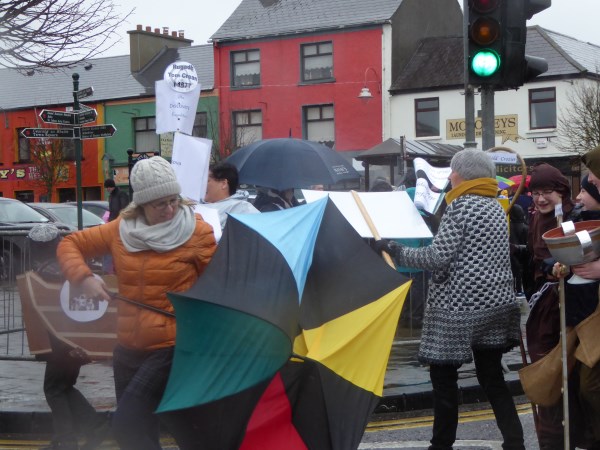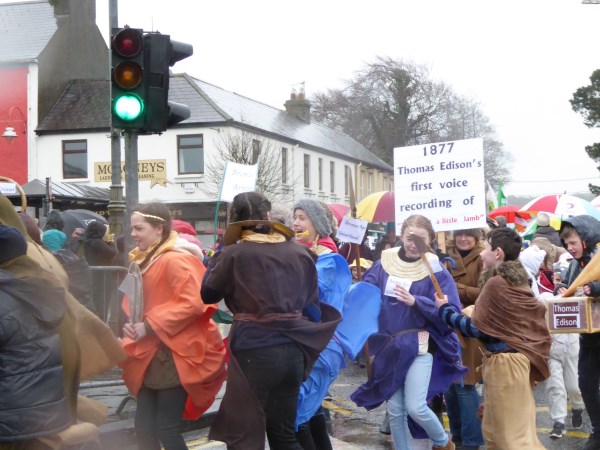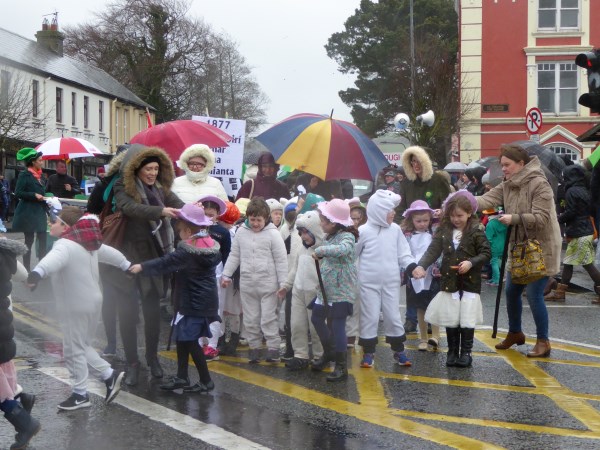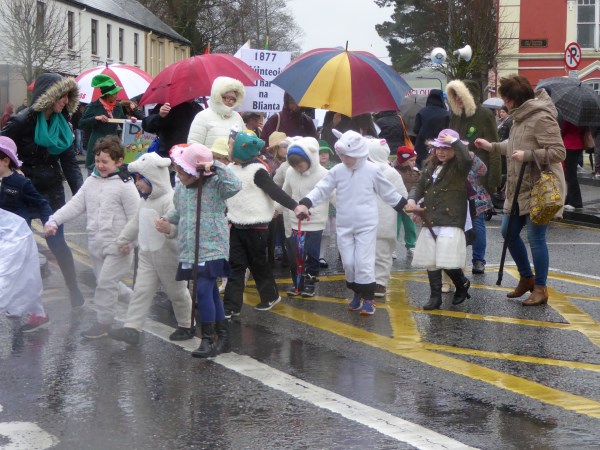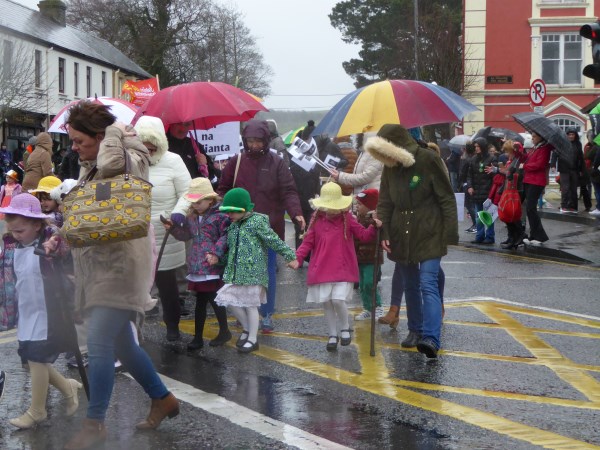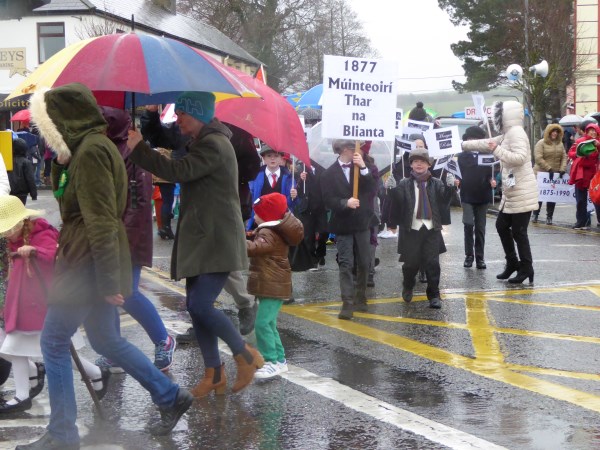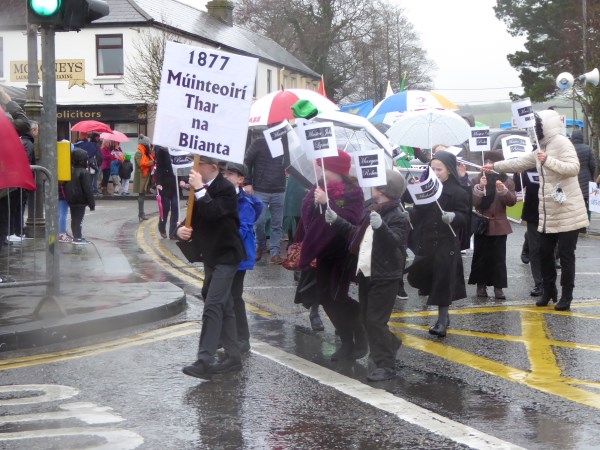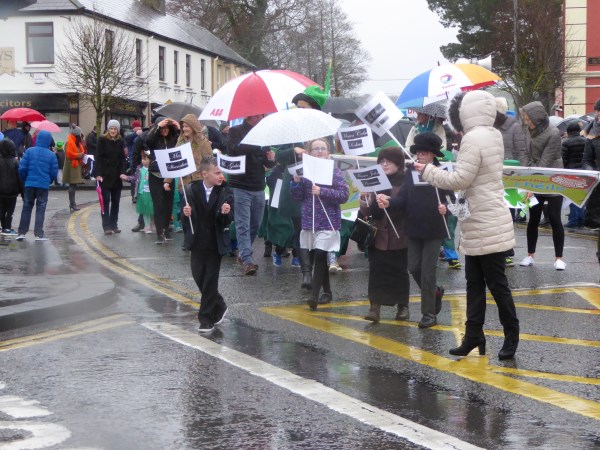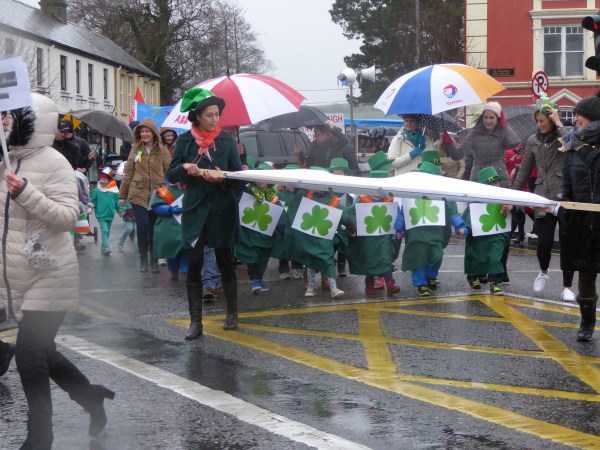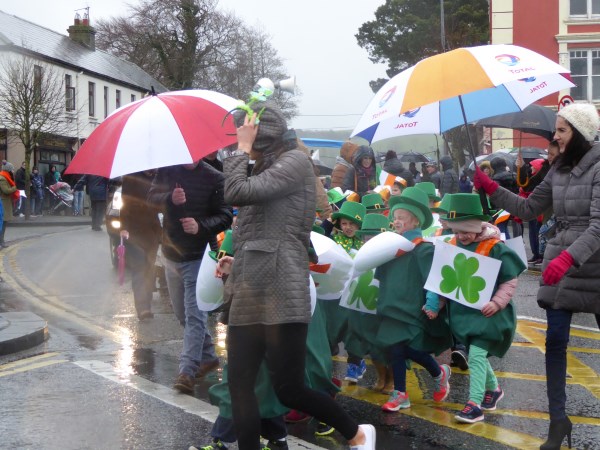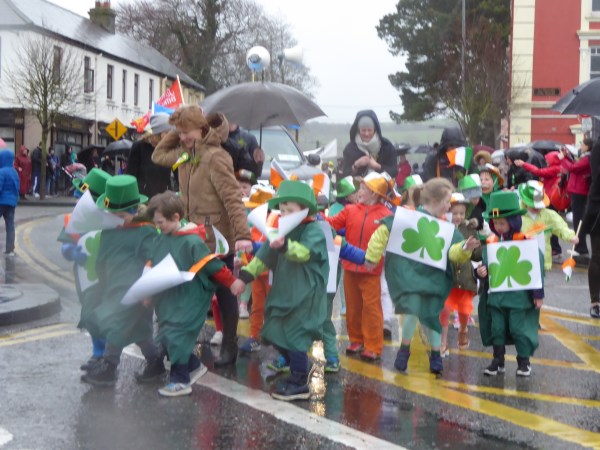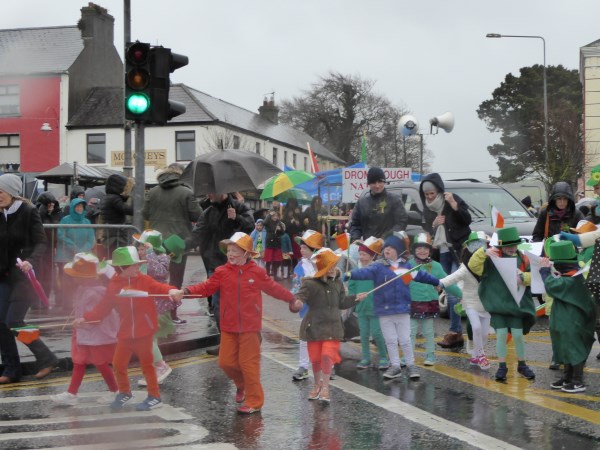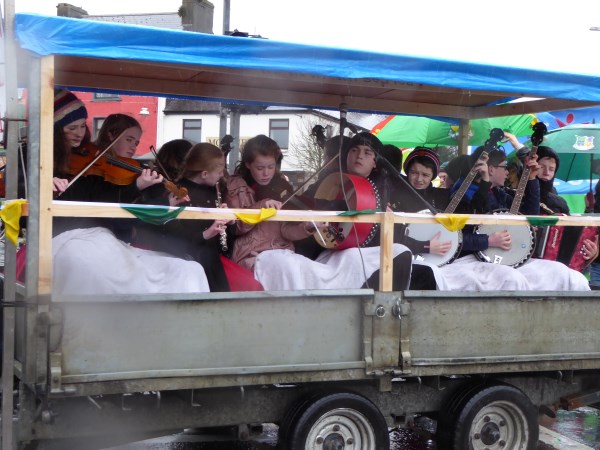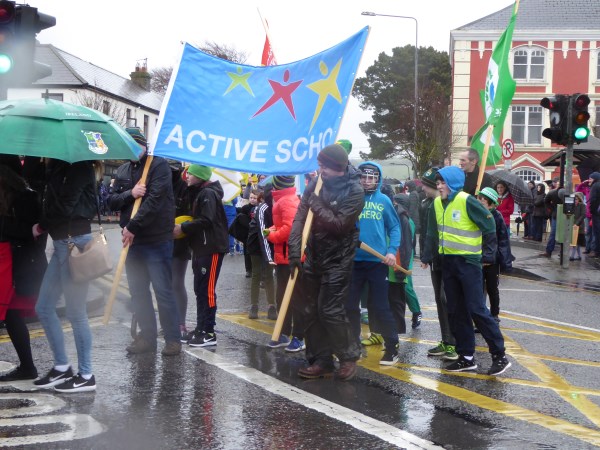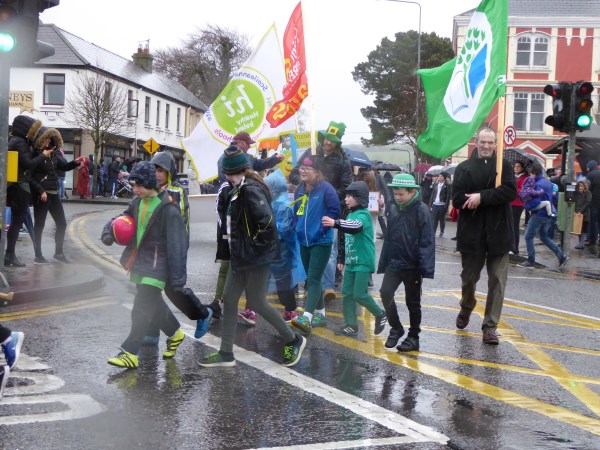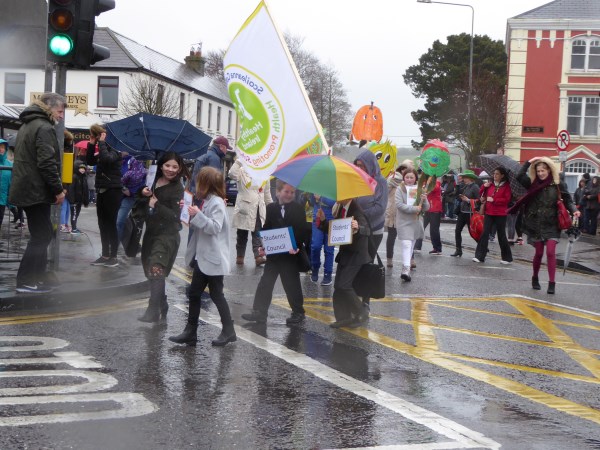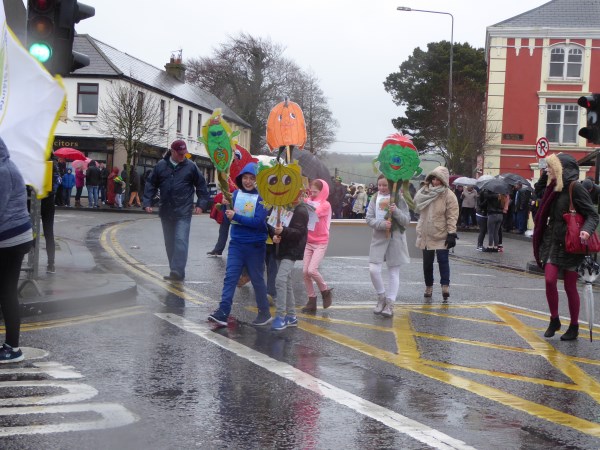 Killocrim young people were next.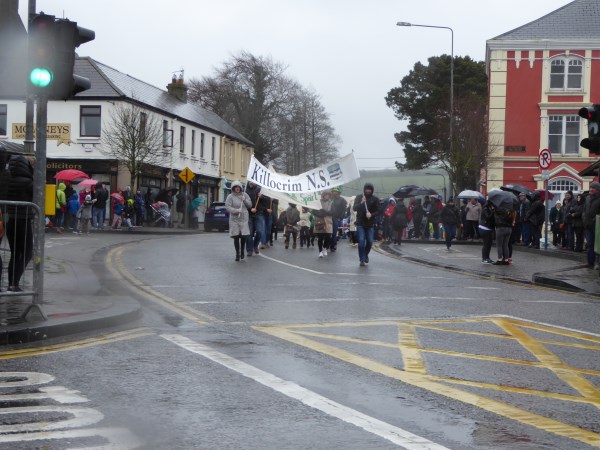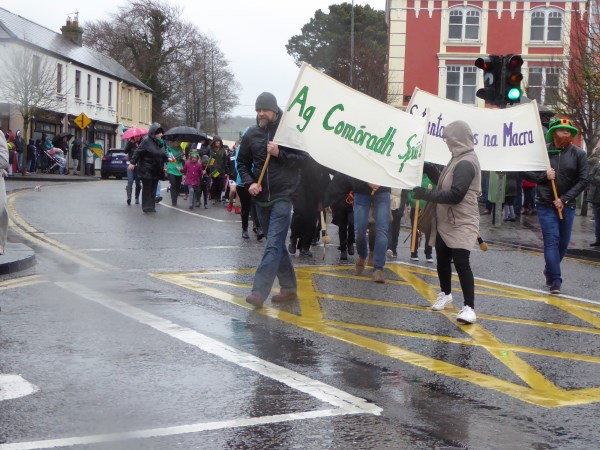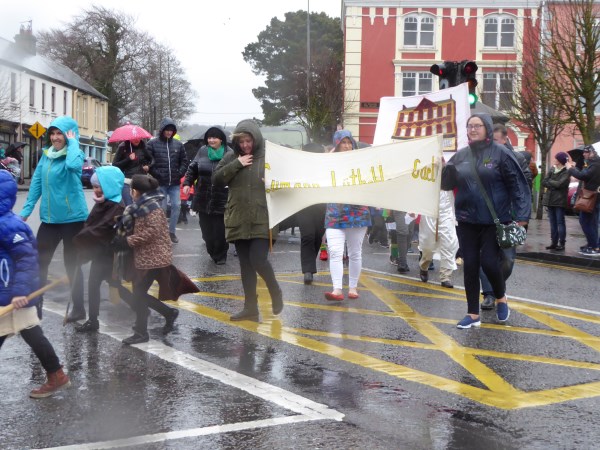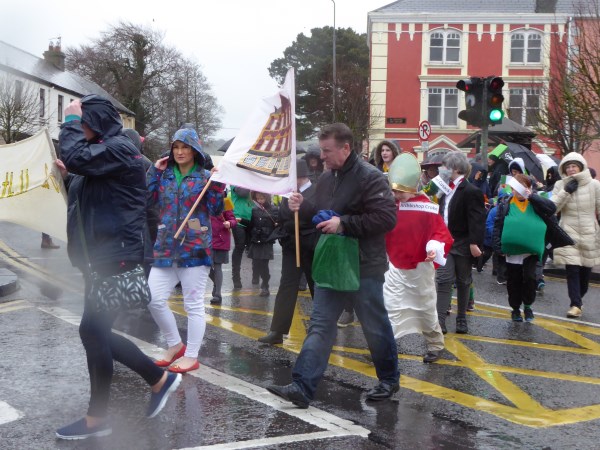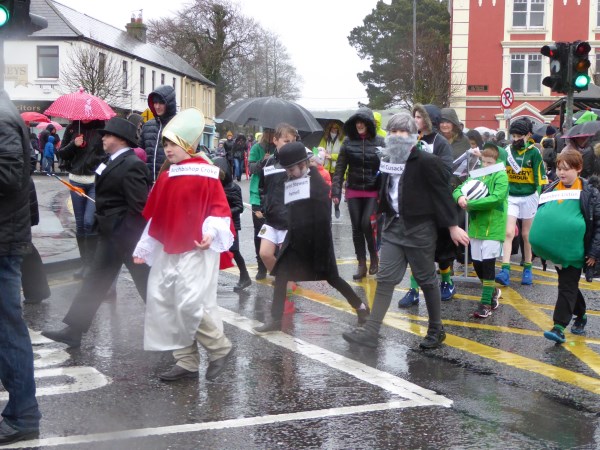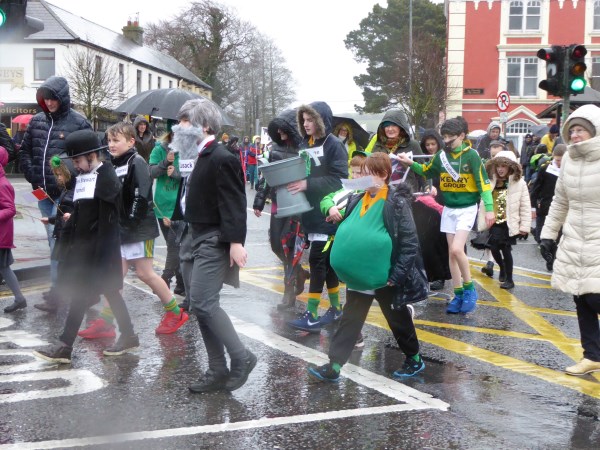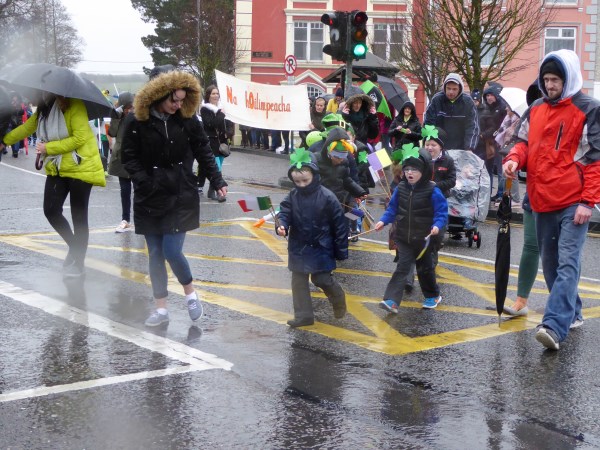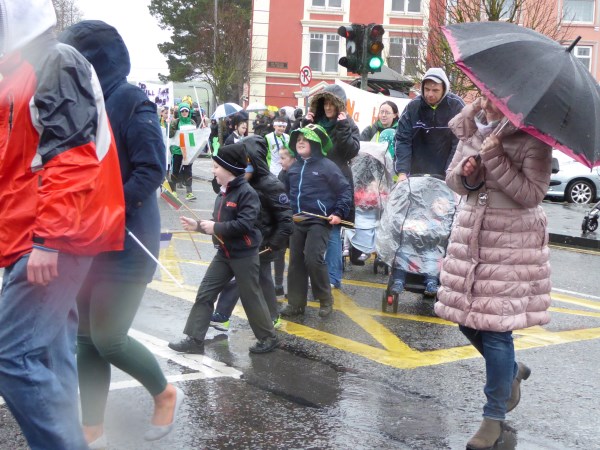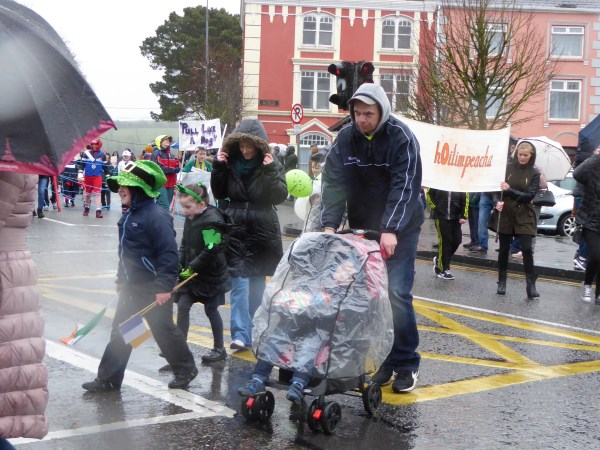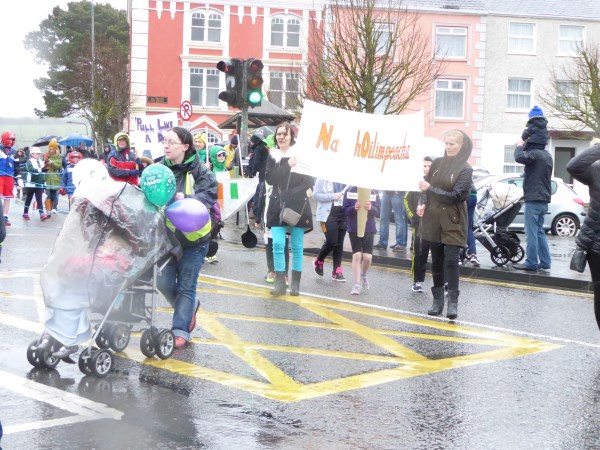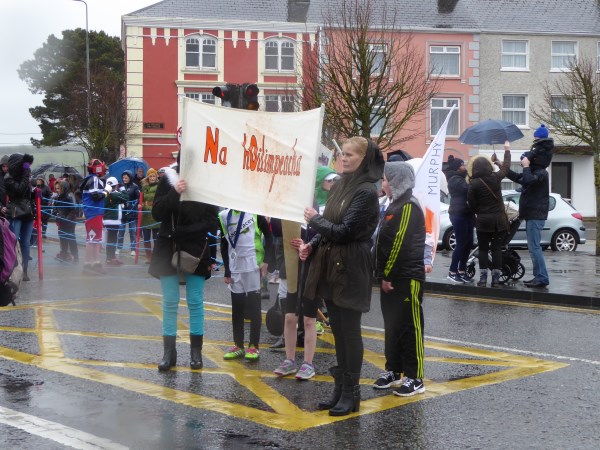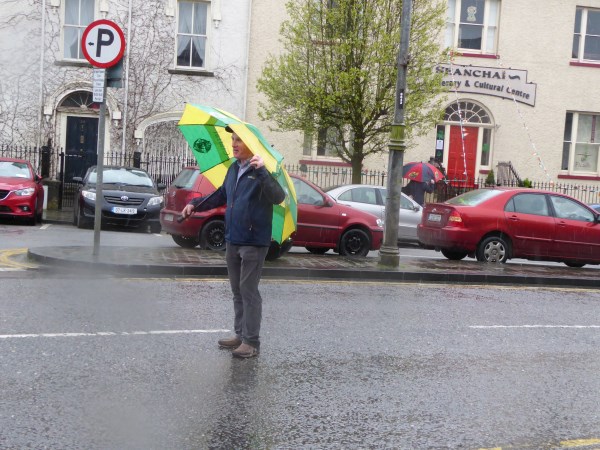 One brave soul keeping everyone on track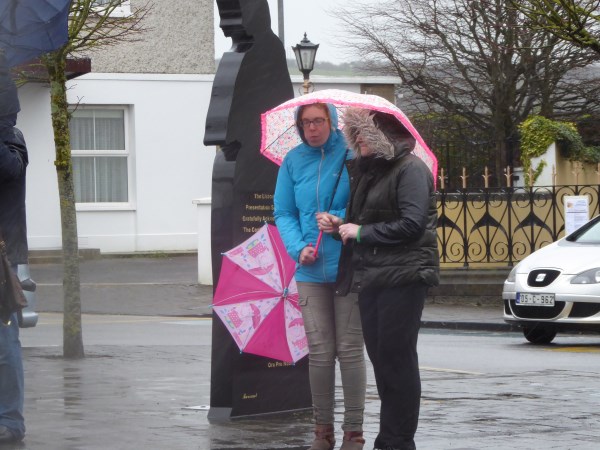 <<<<<<<
Meanwhile in London
John Relihan is a great ambassador for Irish food. He was cooking up a storm in Trafalgar Square on Sunday March 19 2017. He took a few minutes out of his busy schedule to mingle with young and old, the famous and the not so famous. (photos: Facebook)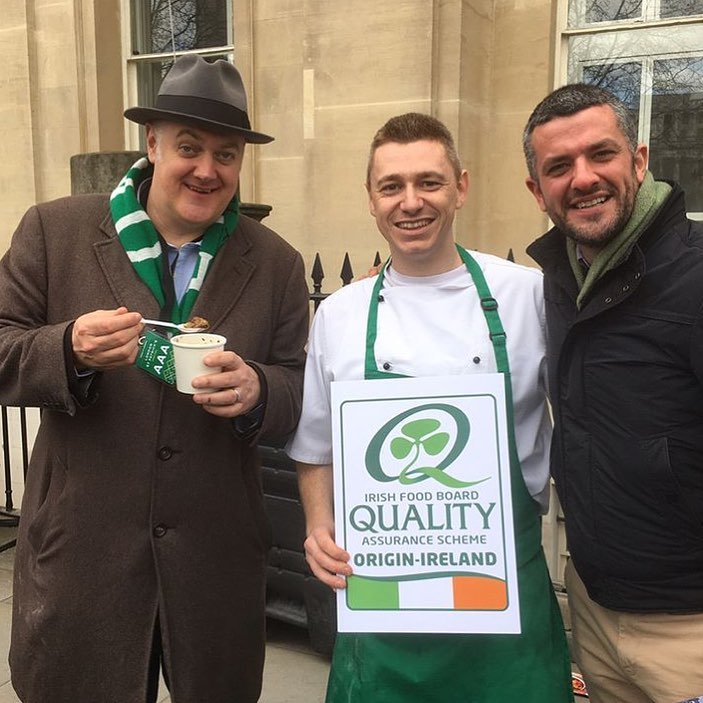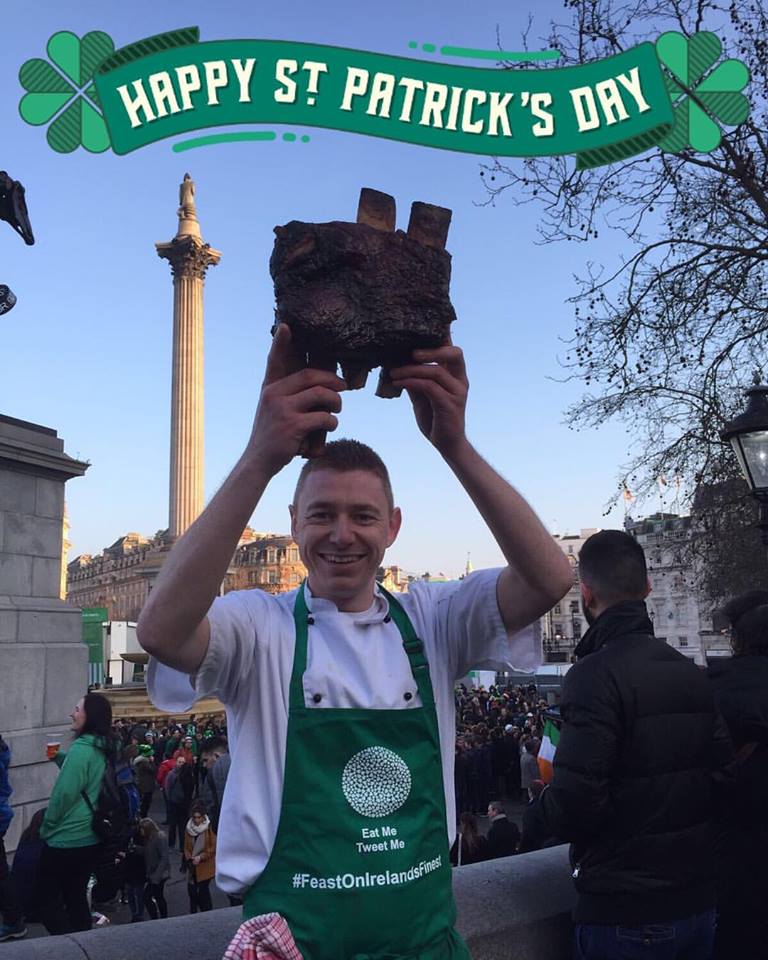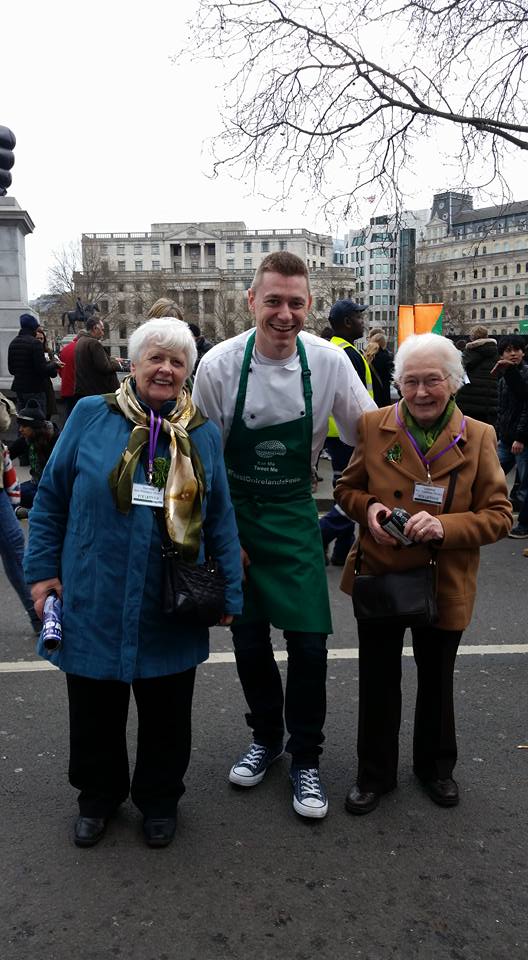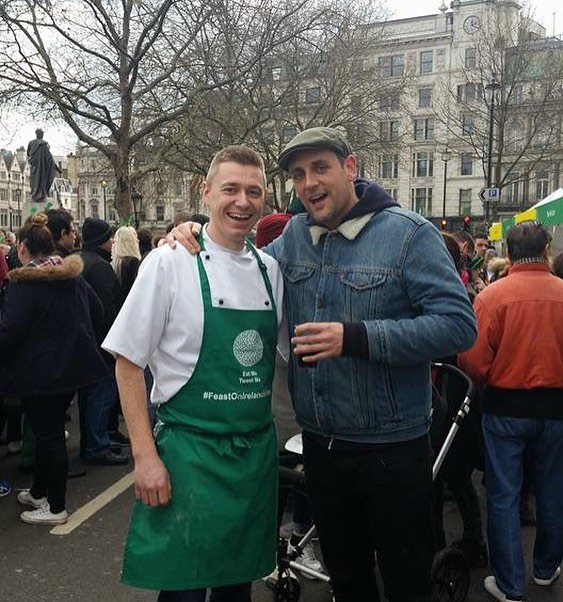 <<<<<<<
Finbarr Slattery R.I.P.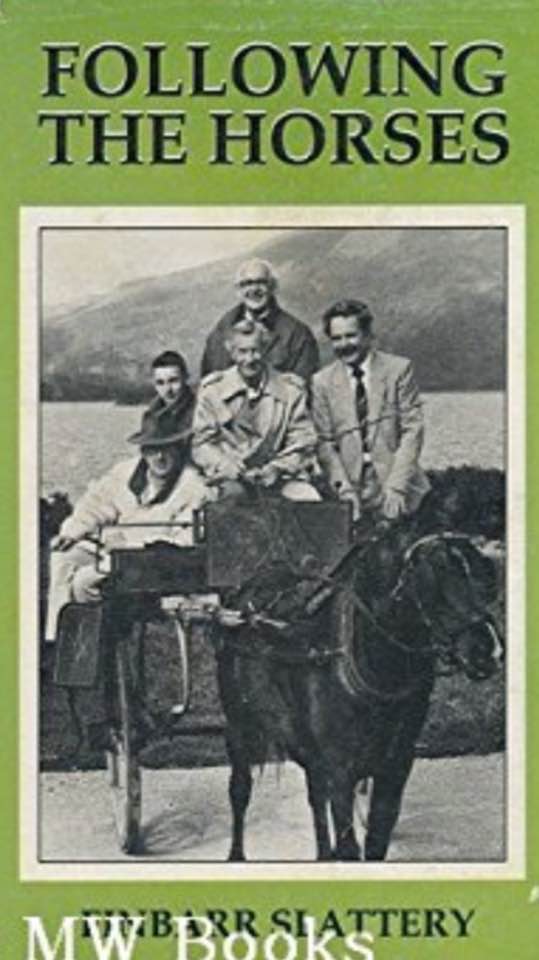 Killarney suffered the loss of a true legend at St. Patrick's weekend. Finbarr Slattery was a Renaissance man.
This is what Killarney.com had to say about him. The photos are also from that site.
A man of enormous wisdom and a walking encyclopedia on world
events, his knowledge of current affairs was possibly unrivalled and he was a
great authority on so many subjects, not least Irish and international
politics, history, agriculture, quizzes, horse racing, golf and Kerry culture.
A native of Asdee, after attending Blackrock College and UCD,
from where he graduated with a degree in agricultural science, Finbarr moved to
Nottingham for a spell but later returned to his home county and built his life
in Killarney, with his wife Carmel (O'Leary) and their three daughters.
He wrote a popular current affairs column, Worldwide, in The
Kingdom newspaper and he has the unique distinction of writing for every
single edition of that newspaper in its 30-year history.
Finbarr worked as an agricultural advisor with Acot – now
Teagasc – and he travelled the highways and byways of Kerry and beyond meeting
with farm families on a daily basis to advise on best practice and chat about
the news of the day.
Finbarr also served as Secretary of Killarney Race Company from
1978 to 1991 and he was responsible for bringing the then Lord Mayor of Dublin,
Carmencita Hederman, to a special race meeting in Killarney to mark Dublin's
millennium celebrations in 1988. On that day also, thanks to his efforts,
Killarney staged its first ever £10,000 race.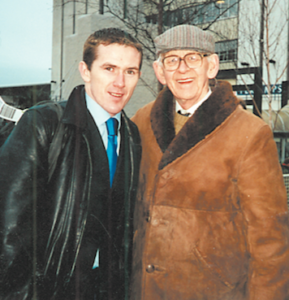 A snapshot from many years ago showing Finbarr with a very young
AP McCoy, who was one of racing's top jockeys
He was also responsible for bringing legendary jockey Lester
Piggott to Killarney for the July Races in 1991 and was delighted when the best
jockey of all time won three of the five races he rode in.
Finbarr organised a special tribute day to the great broadcaster
and racing commentator Micheál O'Hehir in Killarney in May 1994 and in 1996 he
published the definitive history of racing with a 520-page book called Following
the Horses which remains a bible for those with an interest in the sport.
Finbarr's political predictions were always in big demand come
election time and his number was the first dialled by Morning Ireland
presenter David Hanley when he wanted an opinion on air on who the winners and
losers might be, come polling day.
Finbarr's prediction for TIME Magazine's Person of the
Year was also closely watched and the editors published his forecast for many
years – and while he didn't always get it right, he seldom got it wrong.
Finbarr was a very familiar face in Killarney town where he was
on first name terms with everybody. He cut quite a dash cycling from his home
on countess Road to go about the business of the day and, for many years, he
was accompanied on those journeys by his loyal friend and canine companion,
Bertie.
Finbarr is survived by his wife, Carmel, daughters Aideen,
Sinead and Niamh, granddaughters Caoileann, Clare, Aoibhe, Roise, Emer, Mary
and Sally, his goddaughter Lorna, sons-in-law, brother-in-law, sister-in-law,
nephews and niece, relatives, neighbours and many good friends.
<<<<<
R.I.P. Bishop Eamon Casey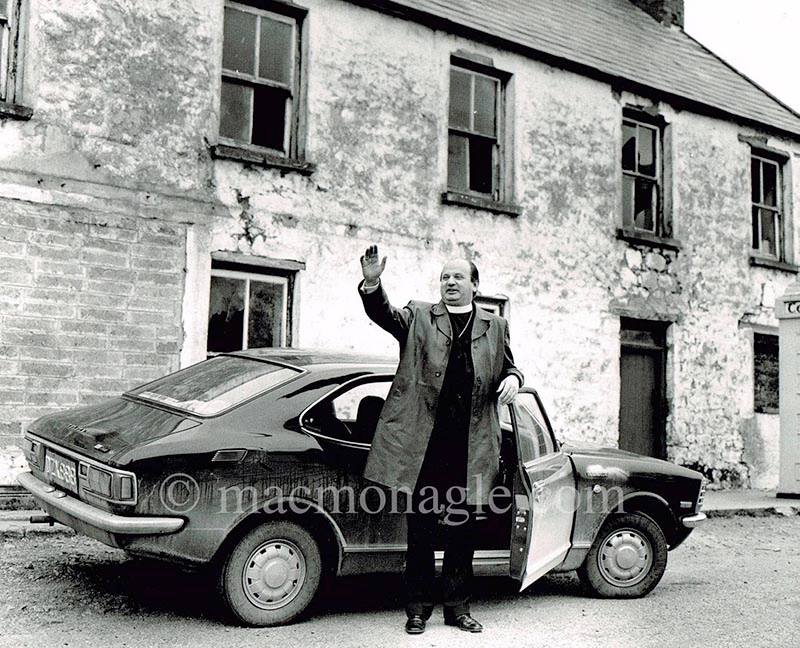 In Firies in 1974