Easter 2018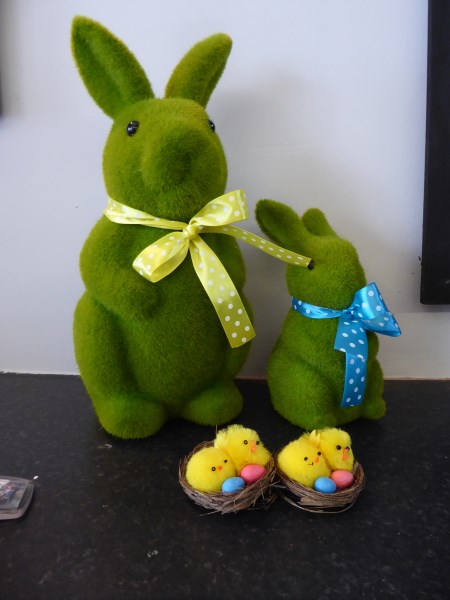 Easter now is all about Bunnies and chicks.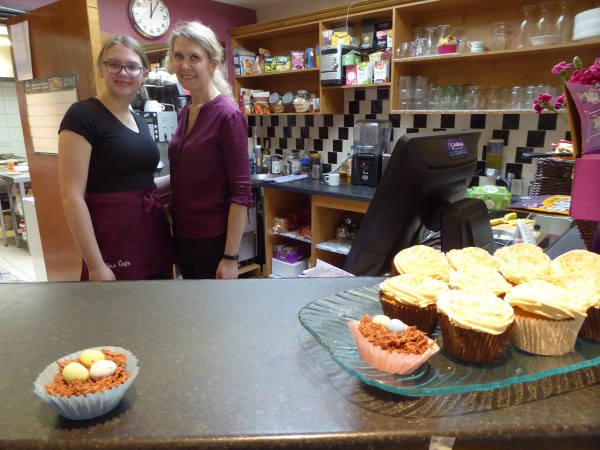 In Scribes Brigita and Melita were trying a new confection, a nest of eggs…delicious according to my young tasters.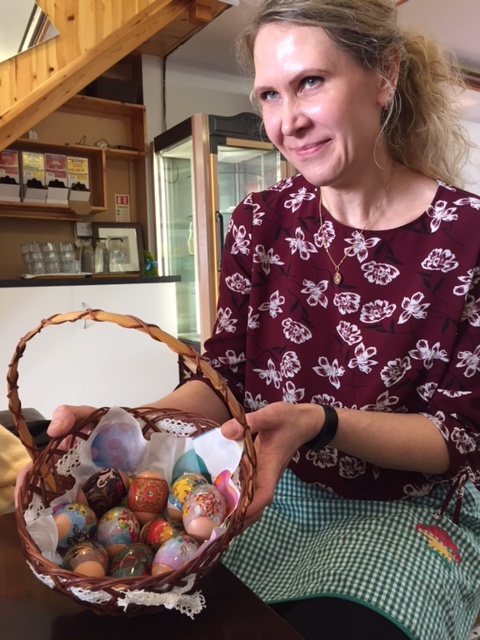 Brigita is conscious that she must keep the old Lithuanian traditions alive for the next generation. Here she shows me her hard boiled eggs decorated with colourful transfers. In her home town people exchange these on Easter morning, no bunnies chicks or chocolate here.
<<<<<<<<<<
St. Patrick's Day in Listowel 2018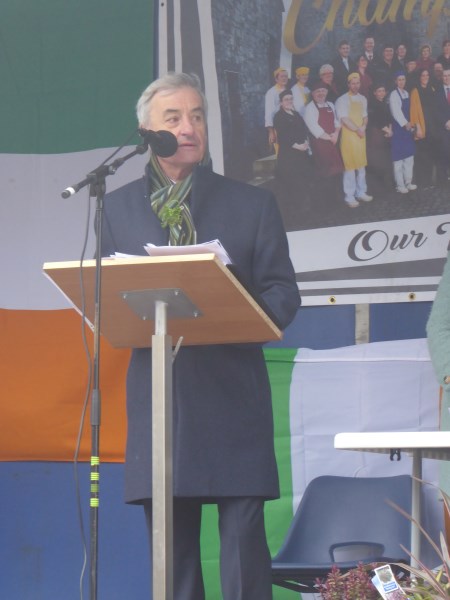 Owen MacMahon was the very able M.C.
Liam Brennan was a convincing St. Patrick.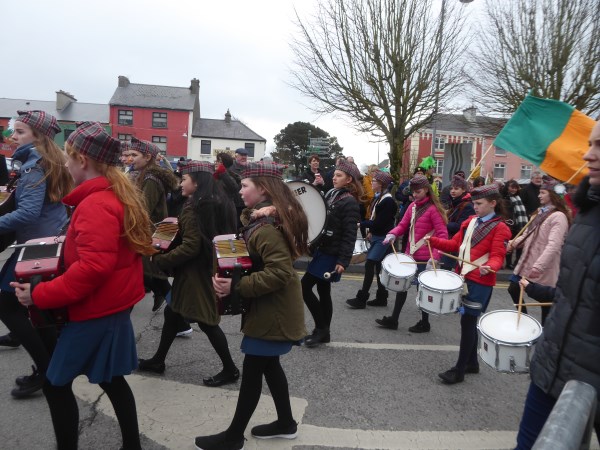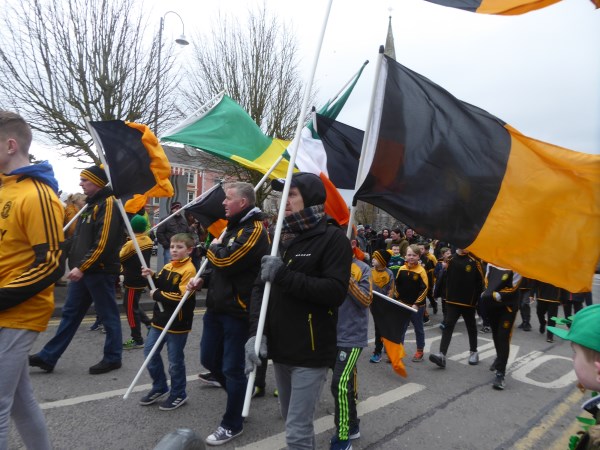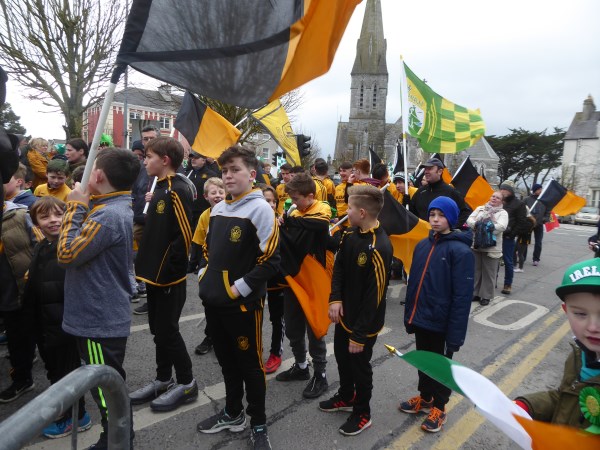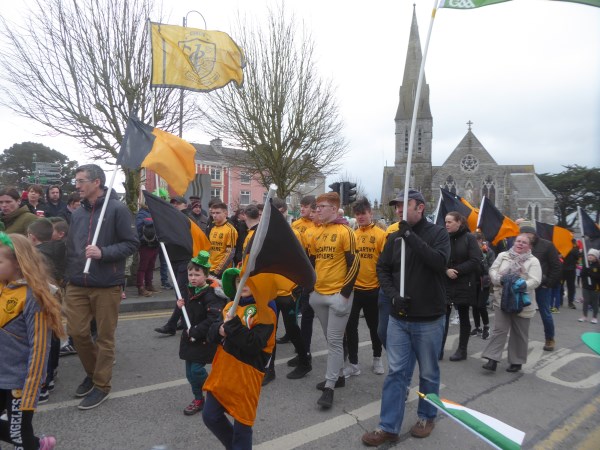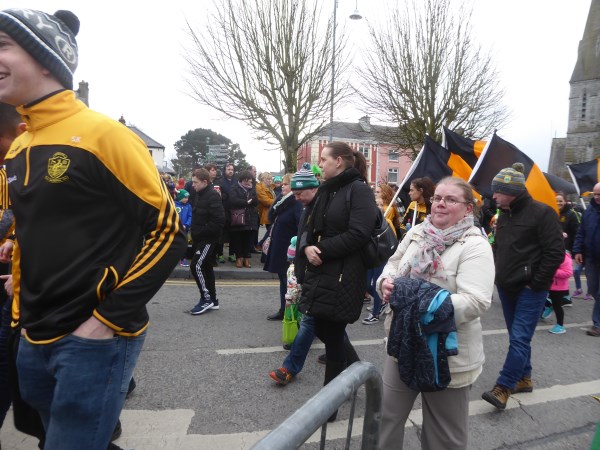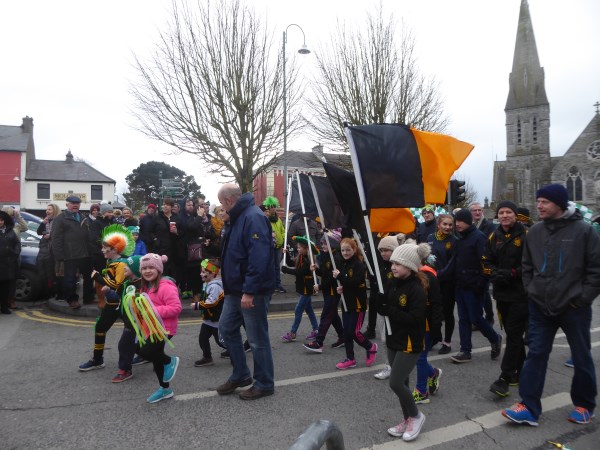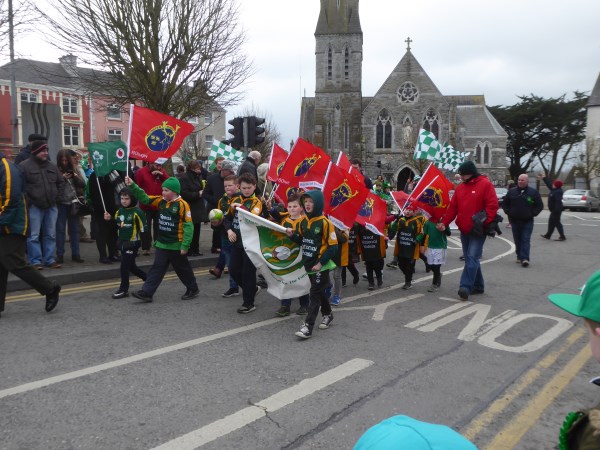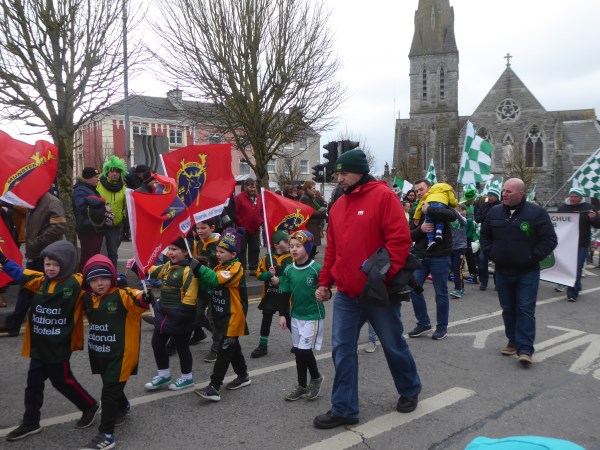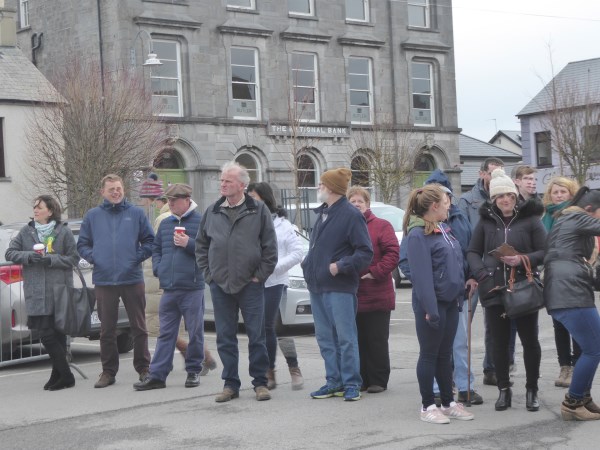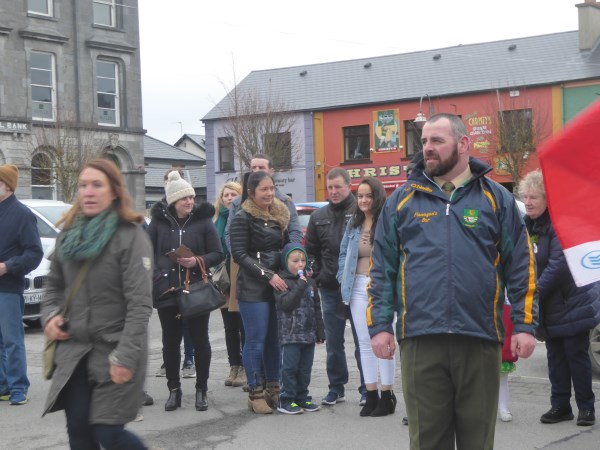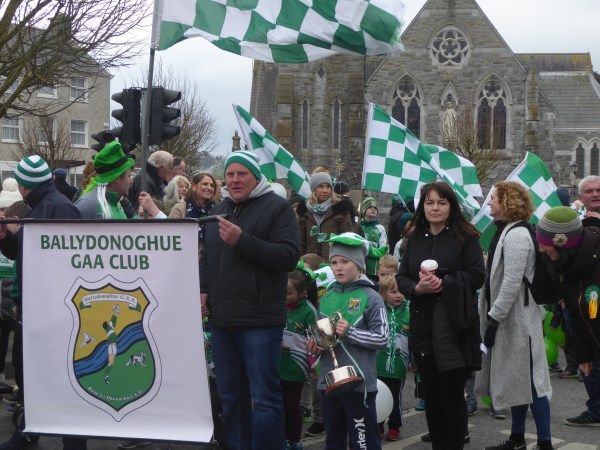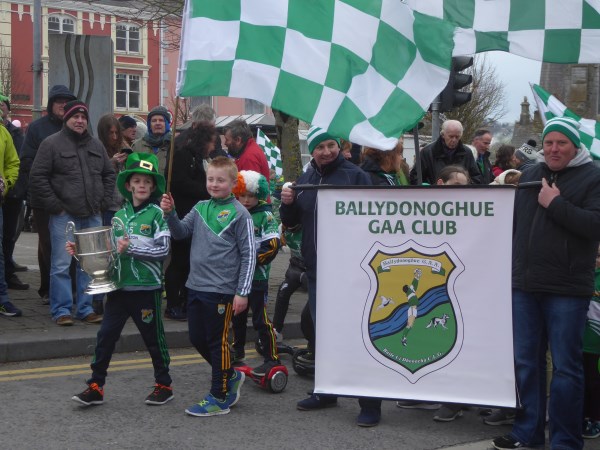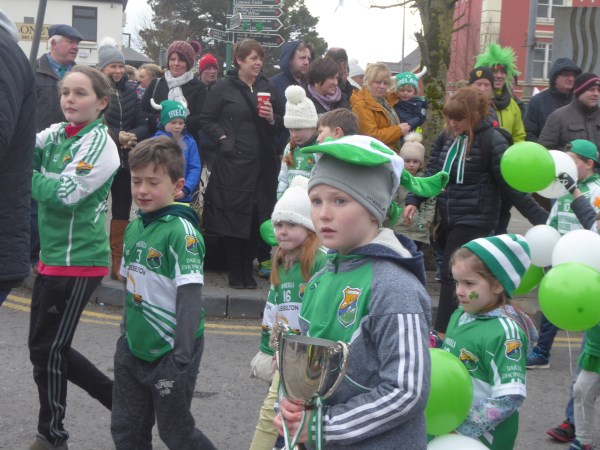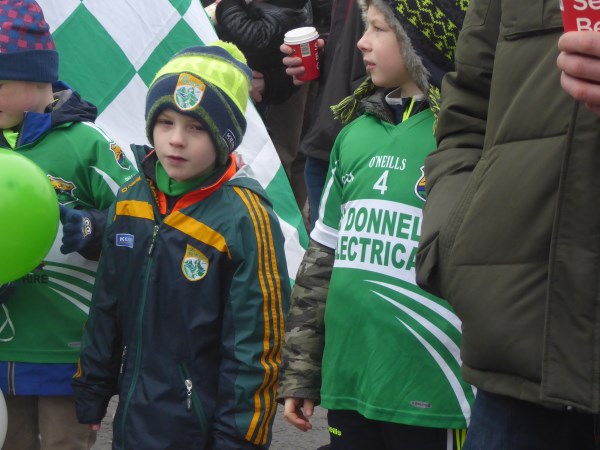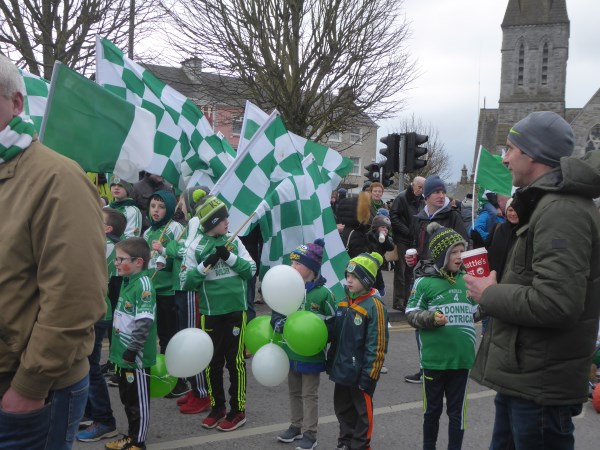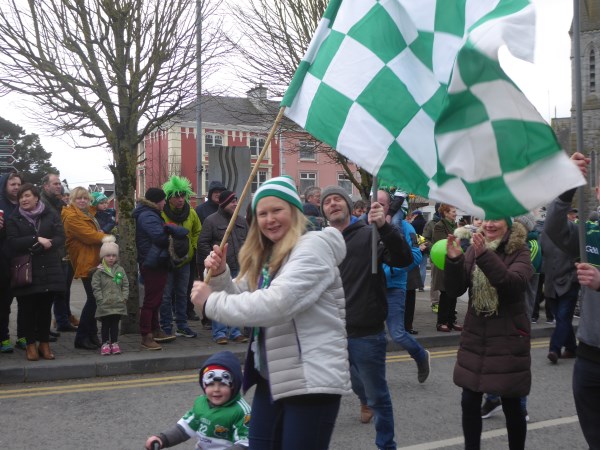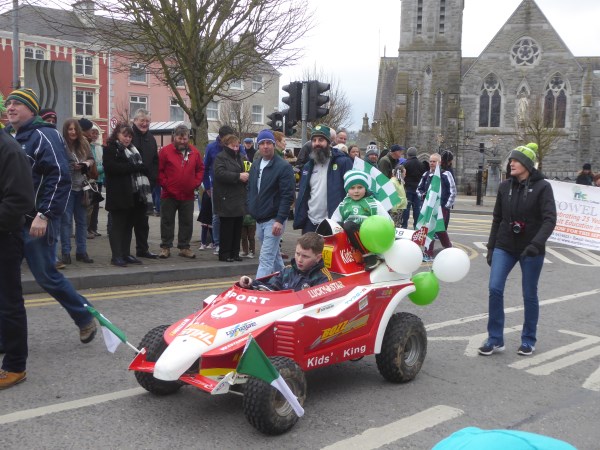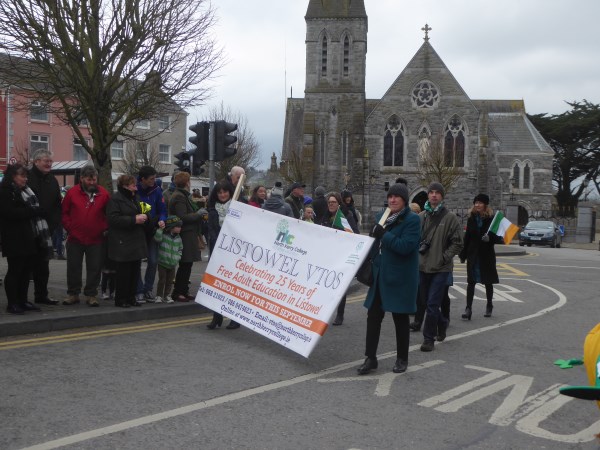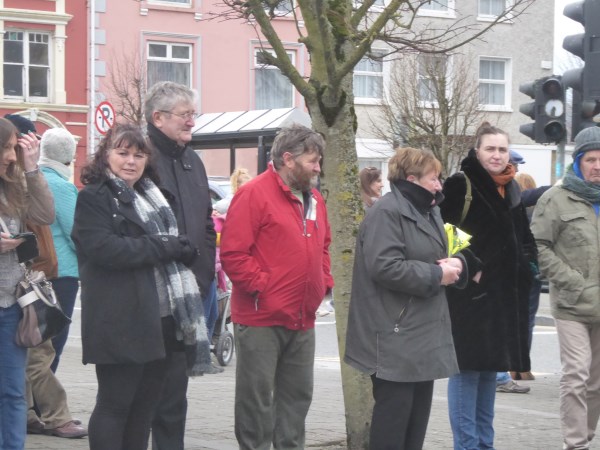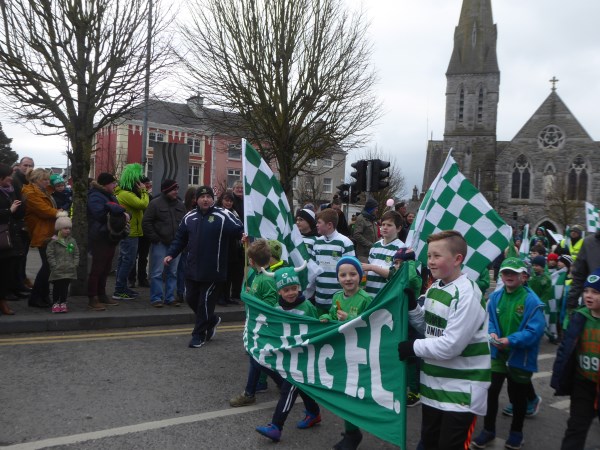 <<<<<<<
Ballybunion with My Visitors
On Sunday March 25 I took my boys to Bromore Cliff Walk and afterwards we had a snack in Coast. I met some lovely people and learned a bit of History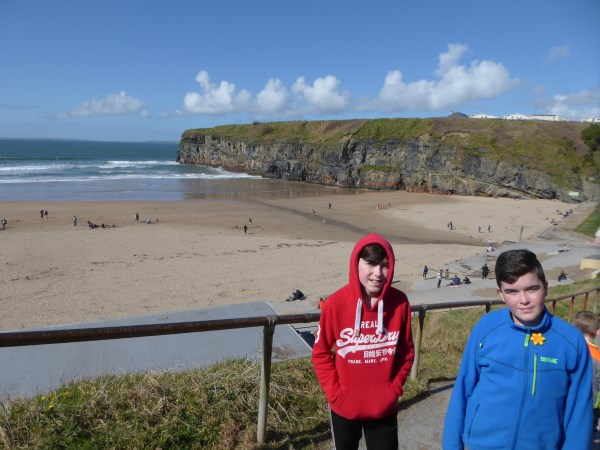 The weather was lovely and there were lots of people out on the beach and on the cliffs.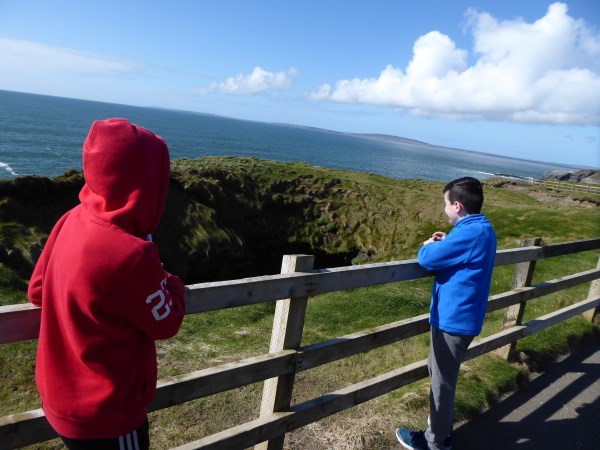 Ballybunion is a great place to show children first hand coastal features that they are learning about in Geography. Here the boys are looking at a blow hole.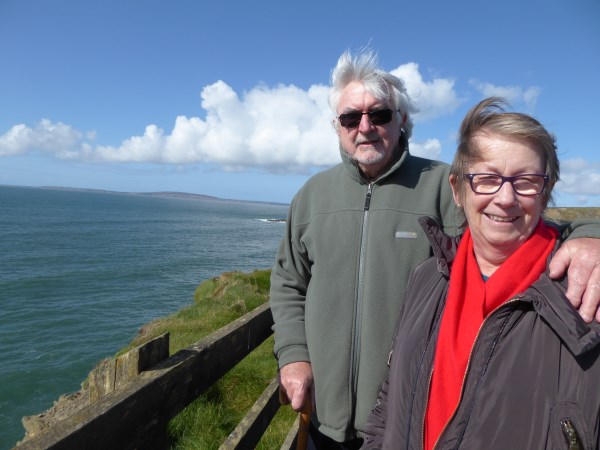 Ruth and Jimmy were talking the cliff walk and enjoying a rare beautiful Sunday.
The Virgin Rock is perfect example of a sea arch.
The Nuns' Beach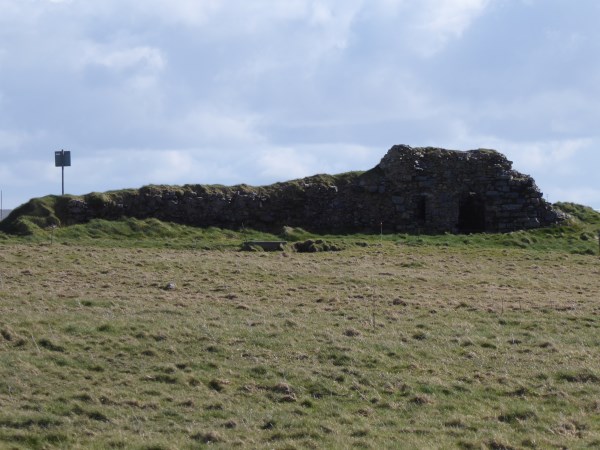 Jimmy O'Quigley told me that this old ruin was once a jail. I had always presumed it was a shepherd's cottage. Then we got round to the other side of it the boys explored it with their new knowledge in mind. I don't think it could have held too many prisoners.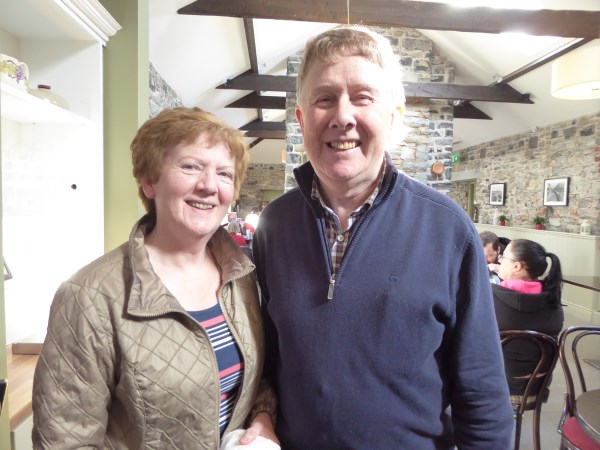 In Coast we met Jim and Noreen Quinlan from Listowel. Jim was one of the stars of Listowel Folk Group's great singing of the mass of the mass in Irish on St. Patrick's Day 2018.