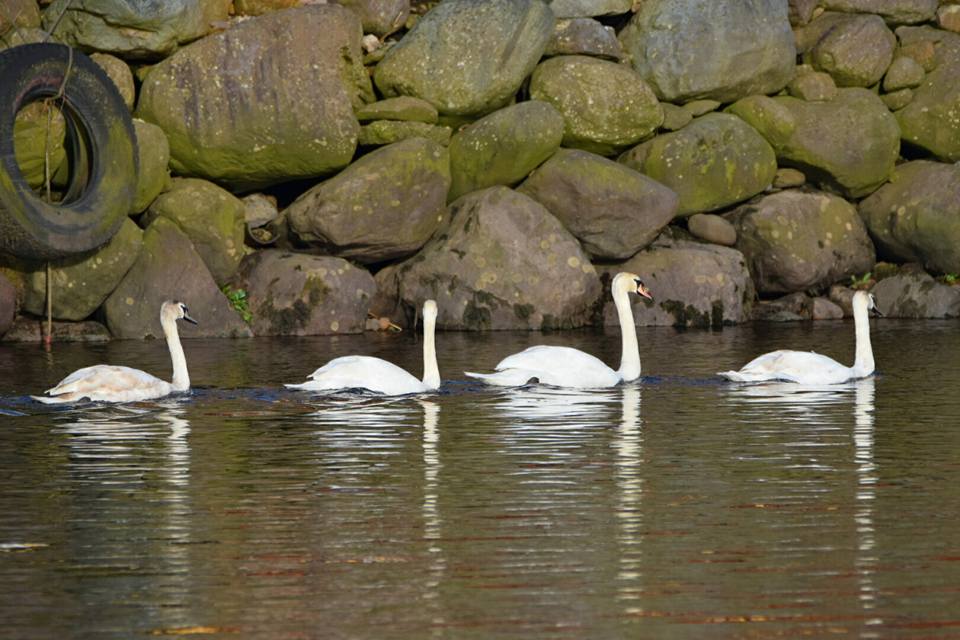 (Photo; Chris Grayson )
<<<<<<<<<<<<<
Easter Garden in St. Mary's Listowel
For the past few years Martha Woulfe has been creating a beautiful Easter garden in the sanctuary at St. Mary's. This year's, 2016, is her best yet.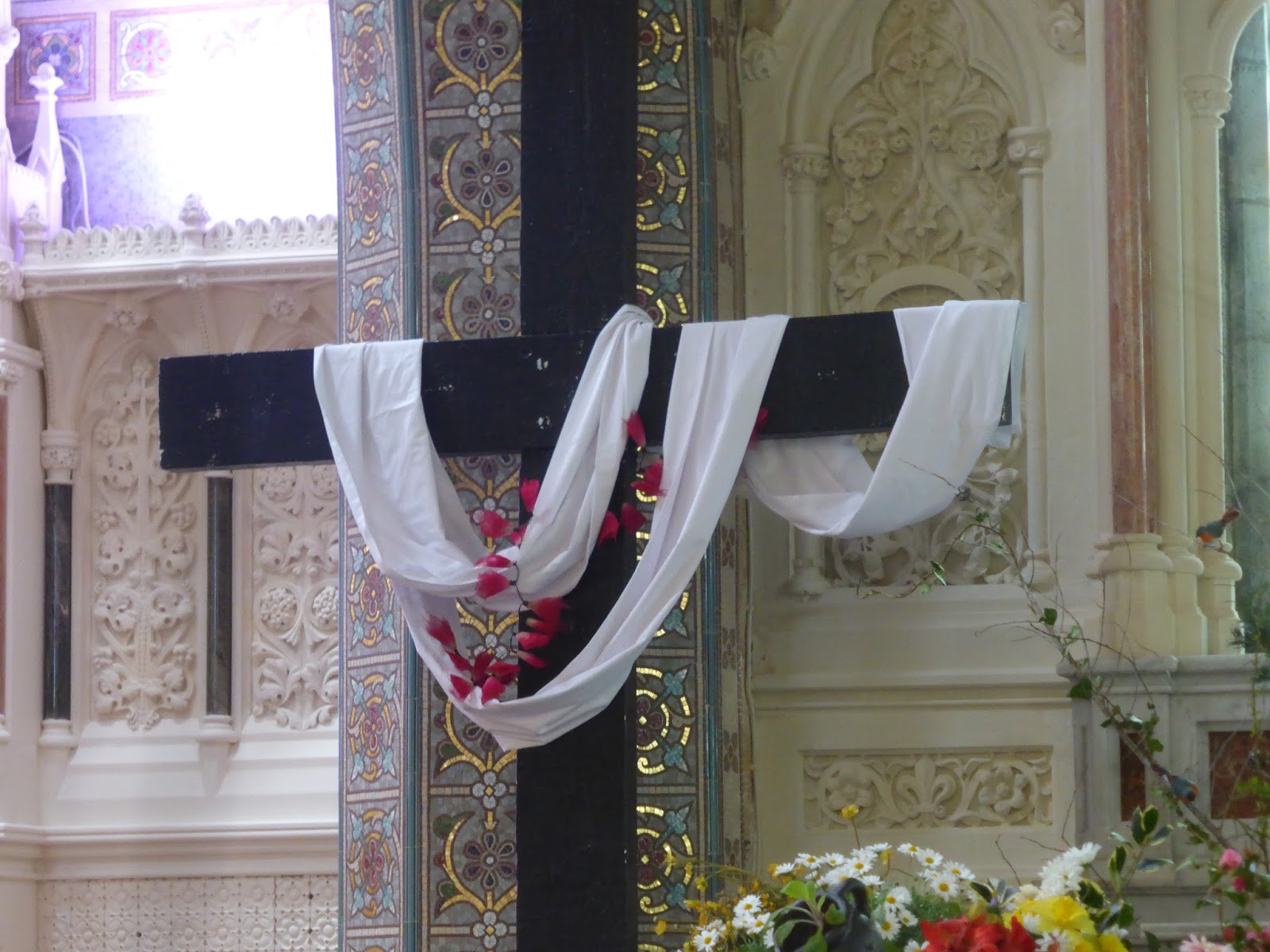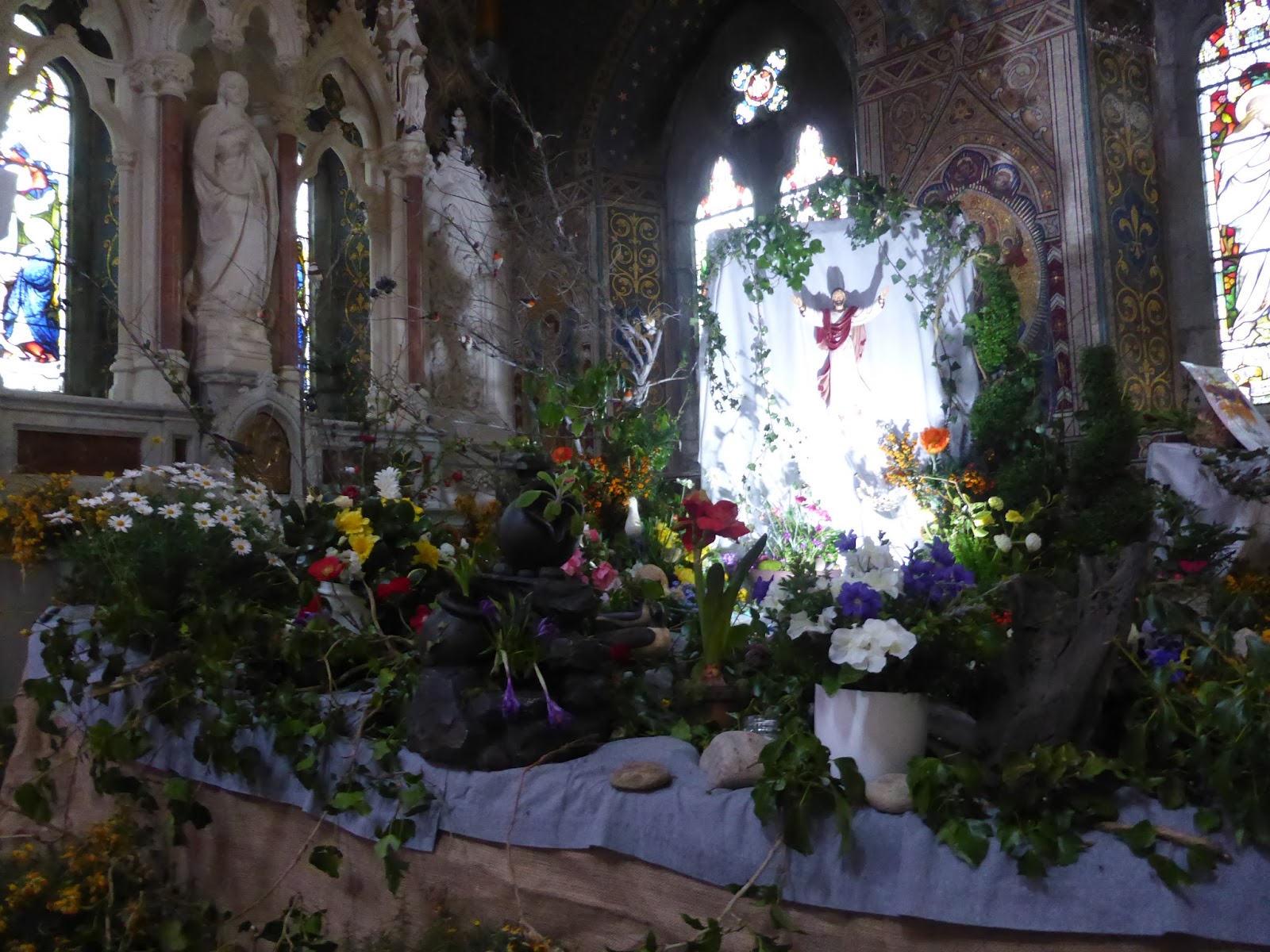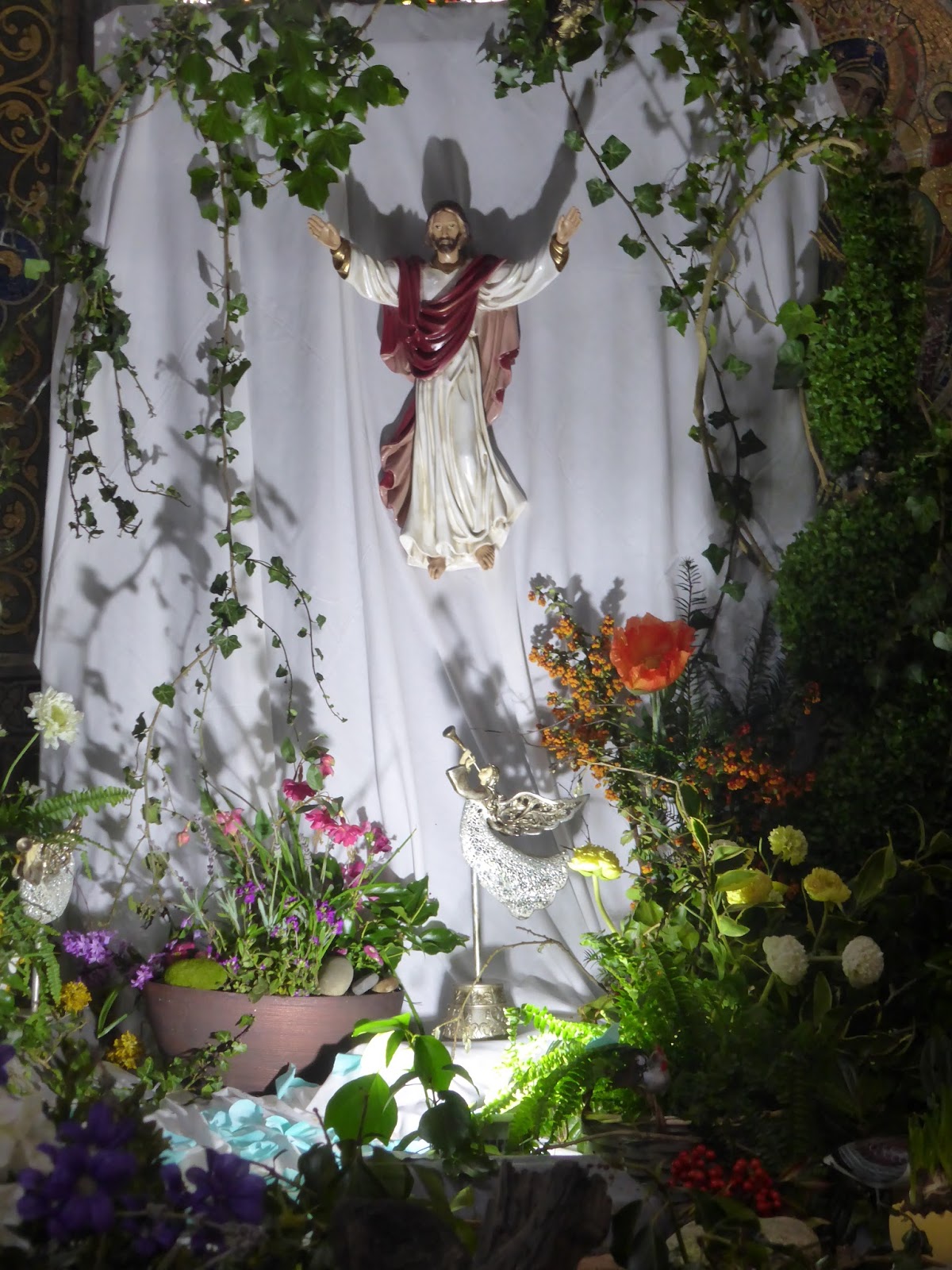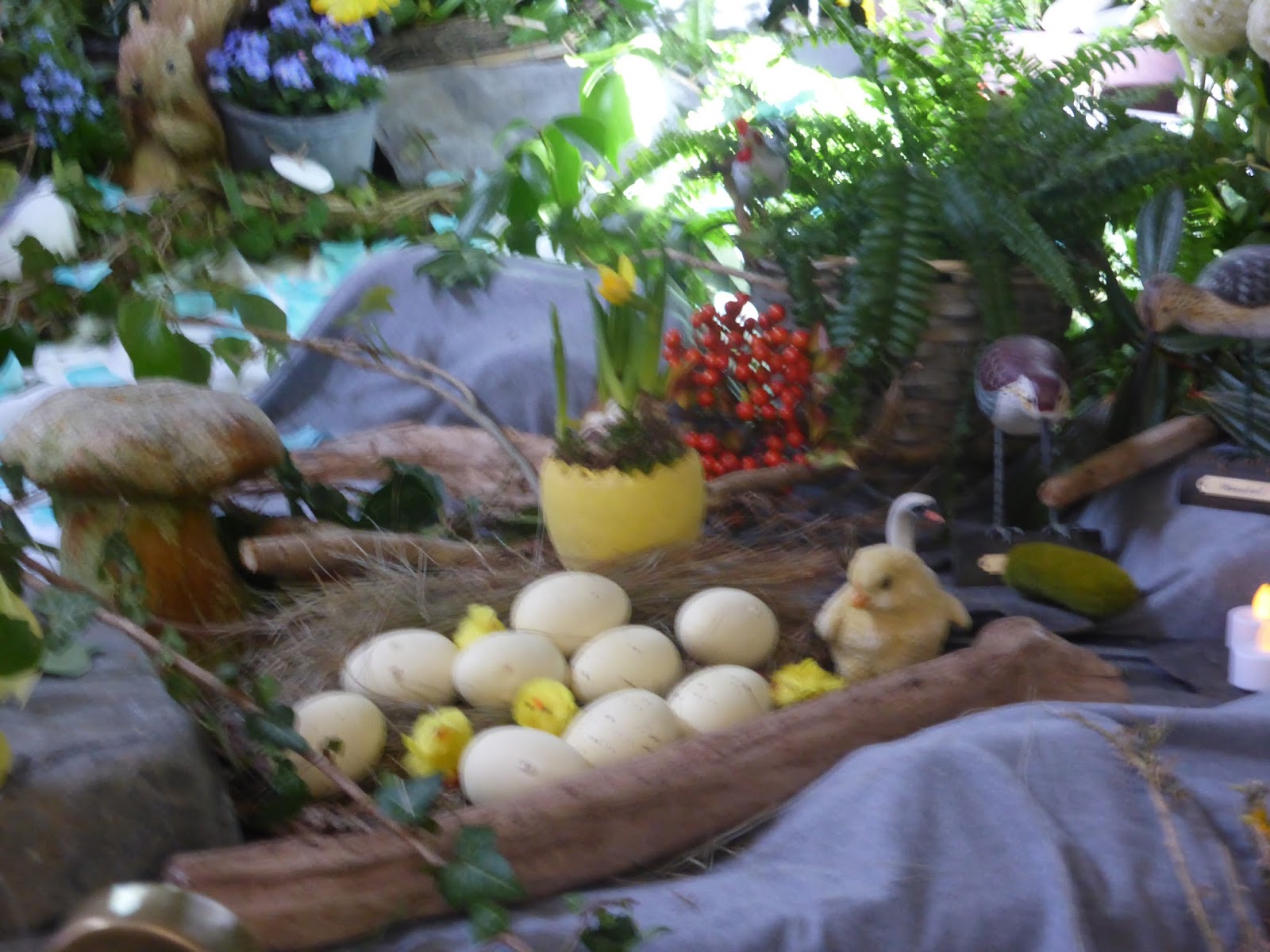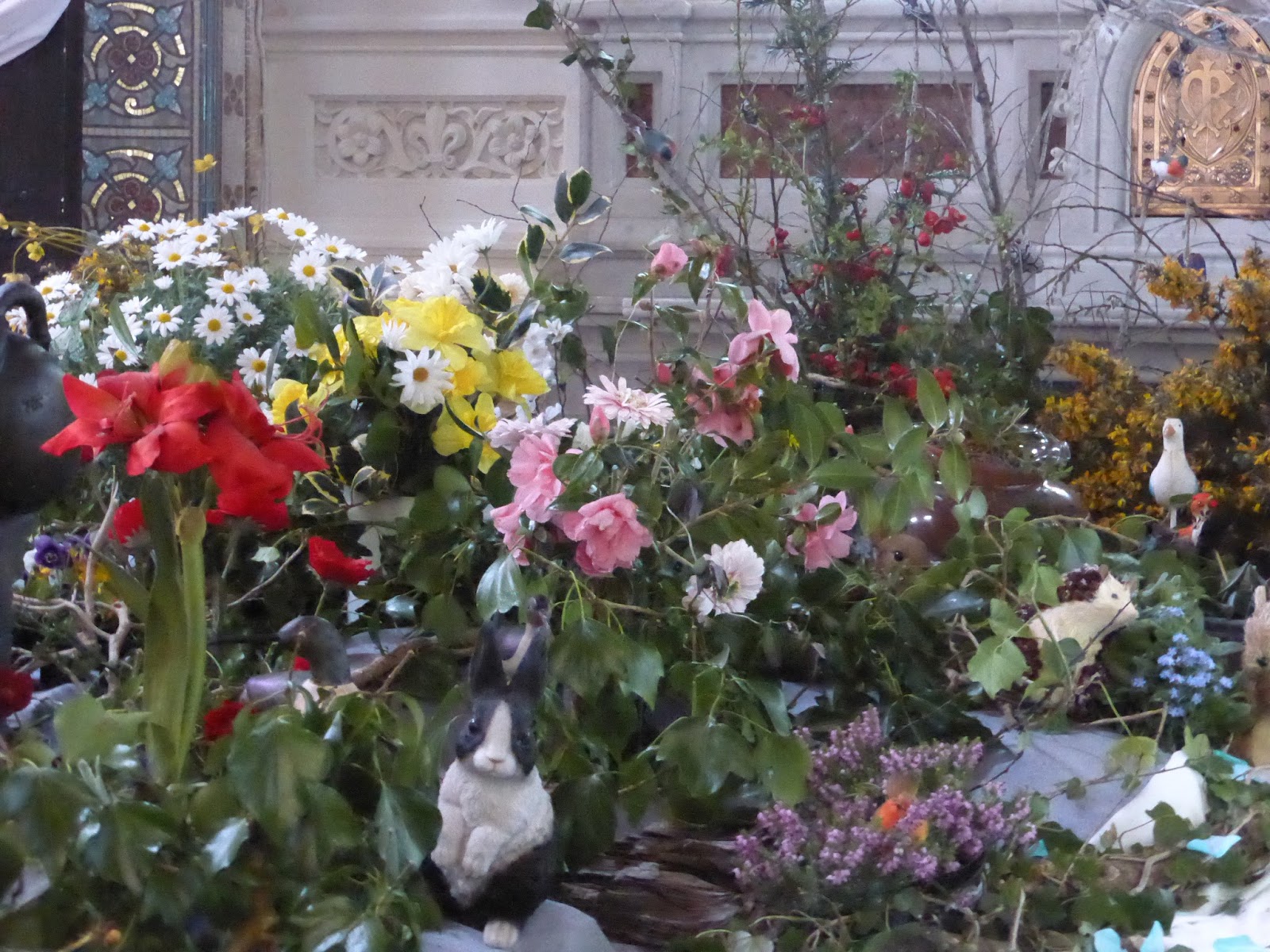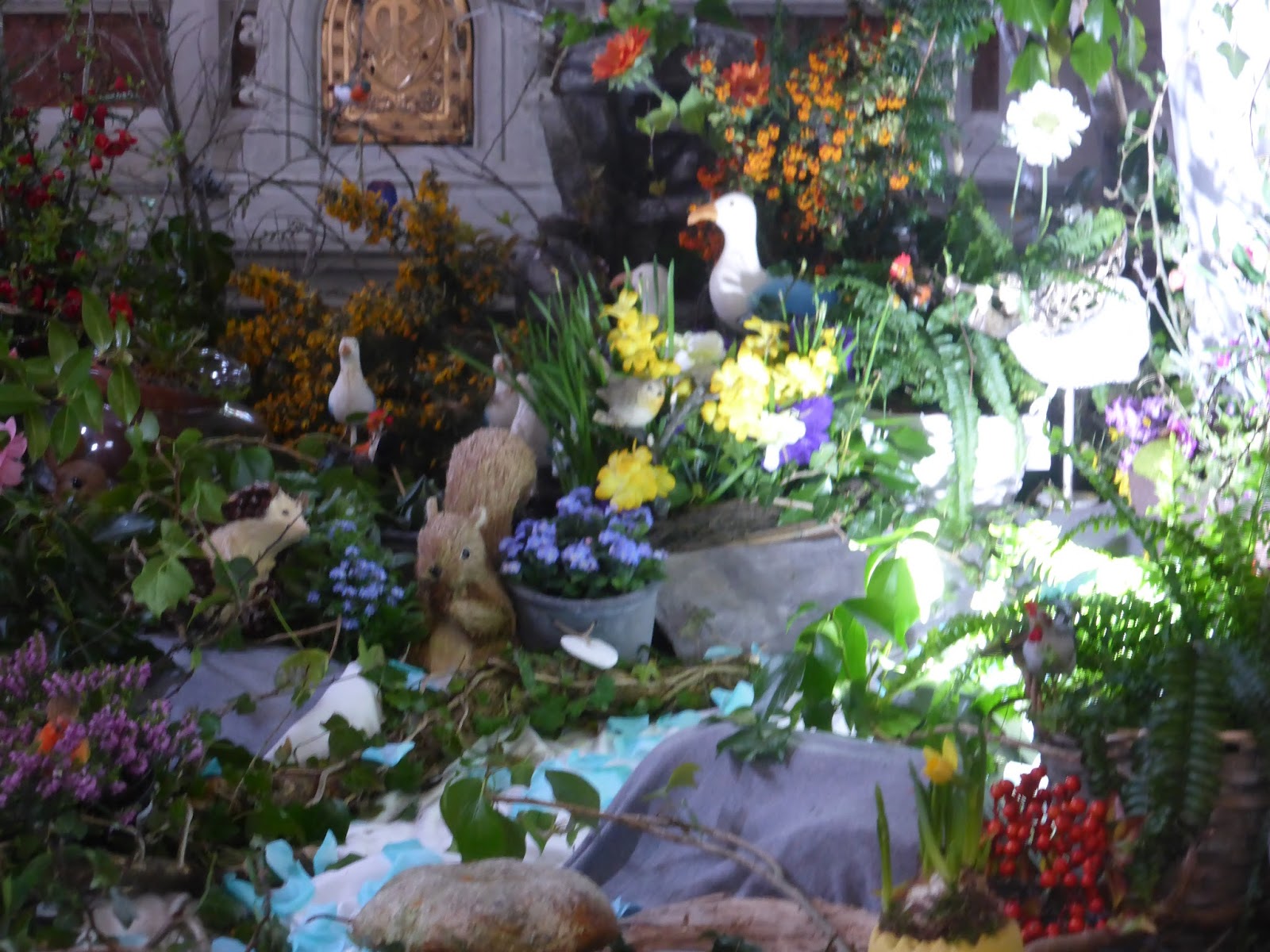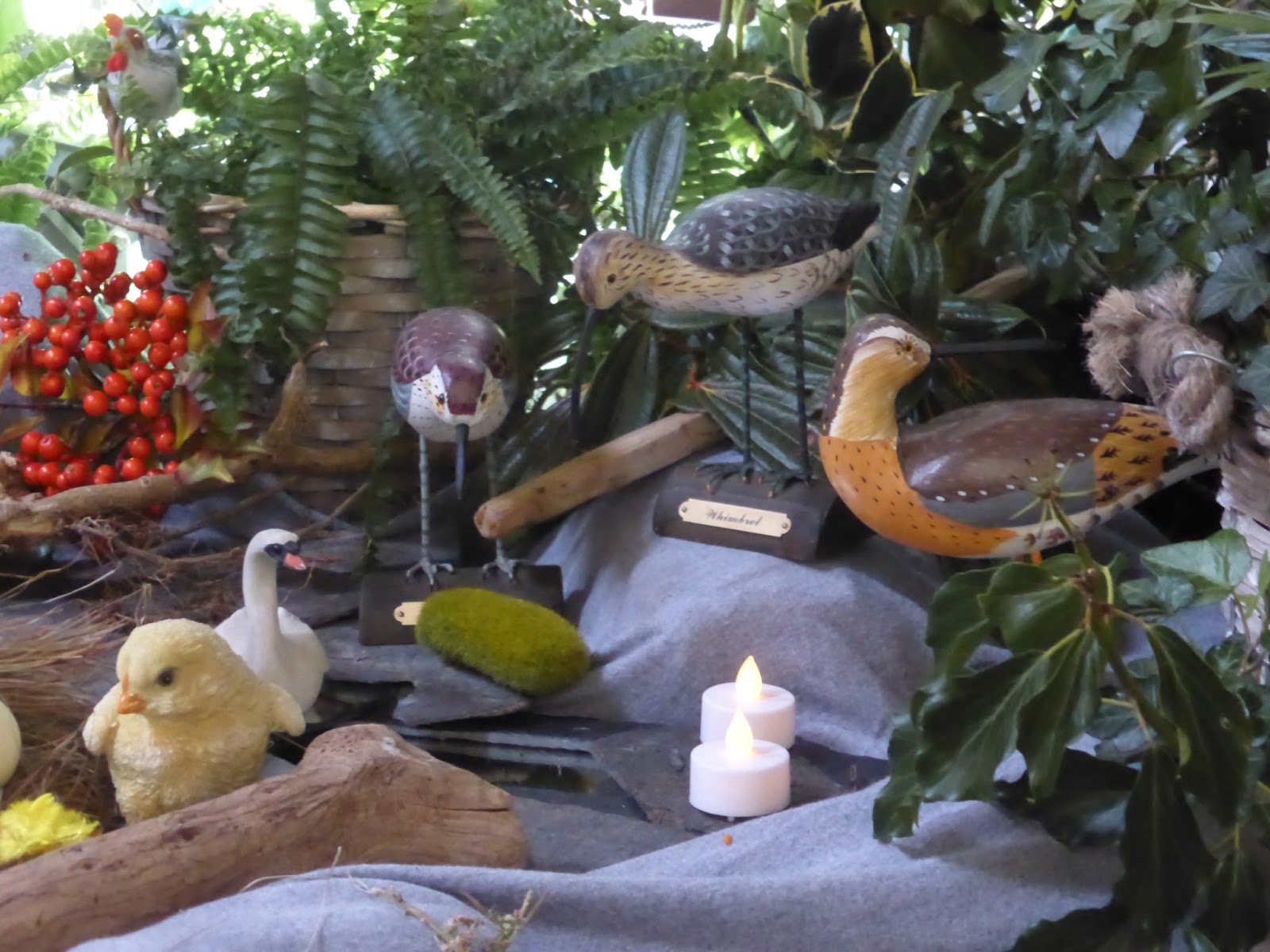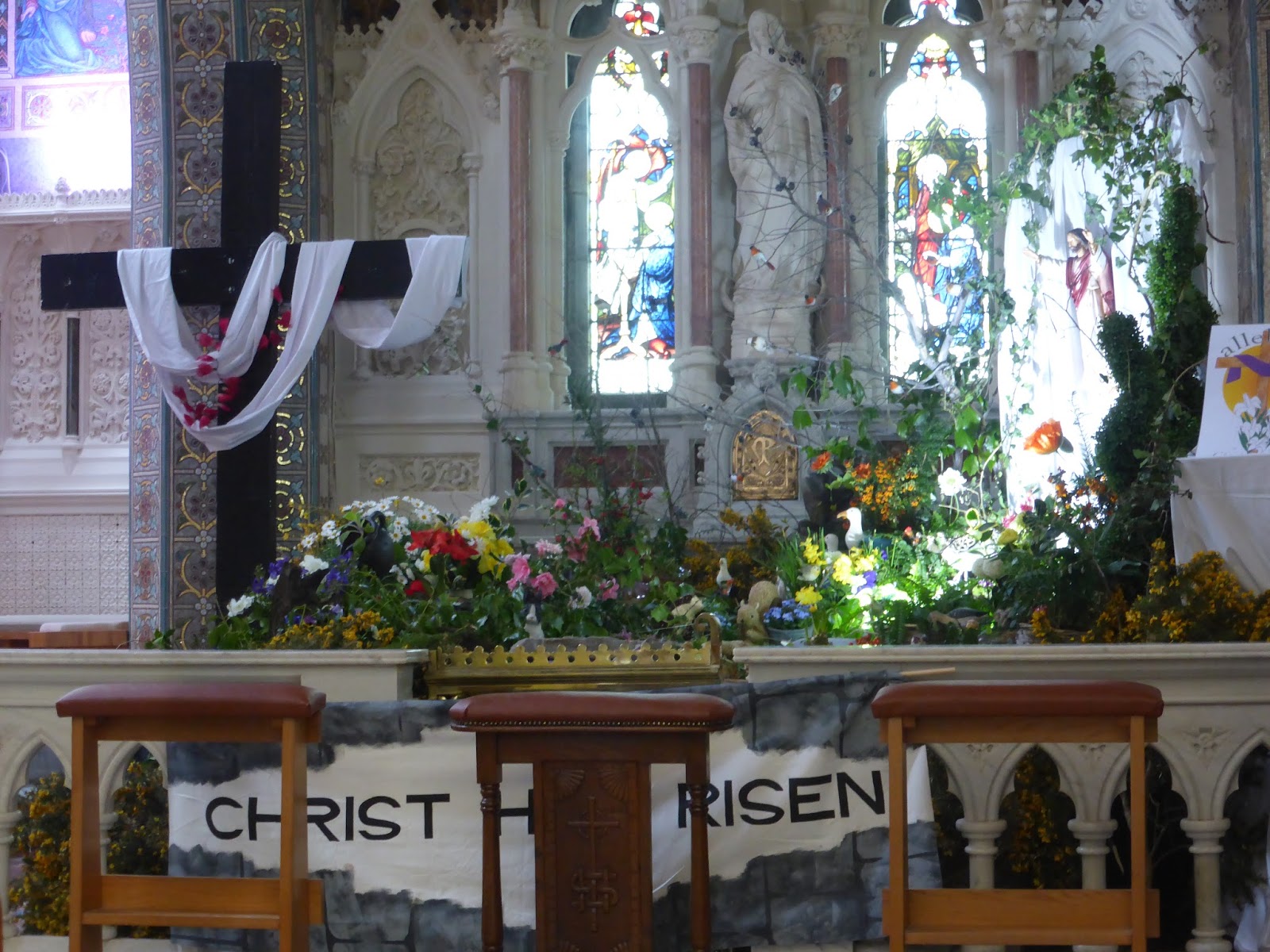 <<<<<<
Postboxes revisited
Michael O'Sullivan wrote to me on the subject of the local postboxes. He reminded me that the one pictured below is over 100 years old because it is an Edward V11 and he died in 1910. Michael writes "The last Victorian box I heard about was in Knockanure up to about ten years ago but is not there now."
( I wonder what happened to it.)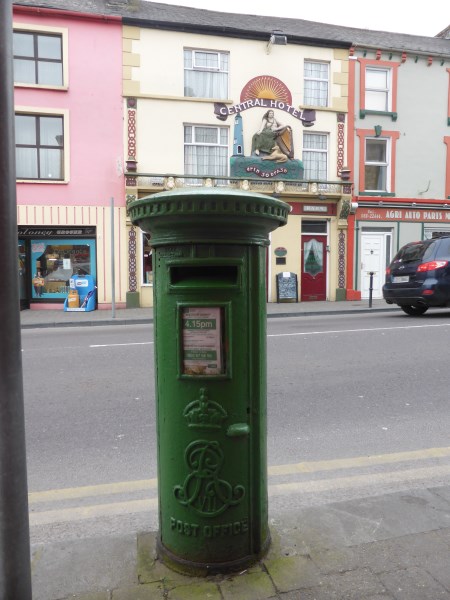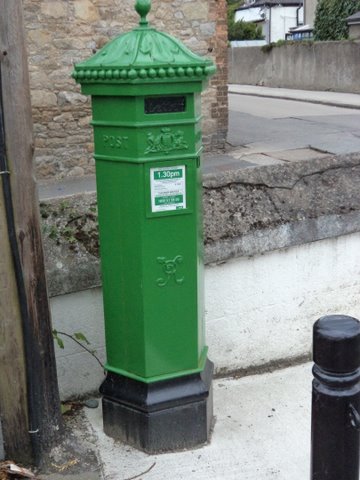 The above box is in Bray, Co. Wicklow. It is a Penfold design and there were only 150 of this design in Ireland
<<<<<<<
A Circus Tent Blows down leading to a court case in 1862
Monday, 01 December, 1862; (From the archives of The Irish Examiner)
CITY SESSIONS—THIS DAY.
John Davit v. Thomas Hogini. This was an action to recover £19 6s,
stated to be due to the plaintiff on a contract entered into with the
defendant. The plaintiff is a band master, and contracted to supply
the defendant who owns a circus with a band of six performers and a
big drum—seven in all—for the sum of £9 13s. a-week. He now sued for
a fortnights salary.
The plaintiff, examined, stated that be had been some time with the
defendant and was paid his salary up to the 8th Nov. From the 8th to
24th however, he got nothing. He produced his letter of engagement
which was written by Mrs Hogini, the defendant's wife. He was still in the
defendant's employment, and had been paid regularly since the 21th Nov.
In reply to Mr. Blake, the witness stated that there were no
performances during the fortnight for which he was now suing. The
defendant's tent was blown down while they were performing in Listowel
and they did not perform again until the defendant opened a circus in
Cork. He did not, therefore, give the defendant a single " blast" for
the £19 6s. Mrs. Hogini had promised to pay him.
He was not
disemployed for the fortnight, from the 8th to 24th, by Mr Hogini for
his engagement, was for the whole of the winter season. For the
defence, Mr. Blake examined Mr. Hogini, who deposed that all the
company were disemployed after the accident at Listowel, as they had
no place to perform in. When they were coming into Cork together he
recommended Davis to give concerts, and said that he would help him.
Davis did not come near him for a week, and he did not know what Davis
did during that time. His Worship asked who had to pay the bandsmen
during the fortnight they were idle. " Davis said that he had. His
Worship said he should give a decree for the amount claimed, payable
at the rate of £1 a week. Agent for plaintiff—Mr. M. J. Collins. For
defendant—Mr J C Blake.
<<<<<<<


Lofty's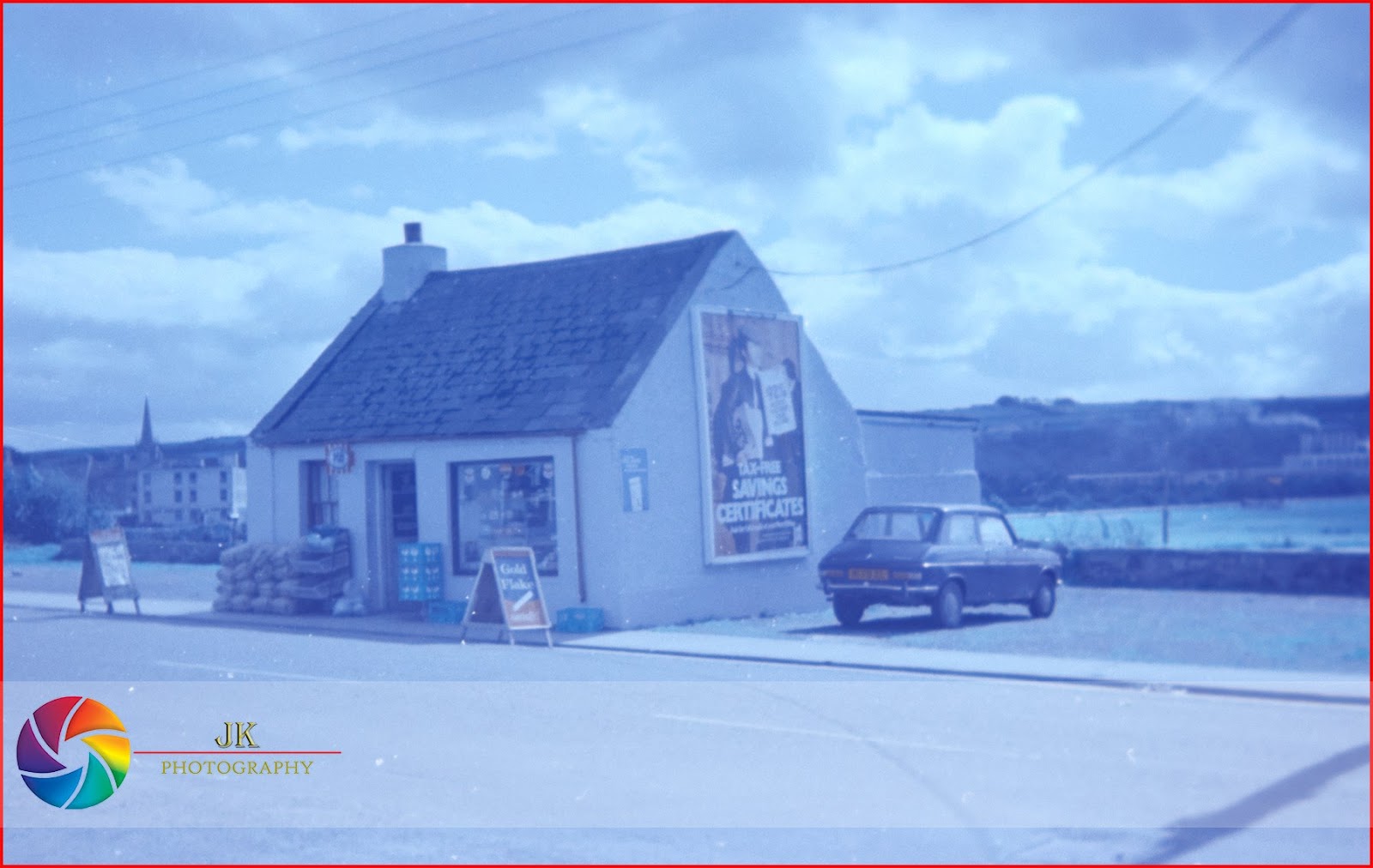 John Kelliher scanned this photograph from one of his old negatives.


<<<<<<<


Annual Clean up Under Way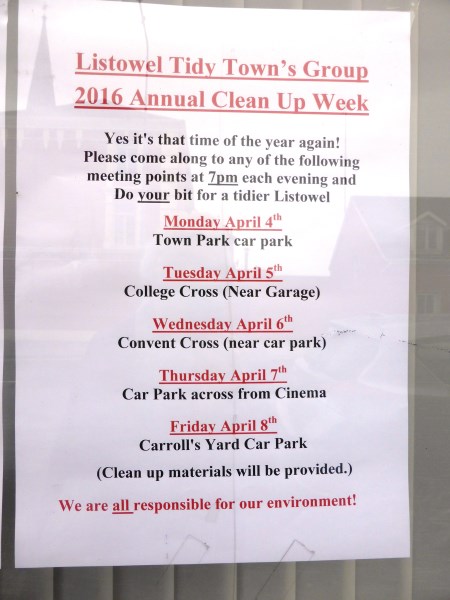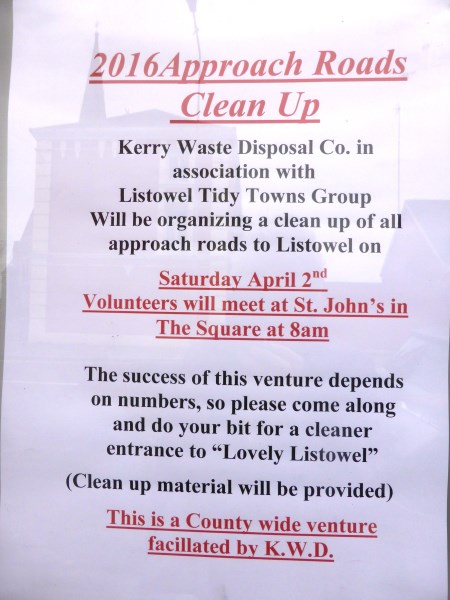 The photo below was taken at 8.00 a.m. on Saturday morning last as most of us were still in bed. It shows local volunteers heading out on the clean up. They collected 100 bags of litter from the approach roads to town.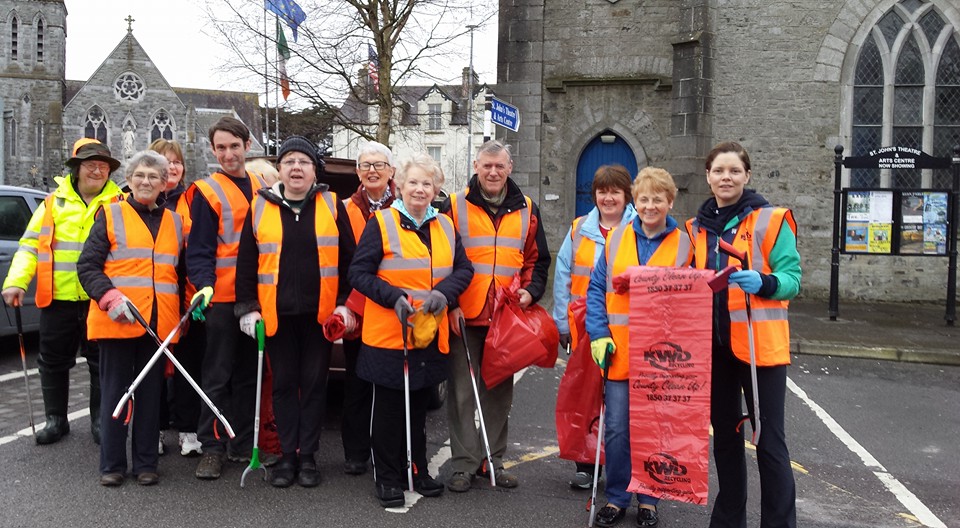 Photo: Listowel Tidy Towns
<<<<<<<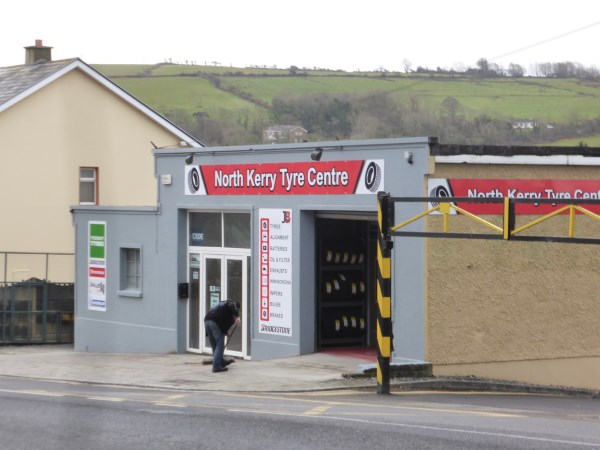 One Listowel man was out early on Saturday morning April 2 2016, doing his bit to keep Listowel tidy.