St. Mary's early last week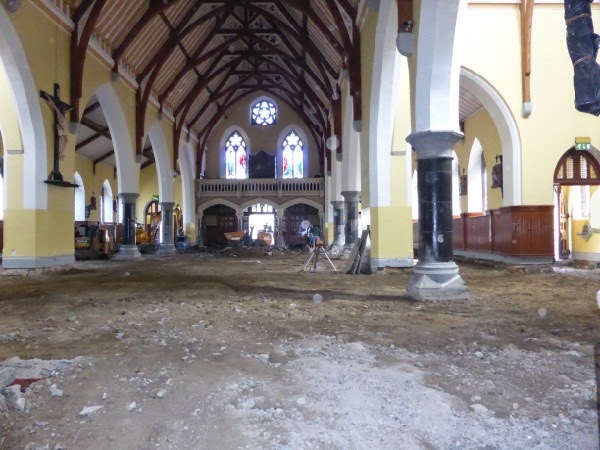 <<<<<<<<<



Listowel looking lovely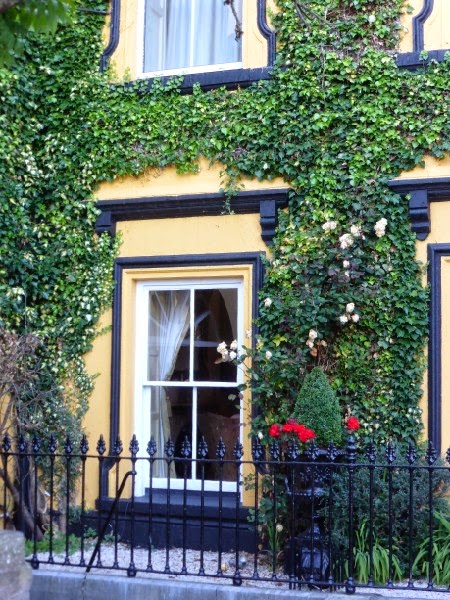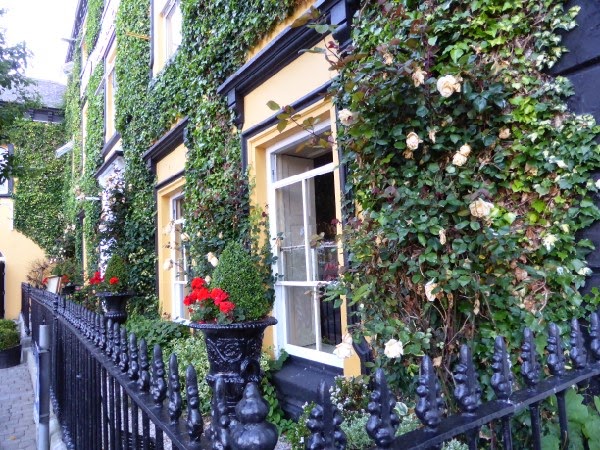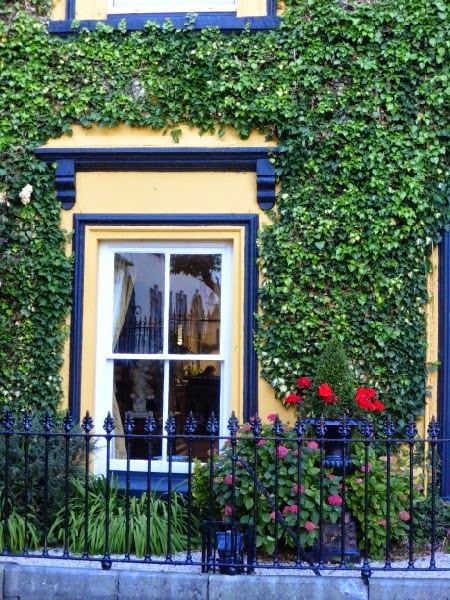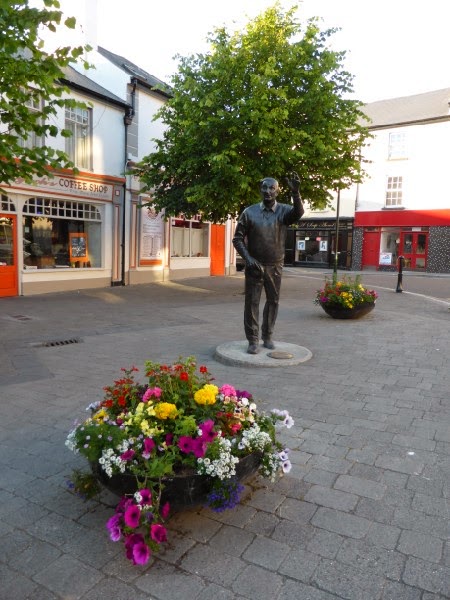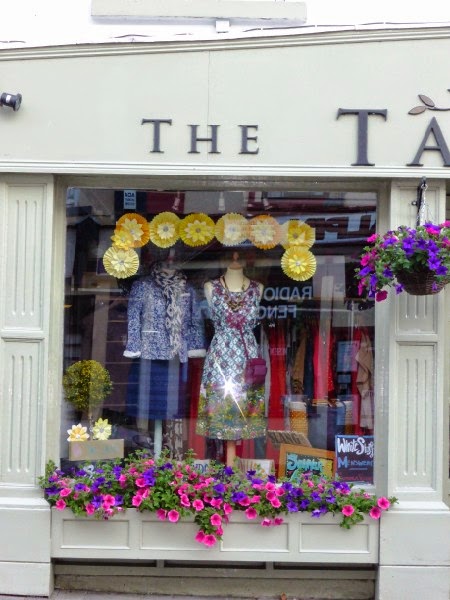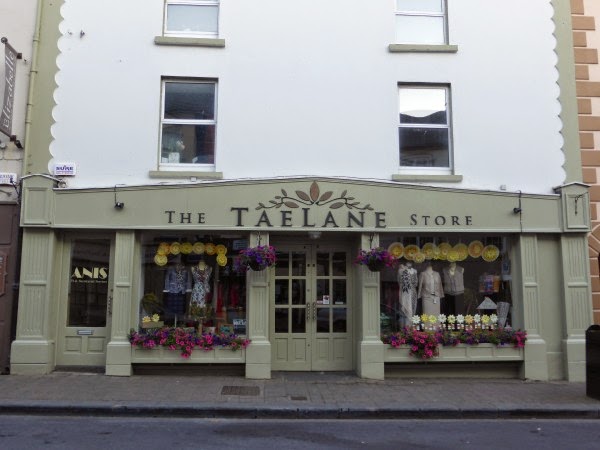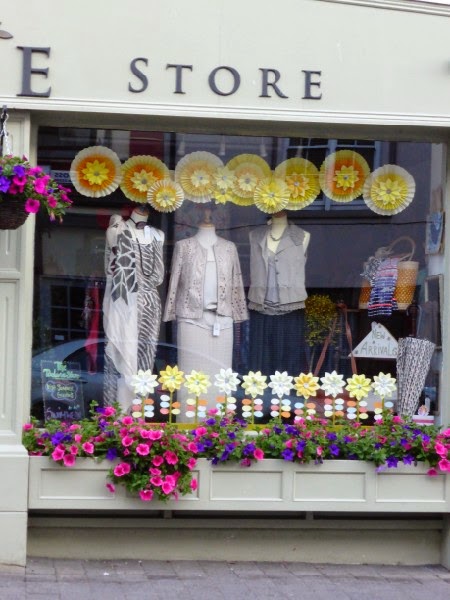 We do not have the same amount of flower displays in Listowel as we used to. Some businesses do a great job and the town looks so much better with a bit of colour to brighten our days.
<<<<<<
The Good old days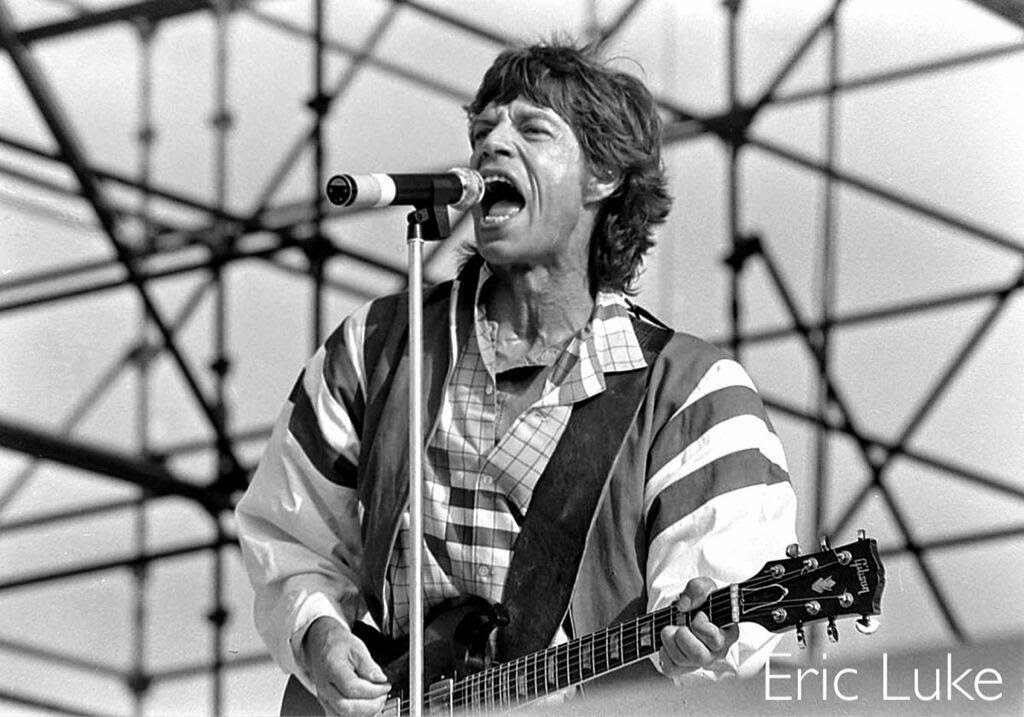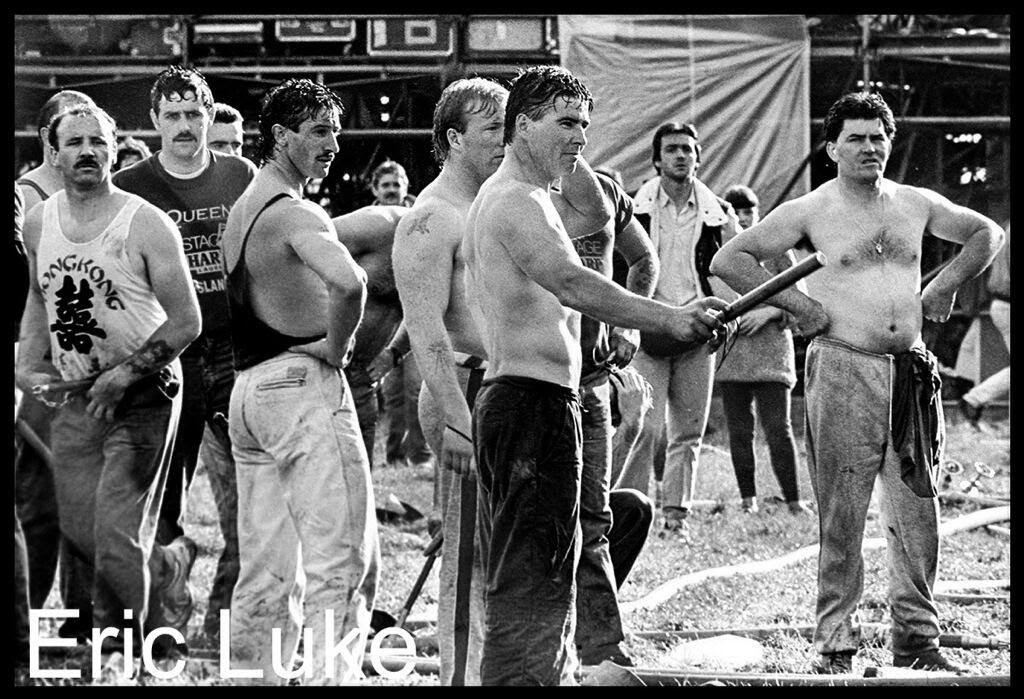 Photographer, Eric Luke, found some old negatives from his days photographing Slane concerts. The top photo is Mike Jagger in the 1980s and the lower one is of Security at Slane in the 1980s.
<<<<<<
Electricity & Telephone Development in Listowel (Michael Guerin)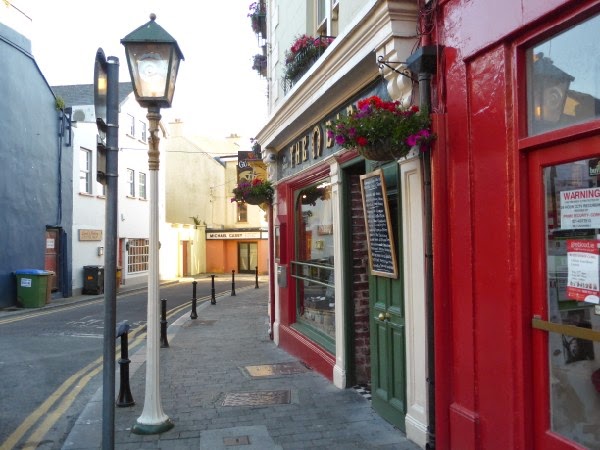 Old lamp outside the Horseshoe in Lower William St.
Listowel was connected with the national telephoneservicein
1908.
Electricity was brought to the town early in 1913 when a
privately-run generating station was established behind the then
Temperance Hall. It was named The Listowel Electric LightandPower Company, (also called the Listowel &
Cahersiveen Electric Light Co.) It was owned by a Mr. Cantwell who also
operated the Ballybunion Electric Company.
Most of these generated Direct Current.
It operated until September 1929
when its functions were taken over by the E.S.B.
Street lighting by electricity began in mid-1913, replacing the
paraffin-oil lamps which had supplied light insomeof the
main streets, especially The Square, since the turn of the century.
Thiswastwenty-oneyearsafter the erection of the first electric
lighting plant in Kerry which had been installed by the Commercial CableCompany initsstation atWaterville in May 1892 (Kerry EveningPost28 May 1892).
These lamps were set on top of ornamental standardsandwere lit at nightfall by Michael (Mick)Lynchof Tea (Tay) Lane,Listowel's Iamplighter.
(information from John (Jack) Leahy,
Ballygologue).
The
first ESB Area Supervisor was Jack O Connor followed by Walter Doyle. Jackie Buckley and Connie Healy were absorbed
into the ESB from the private companies. Tom Connolly- Gene Moriarty – Mick O
Connor – Jack O Shea was the early ESB staff.
Jackie
Connolly joined in 1954 with various groups recruited for rural electrification
in the 50s, such as Jerry O Keeffe, Paul Kennelly, Patsy Culhane the Carey
Brothers in Rathea.
The
Rural Electrification Scheme commenced after the second world war in 1946, when
the supply of materials were very scarce. Trees for the timber ESB poles could
only be sourced in Finland at a reasonable and reliable price. Shipped to
Limerick where they were treated with creosote to preserve them. Poles were
then redistributed to small sea ports along the coast for rural
electrification.
In
O'Connell's Avenue (built 1933 to 40) electricity was not metered until around
1957 according to Paul Kennelly. Up to then electricity consumption was
controlled by a Current Limiter. This was adjusted to allow from 0.45 to 0.75
amps of supply, allowing a few lights and an electric kettle. The ESB had an
inspector out at night monitoring the lights on in each house. It was known
that these Limiters were tampered with.
Early
plug and sockets were the German 2 pin and earth type followed by the 15amp 3
pin to be replaced by the British 13amp plug and socket we use today This was
developed during the war with ring main to save copper wire.
The
Sacred Heart lamp was the first priority of householders in getting
electricity. Rural electrification was part of The Quiet Revolution of the
Irish Countryside bringing running water, lighting, heating, milking machines
for the farmer and the electric kettle, irons and washing machines later and, of course, the wireless.
This
is only a brief account of the coming of Electricity to Listowel which will be
researched and developed, but one good story to finish with is; Tom from Rathea
went to visit his sisters Mary's house near Listowel which had just got
connected to electricity. Mary, very proud of new electric kettle, offered him
a cup of tea from a whistling boiling kettle.
"No way," said Tom, am I drinking any of that
ELECTRIFIED WATER!
She had no option but to proceed with boiling
a kettle of water on the TURF FIRE.
© This is only a brief account Michael Guerin
16/06/2014