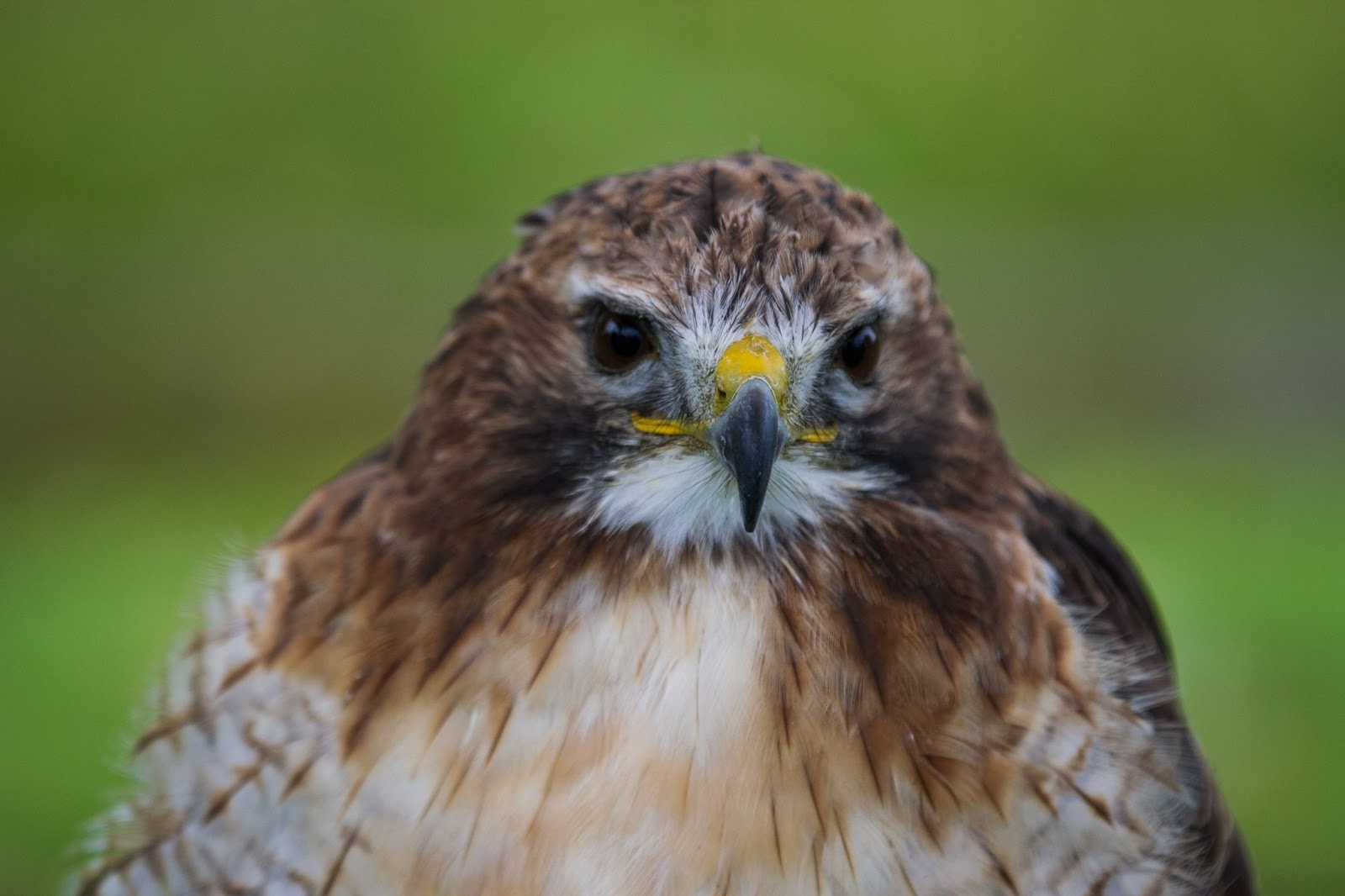 Denis MacSweeney took this photo of a menacing looking falcon
<<<<<<<
Daniel and Majella's Road Trip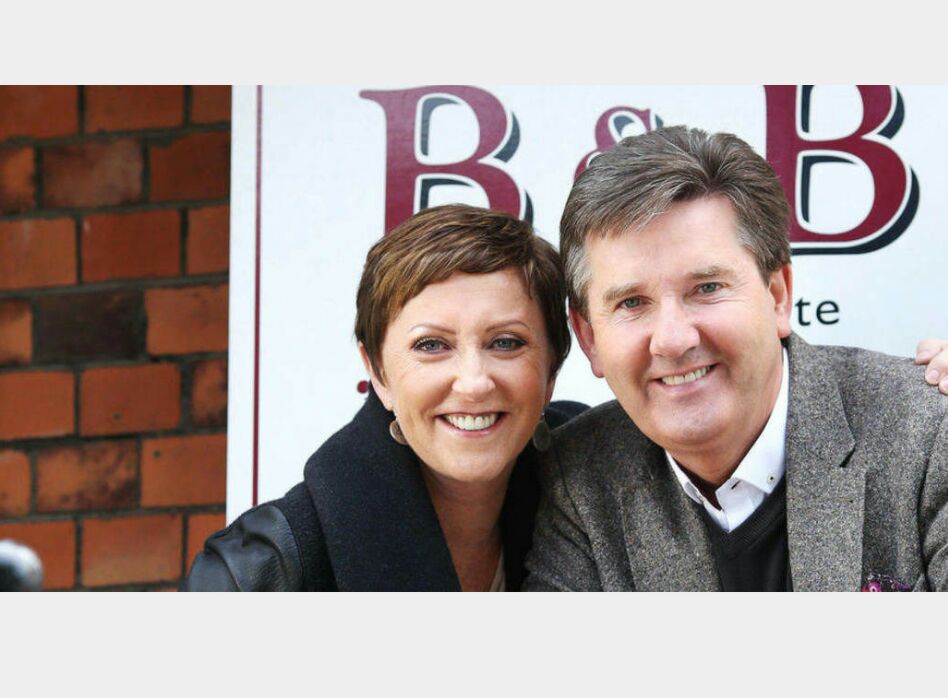 The above photo is from Daniel O'Donnell's Facebook page. Daniel and his wife, Majella recorded a series of programmes in the B &B's of Ireland and it is being broadcast at the moment. They picked the very worst summer ever to showcase our lovely country. Everywhere they go it's peeing down rain and they are in the geansaís and rain gear in every episode so far. The programme is fairly cringe inducing. All the landladies are fans and the fawning and kowtowing goes on for the whole show.
There is a running joke in the programme about baked beans. Daniel loves a dollop of these with his full Irish.
Watching this I was reminded of the story that is told about the late Moss Keane. He was in a B.and B. on some away trip and the landlady was enthusing about the breakfast she had prepared for the players. She had porridge accompanied by a little bowl of cream and another little bowl of honey. Then she had the sausages, rashers, eggs tomatoes etc.
"So much of this is our own organic produce," says she. " We have our own hens, we grow our own tomatoes……. "
Moss takes a look a his little portion of honey and he says, "I see you have a bee too."
<<<<<<<
Fitzgerald of Fitzgerald Stadium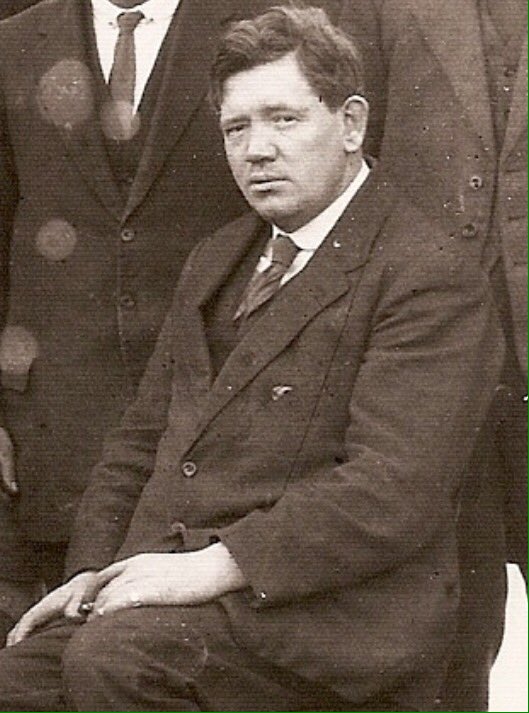 This picture from a forthcoming 1916 Book is of Dick Fitzgerald.
Killarney's GAA stadium was named after him.
<<<<<<
Bowling Buddies


It was years since I had been bowling. With all the grandchildren to entertain in their mid term break this seemed like a good time to rectify that.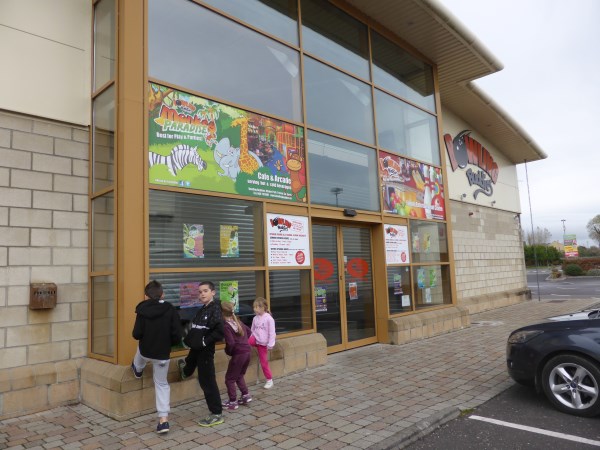 Bowling Buddies in Tralee doesn't open until 11.00. We were the first customers through the door.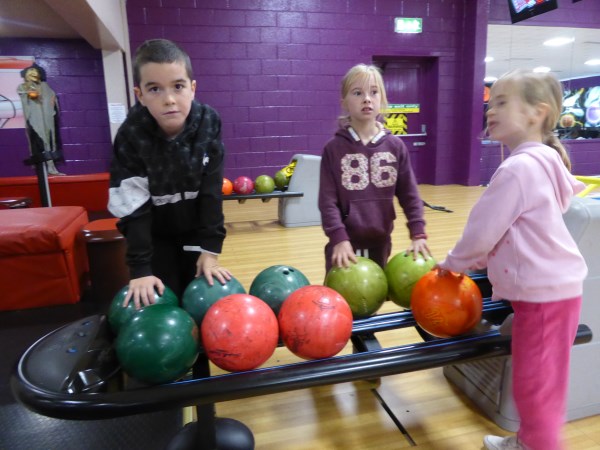 The children explained the rules to me as we got the feel of the bowling balls.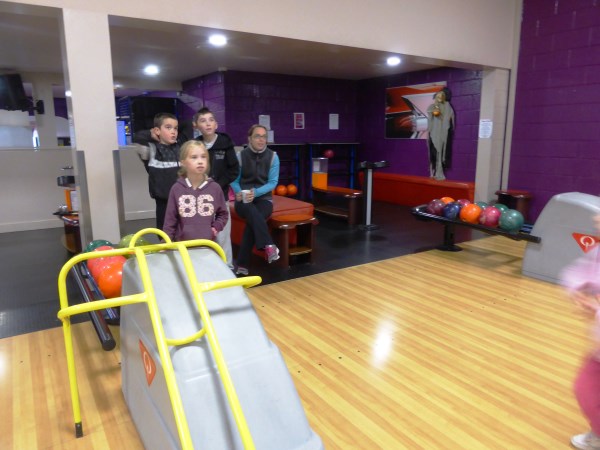 This yellow gadget is new since my day. With its help to steer the ball, even the 4 year old could bowl.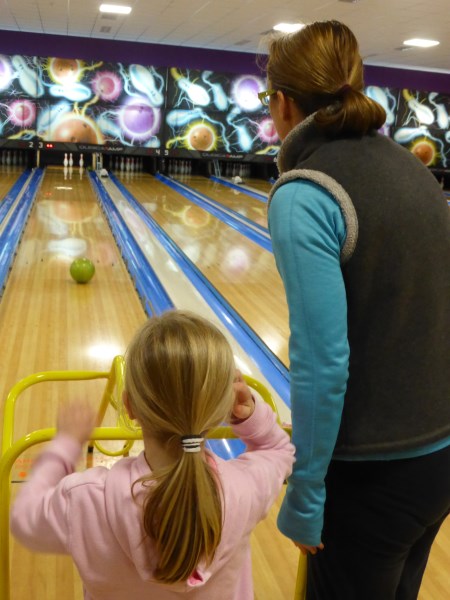 With the aid of this gismo, the six year old jumped into an unexpected and more than a little resented lead. A kind of Oscar Pistorious moment threatened before peace was restored. It's only a game.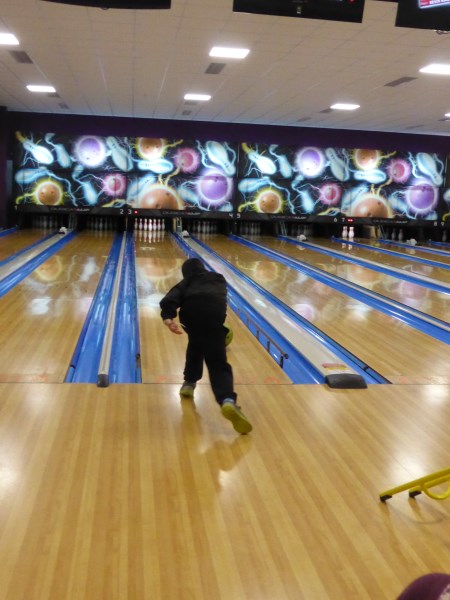 This is a photo of the actual winner in action. I won't mention any scores or anything because it's not about who wins or loses. It's the taking part that counts. Isn't it?
<<<<<<<


Yes, it is in use


Earlier this year I said that I had never seen an ecar refueling in Listowel. Well, now I have and here is the proof.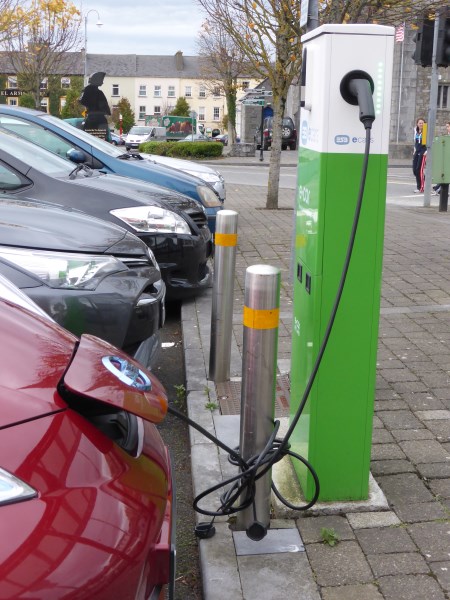 <<<<<
Award Winning Photographer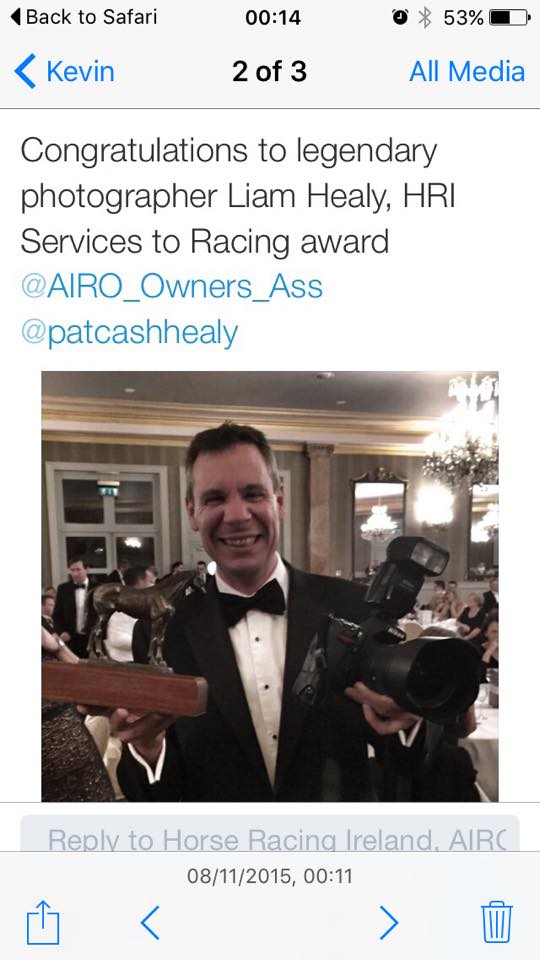 Pat Healy collected the award on behalf of his dad, Liam Healy at the Horse Racing Ireland bash. Proud night for all the Healys and for Healyracing.
<<<<<<<


Tea Dance in Lyre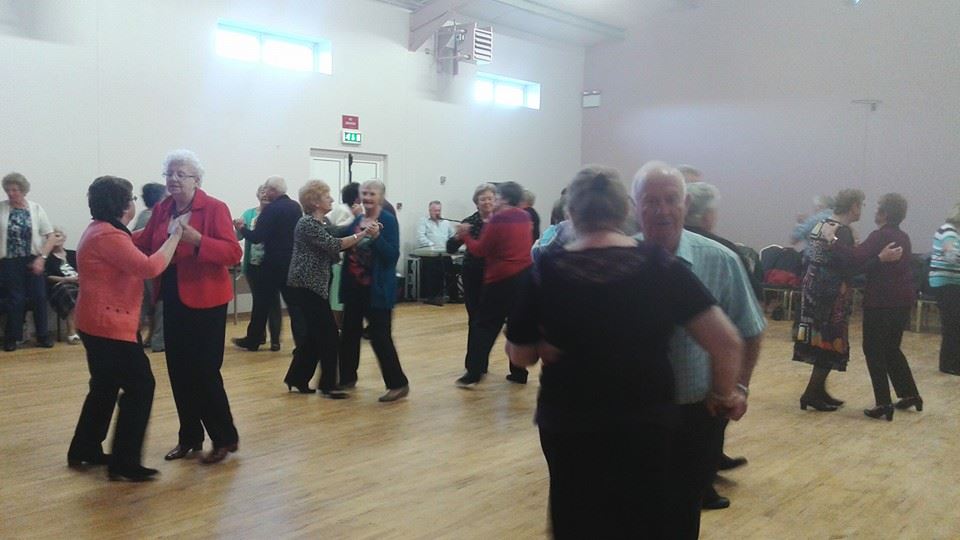 Lyreacrompane Development Association shared this photo from yesterday's tea dance.
<<<<<<<
Kerry Motors in Banna yesterday


Photo; Kerry Motor Club