"Life is mostly froth and bubble.
Two things stand like stone.
Kindness in another's trouble
Courage in your own."
(Adam Lindsay Gordon)
During my husband, Jim's, recent illness and hospitalization I experienced these twin blessings. I had to dig deeply into my own reserves of courage. And I was overwhelmed by the kindness and caring of those around me. This kindness did not surprise me. I have experienced it many times before. In fact I experience it continually in Listowel.
Jim and I are "blow ins" to town but it has been our good fortune to blow in to one of the very best spots in the world for us who need constant help and support. I am not going to name individuals, but, at work, in our neighbourhood, at home and in all the agencies that we deal with, we have met with practical help, moral support and caring encouragement.
Heaven was as brightly lit as Hell with all the candles that were lit and prayers that were said for us recently.
So here is a big thank you to everyone and a few photos of Jim back on the streets of town, "bloodied but unbowed" from his recent tussle with "the slings and arrows of outrageous fortune".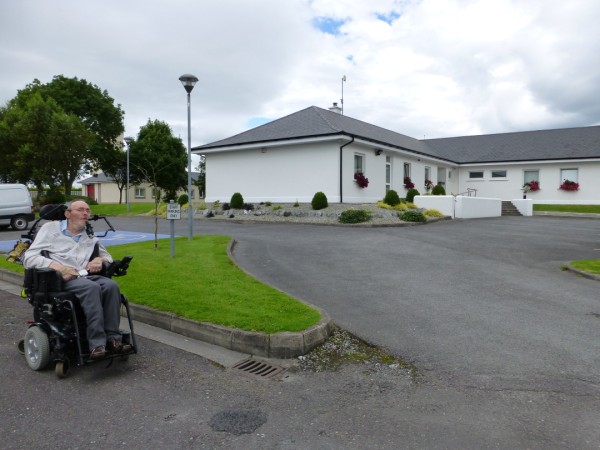 Áras an Phiarsaigh in the background.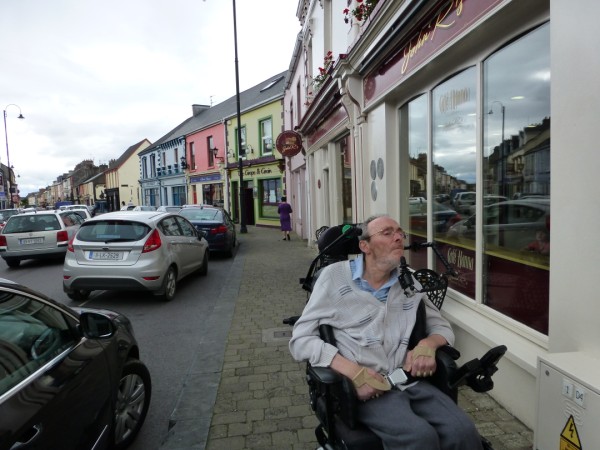 In Church St.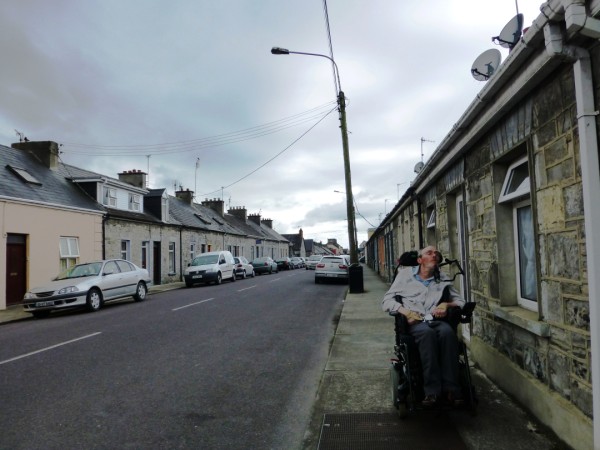 On Charles St.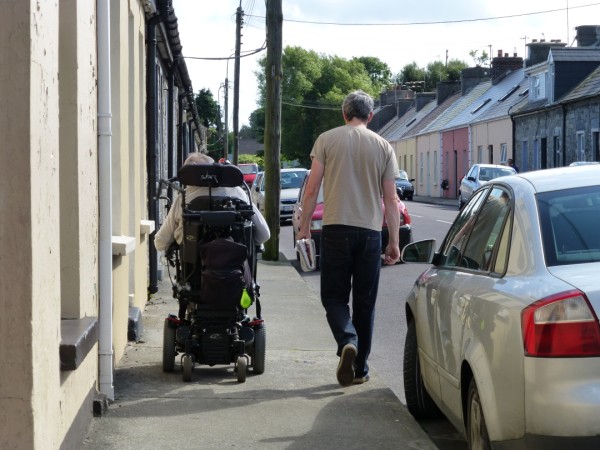 Glad to be heading home.
<<<
In our travels I spotted some work being done at The Garda Station.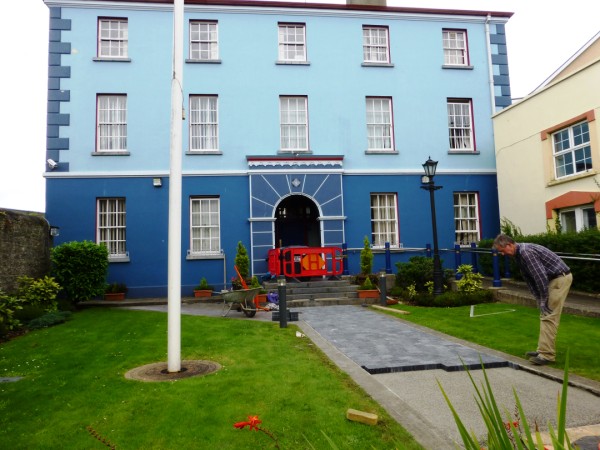 The path to the front door is being repaved.
>>>>>>>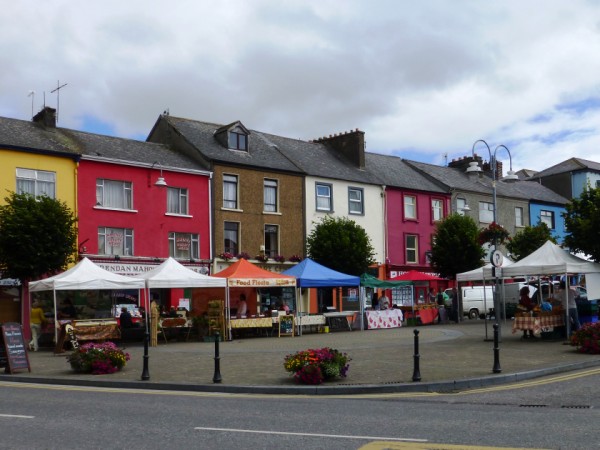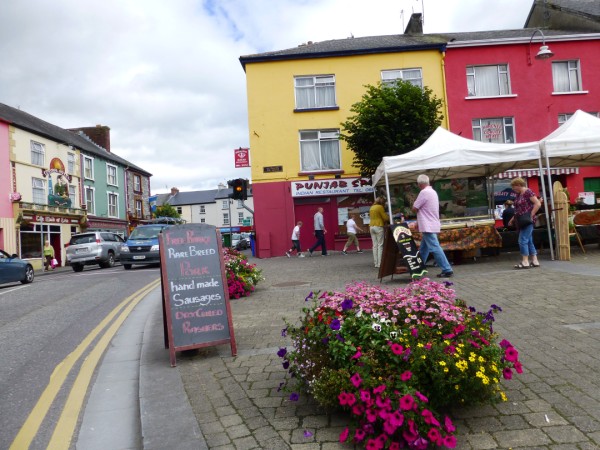 It was Friday when we were out and about and the market was in full swing.
<<<<<<<
On Saturday, the sun shone and we paid a visit to Ballybunion.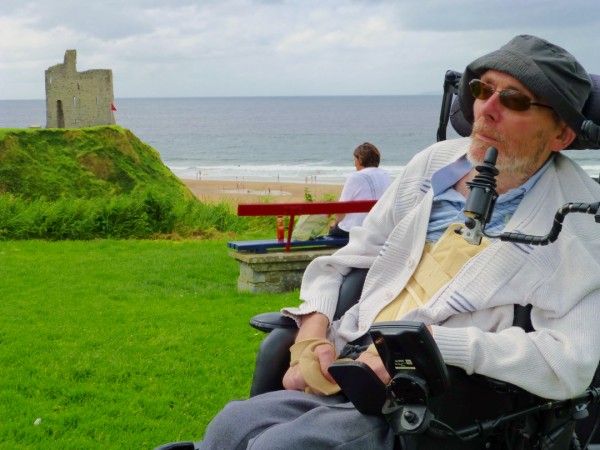 Sunny Jim at castle.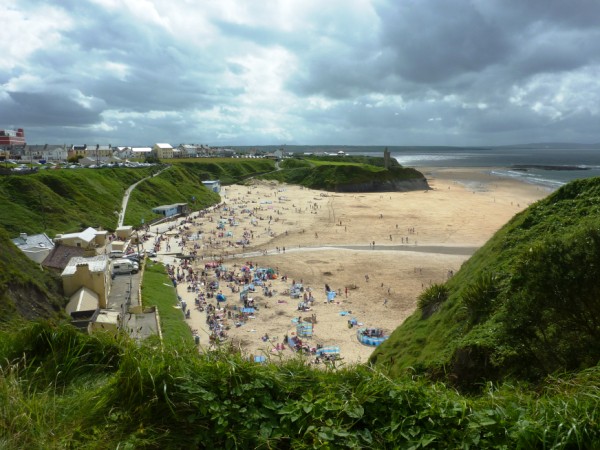 The beach was busy.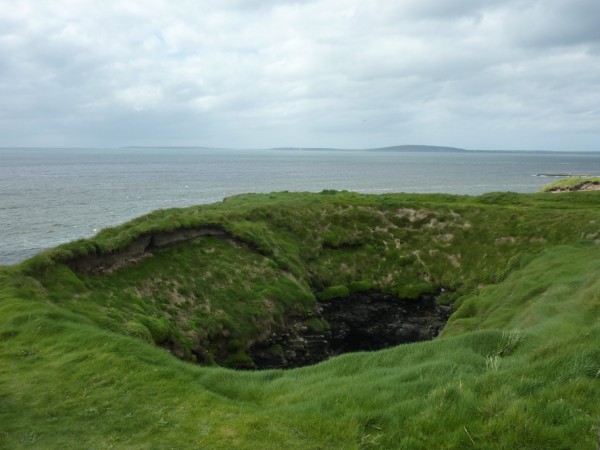 The Nine Daughters' Hole from the cliff walk.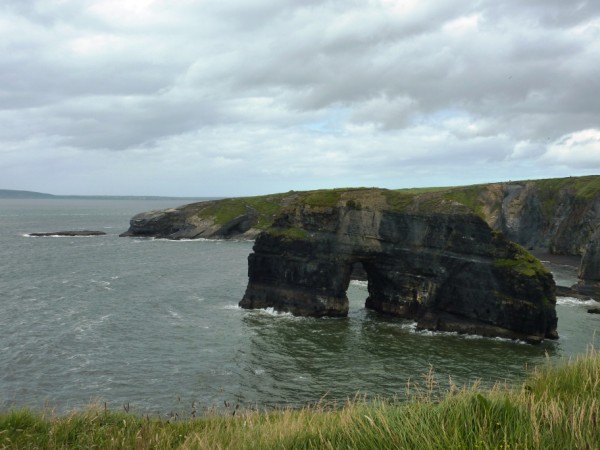 The sea arch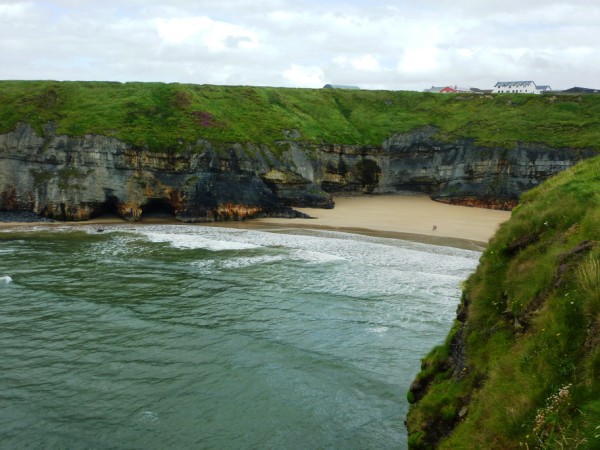 The Nuns' Beach
Warm enough for people to swim!
<<<<<<<<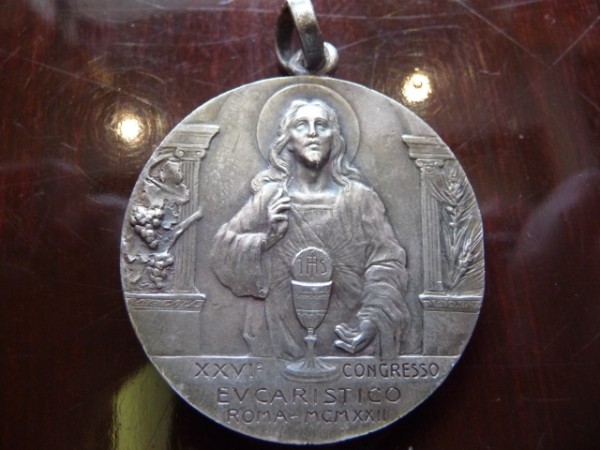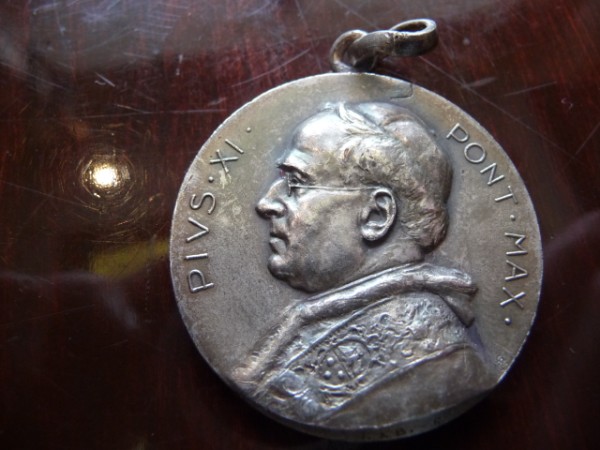 A friend found this medal among her family treasures. It commemorates the 1932 Eucharistic Congress