On this day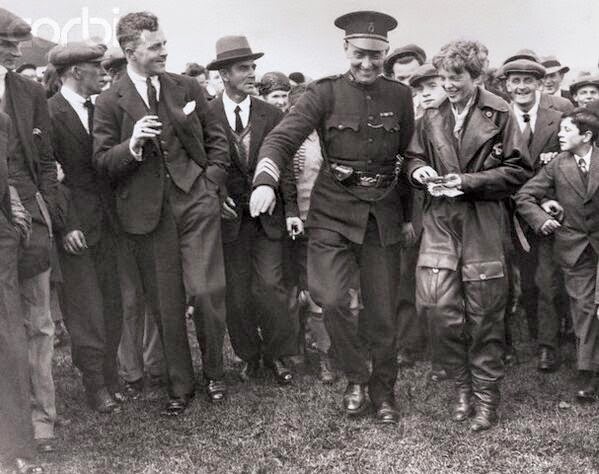 Amelia Erhart is helped from her plane in Derry on May 31 1932 (Old Ireland Photographs)
<<<<<<<
Rainbow Looming


I'm reliably informed that this is a global phenomenon. Everywhere across the western world children and teenagers are making these bracelets from plastic bands. All the cool kids in Ireland, the US, Europe and Australia are going around with their arms adorned with these plastic lovelies. And I'm a cool kid too thanks to my grandchildren.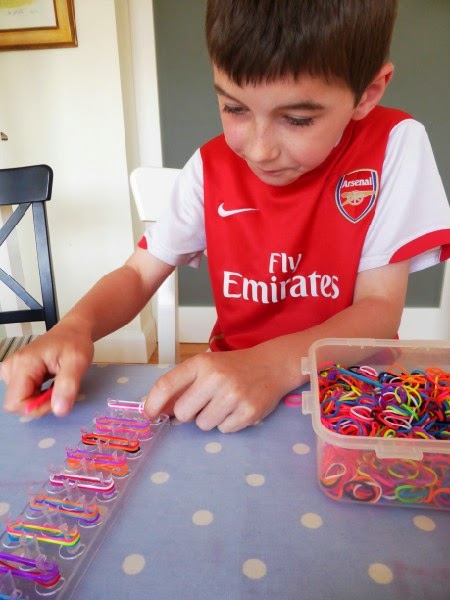 Sean on his loom. Beside him is his huge supply of bands.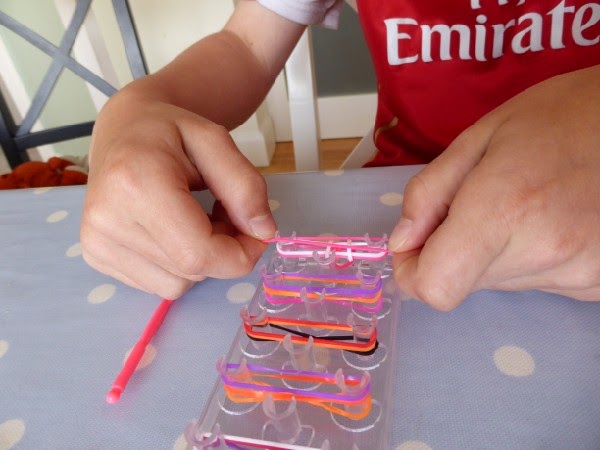 Making the bracelet is a skill easily acquired and very satisfying.
Killian does not bother with a loom. He achieves the same result using only his fingers.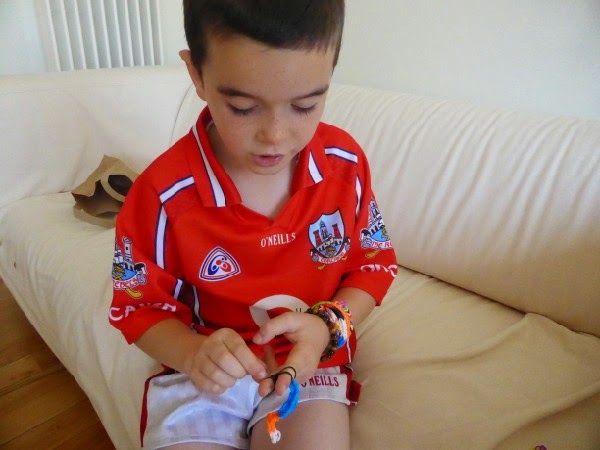 Making a bracelet using the finger method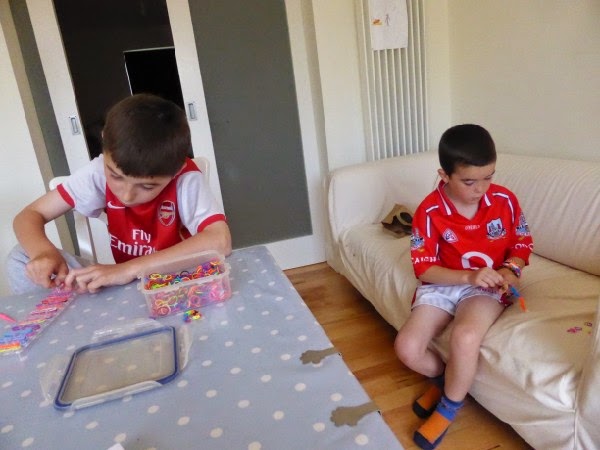 Busy Boys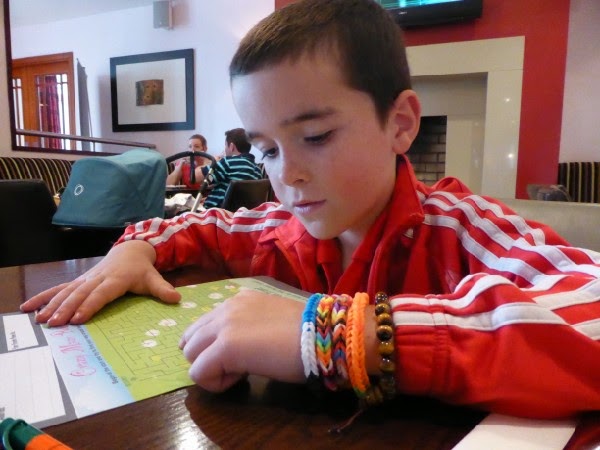 Bracelet man.
<<<<<<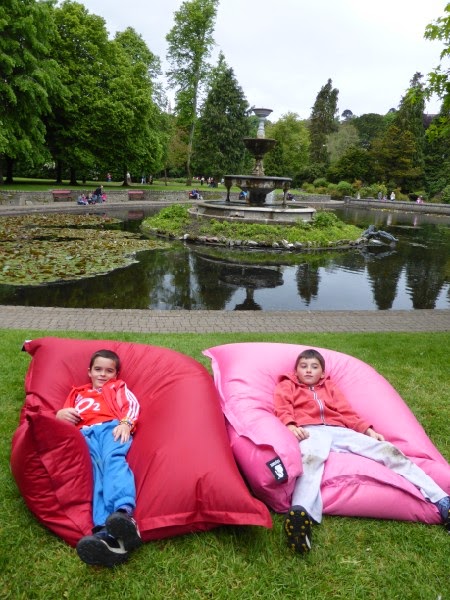 Boys taking a well earned rest in Fitzgerald's Park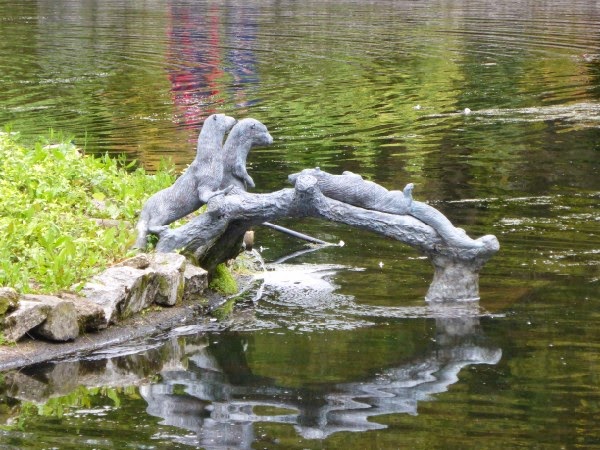 Otter sculpture
<<<<<<
An Slua Sí


Recently my grandchildren have brought me to a new understanding of the fair folk and their habits. My daughter's house is strewn with pixie dust and one never knows when one might encounter a fairy. Fairies are careful to avoid human contact because if a human sees them, they lose some of their fairy power. I have this on good authority. I have never seen a fairy but I might do on Monday next because I will go to Athea where the good people of the Tidy Town committee are set to welcome 10 fairies to town. They have set up a welcoming housing estate for the fairies and the banners are out.
Watch out for pictures here and some more fairy related lore over the next few days.
<<<<
Writers' Week pics next week