In the Gap of Dunloe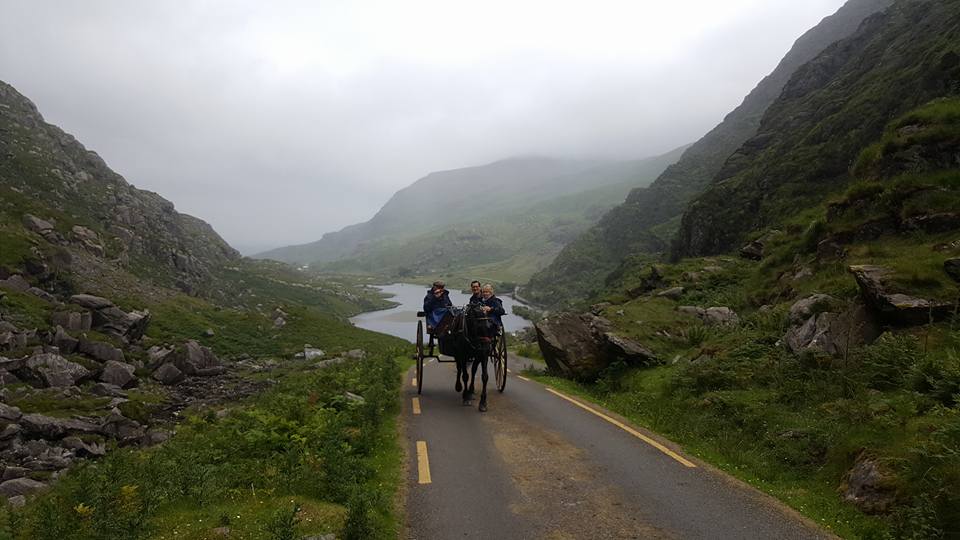 photo: Chris Grayson
<<<<<<<<<
Every Picture Tells a Story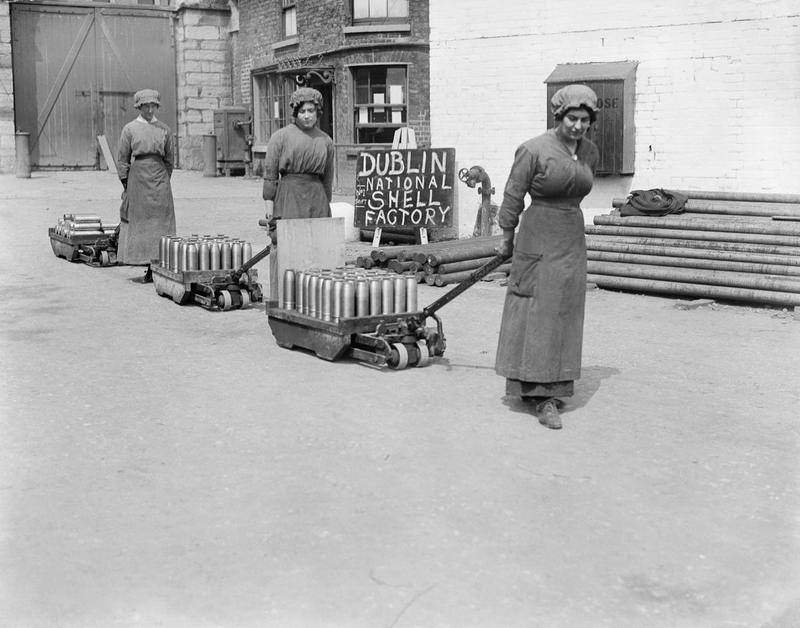 This photo was shared on a site about old Dublin. It was taken in 1917 in the Dublin National Shell Factory and it shows women transporting shells to a storehouse.
<<<<<<<
In a Clare Railway Station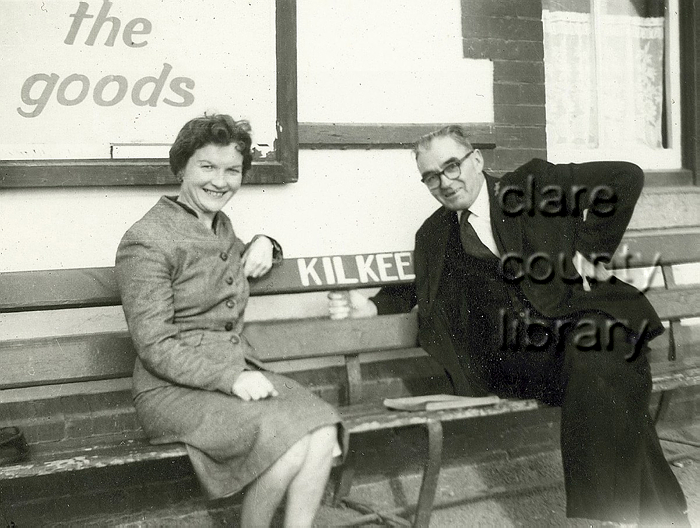 This photo is in the archives in Co. Clare Library and this is the caption;
Kilkee Railway Station, Mary T. Hynes and Mick Lenihan from Listowel, the last station master of Kilkee Railway station photographed in the station.
The year is given as 1956 and the donors of the photo to the library are Ignatius Lenihan and Mary T. Hynes
<<<<<<
I've been away with the fairies
Many towns nowadays are pandering to the demand for dwellings for the fairy folk. Ballincollig has a lovely small trail with fairy houses and fairy stuff galore.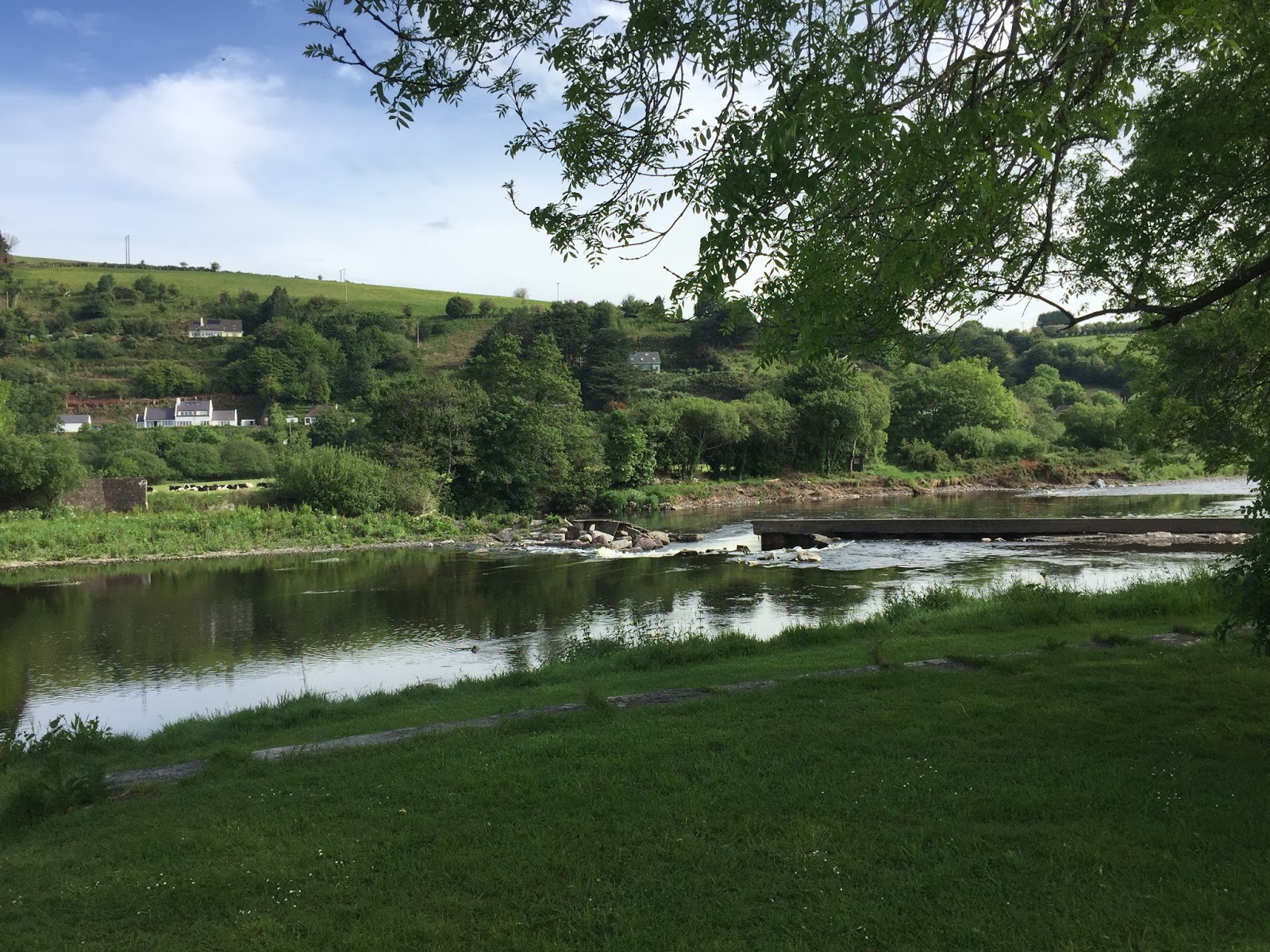 This is th waterfall Ballincollig Regional Park. The Fairy Trail is nearby.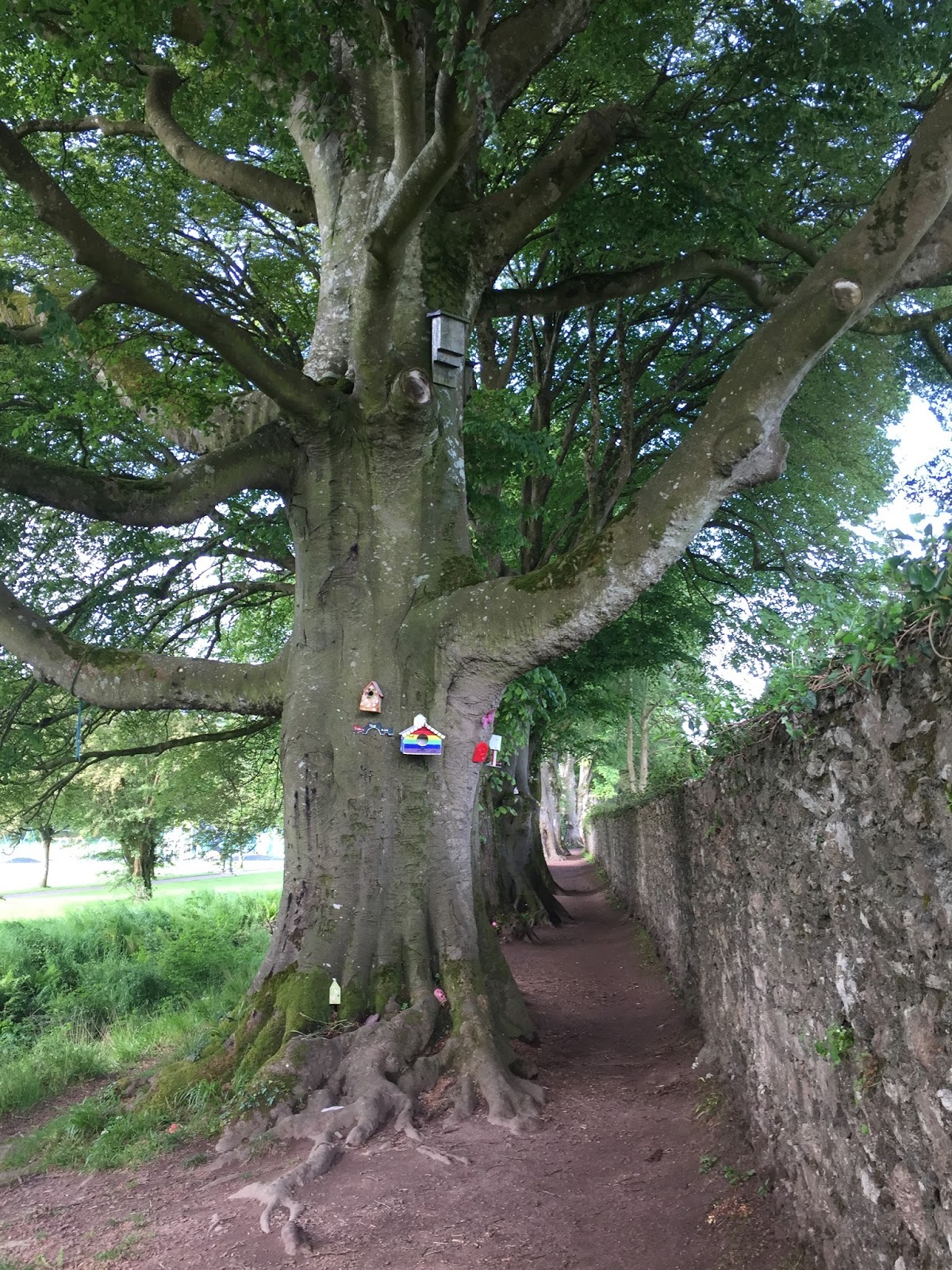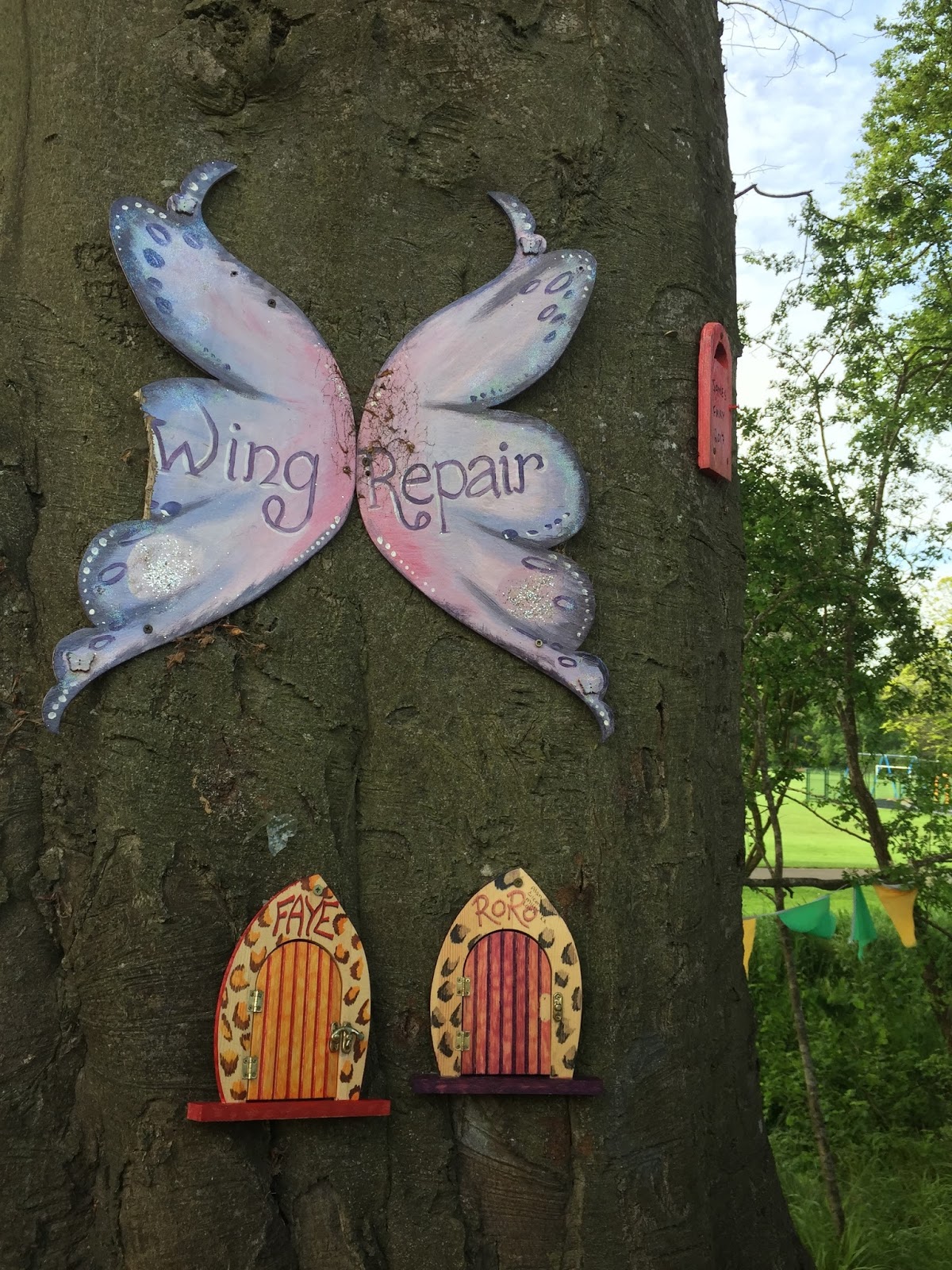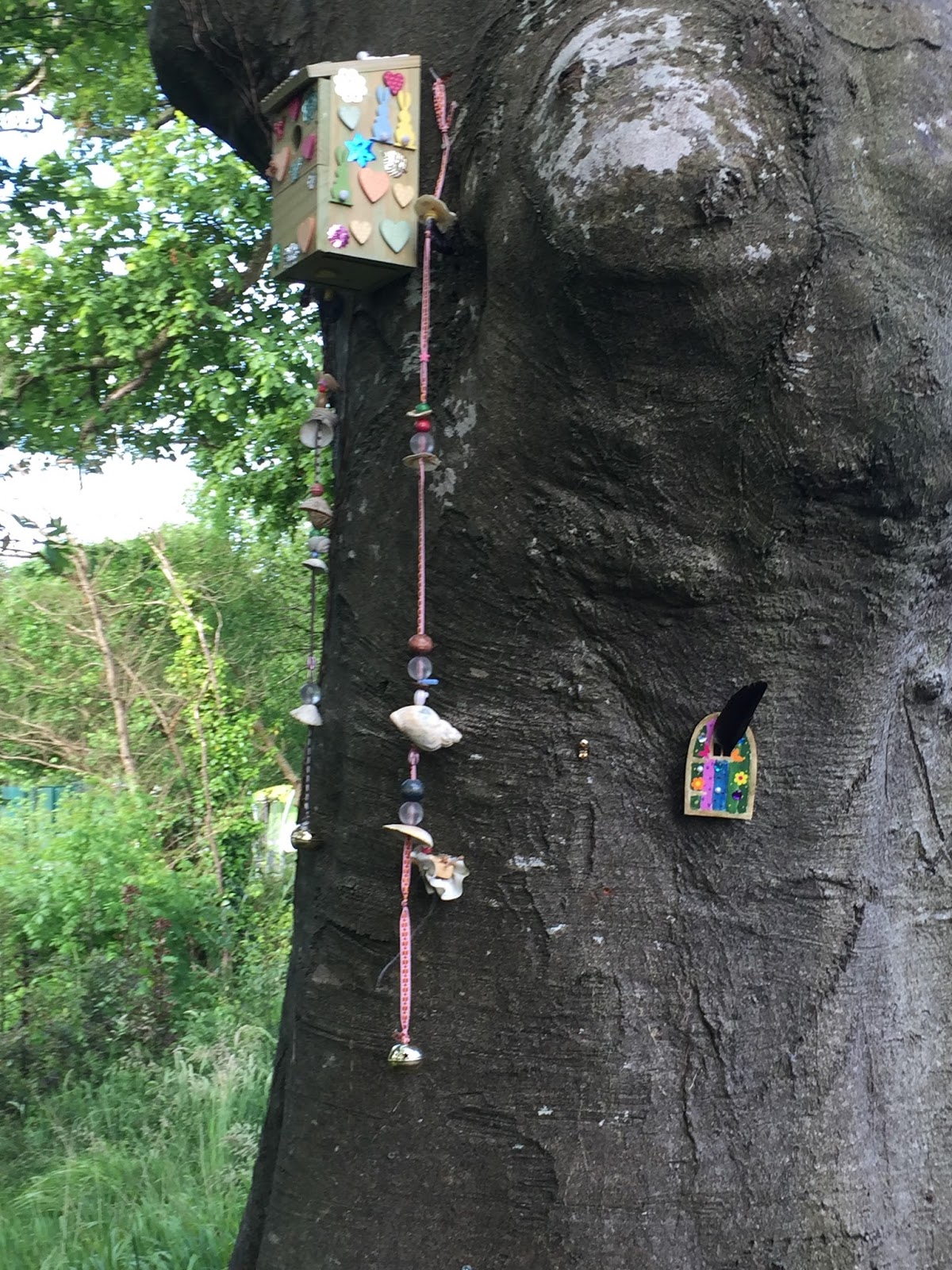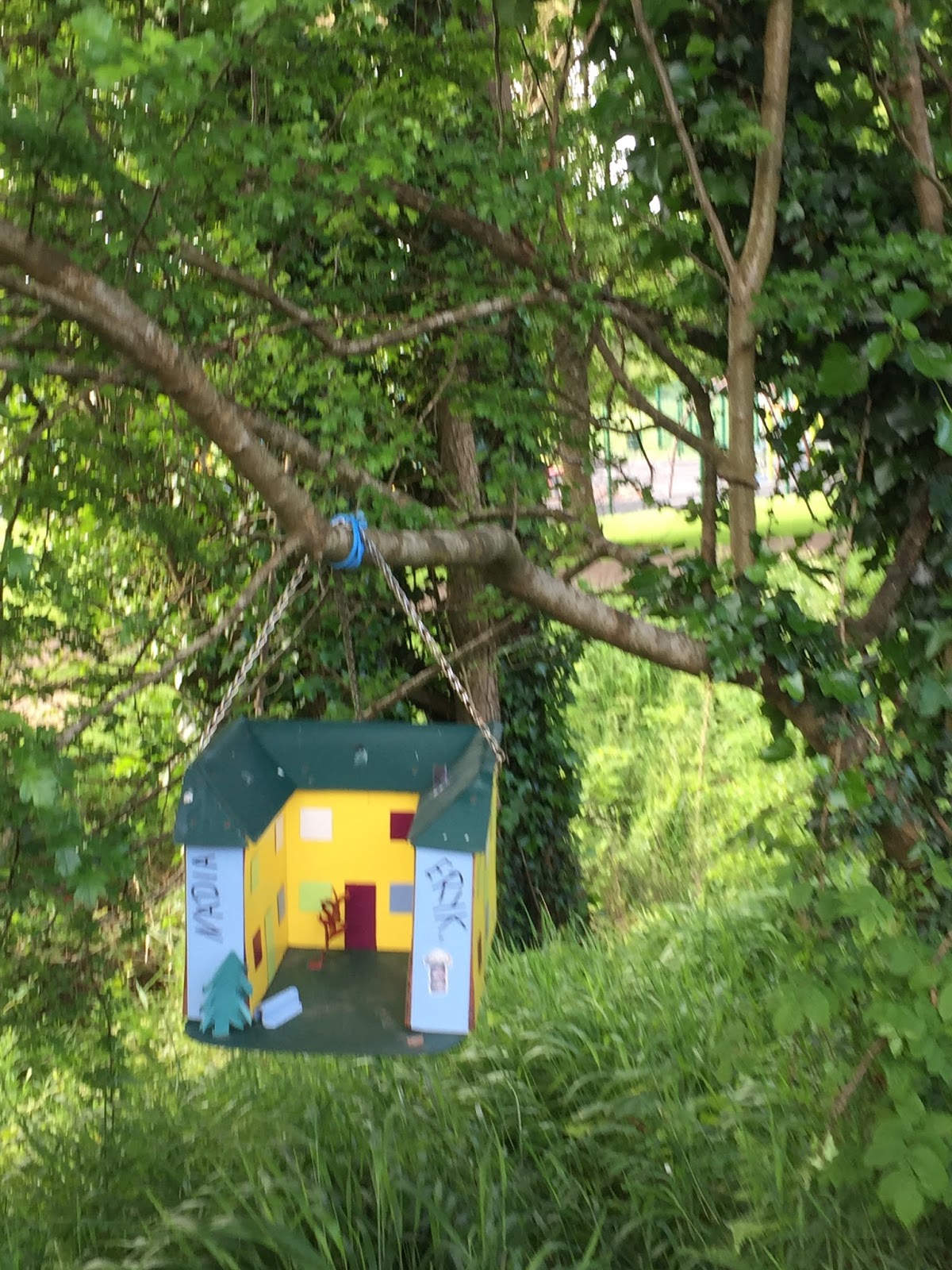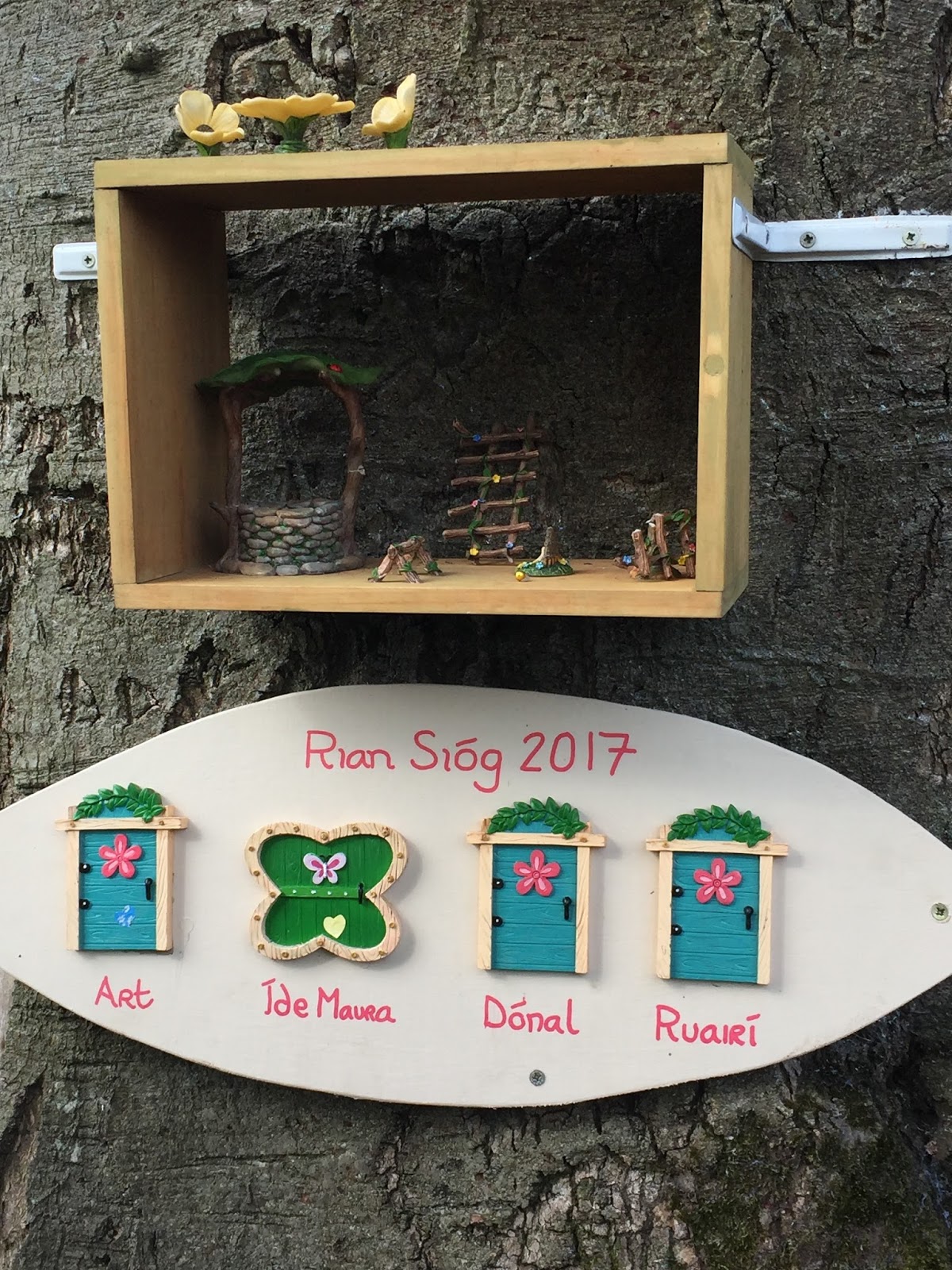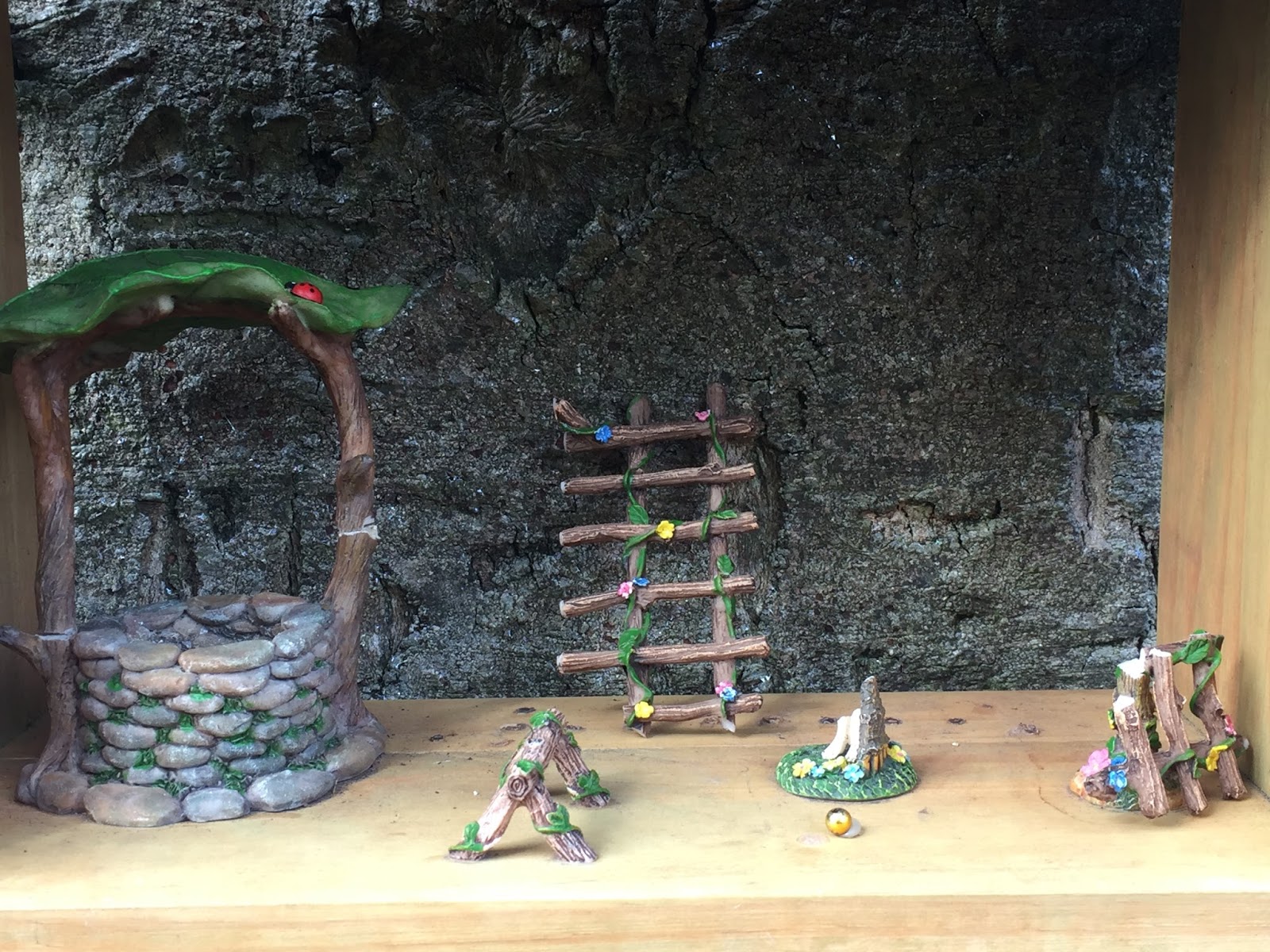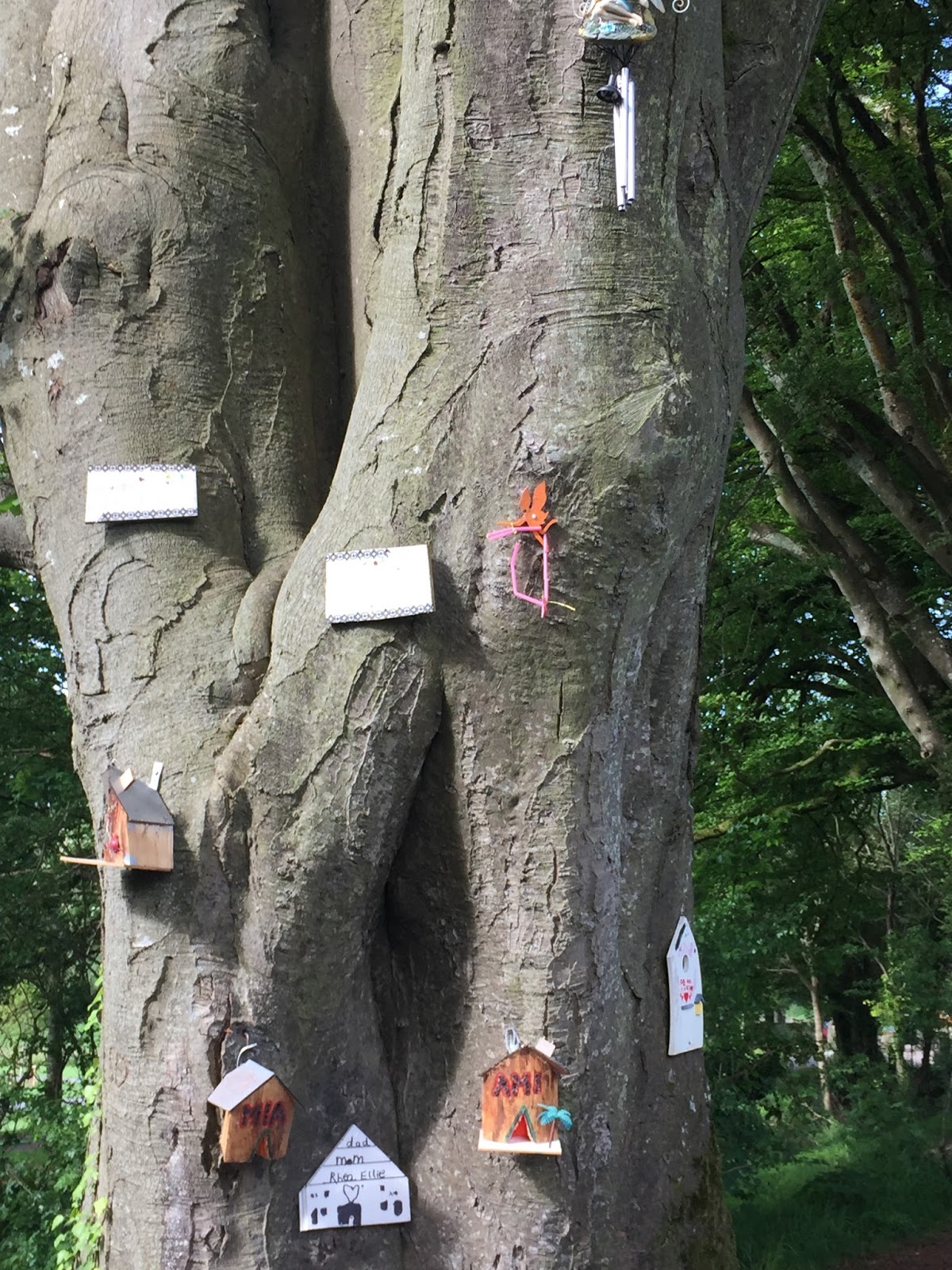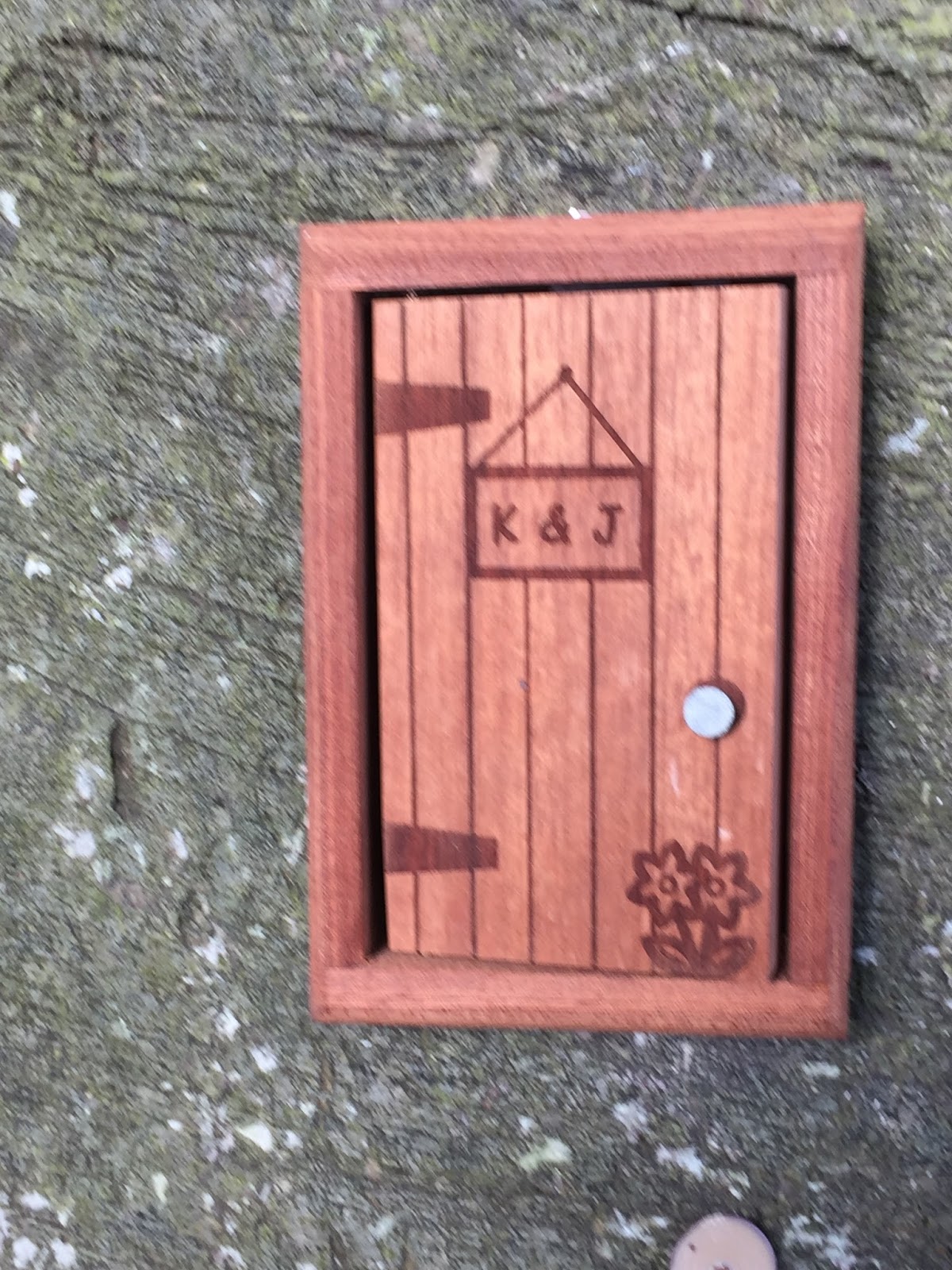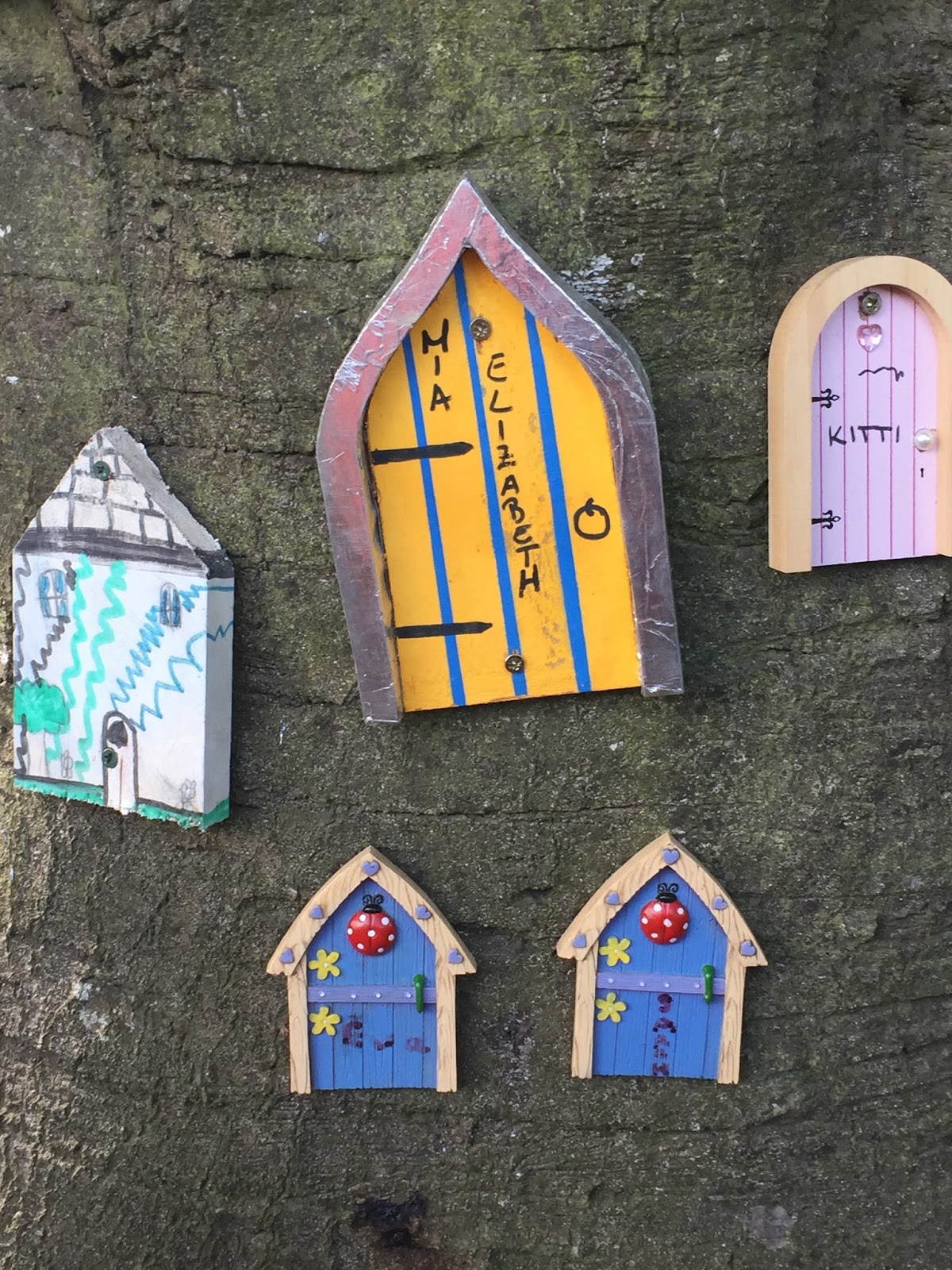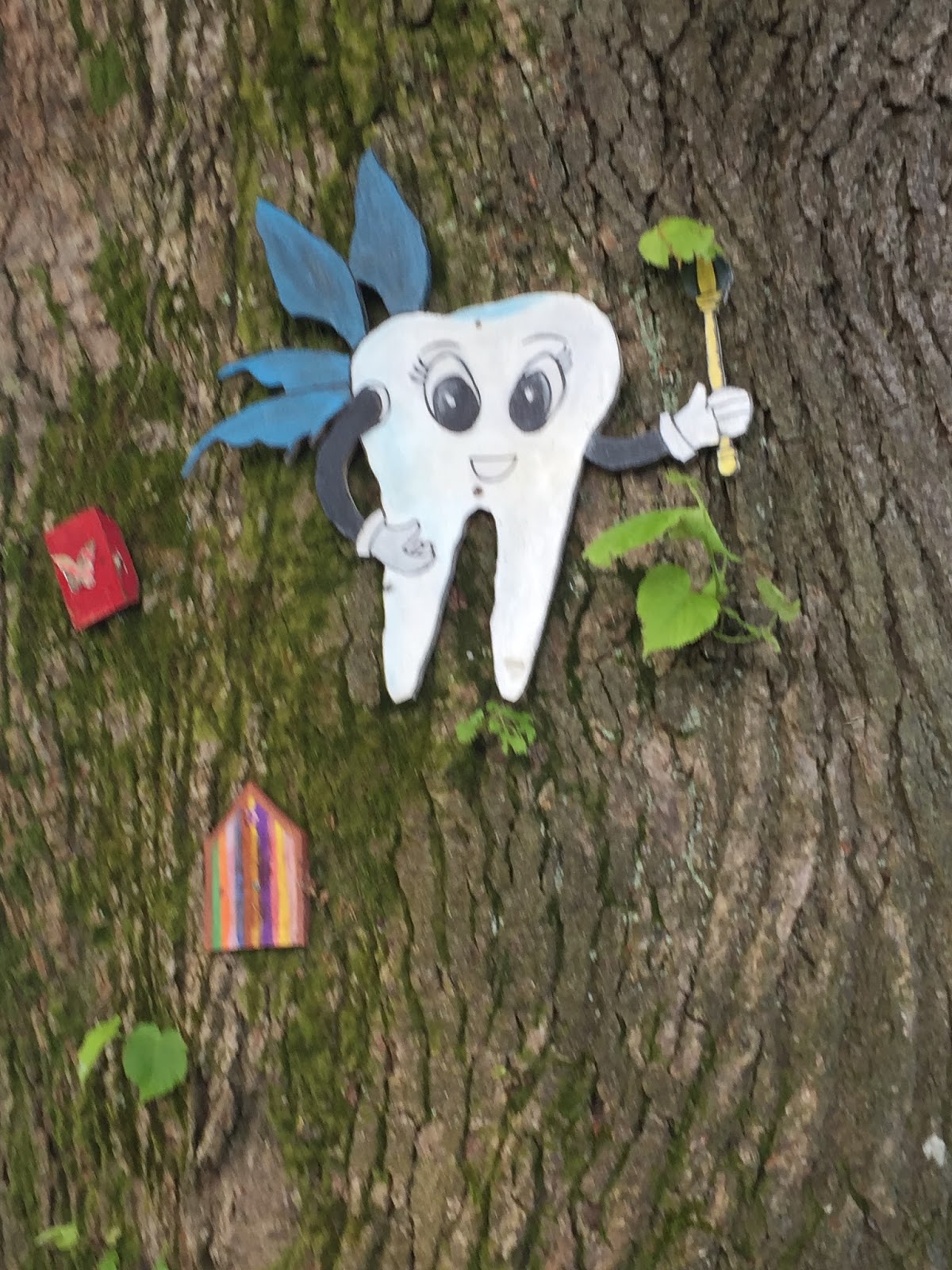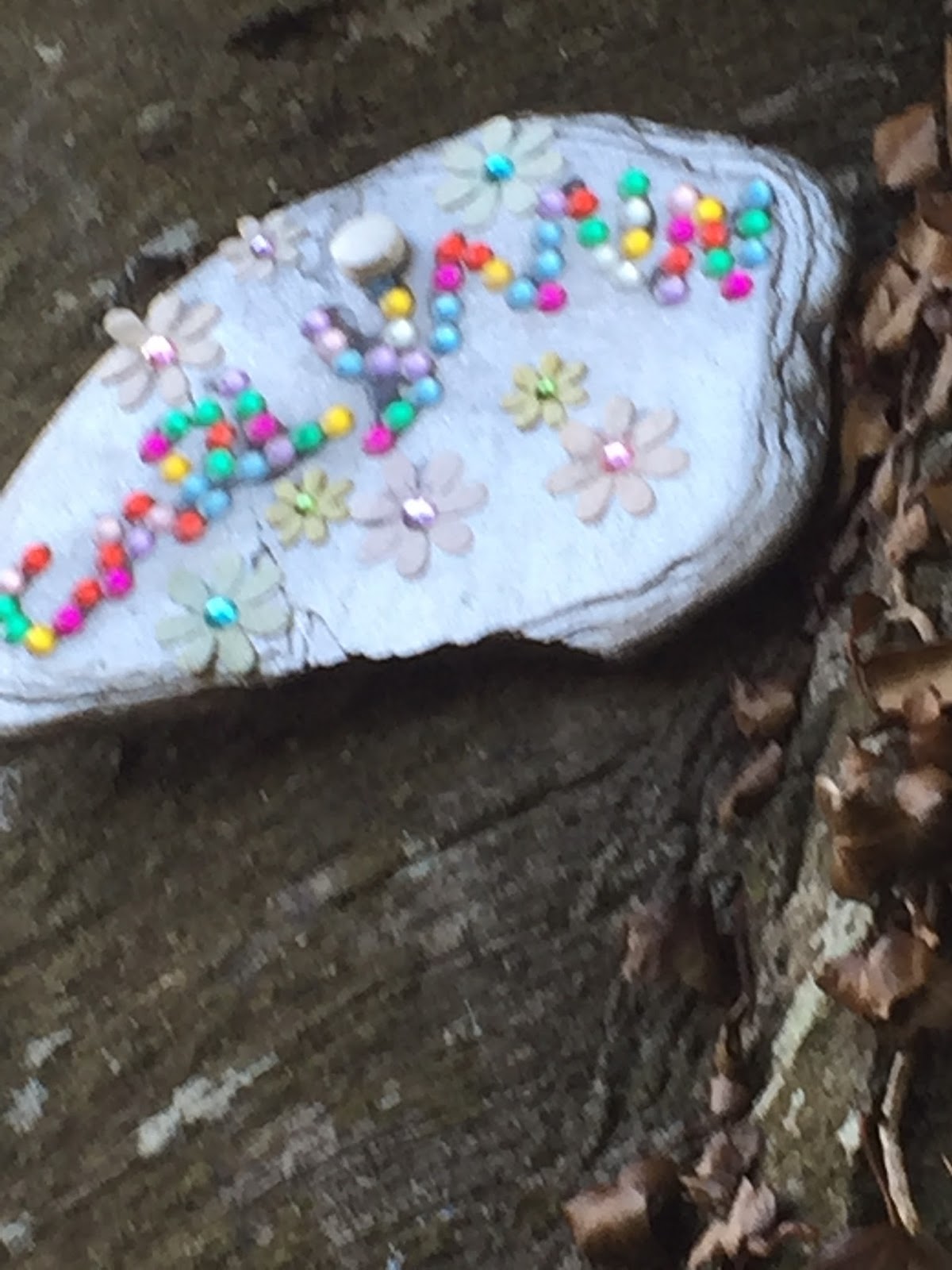 As in real life, so it is in Fairyland. Some fairy folk are rich and have lovely houses, some have to work hard, repairing wings and collecting baby teeth and some just put their names on a door and disappear.
<<<<<<<


Third Generation Healy is a Front Page Photographer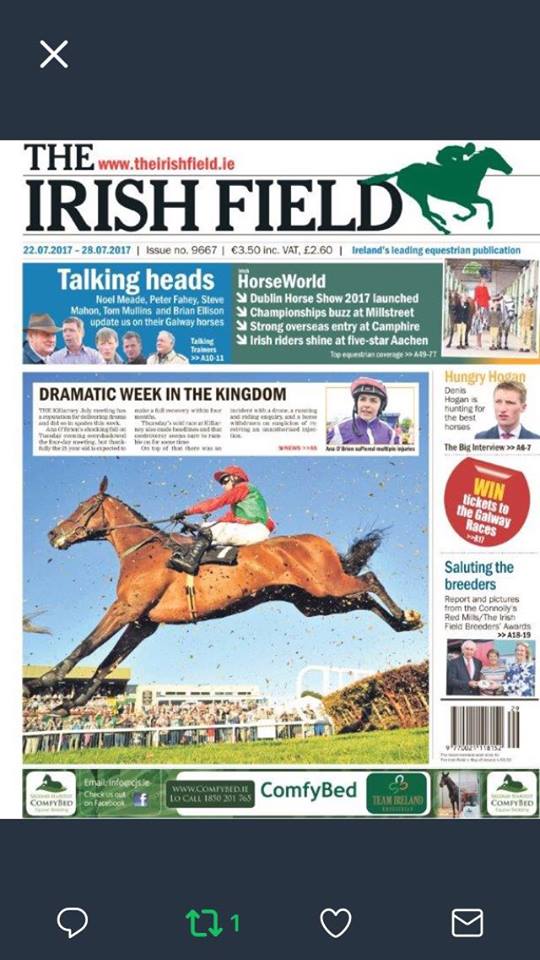 This photo of the Irish Field front page was tweeted by Healyracing. They are so proud to see the legacy is secure.
Someone in heaven is smiling right now.