Today I'm going to bring you some idea of our recent weather as captured by the cameras of better photographers than me.

Clogher Head by Peter Cox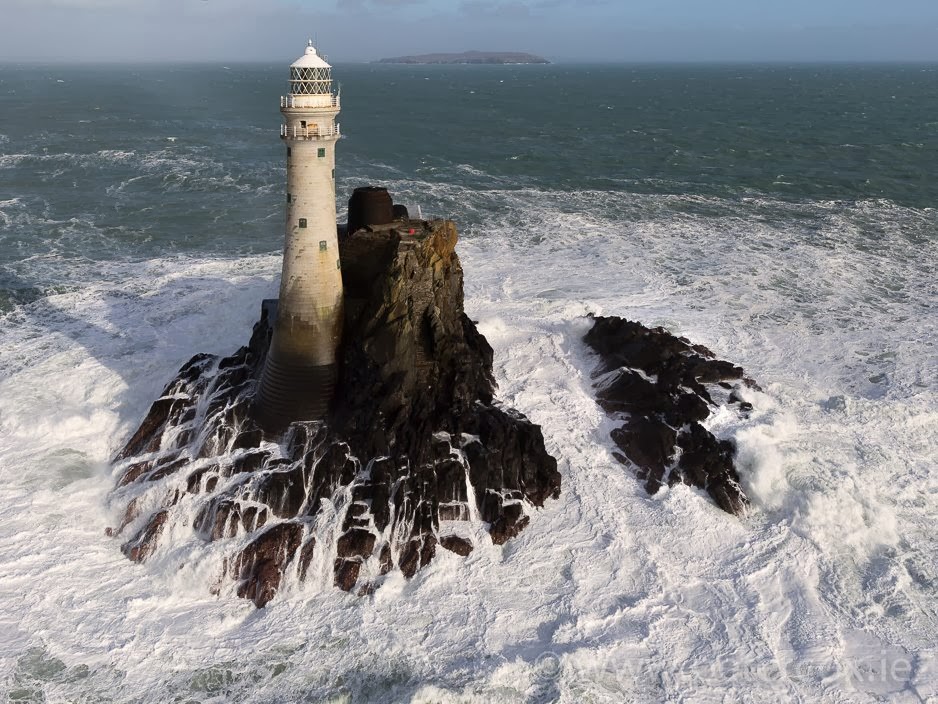 Fasnet lighthouse by Peter Cox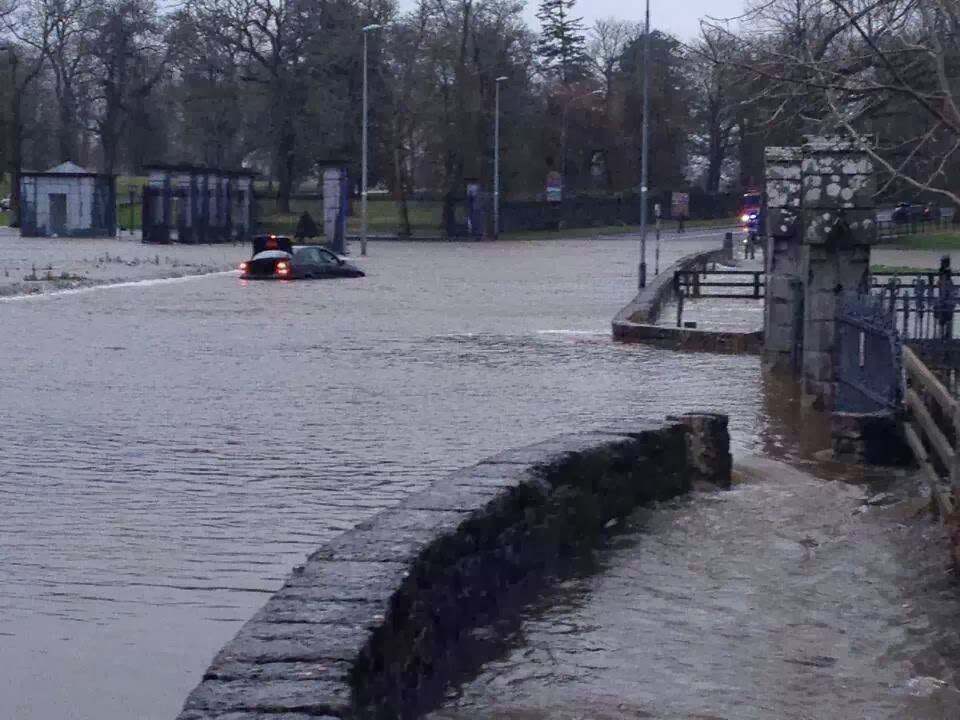 Flood outside Adare golf club by Jessica Hilliard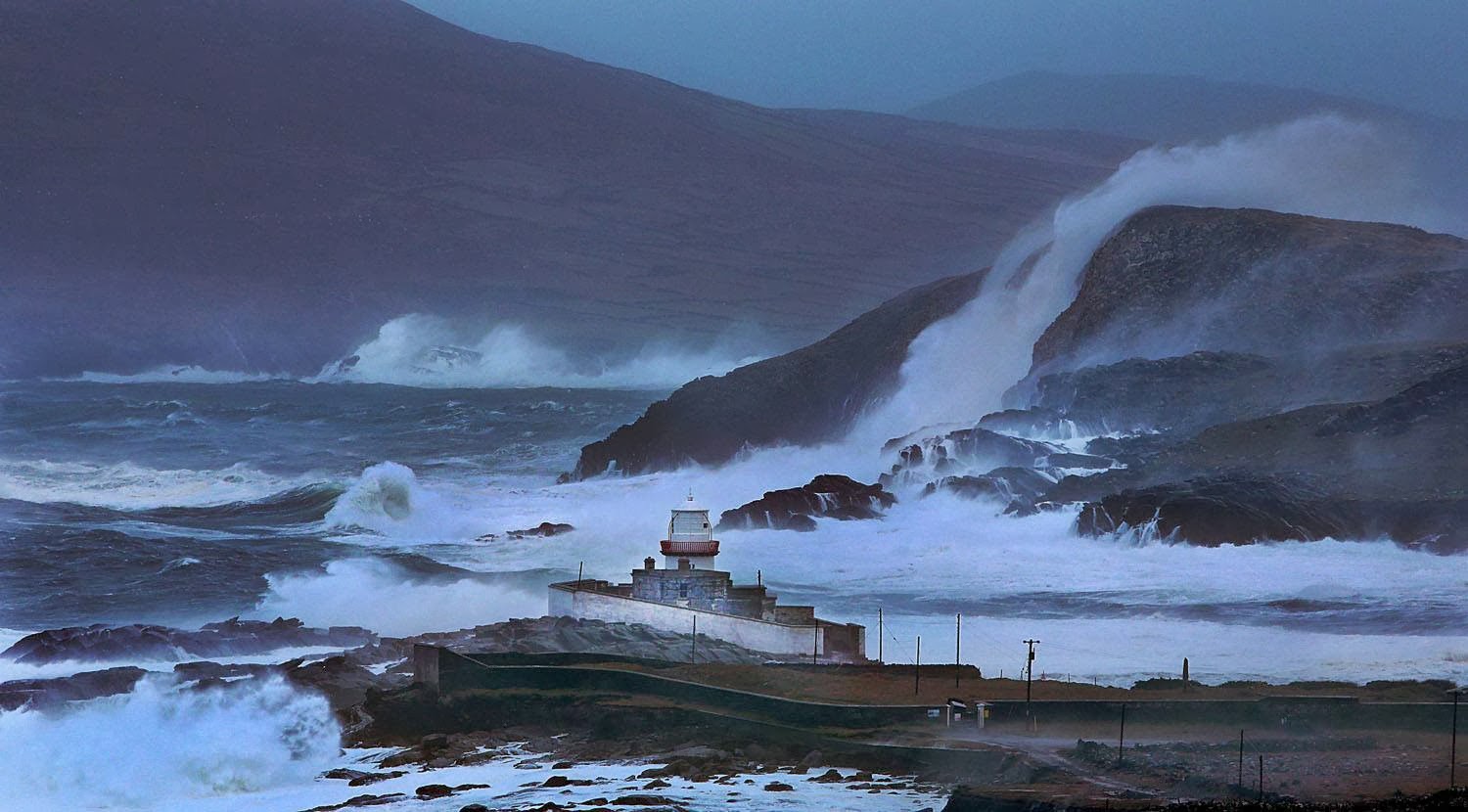 Valencia by Valerie O'Sullivan
<<<<<<<
Meanwhile Jim MacSweeney and Timothy John MacSweeney (no relation) were out photographing birds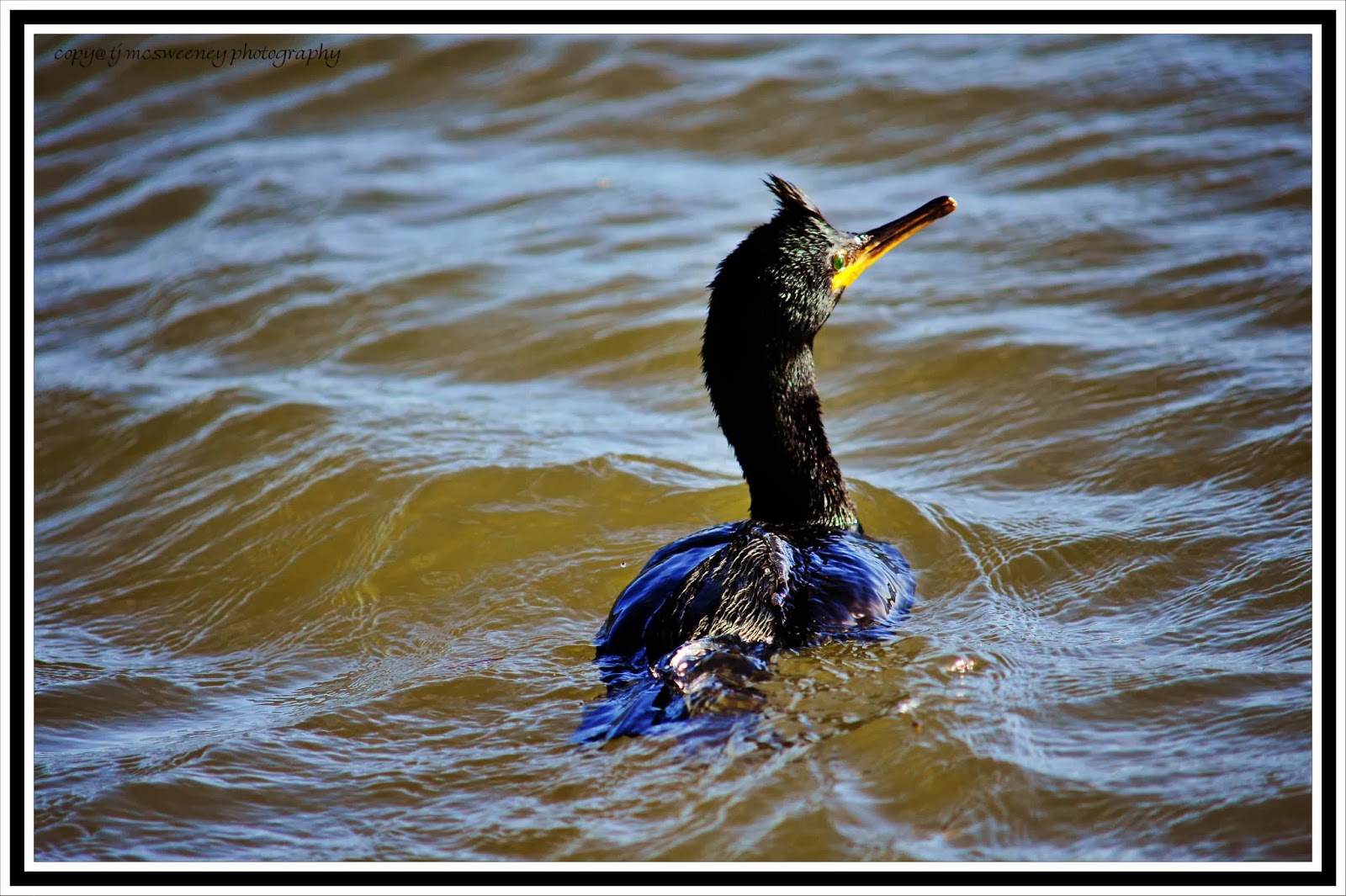 <<<<<<
N.B. A date for the diary
Last Sunday I went walkabout with Vincent Carmody and Frank Lewis. The programme, a walking tour of Listowel, will be broadcast on Radio Kerry on Feb 22 in Frank Lewis' Saturday Supplement. The entire 2 hour programme from 9.00 to 11.00 will be from Listowel. I think you will enjoy it. I certainly did.
Here are a few photos I took on the day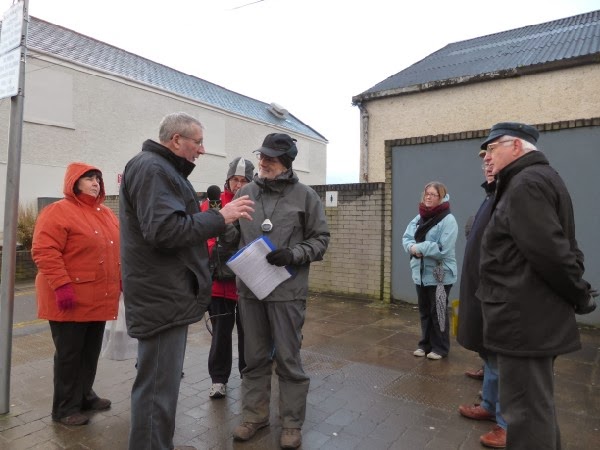 Frank Lewis interviewing Vincent as we set out on the walk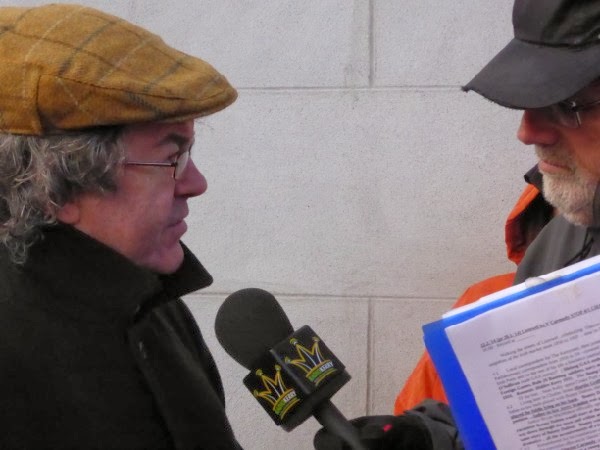 Gabriel Fitzmaurice is a programme maker's dream. He had anecdotes, stories, poems and songs and was quick on his feet when thrown a curve ball question. Nothing on this tour was rehearsed…well prepared, yes, but the first take was the last take.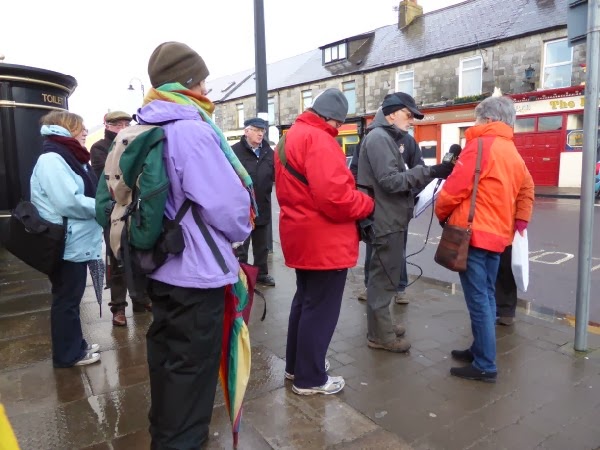 Frank interviewing Kay Moloney about the Famine in Listowel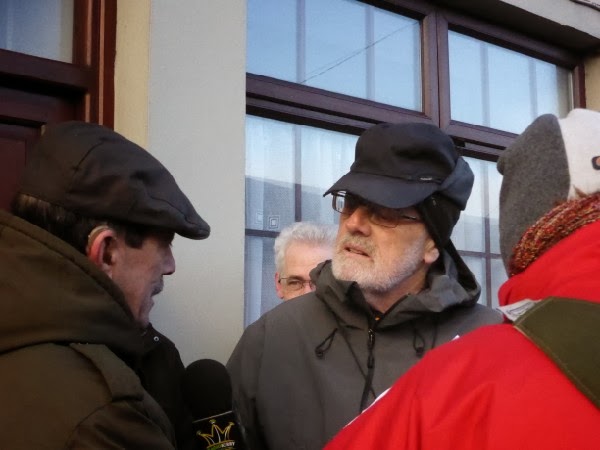 Martin Griffin told stories of local characters a few Lartigue anecdotes.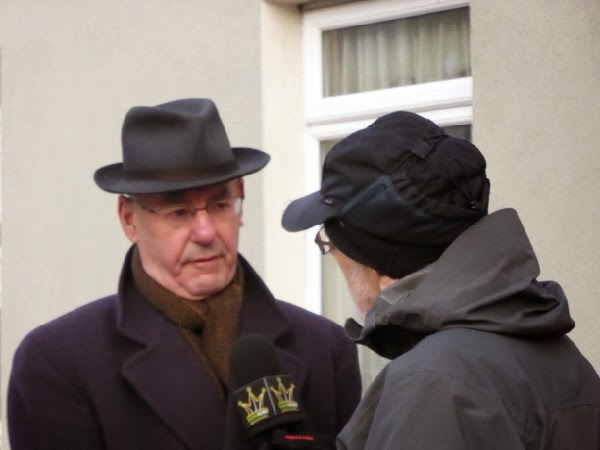 Jim MacMahon talked of Church Street then and now.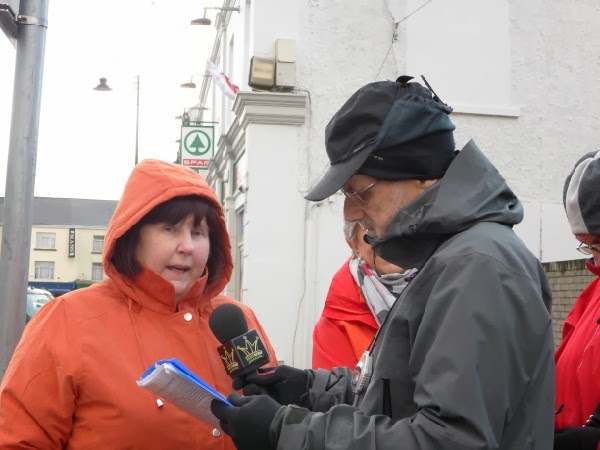 Joan Mulvihill gave a vituoso performance of the songs of the local bards. She also reminisced about her childhood in The Gleann.